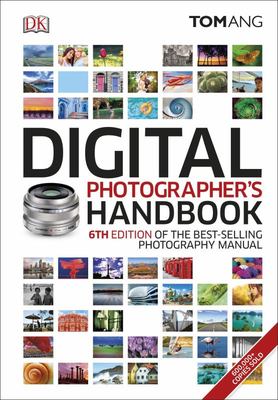 $69.99
NZD
Category: Photography
Get snap happy with the new edition of the best-selling guide to digital photography from guru Tom Ang. Learn everything you need to know about digital photography with the Digital Photographer's Handbook 6th Edition, the definitive photography guide. This digital photography guide is jam-packed with in spirational images and jargon-free tips to demystify the technical elements of photography and get you taking great shots every time. Fully updated to include all of the latest developments in digital cameras, equipment and software, this stunning guide explores the pros and cons of all types of camera, from camera phones to top-of-the-range DSLRs. You can learn how to manipulate your pictures to perfection and pick up trouble-shooting advice to make the most out of your camera. Suitable for all levels of experience, the Digital Photographer's Handbook 6th edition is perfect for anyone looking to get snap happy. Previous edition ISBN 978140539319. ...Show more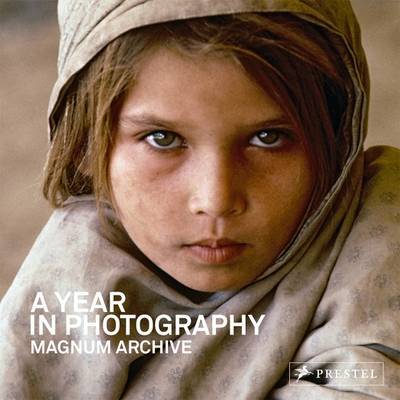 $55.00
NZD
Category: Photography
Founded by Henri Cartier-Bresson, Magnum Photos is the iconic international photographic cooperative whose members have captured the major historical events of their times, as well as private and intimate moments. A year's worth of these images is offered in this visually stunning book that features ful l page reproductions organised to reflect what Cartier-Bresson himself declared a "community of thought, a shared human quality, a curiosity about what is going on in the world, a respect for what is going on and a desire to transcribe it visually." Nearly 70 photographers are represented with five to six images each, and the current Magnum members have selected the photographs that they consider to best represent their own output. Running more than 700 pages, this book includes images that make history both individual and universal. ...Show more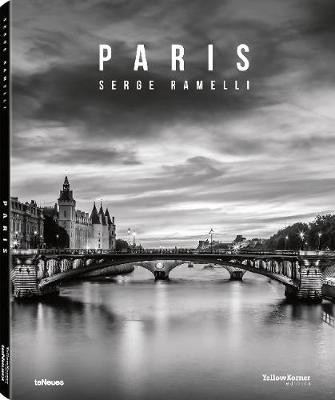 $23.00
NZD
Category: Photography
Paris is the City of Light, love, and savoir vivre. And this world-class capital is surely one of the planet's most photographed destinations, whether by tourists snapping a quick souvenir shot or professionals with high-end cameras. The brief preview we provide here shows how special this city really i s. Paris has never been showcased as impressively, meaningfully, or dramatically as it is by the French photographer Serge Ramelli. His vision of the city-like all of his images-is unmistakably inspired by cinema. In addition to his second passion, filmmaking (which he does when he's not taking pictures), he is also fascinated by the films of Jean-Pierre Jeunet and Ridley Scott. Ramelli's interpretation of the bustling metropolis of Paris is at once impressive and fabulous. Pulsing with life both day and night, the city appears nearly devoid of people-a heavily symbolic place with many facets to explore, shining with an inimitable light. ...Show more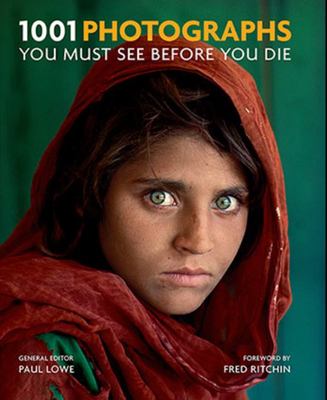 $45.00
NZD
Category: Photography
Packed with information that will entertain, inform, educate, and surprise you. This is an unmissable gallery of breathtaking photographs and is an essential reference for all lovers of photography. Is photography art, documentary, or both Should images simply reveal the world we live in, or provoke us to think, act, and react A visually arresting reference, 1001 Photographs You Must See Before You Die is an invaluable guide to the history and practice of photography. Sweeping through the arts, fashion, society, war, peace, science, and nature, the images in this enticing book are as eye-catching as the commentary is engaging. Some you have seen, others will be unfamiliar, but what all the photographs have in common is their ability to move you, shock you, and open up the notion of what it is to be human. Organised chronologically by the date that each image was made, and featuring a reproduction of each photograph, the selection provides some fascinating and unexpected juxtapositions. Insightful text uncovers the creative process behind each image, revealing its visual, aesthetic, and historic significance, Why was the photograph taken Was it set up What was the intention How did the world react? From Fox Talbot to Nick Knight, from Roger Fenton to William Eggleston, and from Cartier Bresson to Diane Arbus, all the photographers featured in this book transgressed the boundaries of the camera with a skill and spirit that helped to develop their field into a highly evocative art form. In a world where millions of snapshots are taken every day, these exquisite images stand out for their eye-catching content and technical prowess, provoking reactions that range from joy, exasperation, and horror to fascination, repulsion and ecstasy. Uncovering the compelling tales behind the lens, this comprehensive global encyclopaedia reveals how this powerful art form has shaped the modern world. ...Show more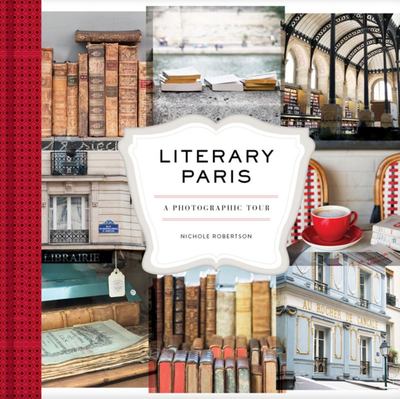 $35.00
NZD
Category: Photography
An essential addition to the library of every booklover and Francophile, this unique love letter to Paris offers an immersive photographic stroll through its literary delights, from historic bookstores to hidden cafes. Paris in Color author Nichole Robertson turns her lens onto spots both legendary and little-known, highlighting quiet moments that every booklover savors--inviting cafe scenes, comfy chairs, enticing book nooks--and the weathered charm of places steeped in centuries of literary history. Quotes by great writers such as Balzac and Colette are interspersed throughout, while a timeline and an index of featured locations round out the volume. This bijou treasure of a book will inspire every creative soul who dreams of following in the footsteps of their literary heroes. ...Show more
$75.00
NZD
Category: Photography | Series: The\Photo Ark Ser.
Joel Sartore's quest to photograph all the animal species under human care celebrates its 15th year with this glorious and heartwrenching collection of photographs. The animals featured in these pages are either destined for extinction or already extinct in the wild but still alive today, thanks to dedi cation of a heroic group comitted to their continued survival. From the majestic Sumatran rhinoceros to the tiny Salt Creek tiger beetle, Sartore's photographs bring us eye to eye with the kaleidoscopic diversity of shapes, colors, personalities, and attitudes of the animal world. In these vivid pages, Sartore singles out the species most likely to disappear in the next decades, as well as some that have already been lost. Alongside these indelible images are the words of scientists and conservationists who are working to protect and restore populations of endangered species. With Sartore's distinctive portrait photography, he invites us to look closer--and to care more. ...Show more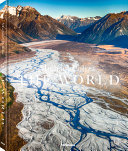 $140.00
NZD
Category: Photography
Michael Poliza is more than a seasoned globetrotter who has traveled through almost 170 countries. He is also a collector of the world, always on the lookout for breathtaking landscapes, remote regions, and intact nature reserves. With his camera ever on hand, Poliza does not only want to experience the beauty of the planet, but also to make it accessible to all. In his two great books, Africa and Eyes over Africa, as well as his single volumes on South Africa, Kenya, and Namibia, Poliza opened our eyes to the diversity of the African continent. In AntArctic, the WWF ambassador created a sensitive double portrait of the polar regions. And in his characteristic aerial photographs, he even opened up new perspectives on well-known places like Mallorca. In this trade edition of The World, Poliza opens his digital treasure chest to reveal previously unpublished images from all seven continents. Like a true photographic world tour, we travel with him to Australia and New Zealand, to Vietnam and Myanmar, to the west of the USA and north to Canada, to the Galapagos Islands and Bolivia, across the Antarctic and the many lands of Africa. No matter how different the regions he explores, the photographer always captures extraordinary images, instilling both the beauty of our planet and an urgent need to protect the natural world. SELLING POINTS: A photographic tribute to our planet in 200 captivating and immersive images. Original XXL edition hailed by The Guardian as "this year's outstanding travel book". A spectacular book for all those who love travel, photography, and the natural environment. 220 colour photographs ...Show more

$39.95
NZD
Category: Photography
Renowned photographer and digital expert Tom Ang helps you master the essentials of digital photography in this jargon-free guide. Discover all you need to know and more, from what type of camera to buy, to how to post your images on the Web. Clearly explains the key features of digital cameras, soft ware and accessories Features practical tips from Tom Ang on how to improve your technique Covers image manipulation basics, from fine tuning to special effects Includes inspirational ideas for exploring the full potential of digital images ...Show more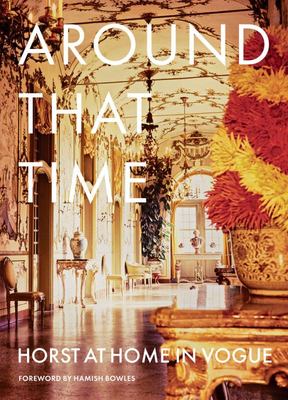 $120.00
NZD
Category: Photography
"Vogue s Book of Houses, Gardens, People" (1968) was a landmark publication among decorating books, and it chronicles an important chapter in the history of "Vogue." "Vogue" s Horst P. Horst, a leading fashion photographer of his time, developed an intense interest in seeing the world s great homes and meeting their owners; beginning in the early 1960s, he journeyed in an elite world that would soon be lost. With accompanying lyrical essays about homes and their occupants by the famed writer Valentine Lawford (Horst s partner in work and life), the book is a virtual who s who of society, politics, and the arts in the mid-20th century. "Around That Time" showcases much of the material featured in the original book, plus never-before-seen photographs from those homes as well as images from additional homes Horst shot well into the 1980s. This book introduces this work to a new generation of design, decorating, and visual art professionals, academics, and enthusiasts." ...Show more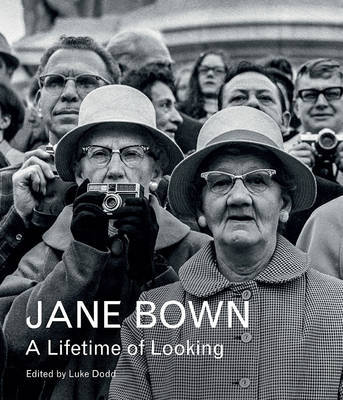 $79.99
NZD
Category: Photography
Featuring 200 black-and-white and colour images, this book includes her iconic portraits and extensive photojournalism from the Greenham Common evictions to the Iranian embassy siege. Bown's pictures allow us to walk back in time as she captured - with curiosity, respect and wit - the people of the UK: you'll find heroic strikers, soulful miners, proud dogwalkers, busy fishermen, dancing girls, picnicking postmen and excited daytrippers side by side with the Queen, Mick Jagger, Charlie Chaplain, Margot Fonteyn, Sinead O'Connor, the Beatles and Spike Lee. This definitive collection not only presents Jane's well-known shots, it includes substantial material that has never been seen before. This book presents the most comprehensive collection of the photographer's work - created during the 1940s through the 2010s. The book will be edited by friend and curator Luke Dodd. ...Show more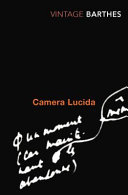 $29.95
NZD
Category: Photography | Series: Vintage Classics Ser.
Examining the themes of presence and absence, the relationship between photography and theatre, history and death, these 'reflections on photography' begin as an investigation into the nature of photographs. Then, as Barthes contemplates a photograph of his mother as a child, the book becomes an exposit ion of his own mind. ...Show more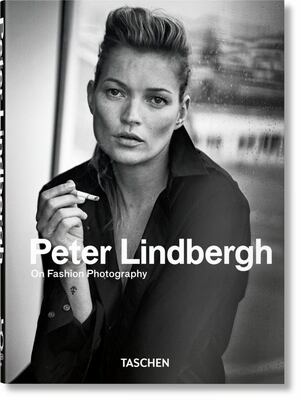 $60.00
NZD
Category: Photography
It was on a Malibu beach in 1988 that Peter Lindbergh shot the White Shirts series, images now known the world over. Simple yet seminal, the photographs introduced us to Linda Evangelista, Christy Turlington, Rachel Williams, Karen Alexander, Tatjana Patitz, and Estelle Lefébure. This marked the beginni ng of an era that redefined beauty, and Lindbergh would go on to alter the landscape of fashion photography for the decades that followed. This edition gathers more than 300 images from forty years of Lindbergh's career. It traces the German photographer's cinematic inflections and humanist approach, which produced images at once seductive and introspective. In 1980 Rei Kawakubo asked Lindbergh to shoot a Commes des Garçons campaign, one of his earlier forays into commercial photography. Kawakubo gave him carte blanche. The following years brought forth collaborations with the most venerated names in fashion and resulted in a relationship of mutual reverence; Lindbergh's respect for some of the greatest designers of our time is palpable in his portraits. Among those photographed are Azzedine Alaïa, Giorgio Armani, Alber Elbaz, John Galliano, Jean Paul Gaultier, Karl Lagerfeld, Thierry Mugler, Yves Saint Laurent, Jil Sander, and Yohji Yamamoto. Widely considered a pioneer in his field, Lindbergh shirked the industry standards of beauty and instead celebrated the essence and individuality of his subjects. He was pivotal to the rise of models such as Kate Moss, Naomi Campbell, Linda Evangelista, Cindy Crawford, Mariacarla Boscono, Lara Stone, Claudia Schiffer, Amber Valletta, Nadja Auermann, and Kristen McMenamy. Lindbergh's reach also extended across Hollywood and beyond: Cate Blanchett, Charlotte Rampling, Richard Gere, Isabelle Huppert, Nicole Kidman, Madonna, Brad Pitt, Catherine Deneuve, and Jeanne Moreau all appear in his works. From the picture chosen by Anna Wintour as the cover of her first Vogue issue to the legendary shot of Tina Turner on the Eiffel Tower, it is never the clothes, celebrity, or glamour that takes center stage in a Lindbergh photograph. Each picture conveys the humanity of its subject with a serene melancholy that is uniquely and unmistakably Lindbergh. From the outset of his career, Lindbergh was well-known in the contemporary art world, where his photographs were exhibited in galleries long before they appeared in magazines. This edition features an updated introduction adapted from an interview in 2016, allowing a glimpse behind Lindbergh's lens, where the photographer recounts his early collaborations, the tenuous relationship between commercial and fine art, and the power of storytelling. ...Show more