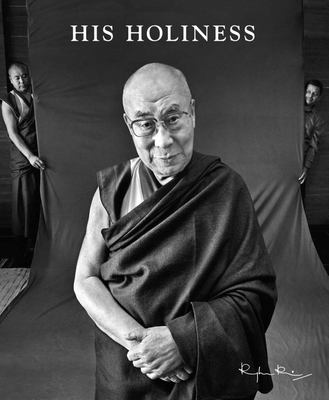 His Holiness
by Insight Insight Editions; Jane Perkins (Introduction by); Raghu Rai (Photographer)
$75.00
NZD
Category: Photography
In His Holiness, award-winning photographer Raghu Rai has captured the Dalai Lama's journey in India since exile from Tibet in 1959. Rai presents an intimate photographic portrayal of the life of one of the most popular twentieth-century spiritual leaders.   Since the fourteenth Dalai Lama's forced ex ile from Tibet in 1959, Raghu Rai, one of the world's most famous photographers, has documented his life in India. Now leading Tibetan Buddhists from afar, His Holiness is respected around the world as a pillar of peace and moral strength while he remains separated from his country. Enhanced by historical commentary and archival photos of the Dalai Lama and Tibet, Rai's work follows the spiritual leader's journey from exile through his present worldwide influence in a stunning and intimate photo series.   Born to a peasant family in 1935, Lhamo Thondup was recognized at age two as the reincarnation of the Dalai Lama and became the temporal leader of Tibet at age fifteen. In 1959, he was forced into exile in India after the Chinese military occupation of Tibet. Since 1960, he has resided in Dharamsala, aptly known as "Little Lhasa," the seat of the Tibetan government-in-exile.   Award-wining photographer Raghu Rai has spent over four decades charting the changing face of India. Photographing subjects from Indira Gandhi and Mother Teresa to the victims of Bhopal, he is one of the most prominent and well-known visual chroniclers of the country. In His Holiness, Raghu Rai has captured the journey of the Dalai Lama in India, presenting an intimate photographic portrayal of the life of one of the most popular twentieth-century spiritual leaders, the Dalai Lama. ...Show more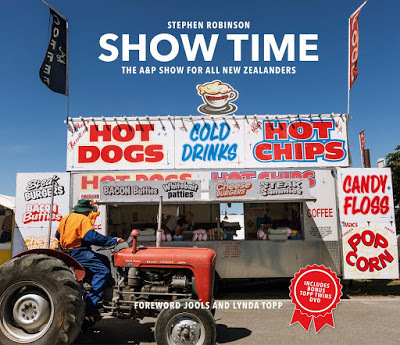 $59.99
NZD
Category: Photography
&P Shows one of last bastions for city dwellers to encounter rural way of life A photographic journey with Stephen Robinson Foreword by The Topp Twins & Bonus DVD Published by PQ Blackwell Ltd, 21 November 2016, RRP: $59.95   ONCE DEEPLY RURAL, New Zealand has now fully embraced urban liv ing, often to the detriment of the regions. The good old Agricultural & Pastoral (A&P) show is seemingly one of the last bastions of our rural past, offering city folk the opportunity to get up close and personal with farm animals, connect with the bucolic idyll and experience Kiwi culture at its finest. Almost no one knows A&P shows and our agricultural heritage better than the eponymous Topp Twins, who have been attending them their whole lives. As Jools and Lynda write in their Foreword to Show Time: The A&P Show for all New Zealanders, "An affirmation of the rural way of life and a celebration of heartland New Zealand, A&P shows give people the opportunity to be recognised for what they're good at, whether it's growing vegetables, making pikelets, raising calves, chopping wood or shearing sheep." The A&P show has been part of the New Zealand landscape for some 150 years, celebrating and showcasing the talents of rural communities. Traditionally, a family day out to check out the latest farm machinery, the A&P show was also an opportunity to compete in sheep shearing, wood chopping, bake-offs and animal shows. Bring on the hot dogs and candy floss, as children, women and men gathered for fun and frolics outdoor.   High-profile photographer Stephen Robinson spent four years travelling the length and breadth of New Zealand, to capture the magic of our still flourishing and prolific A&P shows. There are some four shows happening on any given weekend in the North and South Islands. Stephen has a quirky and observant eye, and his images are full of authenticity. You couldn't hope to find a more vital, humorous, charming, memorable record of today's A&P show than that found within the pages of Show Time: The A&P Show for all New Zealanders.   Stephen's photographic journey took him deep into heartland New Zealand, including: Waimate North, Whangārei, Dargaville, Warkworth, Clevedon, Pukekohe, Rotorua, Tokoroa, Hawarden, Christchurch, Wanaka, Tokomairiro/Milton. The biggest of them all, the Canterbury A&P show, receives more than 100,000 visitors annually and hosted Prince Charles and Camilla the Duchess of Cornwall at its 150th anniversary in 2012.   - See more at: http://www.prcomms.com/show-time-the-ap-show-for-all-new-zealanders/#sthash.48JOkoJ8.dpuf ...Show more
$53.00
NZD
Category: Photography
Art Wolfe's immersive photos capture the wonder humans have felt about trees for millennia. From the ancient Assyrian Tree of Life to the Iroquois peoples' Tree of Peace, trees have played an archetypal role in human culture and spirituality since time immemorial. An integral part of a variety of faith s--from Buddhism and Hinduism to Nordic and aboriginal religions--trees were venerated long before any written historical records existed. This sense of reverence and wonder is beautifully evoked in these vivid images from legendary photographer Art Wolfe. The new, giftable format of his celebrated book on the topic, Trees, focuses on both individual specimens and entire forests, offering a sweeping yet intimate look at an arboreal world that spans six continents. To accompany these timeless images, author Gregory McNamee weaves a diverse and global account of the myths, cultures, and traditions that convey the long-standing symbiosis between trees and humans, and renowned ethnobotanist Wade Davis anchors the text with a penetrating introduction. Humans have always shared this planet with trees, and this book is both a breathtaking journey through and an homage to that relationship and its past, present, and future--now in a new, beautiful, and highly giftable format. ...Show more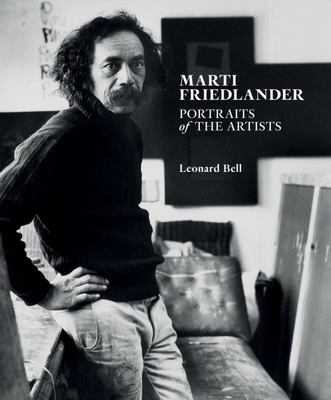 $75.00
NZD
Category: Photography
For fifty years, Marti Friedlander (1928-2016) was one of New Zealand's most important photographers, her work singled out for praise and recognition here and around the world. Friedlander's powerful pictures chronicled the country's social and cultural life from the 1960s into the twenty-first century. From painters to potters, film makers to novelists, actors to musicians, Marti Friedlander was always deeply engaged with New Zealand's creative talent. This book, published to coincide with an exhibition at the National Portrait Gallery in Wellington, brings together those extraordinary people and photographs: Rita Angus and Ralph Hotere, C. K. Stead and Maurice Gee, Neil Finn and Kapka Kassabova, Ans Westra and Kiri Te Kanawa, and many many more. Marti Friedlander: Portraits of the Artists chronicles the changing face of the arts in New Zealand while also addressing a central theme in Marti Friedlander's photography. Featuring more than 250 photographs, many never previously published, the book is an illuminating chronicle of the cultural life of Aotearoa New Zealand. Cover portrait is of Ralph Hotere. ...Show more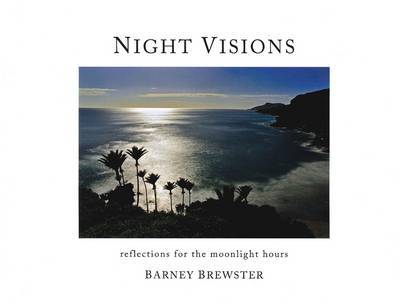 $45.00
NZD
Category: Photography
Night photography of New Zealand scenes and landscapes, combined with pithy proverbs and quotes. Featuring rural and suburban settings from around the country, this is the first book of night photos to be published in NZ. As well as full colour moonlight, strong use is made of street lighting, car light s, torchlight and flash. The long exposures involved add some striking effects, especially where movement is concerned. Each image is captioned with an appropriate quote (some from NZ authors), the match being intended to amplify the impact. ...Show more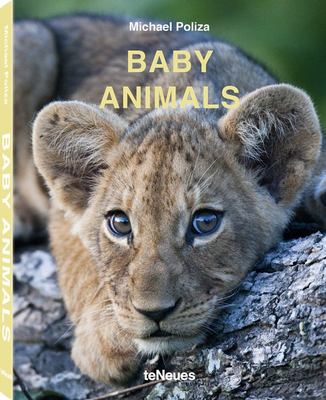 Baby Animals
by Michael Poliza (By (photographer))
$35.00
NZD
Category: Photography
From lion cubs in Botswana to baby chimpanzees and gorillas in Tanzania, penguin chicks on the Antarctica peninsula to polar bears in Canada, Poliza travels the world in search of the most endearing and evocative portraits of wildlife babies.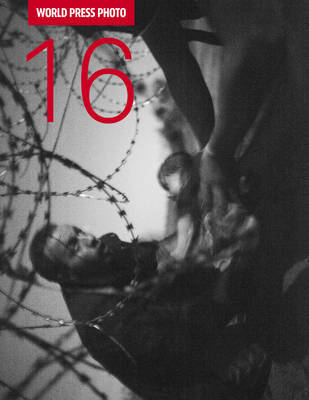 $45.00
NZD
Category: Photography
Publishing the results of the most recent annual World Press Photo Contest, this exceptional book contains the very best press photographs from the year 2015 - pictures submitted by photojournalists, picture agencies, newspapers and magazines throughout the world. Selected from thousands of images, thes e prizewinning photos capture the most powerful, moving and sometimes disturbing images of the year. ...Show more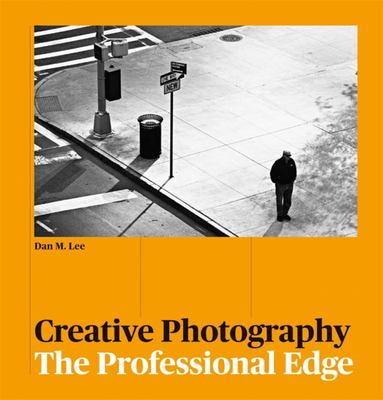 $38.00
NZD
Category: Photography
Stay ahead of the professional crowd. It's not easy to find a fresh angle on photography, and harder still if you have to meet the needs of demanding clients. Dan M Lee and his team have put together this book of inspiring ideas - and how to pull them off yourself - that professional photographers can use to stand out from the crowd. As well as Dan's own work, this book features interviews with leading professionals in the field, and insights from makeup artist Jerris Ferrer, model Samantha Braga and wedding consultant Mariana Martinis. ...Show more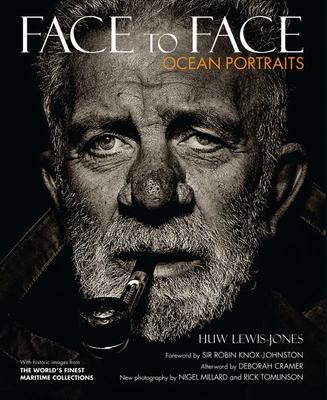 $64.99
NZD
Category: Photography | Series: Face to Face
A lavish collection of spectacular photography above and below the ocean waves, this book is a stunning visual celebration of the explorers and scientists, naval officers and yachtsmen, fishermen and divers, who have harnessed, surveyed and investigated the great oceans of the world and in so doing have broadened the horizons of our understanding. Atmospheric black-andwhite prints from the finest maritime collections and leading photographers such as Annie Leibovitz appear alongside modern imagery by leading marine photographers Rick Tomlinson and Nigel Millard. Completely international in its scope, some of the famous names to appear include Robert FitzRoy, Jacques Cousteau, Robert D Ballard, Wilfried Erdman, Isambard Kingdom Brunel, Sarah Campbell and Ben Ainslie. ...Show more
$35.00
NZD
Category: Photography | Series: Lonely Planet Ser.
Delve inside the myriad landscapes of Japan with this stunning collection of photographs and discover the nation's extraordinary diversity of places, people and experiences - from moments in awe-inspiring cities to quiet escapes in remote, exotic corners. Beautiful World Japan is the perfect way to los e yourself in the country. Striking photos fill each page, while special gatefolds open to reveal magnificent panoramas. If you've been, retrace your steps and relive the time you spent there. If you haven't, this book is the perfect way to start planning an adventure. We've divided the contents into states and territories. Begin your journey in Hokkaido, Japan's northernmost island, a place of hot springs, wilderness, forests and volcanoes, before moving through the country to the southern island of Okinawa, home to amazing cuisine, unique traditions and turquoise waters. On this journey you'll find powdered ski resorts, snow-covered national parks, indigenous animals and birds, gorges and dramatic waterfalls. You'll then discover sprawling neon jungles, Tokyo in cherry blossom season, ancient temples of Kyoto, powerful memorials, lush rice fields and delectable cuisine. About Lonely Planet: Lonely Planet is a leading travel media company and the world's number one travel guidebook brand, providing both inspiring and trustworthy information for every kind of traveller since 1973. Over the past four decades, we've printed over 145 million guidebooks and grown a dedicated, passionate global community of travellers. You'll also find our content online, on mobile, video and in 14 languages, 12 international magazines, armchair and lifestyle books, ebooks, and more. ...Show more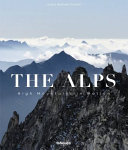 $80.00
NZD
Category: Photography
Extreme weather conditions, transitioning seasons, daytime and nighttime, erosion and deposition, melting and freezing, and avalanches: the Alps are a site of constant change, as much as a place of retreat, tranquility, and history. A site of yearning through the generations, the highest mountain ranges in Central Europe are forever shifting and creating breathtaking new landscapes, shapes, and colors.Photographer Lorenz Andreas Fischer has traveled to the Alps for years, from the highest peaks in the west to the last eastern foothills. This photo book brings together his impressions, showing us the startling beauty of the Alpine mountains. As climate change increasingly disrupts the region?s natural cycles and ecosystem, Fischer?s photographers remind us just how important it is to protect this unique and beautiful landscape. ...Show more