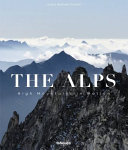 $80.00
NZD
Category: Photography
Extreme weather conditions, transitioning seasons, daytime and nighttime, erosion and deposition, melting and freezing, and avalanches: the Alps are a site of constant change, as much as a place of retreat, tranquility, and history. A site of yearning through the generations, the highest mountain ranges in Central Europe are forever shifting and creating breathtaking new landscapes, shapes, and colors.Photographer Lorenz Andreas Fischer has traveled to the Alps for years, from the highest peaks in the west to the last eastern foothills. This photo book brings together his impressions, showing us the startling beauty of the Alpine mountains. As climate change increasingly disrupts the region?s natural cycles and ecosystem, Fischer?s photographers remind us just how important it is to protect this unique and beautiful landscape. ...Show more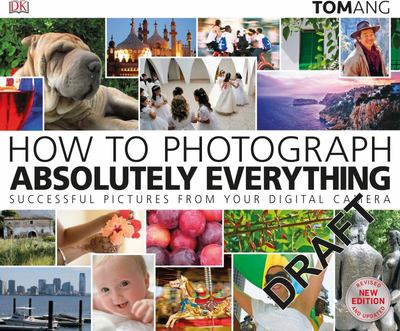 $55.00
NZD
Category: Photography
This practical guide will teach you how to take the best possible photo in any situation imaginable with clear step-by-step guidance from expert photographer, Tom Ang. Full of essential advice, hints, and tips, How to Photograph Absolutely Everythinggives you straightforward instructions on what equipme nt you will need, the best approach for each subject, how to compose your shot and find the right light, and how to frame your shot effectively. Checklists offer you guidance on getting results and "tricks of the trade" show you how to turn a good picture into a great one.From still-life to sports photography, cityscapes and landscapes, and tackling children's parties to capturing the magic of seasonal celebrations, How to Photograph Absolutely Everythingis the essential guide to improving your digital photography skills and getting the most out of your camera. ...Show more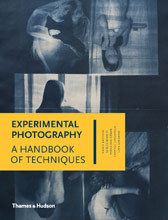 $50.00
NZD
Category: Photography
Experimental Photography is the first manual ever to break down into a step-by-step format the experimental techniques that photographers use to subvert or expand conventional camera technology, heralding a new era in photography.The book features technical sections that define a particular process and show how to carry it out, accompanied by examples of the finished images. These are interspersed with illustrated interviews with photographers who use these techniques, examining what their work aims to do and how it is made.Some techniques, such as photograms or lumenprints, are cameraless; others involve building simple cameras from unexpected materials or exploiting the limitations of toy and disposable cameras for artistic effect. Camera hacking—breaking rules in exposure, zooming, panning, focus, and composition; modifying the camera to produce slit-scans; or adding filters—can produce a variety of exciting results.Film can also be manipulated or distressed, and many experiments can be conducted during the preparation of negatives and prints. Even once the print has been produced, creativity continues: mordançage, for example, provides a controlled degrading of the print, and bleaching and encaustic can be used to create new effects.For practicing photographers as well as anyone interested in artistic photographic techniques, this is an unprecedented sourcebook of practical inspiration that celebrates the work of the exceptional artists, "hackers," and artisans who are pushing the boundaries of how we conceive of photography. ...Show more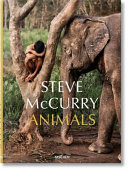 $140.00
NZD
Category: Photography
In this publication, we discover a different side to the famed photographer who skilfully explores animals' complex relationship with humans and the environment. From an elephant lovingly resting on his master's shoulder to a dog led through the rubbles of Kabul on the back of a bicycle; these images by Steve McCurry tell a thousand stories, each a touching tribute to the creatures who share our planet. The legendary photographer presents his favourite shots of animals in this kaleidoscopic collection ranging from Asia to South America, the United States to East Africa. ...Show more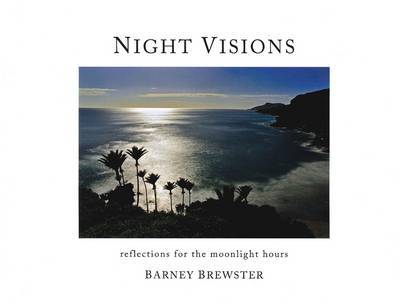 $45.00
NZD
Category: Photography
Night photography of New Zealand scenes and landscapes, combined with pithy proverbs and quotes. Featuring rural and suburban settings from around the country, this is the first book of night photos to be published in NZ. As well as full colour moonlight, strong use is made of street lighting, car light s, torchlight and flash. The long exposures involved add some striking effects, especially where movement is concerned. Each image is captioned with an appropriate quote (some from NZ authors), the match being intended to amplify the impact. ...Show more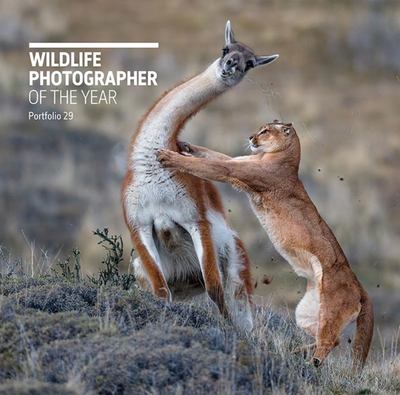 $55.00
NZD
Category: Photography | Series: Wildlife Photographer of the Year Ser.
Each year the Wildlife Photographer of the Year exhibition is seen by millions through a global tour and international media coverage. Portfolio 29 displays the full collection of 100 images awarded in the 2019 competition. Selected by an international jury for their artistic merit and originality from over 45,000 entries, they represent the work of over 100 nationalities. Displaying different styles, techniques and ways of seeing, the collection is both a showcase for photographers who specialise in documenting the natural world and a celebration of nature. Each picture is accompanied by the story of how it was taken and what it reveals. The divisions are by subject - whether plants or animals, environment or landscape - and photographic genre, including portraiture, black and white and underwater. There are also special awards for young and up-and-coming photographers and, most important, for environmental and conservation stories, reminding us of our dependence on and conflicting attitudes towards nature. ...Show more
Dignity - Updated 2nd Ed (Hardcover)
by Dana Gluckstein; Desmond Tutu (Foreword by); Faithkeeper Oren R. Lyons (Introduction by); Amnesty International (Epilogue by)
$90.00
NZD
Category: Photography
This collection of iconic photographs by Dana Gluckstein honors Indigenous Peoples worldwide. Gluckstein, whether photographing a Haitian healer or a San Bushman elder, succeeds in distilling the universality of experience that links us all without diminishing the dignity of the individual. Dignity incl udes more than 100 of Gluckstein's black-and white duotone portraits, made over three decades. The photographs express the theme of tribes in transition by capturing a fleeting period of world history where traditional and contemporary cultures collide. ...Show more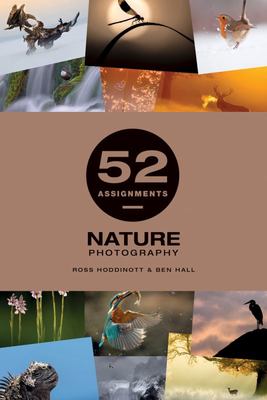 $30.00
NZD
Category: Photography | Series: 52 Assignments Ser.
52 Assignments: Nature Photography is a mission brief, a portfolio of photographic workshops, a personalized journal, and an inspirational guide to putting the creativity back into your craft. Small enough to fit into your rucksack, it is filled with a year's worth of weekly commissions and concepts for composing and creating eye-catching nature photography in all its forms. Whether it's building a blind, setting up a feeding station, shooting macro masterpieces, creating beautiful animal silhouettes, capturing birds in flight, or focusing on natural textures, all the assignments in this book have been written to inspire you to be more creative, explore the natural world around you, push your photography to its limits, and discover your wild side. ...Show more
$55.00
NZD
Category: Photography | Series: Wildlife Photographer of the Year Ser.
Each year the Wildlife Photographer of the Year exhibition is seen by millions through a global tour and international media coverage. Portfolio 30 displays the full collection of 100 images awarded in the 2019 competition. Selected by an international jury for their artistic merit and originality from over 45,000 entries, they represent the work of over 100 nationalities. Displaying different styles, techniques and ways of seeing, the collection is both a showcase for photographers who specialise in documenting the natural world and a celebration of nature. Each picture is accompanied by the story of how it was taken and what it reveals. The divisions are by subject - whether plants or animals, environment or landscape - and photographic genre, including portraiture, black and white and underwater. There are also special awards for young and up-and-coming photographers and, most important, for environmental and conservation stories, reminding us of our dependence on and conflicting attitudes towards nature. ...Show more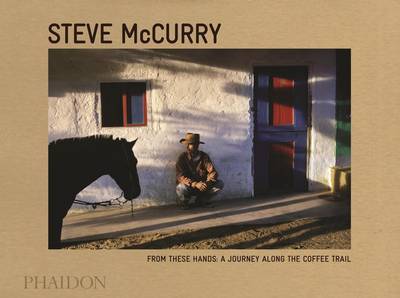 $95.00
NZD
Category: Photography
Award‐winning photographer Steve McCurry‐s celebration of coffee‐growing communities around the world, from the foothills of the Andes and the South American rain forest to the slopes of Kilimanjaro and the Jungles of Vietnam. Source: A Portrait of Coffee Growers conveys the vibrancy of community life on coffee plantations around the world from the Andes and South American rain forests to the slopes of Kilimanjaro and the jungles of Vietnam. Portraits of workers and their families are presented alongside stunning natural landscapes that bring each coffee plantation to life. A brand new portfolio, featuring previously unpublished images from the last ten years, Source: A Portrait of Coffee Growers, is an exciting new addition to one of the world's most admired and popular photojournalists body of work. ...Show more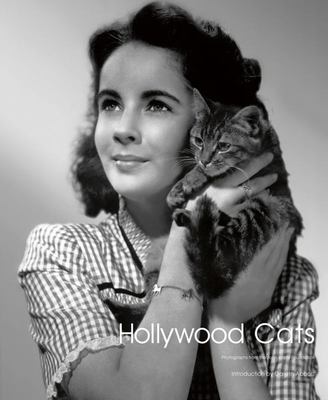 $40.00
NZD
Category: Photography
"There is a saying that you never really own a cat, rather the cat owns you. If that really is the case then we should be grateful that they allowed themselves to be photographed at all, for they are just as much the stars of the show as their human counterparts" from the introduction There were an impr essive number of animal stars during the golden age of film; not just cats, but also dogs, lions, monkeys, elephants and any number of other species that could find a part to play. With studio contracts and the potential to earn sums equal to that of their human co-stars was it any wonder that animals (and their trainers) were ever present. Cats, however, had something of a unique place within this menagerie of animals. Some, like the young cat that sits on Marlon Brando's knee in a scene from The Godfather found themselves a place in cinema history, but most simply lived out their lives within the confines of the lots untroubled by dreams of stardom. Hollywood Cats showcases an incredible selection of photographs, taken during the golden age of Hollywood, of stars with their cats, celebrating and documenting this special relationship. Both Carole Lombard and Greer Garson manage to look even more sultry draped alongside their feline friends; photographs of madcap duo Laurel and Hardy playing with a kitten are both comical and endearing. Perhaps the most famous - and arguably the most important of all Hollywood cats is the MGM lion, Leo, who appeared (and still appears) on every MGM movie. ...Show more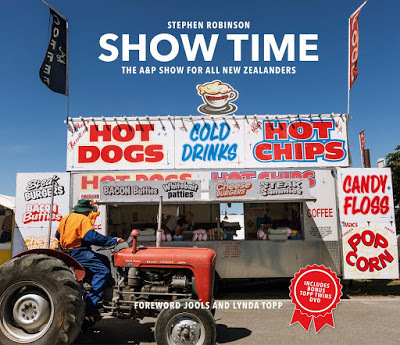 $59.99
NZD
Category: Photography
&P Shows one of last bastions for city dwellers to encounter rural way of life A photographic journey with Stephen Robinson Foreword by The Topp Twins & Bonus DVD Published by PQ Blackwell Ltd, 21 November 2016, RRP: $59.95   ONCE DEEPLY RURAL, New Zealand has now fully embraced urban liv ing, often to the detriment of the regions. The good old Agricultural & Pastoral (A&P) show is seemingly one of the last bastions of our rural past, offering city folk the opportunity to get up close and personal with farm animals, connect with the bucolic idyll and experience Kiwi culture at its finest. Almost no one knows A&P shows and our agricultural heritage better than the eponymous Topp Twins, who have been attending them their whole lives. As Jools and Lynda write in their Foreword to Show Time: The A&P Show for all New Zealanders, "An affirmation of the rural way of life and a celebration of heartland New Zealand, A&P shows give people the opportunity to be recognised for what they're good at, whether it's growing vegetables, making pikelets, raising calves, chopping wood or shearing sheep." The A&P show has been part of the New Zealand landscape for some 150 years, celebrating and showcasing the talents of rural communities. Traditionally, a family day out to check out the latest farm machinery, the A&P show was also an opportunity to compete in sheep shearing, wood chopping, bake-offs and animal shows. Bring on the hot dogs and candy floss, as children, women and men gathered for fun and frolics outdoor.   High-profile photographer Stephen Robinson spent four years travelling the length and breadth of New Zealand, to capture the magic of our still flourishing and prolific A&P shows. There are some four shows happening on any given weekend in the North and South Islands. Stephen has a quirky and observant eye, and his images are full of authenticity. You couldn't hope to find a more vital, humorous, charming, memorable record of today's A&P show than that found within the pages of Show Time: The A&P Show for all New Zealanders.   Stephen's photographic journey took him deep into heartland New Zealand, including: Waimate North, Whangārei, Dargaville, Warkworth, Clevedon, Pukekohe, Rotorua, Tokoroa, Hawarden, Christchurch, Wanaka, Tokomairiro/Milton. The biggest of them all, the Canterbury A&P show, receives more than 100,000 visitors annually and hosted Prince Charles and Camilla the Duchess of Cornwall at its 150th anniversary in 2012.   - See more at: http://www.prcomms.com/show-time-the-ap-show-for-all-new-zealanders/#sthash.48JOkoJ8.dpuf ...Show more