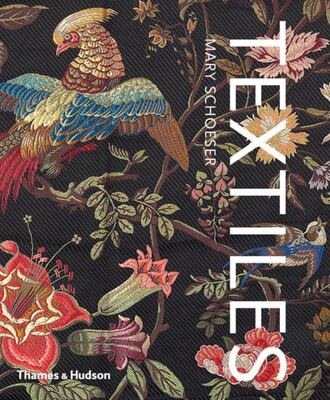 $160.00
NZD
Category: Fashion/Costume
Textiles are the most ubiquitous, diverse, and consistently creative art form on the planet. This major new work comprises more than one thousand images that highlight the beauty, subtlety, simplicity, or complexity of textiles created around the world. Based on knowledge accrued over a lifetime of imme rsion in the textile arts, Mary Schoeser's definitive text offers sweeping insight into the role that textiles have played throughout human civilization. The juxtaposition of historical and contemporary examples highlights the skill and imagination of textile designers through the centuries as well as the remarkable range of achievements. Detailed images and informed captions illustrate the variety and allure of textiles, and the informative descriptions include histories of private collections, underscoring the importance of context for appreciating the exquisite detail of fabric and cloth. An extensive resource section provides valuable information about museum and textile associations across the globe. ...Show more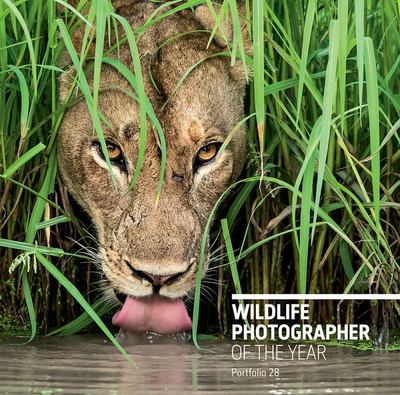 $55.00
NZD
Category: Photography | Series: Wildlife Photographer of the Year Ser.
For more than 50 years, the Wildlife Photographer of the Year competition has championed honest and ethical wildlife photography, while pushing the boundaries of artistic freedom, technical skill, and narrative excellence. This powerful collection of pictures features all the winning photographs from th e 2018 competition. The collection represents the work of many international photographers, both professionals and amateurs. The photographs are chosen by an international jury for their artistic merit and originality, from categories that represent a diversity of natural subjects. The range of styles is diverse, as is the genre of photography, including action, macro, underwater, landscape, or environmental reportage. Each photograph is accompanied by an extended caption and there is an introduction by one of the world's most respected nature photographers. ...Show more
$55.00
NZD
Category: Military
'Purists argue that colourising black and white photographs is sacrilege, but the world has always been in colour. Truth be told, monochrome is a contrivance. Human experience is always colourful' The Times. The epic, harrowing and world-changing story - in words and colourized images - of global confli ct from the assassination of the Archduke Franz Ferdinand to the obliteration of Hiroshima by the dropping of the first atom bomb. The World Aflame will embrace not only the total conflagrations of 1914-18 and 1939-45 and the international tensions, conflicting ideologies and malign economic forces that set them in train, but also the civil wars of the interwar period in Ireland and Spain, wars in Latin America, Britain's imperial travails in such places as Ireland, Somalia and Palestine, and events on the domestic 'fronts' of the belligerent nations. Like The Colour of Time, The World Aflame is a collaboration between the gifted Brazilian artist Marina Amaral, and the leading British historian Dan Jones. Marina has created 200 stunning images, using contemporary photographs as the basis for her full-colour digital renditions. The accompanying narrative anchors each image in its context, weaving them into a vivid account of four decades of conflict that shaped the world we live in today. A fusion of amazing pictures and well-chosen and informative words, The World Aflameoffers a moving - and often terrifying - perspective on the bloodiest century in human history. Reviews for THE COLOUR OF TIME: 'The most breathtakingly colourised black-and-white pictures ever' Daily Mail. 'I have long considered colourisation sacrilege ... after reading this book, I've changed my mind' The Times. '[The Colour of Time] does something simple yet extraordinary. It takes black-and-white photos of historic events and colours them in. The effect is transformative' Daily Telegraph. 'A stunning book ... Quite extraordinary' The Bookseller. 'There is something of The Wizard of Oz about Marina Amaral's photographs. She whisks us from black-and-white Kansas to shimmering Technicolor Oz ... When you see Amaral's coloured portraits, you think: phwoar! ... She changes the way we see a period or a person' Spectator. 'The effect of colour is far more transformative than you might imagine ... [Amaral's] touched-up photographs look even more realistic, and closer to life, than a photograph taken yesterday ... Extraordinary' Mail on Sunday. 'Pictures brought to life as you've never seen them before' Sunday Post. '[Amaral] breathes new life, immediacy and human connection into black-and-white pictures. Even familiar shots are transformed in a breathtaking way ... Even the casual reader leafing through these pages will be stopped in their tracks, connected to people from the past like never before - at last, in living colour' Irish News. 'Jones sketches with wry economy not only the historical context but the purpose of the photograph, from documented reality to shameless propaganda, from official portrait to candid snap ... There is much to enjoy here. As a history book, it acts as a fleeting guide to a tumultuous century. But as an aesthetic experiment it is remarkably successful' Daily Express. 'What also elevates The Colour of Time above regular coffee table fare is the startling vivacity and impact of the photographs chosen, and the concise but focused and gripping texts by Jones, making the book a worthwhile cover-to-cover read as much as it serves as a showcase book to dip into at will' All About History. ...Show more
$50.00
NZD
Category: Travel - Guides
A visual adventure of Wes Anderson proportions, authorized by the legendary filmmaker himself: stunning photographs of real-life places that seem plucked from the just-so world of his films, presented with fascinating human stories behind each façade.   Accidentally Wes Anderson began as a personal tra vel bucket list, a catalog of visually striking and historically unique destinations that capture the imagined worlds of Wes Anderson.   Now, inspired by a community of more than one million Adventurers, Accidentally Wes Anderson tells the stories behind more than 200 of the most beautiful, idiosyncratic, and interesting places on Earth. This book, authorized by Wes Anderson himself, travels to every continent and into your own backyard to identify quirky landmarks and undiscovered gems: places you may have passed by, some you always wanted to explore, and many you never knew existed.   Fueled by a vision for distinctive design, stunning photography, and unexpected narratives, Accidentally Wes Anderson is a passport to inspiration and adventure. Perfect for modern travelers and fans of Wes Anderson's distinctive aesthetic, this is an invitation to look at your world through a different lens.   ...Show more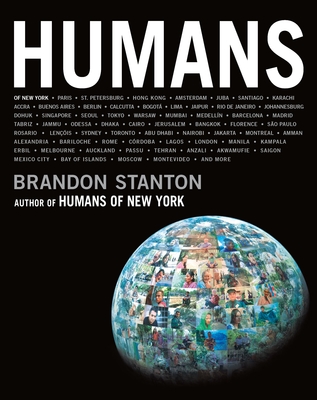 Humans
by Brandon Stanton
$50.00
NZD
Category: Photography | Series: Humans of New York
Brandon Stanton's Humans is a book that connects readers as global citizens at a time when erecting more borders is the order of the day. It shows us the entire world, one story at a time. After five years of travelling the globe, the creator of Humans of New York brings people from all parts of the wor ld into a conversation with readers. He ignores borders, chronicles lives and shows us the faces of the world as he saw them. His travels took him from London, Paris and Rome to Iraq, Dubai, Ukraine, Pakistan, Jordan, Uganda, Vietnam, Israel and every other place in between. His interviews go deeper than before. His chronicling of peoples' lives shows the experience of a writer who has traveled widely and thought deeply about the state of our world. Including hundreds of photos and stories of the people he met and talked with in over forty countries, Humans is classic Brandon Stanton - a brilliant illustrated book that includes many photos and stories never seen before. For the first time for a Humans of New York title, Humans will contain several of the essays Brandon's posted online which have been read, loved and enthusiastically shared by his followers. ...Show more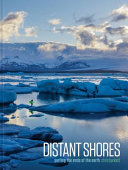 $50.00
NZD
Category: Photography
Chris Burkard's photographs are punctuated by energized landscapes and moments of bliss, by adventure seeking surfers and images of natural serenity. With the ocean as his main muse, Burkard in DISTANT SHORES has consistently captured this subject in timeless and expansive photographic impressions. He h as focused on the sport and art of surfing as a bridge between the comparatively humble human figure and awe-inspiring, powerful natural landscapes. DISTANT SHORES is an impressive photographic record of Burkard's search for wild, remote surfing destinations around the globe. He has spent more than a decade on this quest, and in the process has established himself as a major photographer in the surf, outdoor, and adventure communities as well as a chronicler of some of the most beautiful natural phenomena in the world. ...Show more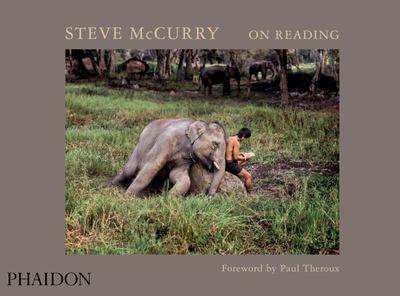 Steve McCurry: On Reading
by Steve McCurry (By (photographer)); Paul Theroux (Introduction by)
$99.99
NZD
Category: Photography
A celebration of the timeless act of reading - as seen through the lens of one of the world's most beloved photographers Young or old, rich or poor, engaged in the sacred or the secular, people everywhere read. This homage to the beauty and seductiveness of reading brings together a collection of photo graphs taken by Steve McCurry over his nearly four decades of travel and is introduced by award-winning writer, Paul Theroux. McCurry's mesmerizing images of the universal human act of reading are an acknowledgement of - and a tribute to - the overwhelming power of the written word. ...Show more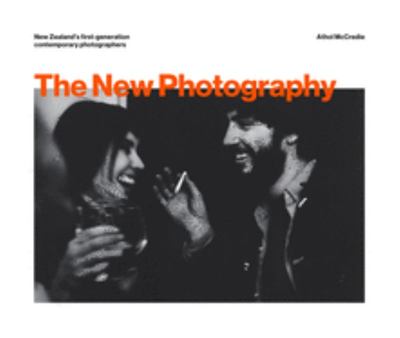 $70.00
NZD
Category: Photography
In this handsome book, leading photography curator Athol McCredie tells the story of the beginnings of contemporary photography also known as art photography in New Zealand. Through interviews with the photographers Gary Baigent, Richard Collins, John Daley, John Fields, Max Oettli, John B Turner, Len W esney and Ans Westra, and accompanied by an outstanding introductory essay, McCredie shows how the break-through approach of personal documentary photography created a new field of photography in New Zealand that was not simply illustrative but rather spoke for itself and with its own language. ...Show more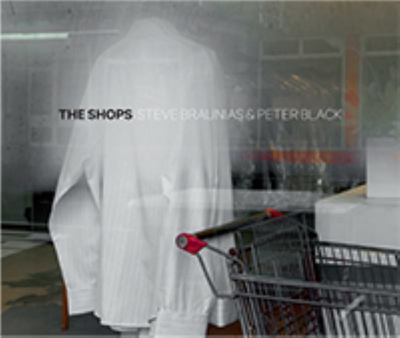 The Shops
by Steve Braunias and Peter Black
$45.00
NZD
Category: Photography
Text by Steve Braunias, and photography by Peter Black, on the melancholy and beauty of New Zealand shops.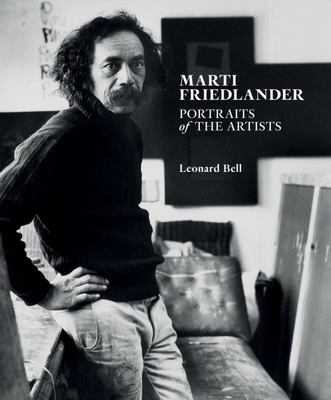 $75.00
NZD
Category: Photography
For fifty years, Marti Friedlander (1928-2016) was one of New Zealand's most important photographers, her work singled out for praise and recognition here and around the world. Friedlander's powerful pictures chronicled the country's social and cultural life from the 1960s into the twenty-first century. From painters to potters, film makers to novelists, actors to musicians, Marti Friedlander was always deeply engaged with New Zealand's creative talent. This book, published to coincide with an exhibition at the National Portrait Gallery in Wellington, brings together those extraordinary people and photographs: Rita Angus and Ralph Hotere, C. K. Stead and Maurice Gee, Neil Finn and Kapka Kassabova, Ans Westra and Kiri Te Kanawa, and many many more. Marti Friedlander: Portraits of the Artists chronicles the changing face of the arts in New Zealand while also addressing a central theme in Marti Friedlander's photography. Featuring more than 250 photographs, many never previously published, the book is an illuminating chronicle of the cultural life of Aotearoa New Zealand. Cover portrait is of Ralph Hotere. ...Show more
$59.99
NZD
Category: Photography
A profoundly moving collection of unforgettable photographs from conflict zones around the world Paul Grabhorn's stunning four-color photographs tell an amazing, essential story—one of hope in the face of violence and deplorable conditions, of dignity in the midst of degradation, of light in the darkne ss of war and suffering. Taken on his travels with the International Committee of the Red Cross (ICRC), Grabhorn's captivating images allow readers to witness the activities that occur every day in places that the rest of the world has forgotten or has chosen to ignore. In war-torn countries such as Chechnya, Bosnia, Croatia, and Somalia, the humanitarian work Grabhorn documents is a testament to human compassion and community. Here are the helpers, quietly working day to day to alleviate the suffering of those caught up in conflict wherever it erupts. In many parts of the world, hope may sometimes seem in short supply. Grabhorn's photographs are an inspiring reminder of the resiliency and the unlimited capacity of the human spirit. ...Show more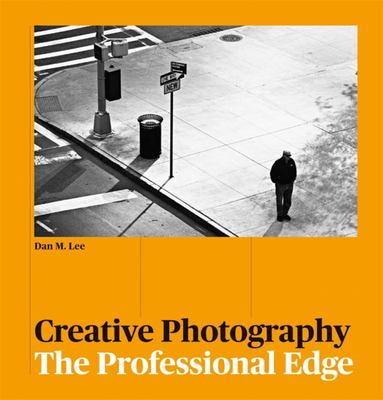 $38.00
NZD
Category: Photography
Stay ahead of the professional crowd.   It's not easy to find a fresh angle on photography, and harder still if you have to meet the needs of demanding clients. Dan M Lee and his team have put together this book of inspiring ideas - and how to pull them off yourself - that professional photographers can use to stand out from the crowd.   As well as Dan's own work, this book features interviews with leading professionals in the field, and insights from makeup artist Jerris Ferrer, model Samantha Braga and wedding consultant Mariana Martinis. ...Show more