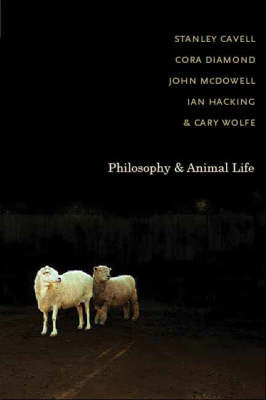 $35.00
NZD
Category: Philosophy
This groundbreaking collection offers a new way of thinking about animal rights, our obligation to animals, and the nature of philosophy itself. Cora Diamond begins with 'The Difficulty of Reality and the Difficulty of Philosophy', in which she accuses analytical philosophy of evading, or deflecting, th e responsibility of humans toward nonhuman animals. Diamond then explores how the animal question is bound up with the more general problem of philosophical skepticism. Focusing specifically on J. M. Coetzee's book The Lives of Animals, she considers the failure of language to capture the vulnerability of humans and animals. Stanley Cavell responds to Diamond's argument with his own close reading of Coetzee's work, connecting the human-animal relation to further themes of morality and philosophy. John McDowell follows with a critique of both Diamond and Cavell, and Ian Hacking explains why Cora Diamond's essay is so deeply perturbing and, paradoxically for a philosopher, favors poetry over philosophy as a way of overcoming some of her difficulties. ...Show more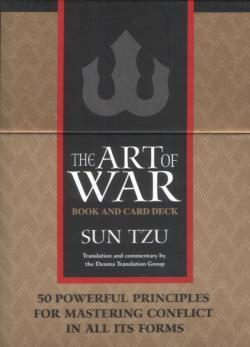 $49.99
NZD
Category: Philosophy
Boxed book and card deck covering fifty powerful principles for mastering conflict in all its forms.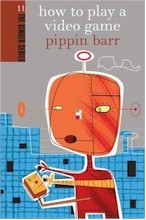 $34.00
NZD
Category: Hobbies | Series: Ginger Series
Every day around the world millions of people enter virtual worlds through video games. These games are now the fastest-growing form of entertainment – and being played by people of all ages. International communities are coming together to play, have fun and share ideas – without ever meeting. How To P lay A Video Game unlocks this amazing world, giving an insight into what makes video games so fascinating and entertaining to the people who play them. The author, a game player who has turned his passion into an academic career, explores the emotions involved in playing video games, the issues that surround them, and the future of the technology. With games now appearing on our phones and other mobile electronic devices, is everyone going to become a gamer? Will we become happier? Brainier? Or just much busier? ...Show more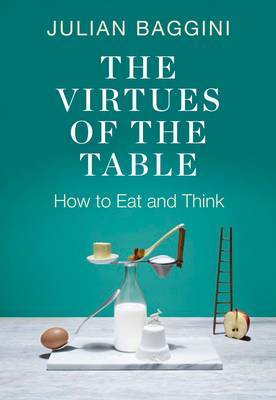 $35.00
NZD
Category: Philosophy
How we eat, farm and shop for food is not only a matter of taste. Our choices regarding what we eat involve every essential aspect of our human nature: the animal, the sensuous, the social, the cultural, the creative, the emotional and the intellectual. Thinking seriously about food requires us to consi der our relationship to nature, to our fellow animals, to each other and to ourselves. So can thinking about food teach us about being virtuous, and can what we eat help us to decide how to live? From the author of The Ego Trick and The Pig that Wants to be Eaten comes a thought provoking exploration of our values and vices. What can fasting teach us about autonomy? Should we, like Kant, 'dare to know' cheese? Should we take media advice on salt with a pinch of salt? And can food be more virtuous, more inherently good, than art? ...Show more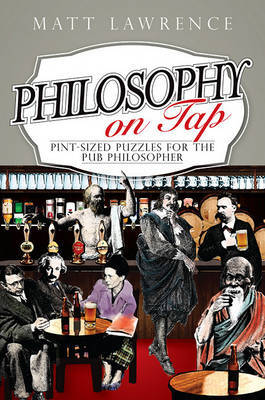 $35.00
NZD
Category: Philosophy
When beer starts to flow, philosophical discussions naturally follow. Philosophy on Tap takes pub philosophy to the next level, pairing 48 of life's greatest philosophical questions with 48 of the world's best beers. Features a unique presentation of philosophical puzzles, paradoxes, and debates by c onsidering 48 of life's biggest questions in the context of 48 distinctive beers from around the world Provides a highly engaging and sociable approach to the classic philosophical problems as well as a unique look at the conundrums that directly affect the beer drinker Combines a philosopher's insights with thematic humor and trivia to explore issues such as free will, God's existence, the nature of the soul, time travel, the aesthetics of taste, the role of beer in the good life, and the infamous "beer goggles" paradox For beer drinkers who enjoy philosophy, philosophers who enjoy beer and anyone who has ever pondered the meaning of life over a pint of ale... ...Show more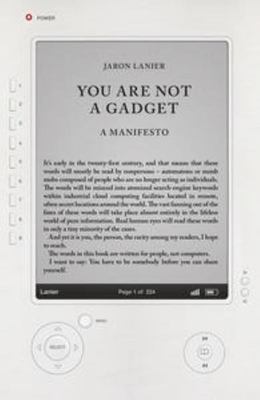 $39.00
NZD
Category: Philosophy | Reading Level: good
Something went wrong around the start of the 21st century. Individual creativity began to go out of fashion. Music became an endless rehashing of the past. Scientists were in danger of no longer understanding their own research. Indeed, not only was individual creativity old-fashioned but so were indivi duals themselves. The crowd was wise. Machines, specifically computers, were no longer tools to be used by human minds - they were better than humans. Welcome to the world of the digital revolution. Yet what if, despite Web 2.0, despite OpenSource, despite the wisdom of crowds, and the creation of Wikipedia, only people are meaningful? After all, when the printing press was invented, the mechanism was ultimately less impressive than the authors. What if, by devaluing individuals, we are deadening creativity, risking weaker design in engineering and science, losing democracy, and reducing development in every sphere? Jaron Lanier delivers a searing manifesto in support of the human and reflects on the good and bad developments in design and thought 20 years after the invention of the web. This is a deeply felt defence of the individual from an author uniquely qualified to comment on the way technology interacts with our culture. ...Show more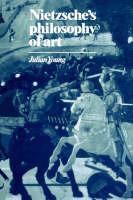 $85.00
NZD
Category: Philosophy
This is a clear and lucid account of Nietzsche's philosophy of art, combining exegesis, interpretation and criticism in a judicious balance. Julian Young argues that Nietzsche's thought about art can only be understood in the context of his wider philosophy. In particular, he discusses the dramatic chan ges in Nietzschean aesthetics against the background of the celebrated themes of the death of God, eternal recurrence, and the idea of the Ubermensch. Young then divides Nietzsche's career and his philosophy of art into four distinct phases, but suggests that these phases describe a circle. An attempt at world-affirmation is made in the central phases, but Nietzsche is predominantly influenced at the beginning and end of his career by a Schopenhauerian pessimism. At the beginning and end art is important because it 'redeems' us from life. ...Show more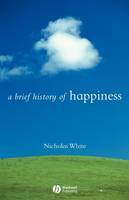 $0.00
NZD
Category: Philosophy
In this brief history, philosopher Nicholas White reviews 2,500 years of philosophical thought about happiness. He addresses key questions such as: What is happiness? Should happiness play such a dominant role in our lives? How can we deal with conflicts between the various things that make us happy?He considers the ways in which major thinkers from antiquity to the modern day have treated happiness: from Plato's notion of the harmony of the soul, through to Nietzsche's championing of conflict over harmony. The book relates questions from happiness to ethics and to practical philosophy. ...Show more
$26.00
NZD
Category: Philosophy
Best known for his revolutionary free-market economics treatise "The Wealth of Nations", Adam Smith was first and foremost a moral philosopher. In his first book, "The Theory of Moral Sentiments", he investigated the flip side of economic self-interest: the interest of the greater good. Smith's classic work advances ideas about conscience, moral judgement and virtue that have taken on renewed importance in business and politics. ...Show more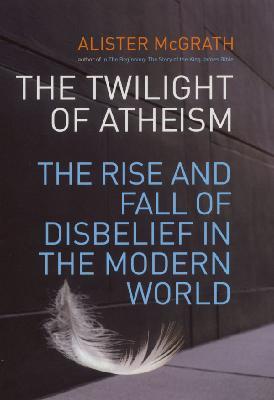 $49.95
NZD
Category: Philosophy
Atheism is one of the most important movements in modern Western culture. For the last two hundred years, it seemed to be on the verge of eliminating religion as an outmoded and dangerous superstition. Recent years, however, have witnessed the decline of disbelief and a rise in religious/spiritual devot ion throughout the world. In this highly readable book, the distinguished historian and theologian, Alister McGrath examines what went wrong with the atheist dream and explains why religion and faith are destined to play a central role in the twenty-first century. A former atheist who is now one of Christianity's foremost scholars, McGrath traces the history of atheism from its emergence in eighteenth-century Europe as a revolutionary worldview that offered liberation from the rigidity of traditional Christianity and the oppression of tyrannical monarchs, to its golden age in the first half of the twentieth century. Blending thoughtful, authoritative historical analysis with incisive portraits of such leading and influential atheists as Sigmund Freud, Marx and Richard Dawkins, McGrath exposes the flaws at the heart of atheism and argues that the renewal of faith is a natural, inevitable and necessary response to its failures. ...Show more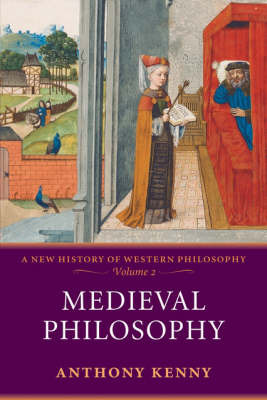 $49.99
NZD
Category: Philosophy | Series: New History of Western Philosophy
Sir Anthony Kenny continues his magisterial new history of Western philosophy with a fascinating guide through more than a millennium of thought from 400 AD onwards, charting the story of philosophy from the founders of Christian and Islamic thought through to the Renaissance.The middle ages saw a great flourishing of philosophy, and the intellectual endeavour of the era reaches its climax in the thirteenth and fourteenth centuries, with the systems of the great schoolmen such as Thomas Aquinas and John Duns Scotus. Specially written for a broad popular readership, but serious and deep enough to offer a genuine understanding of the great philosophers, Kenny's lucid and stimulating history will become the definitive work for anyone interested in the people and ideas that shaped the course of Western thought. ...Show more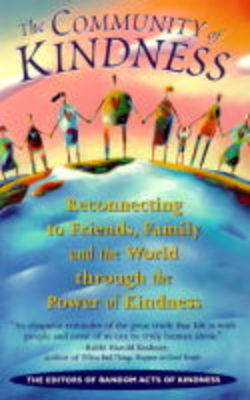 $29.99
NZD
Category: Philosophy
A collection of uplifting stories to foster a sense of deep connection and belonging, this text encourages readers to think about our collective need for connectedness and of creating new ways of forging meaningful ties with our families, friends, neighbours, work colleagues and the environment.