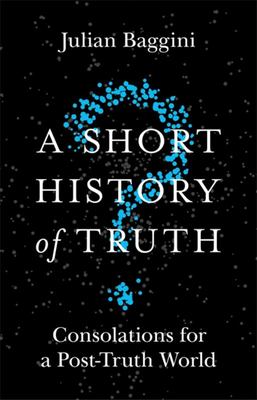 $25.00
NZD
Category: Philosophy
How did we find ourselves in a "post-truth" world of "alternative facts"? And can we get out of it? A Short History of Truth sets out to answer these questions by looking at the complex history of truth and falsehood. It identifies ten types of supposed truth and explains how easily each can become the midwife of falsehood. There is no species of truth that we can rely on unquestioningly, but that does not mean the truth can never be established. Attaining truth is an achievement we need to work for, and each chapter will end up with a truth we can have some confidence in. This history builds into a comprehensive and clear explanation of why truth is now so disputed by exploring 10 kinds of truth: 1. Eternal truths. 2. Authoritative truths. 3. Esoteric truths. 4. Reasoned truths. 5. Evidence-based truths. 6. Creative truths. 7. Relative truths. 8. Powerful truths 9. Moral truths. 10. Holistic truths. Baggini provides us with all we need to restore faith in the value and possibility of truth as a social enterprise. Truth-seekers need to be sceptical not cynical, autonomous not atomistic, provisional not dogmatic, open not empty, demanding not unreasonable. ...Show more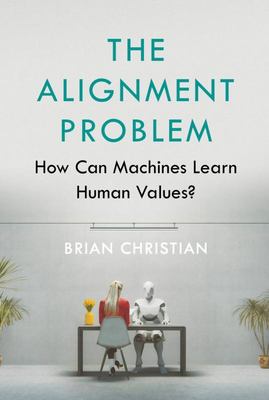 $33.00
NZD
Category: Philosophy
How do we prevent AI working against us?
$25.00
NZD
Category: Philosophy
THE SUNDAY TIMES BESTSELLER A Times and Sunday Times Book of the Year 'Douglas Murray fights the good fight for freedom of speech ... A truthful look at today's most divisive issues' o Jordan B. Peterson '(Murray's) latest book is beyond brilliant and should be read, must be read, by everyone' o Richar d Dawkins 'How can you not know about The Madness of Crowds? It's actually the book I've just finished. You can't just not read these books, not know about them.' - Tom Stoppard In his devastating new book The Madness of Crowds, Douglas Murray examines the twenty-first century's most divisive issues- sexuality, gender, technology and race. He reveals the astonishing new culture wars playing out in our workplaces, universities, schools and homes in the names of social justice, identity politics and 'intersectionality'. We are living through a postmodern era in which the grand narratives of religion and political ideology have collapsed. In their place have emerged a crusading desire to right perceived wrongs and a weaponization of identity, both accelerated by the new forms of social and news media. Narrow sets of interests now dominate the agenda as society becomes more and more tribal o and, as Murray shows, the casualties are mounting. Readers of all political persuasions cannot afford to ignore Murray's masterfully argued and fiercely provocative book, in which he seeks to inject some sense into the discussion around this generation's most complicated issues. He ends with an impassioned call for free speech, shared common values and sanity in an age of mass hysteria. ...Show more
$30.00
NZD
Category: Philosophy
A book which speaks directly to the confusions and agonies of existence, detailing a personal, philosophical odyssey.
$25.00
NZD
Category: History | Series: Classic Civilisations
In this revealing and entertaining guide to how the Romans confronted their own mortality, Peter Jones shows us that all the problems associated with old age and death that so transfix us today were already dealt with by our ancient ancestors 2,000 years ago. Romans inhabited a world where people, knowi ng nothing about hygiene let alone disease, had no defenses against nature. Death was everywhere. Half of all Roman children were dead by the age of five. Only 8% of the population made it over 60. One bizarre result was that half the population consisted of teenagers. From the elites' philosophical take on the brevity of life to the epitaphs left by butchers, bakers and buffoons, Memento Mori ("Remember you die") shows how the Romans faced up to this world and attempted to take the sting out of death. ...Show more
$20.00
NZD
Category: Philosophy | Series: Macmillan Collector's Library | Reading Level: General Adult
Read the Essential Guide to Strategy "If you know the enemy and know yourself, you need not fear the result of a hundred battles. If you know yourself but not the enemy, for every victory gained you will also suffer a defeat. If you know neither the enemy nor yourself, you will succumb in every battle." ? Sun Tzu, The Art of War Despite technological advancement, this ancient Chinese text is still the definitive work of military strategy. In the last 2,500 years, Sun Tzu's military treatise has transcended its role as a battlefield guide and has been used as a foundational text for business, leadership and more. This Xist Classics edition has been professionally formatted for e-readers with a linked table of contents. This eBook also contains a bonus book club leadership guide and discussion questions. We hope you'll share this book with your friends, neighbors and colleagues and can't wait to hear what you have to say about it. ...Show more
$30.00
NZD
Category: Philosophy | Series: Godsfield Bibles Ser.
A spiritual guide to the properties of crystals explores their shapes, colors, and applications in an easy-to-follow format that includes photographic identification, detailed descriptions, and information on the individual properties.
$30.00
NZD
Category: Philosophy | Reading Level: near fine
One of the world's greatest thinkers tells the heroic story of human progress - and why we neglect it at our peril.Is modernity really failing? Or have we failed to appreciate progress and the ideals that make it possible?If you follow the headlines, the world in the 21st century appears to be sinking i nto chaos, hatred and irrationality. Yet, as Steven Pinker shows, if you follow the trendlines, you discover that our lives have become longer, healthier, safer and more prosperous - not just in the West, but worldwide. Such progress is no accident: it's the gift of a coherent value system that many of us embrace without even realizing it. These are the values of the Enlightenment: of reason, science, humanism and progress. The challenges we face today are formidable. But the way to deal with them is not to sink into despair or try to lurch back to a mythical idyllic past; it's to treat them as problems we can solve, as we have solved other problems in the past. This is the case for an Enlightenment newly recharged for the 21st century. ...Show more
$30.00
NZD
Category: Philosophy
The first authoritative and accessible single-volume history of philosophy to cover both Western and Eastern traditions, from one of the world's most eminent thinkers The story of philosophy is an epic tale, spanning civilizations and continents. It explores some of the most creative minds in history. But not since the long-popular classic Bertrand Russell's A History of Western Philosophy, published in 1945, has there been a comprehensive and entertaining single-volume history of this great, intellectual, world-shaping journey. With characteristic clarity and elegance, A. C. Grayling takes the reader from the worldviews and moralities before the age of the Buddha, Confucius, and Socrates through Christianity's capture of the European mind, from the Renaissance and Enlightenment on to Mill, Nietzsche, Sartre and, finally, philosophy today. Bringing together these many threads that all too often run parallel, he surveys in tandem the great philosophical traditions of India, China and the Persian-Arabic world. Perfect for students and revelatory to enthusiasts of philosophy, Grayling's narrative dramatizes the interchange between and within eras and epochs, asking what we have learned, but also what progress is still to be made. Destined to be his magnum opus, and astonishing in its range and accessibility, this is a landmark work. ...Show more

$9.95
NZD
$11.95
(16% off)
Category: Philosophy | Series: Penguin Great Ideas
Throughout history, some books have changed the world. They have transformed the way we see ourselves - and each other. They have inspired debate, dissent, war and revolution. They have enlightened, outraged, provoked and comforted. They have enriched lives - and destroyed them. Now Penguin brings you t he works of the great thinkers, pioneers, radicals and visionaries whose ideas shook civilization and helped make us who we are. Inspired by the trial of a bureaucrat who helped cause the Holocaust, this radical work on the banality of evil stunned the world with its exploration of a regime's moral blindness and one man's insistence that he be absolved all guilt because he was 'only following orders'. ...Show more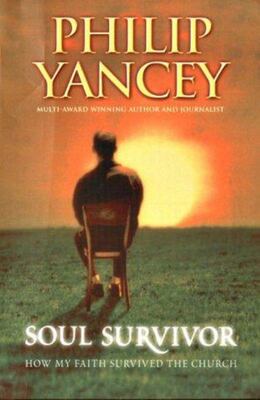 $39.95
NZD
Category: Philosophy
Is it possible to live a meaningful life of faith in a world where religion has caused so much harm? Best-selling writer Philip Yancey, whose own Christian belief was almost destroyed by the Church, has spent a lifetime searching for a faith that works. Soul Survivor tells his story, and the stories o f thirteen people whose remarkable lives have shaped his own spiritual journey. ...Show more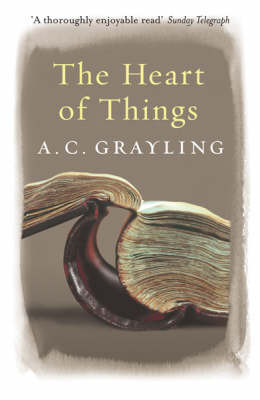 $35.00
NZD
Category: Philosophy
The new bestseller from one of Britain's most pre-eminent philosophers and arguably the best known, A.C. Grayling Everyone wishes to live a life that is satisfying and fulfilling, in which there is achievement and pleasure, and which has the respect of people one, in turn, respects. And one of the funda mentals to living such a life is to reflect on the choices we make. In this new collection, A. C. Grayling invites the reader into a conversation with ideas. From personal questions about happiness and quality of life to wider public concerns such as war and democracy, these essays provide a springboard to thought and to exploring what is best about the human heart and mind. ...Show more