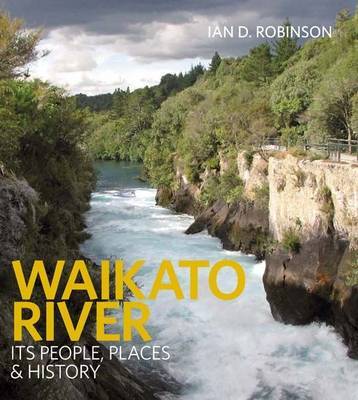 $55.00
NZD
Category: NZ - Pictorial
A feast of local colour and experience with glorious photographs to accompany the story of the river and its peoples.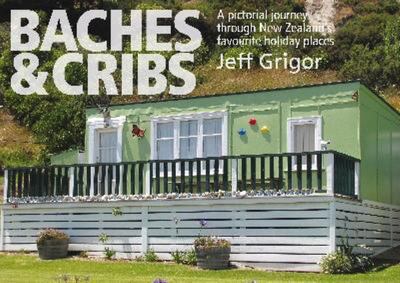 $29.99
NZD
Category: NZ - Pictorial | Reading Level: very good
Fishing shacks at river mouths, beloved family hideaways at the beach or on a remote rocky shore, follies perched precariously on cliff edges, converted railway carriages, mountain huts above the snowline...The Kiwi bach or crib is likely to be a very long way from SH1, have a fantastic view, perhaps no t even have electricity - and be regarded as paradise by generations of a New Zealand family. This colourful book is made up of photographs of their favourite baches and cribs supplied by ordinary New Zealanders. Often under threat from local councils and spiralling land values, some of these baches and cribs are now being torn down. This book is thus an invaluable record of an iconic New Zealand way of life. ...Show more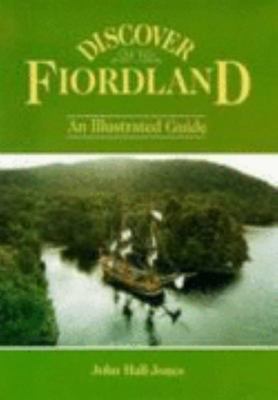 $39.99
NZD
Category: NZ - Pictorial
An illustrated guide to Fiordland's many scenic highlights. Includes over 200 colour and black & white photographs of scenic highlights and special places in Fiordland, maps and descriptions of the various tracks, roads and routes in the National Park. The highway to Milford Sound makes it the most accessible of all the sounds; this book tells of the scenic gems along the way that might be missed otherwise. The Milford Track, Kepler Track, Routeburn Track, the Hollyford Track are well-known and along with these, mentioned in this book, are the Dusky Track, the George Sound Track, the Borland and the South Coast Tracks. Prolific and well-known author John Hall-Jones hopes this book will assist visitors in deciding where to go in Fiordland and that they leave this magnificent park with all their expectations fulfilled. ...Show more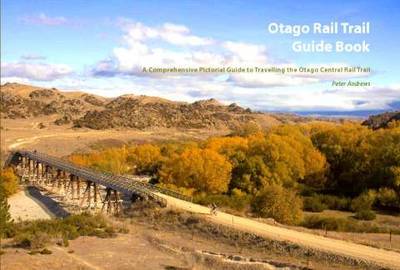 $35.00
NZD
Category: NZ - Pictorial
This guide book to the Otago Rail Trail will take your breath away. Stunning scenery, interesting and important historical information, a book of memories for those who live in the area or who have travelled the trail, and invaluable current information for those planning or thinking about cycling, walk ing or riding the Otago Rail Trail. A wonderful addition to any coffee table. ...Show more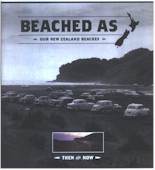 $49.99
NZD
Category: NZ - Pictorial
New Zealand's favourite beaches in magnificent "then and now" photographs. With nostalgic images that invoke memories of days gone by, each spread features a stunning photograph from over 60 years ago, taken by the author's aunt, and a present day image shot from the exact same spot. The beaches featur ed cover New Zealand from top to bottom. ...Show more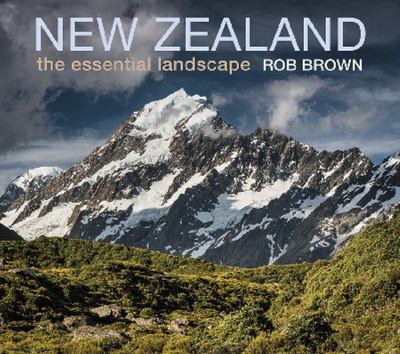 $49.99
NZD
Category: NZ - Pictorial
For nearly two decades Rob has been carrying his camera all over the wild parts of New Zealand, and New Zealand: The Essential Landscape is the stunning record of this work.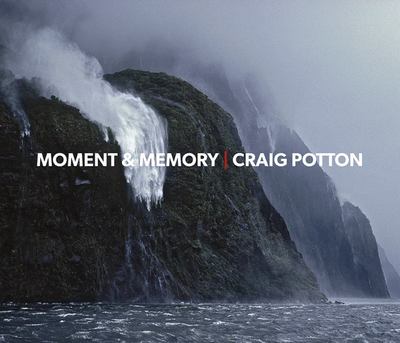 $79.99
NZD
Category: NZ - Pictorial
Craig Potton rose to prominence as a photographer in the late 1980s, with a distinct and original view of the landscape of New Zealand. He has become one of New Zealand's most distinguished landscape photographers, famous for his moody, often dramatic images that signal a deeply felt connection with the wild places of New Zealand. This revised edition of Moment and Memory contains a collection of Craig's finest photographs, personally selected to give a unique view of the New Zealand wilderness. The images range from lush, intense forest interiors and sweeping seascapes to his famous brooding and powerful images of Milford Sound. The photographs are accompanied by a series of reflective essays and writings that offer insights into the impulses, influences and philosophies that underpin his life and approach to photography. Printed using the latest technology to give the most accurate reproduction of Craig's photographs, Moment and Memory is a significant book for those with an appreciation of fine photography and a love of New Zealand's landscape. ...Show more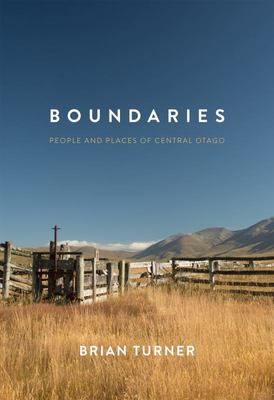 $45.00
NZD
Category: NZ - Poetry / Plays | Reading Level: Very Good
"Brian Turner s name is synonymous with Central Otago albeit a different Central one well removed from the tourist centres and vineyards. His Central is at the boundaries; watching the local rugby teams, fishing the waters of the Manuherikia, cycling towards the snow-covered Hawkdun Range. It s where he and his neighbours live and work. The author is a devout fisherman, cyclist and passionate ambassador for the great outdoors. Boundaries is peppered with impressions, evocations and recollections of the way life was, and is today. All set within the spectacular hills, rivers and big skies of Central Otago. This handsome collection is charged with evocative and candid prose and poetry and an inspiring alternative vision. Boundariesis illustrated throughout with stunning photographs by Steve Calveley." ...Show more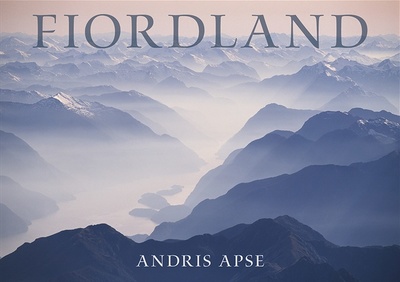 $150.00
NZD
Category: NZ - Pictorial
It was because of Fiordland that Andris Apse became a photographer. Back in the 1960s, when he was 21 years old he first tramped through the Stuart Mountains and 'discovered' Fiordland. Andris was overwhelmed by the majestic scenery but was also frustrated by his inability to communicate his wonder at t he place. So he learned to take photographs, and Fiordland quickly became his great photographic passion. And now, aged 72, with 50 years of professional photography behind him, and over 500 nights spent living in the most remote parts of this majestic wilderness, Andris has completed a full circle. Fiordland is a master-work, a remarkable collection of photographs, that in stunning style, pays homage to the place of his early and greatest inspiration. ...Show more