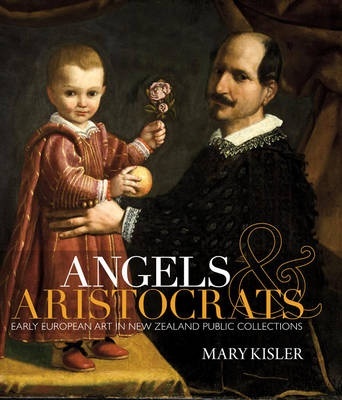 $75.00
NZD
Category: NZ - Art | Reading Level: New
It is entirely possible to immerse oneself in the glories of European art without having to travel to the Louvre, the Uffizzi, the Tate or the Frick. That's because New Zealand's public art galleries are richly studded with works collected by benefactors over the last 150 years and generously gifted to the nation. Many are infrequently seen and the richness of the collections often goes unacknowledged. In this outstanding book, respected curator Mary Kisler delves into the storerooms and reintroduces our historic art treasures (and those generous individuals who collected them) to us. Superbly illustrated, accessibly written and meticulously researched, Angels and Aristocrats is both a long-overdue celebration of magnificent and important works and also an indispensible and expert guide to art history. ...Show more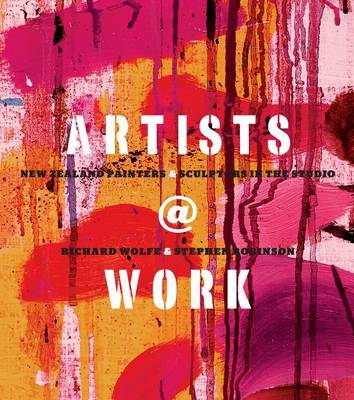 $72.00
NZD
Category: NZ - Art
This book is a rare and fascinating picture of contemporary New Zealand artists in their studios. It provides new insights into the practical aspects of how artists embark on their creative processes. The 24 painters and sculptors were chosen by well-known writer and art commentator Richard Wolfe and ph otographer Stephen Robinson. The exciting line-up includes established names like Stanley Palmer, Paul Dibble, Jacqueline Fahey and Dick Frizzell as well as up-and-coming artists such as Tracey Tawhiao, Heather Straka and Andrew McLeod. Collectively, they represent a rich diversity of styles and a broad geographic spread through the country. Artists @ Work makes a unique contribution to our understanding and appreciation of our artists and their work, to be treasured by every New Zealand art lover. ...Show more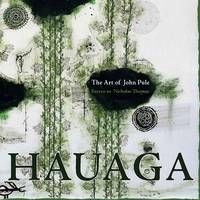 $120.00
NZD
Category: NZ - Art
Published to coincide with the first major survey exhibition of John Pule's work, curated by the City Gallery Wellington, Hauaga provides an indispensable guide to the work of one of the most powerful and original artists of the new Oceania.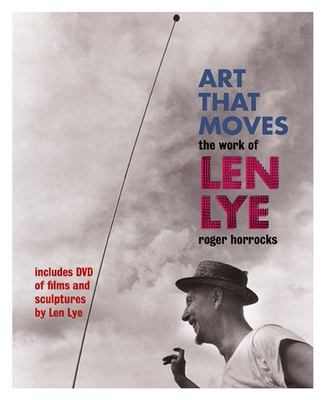 $59.99
NZD
$69.99
(14% off)
Category: NZ - Art | Reading Level: good
'Kinetic art is the first new category of art since prehistory', ex-pat New Zealand artist Len Lye boldly claimed in an essay in 1964. What did he mean by this? And how does his own work in sculpture and film bear it out? Roger Horrocks, the author of the best-selling 2001 biography of Lye, explores the se questionsn in this new book. He describes the forerunners of this 'art that moves', then discusses in detail Lye's life and career as a kinetic artist, how he developed and envisioned his 'tangible motion sculptures' and how many of these are being realised only now, after his death. Lye himself wrote extensively about kinetic art; one chapter focuses on his theories about 'the art of motion', and relates these back to his practice as an artist. Horrocks concludes by discussing how Lye's ideas can be applied to other works and how they are relevant today. The Art of Motion includes a DVD containing a short documentary by Shirley and Roger Horrocks, with brilliant footage from Lye's films and of his sculptures in motion. Len Lye's art moves again - alert and alive - in this well-illustrated book and its accompanying DVD. ...Show more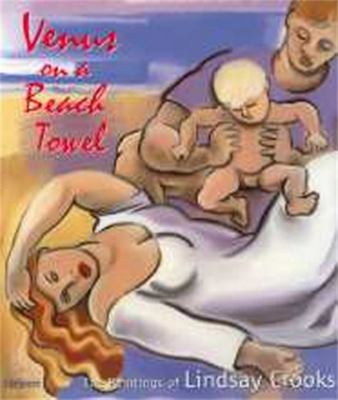 $54.95
NZD
Category: NZ - Art | Reading Level: very good
To view Lindsay Crooks bold and spirited paintings is to be absorbed into the fullness of New Zealand life, from early babyhood on the beach, to the floury interior of a bakery, to 150 years ago as the first European settlers made their initial footfalls.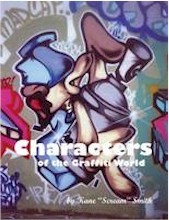 $45.00
NZD
Category: NZ - Art
'Characters of the graffiti world' is over 120 pages, of full-colour photos (and 4 interviews with prominent genre'ed artists) based on the charicatures and themework of the graffiti/aerosol art culture. Where-as graffiti usually draws one's mind to words and letters, tags and scrawls, this book is focu ssed more on the artistic side of the graffiti culture and not focussed on the words or tags at all-it's about the themework and charicatures/characters of the culture. The photography within the book is 40% NZ based and 60% international giving a great cross-section of both national and international talent/artists ...Show more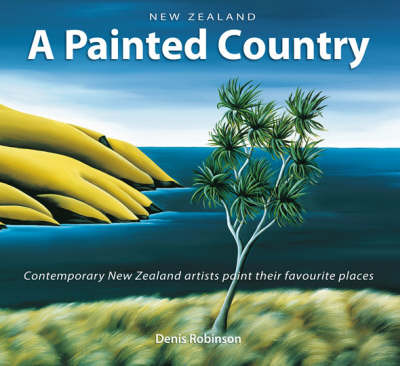 $55.00
NZD
Category: NZ - Art | Reading Level: Very Good
New Zealand: A Painted Country is a journey through a unique portfolio of landscapes depicting the favourite places of some of New Zealand's most popular contemporary artists. The highly diverse paintings display not only the wide spectrum of styles and techniques used by these artists, but also the wa y in which they capture and interpret that essence of a particular landscape - be it the light, mood, colours, contours, textures, or some other element - which attracts them to it. Beginning amid the grandeur of the Southern Alps and finishing in the deeply spiritual region of Northland, the journey takes in almost every region of New Zealand, reflecting the ever-changing character of the land. A homage to the favourite places of some of our most popular artists, this book is also a tribute to the painted country itself, New Zealand. ...Show more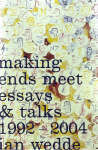 $39.95
NZD
Category: NZ - Art
Passionate, witty and erudite, these essays and talks disclose persistent questionings of the role of institutions in culture. One of New Zealand's leading writers, Ian Wedde worked from 1994 to 2004 as a member of the conceptual team charged with developing the Museum of New Zealand Te Pa pa Tongarewa's radical agenda. He came to be closely linked with the museum's aspirations for wide popular appeal, public scholarship and contemporary relevance. Making Ends Meet provides a running commentary on the pressing cultural issues of that project and those years. Above all, Wedde challenges them to remain appealing, self-critical, relevant and unafraid; to refuse official sanctimony and to resist co-option to risk-free national brands. Subjects include the relationship of art and ethnology, the failure of late modernist art history, the construction of official culture, the intellectual history of European exploration in the Pacific, the 'Pakeha Maori', the relationship of archives and narratives, and walking the dog. Sometimes, these themes are focused in discussions of artists and writers including Tony Fomison, Ralph Hotere, Richard Killeen, Colin McCahon, Rachel Chapman, Alan Brunton, Peter Black and Rosalie Gascoigne. Many of the texts in this book were first produced as talks. These were the products of a busy professional life with little time for writing. Always, the voice we hear is relishing what it's discussing: we can hear Wedde having a good time looking and thinking. First published 2005. Ian Wedde is an independent writer and curator. He has published novels, short stories, poetry and a previous book of essays, How to be Nowhere: Essays and Texts 1971–1994. Between 1994 and 2004 he was head of art and visual culture and of humanities at the Museum of New Zealand Te Papa Tongarewa. In 2005 he is the Meridian Energy Katherine Mansfield memorial Fellow in Menton. ...Show more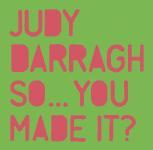 $40.00
NZD
Category: NZ - Art | Reading Level: very good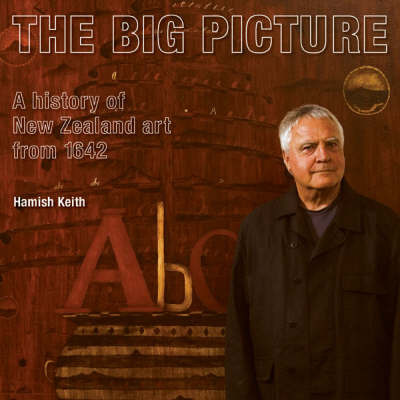 $49.99
NZD
Category: NZ - Art | Reading Level: Very Good
1642? Yes, we have an art history that dates back that far, to the engravings made during Tasman's voyage that depict the first contact between European and Maori. In this tautly, provocatively and passionately argued history, leading art commentator Hamish Keith takes readers on a fascinating and illum inating exploration of our culture, of how artists and their works have provided the language that describes a fascinating and sometimes exhilarating account of peoples creating a new culture out of the old cultures they brought here with them, and then using that new culture to adapt and respond to new waves of people arriving with new old things. With over 300 illustrations, this remarkable survey of New Zealand's art and culture is indispensable to our understanding of who we are. ...Show more
$40.00
NZD
Category: NZ - Art | Reading Level: Near Fine
Some of New Zealand's most eminent artists have also featured in some of our most significant books, and it's an impressive roll call indeed: Len Lye, Dick Frizzell, Gordon Walters, Hotere, Para Matchitt, Milan Mrkusich, Colin McCahon, Murray Grimsdale, John Drawbridge, Pat Hanly and more. Hamish Thomps on's introductory essay to this comprehensive and handsomely designed book gives an overview of the history of book design in 20th century NZ and details the changing styles of cover art. The body of the book focusses on the work of individual artists, with a two-page spread per artist, plus biographical notes and full colour illustrations. A full index and bibliography included. Sitting at the intersection of art and graphic design, this book slots right into our highly design-aware era and will appeal to the general public as well as to design students, publishers, historians and art lovers. First published September 2007. ...Show more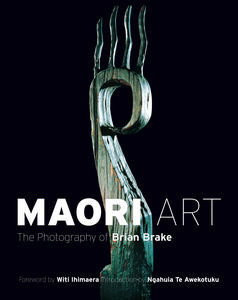 $49.99
NZD
Category: NZ - Art
To Maori, the governing principle of mauri brings to all objects the power and prescience of a living spirit. Objects that are hand-crafted from wood, stone, shell, bone or pounamu are imbued with life by their creators. Conveying the mauri of an object through photography requires an exceptional talent , one focused on distilling the essential energy of the original piece through shades of lighting, position and perspective. This is what Brian Brake achieved. The photos in this collection constitute the best of Brake's photographic journey into the world of the Maori. Drawn from work completed for an array of commissions, the images include both those that travelled the world and those rarely seen before. Iconic images of Uenuku and Pukaki take their place alongside representations of humble daily objects. Taken as a whole, they form a celebration of diversity and richness in artistic expression, encompassing carved houses and woven panels, sculpture and tools, ornaments and jewellery, ritual objects and weapons. Recognised as New Zealand's greatest photographer, Brake pursued his passion for the visual image across every continent, but his love for the country of his birth remained unshakeable. Featuring contributions from Witi Ihimaera and Ngahuia Te Awekotuku, Maori Art: The Photography of Brian Brake makes a statement not only of Maori art history but also the career of a man who sought perfection in photographic endeavour. ...Show more