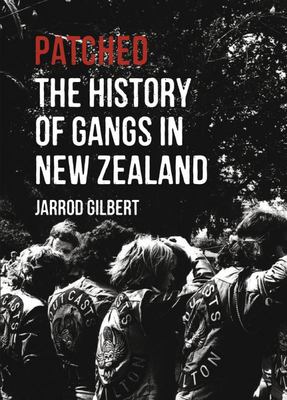 $52.00
NZD
Category: NZ - History | Reading Level: very good
From 'bikie' gangs to skinheads, the Mongrel Mob to Black Power, gangs have had a massive impact on our society. Based on intensive research within gangs, Patched is the first major history of gang life in New Zealand. Jarrod Gilbert traces the story from the early bodgies and widgies, the rise of Hell' s Angels and other bikie gangs, the growth of the Mongrel Mob and and Black Power in the 1970s and shifts towards organised crime over the past ten years. Throughout, Gilbert brings us the gang members, police and politicians in their own gritty and gripping words. Violent and sometimes horrifying, this book explores a tough but revealing facet of New Zealand life. ...Show more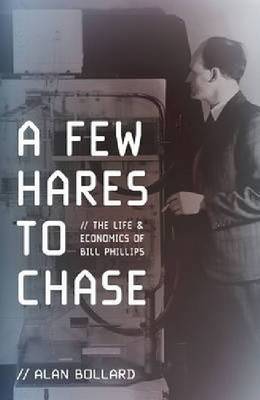 $39.99
NZD
Category: NZ - Biography | Reading Level: Very Good
How did an electrician from New Zealand with a few mediocre grades in sociology write the second most cited economics article in the world, build the MONIAC - a revolutionary computing machine - and quickly rise to become one of the world's leading economists? From a remote Dannevirke farm to wartime PO W camps to London's intellectual world, the Bill Phillips story is a true New Zealand tale of adventurous spirit and can-do energy. ...Show more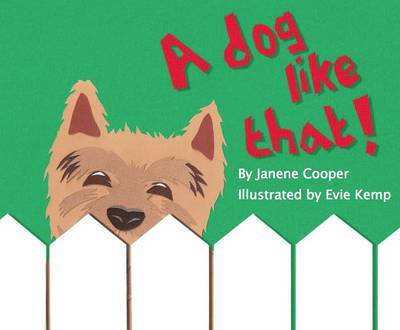 $29.99
NZD
Category: NZ - Childrens Picture Books | Series: That Dog!
Everybody tells her how dogs should be, but this girl knows better. This is a delightfully warm story about a little girl and her unruly, loveable best friend.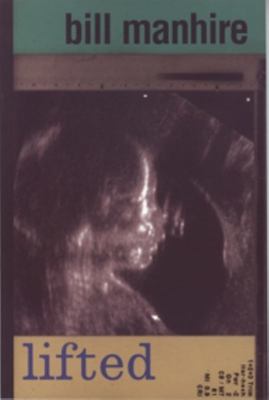 Lifted
by Bill Manhire
$28.00
NZD
Category: NZ - Poetry / Plays | Series: VUP Classics | Reading Level: very good
Description: The last lines of Bill Manhire's astonishing poem 'Kevin' lie at the heart of this book. These poems want urgently to know how the secular spirit can lift itself in the face of mortality and human violence. They are full of richness and courage and surprise, turning from grief to curiosity; then to beauty, humour, anger, gratitude, acceptance - and once again to curiosity. Review: "A poet in which a sly sense of humour is coupled with a respect for whatever truths a poem can wring out of experience." Billy Collins, U.S. Poet Laureate (2001 2003)"   Prizes: Winner of Montana New Zealand Book Awards: Poetry Category 2006. Author Biography: Bill Manhire is director of the International Institute of Modern Letters at Victoria University of Wellington and the author of 121 New Zealand Poems, Doubtful Sounds, and Under the Influence. ...Show more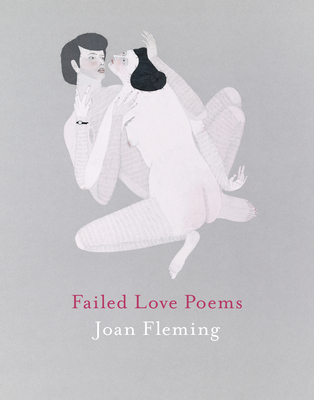 $25.00
NZD
Category: NZ - Poetry / Plays
This book of fiction and slant autobiography by Joan Fleming occupies the dizzying space between what can be told about love, and what cannot.
$19.99
NZD
Category: NZ - Childrens Picture Books
The little Kiwi is fast asleep in her burrow. A beam of moonlight shines right down into her burrow. She wakes, and realises it is time. Hurrying out into the night, she wakes each of her friends from their mid-winter slumber. 'Kia tere! Hurry!' she urges them.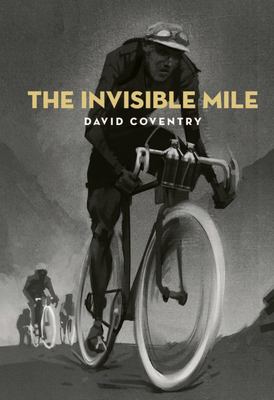 $29.99
NZD
Category: NZ - Fiction | Reading Level: Very Good
The 1928 Ravat-Wonder team from New Zealand and Australia were the first English-speaking team to ride the Tour de France. From June through July they faced one of toughest in the race's history: 5,476 kilometres of unsealed roads on heavy, fixed-wheel bikes. They rode in darkness through mountains with no light and brakes like glass. They weren't expected to finish, but stadiums filled with Frenchmen eager to call their names. The Invisible Mile is a powerful re-imagining of the tour from inside the peloton, where the test of endurance, for one young New Zealander, becomes a psychological journey into the chaos of the War a decade earlier. Riding on the alternating highs of cocaine and opium, victory and defeat, the rider's mind is increasingly fixed on his encounter with his family's past. As he nears the battlefields of the north and his last, invisible mile, the trauma of exertion and disputed guilt cast strange shadows on his story, and onlookers congregate about him waiting for revelation. ...Show more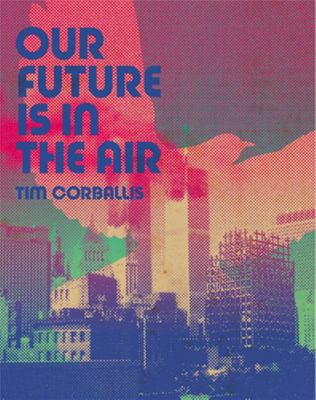 $30.00
NZD
Category: NZ - Fiction
In the larger sense, perhaps, they were trying to make a future. Somehow, all around, they felt vaguely that things were collapsing. All they could do in the midst of that was create something. It's 1975. A time of protest and upheaval is ending. A few years earlier, the world was in disarray. While pro testers filled the streets, the Soviets disseminated time machine images of 9/11. Plans for jet air travel were shelved and the Twin Towers were never built. When time travel was made illegal, it moved underground - into a world of time travel machines servicing a demimonde of addicts, spies, bankers and activists. And now? In the fragile peace that follows, a few people isolated at the bottom of the world are starting to make their own clandestine journeys into the future. Our Future is in the Air is a captivating work about the invisible forces that make us who we are: science, politics, power - and our hoped-for futures. ...Show more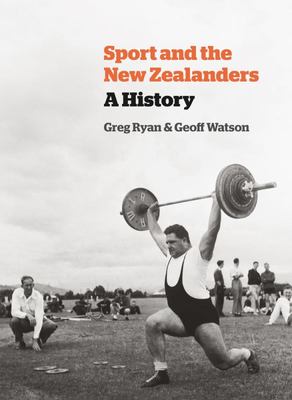 $65.00
NZD
Category: NZ - History | Reading Level: near fine
"`. . . those two mighty products of the land, the Canterbury lamb and the All Blacks, have made New Zealand what she is in spite of politicians¿ claims to the contrary¿, wrote Dick Brittenden in 1954. `For many in New Zealand, prowess at sport replaces the social graces; in the pubs, during the furious session between 5pm and closing time an hour later, the friend of a relative of a horse trainer is a veritable patriarch. No matador in Madrid, no tenor in Turin could be sure of such flattering attention.¿ As Brittenden suggested, sport has played a central part in the social and cultural history of Aotearoa New Zealand throughout its history. This book tells the story of sport in New Zealand for the first time, from the M?ori world to today¿s professional athletes. Through rugby and netball, bodybuilding and surf lifesaving, the book introduces readers to the history of the codes, the organisations and the players. It takes us into the stands and on to the sidelines to examine the meaning of sport to its participants, its followers, and to the communities to which they belonged. Why did rugby become much more important than soccer in New Zealand? What role have M?ori played in our sporting life? Do we really `punch above our weight¿ in international sport? Does sport still define our national identity? Viewing New Zealand sport as activity and as imagination, Sport and the New Zealanders is a major history of a central strand of New Zealand life." ...Show more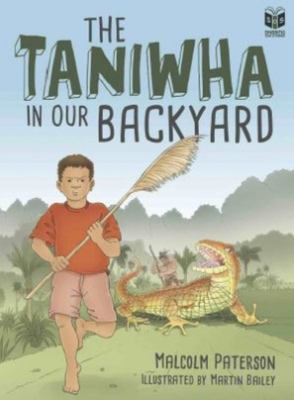 $22.00
NZD
Category: NZ - Childrens Picture Books | Series: Sharing Our Stories
Tui, his cousin Jennifer and their whanau go to the south Kaipara to visit their Uncle Rua and Auntie Mina. Exploring the area down to Muriwai, they learn about moa, kauri, Maui dolphins, kaitiakitanga (stewardship), geology and more. In the telling of their stories, a previously unknown taniwha (monste r) takes centre stage! Mixing English and Maori (with some Malay words thrown in), established and newer ethnic groups, this new work in the Sharing Our Stories series connects children with the amazing environments and history around them ...Show more
$39.99
NZD
Category: NZ - Poetry / Plays
The collected poems of New Zealand's best-loved poet in a handsome volume. "A poem is a ripple of words on water wind-huffed ..." This volume showcases the finest examples of Hone's poetry, from his early triumph in No Ordinary Sun (one of the most reprinted collections in New Zealand) right up to his f inal works published when he was in his 80s. Also included are a handful of previously unpublished poems as well as a number translated into Maori by Pat Hohepa, Selwyn Muru and Waihoroi Shortland. 'Tuwhare ...immortalises the people he meets, knows and loves, their comings and goings and passings; he records the small happenings of his days and the large occasions of his time; he describes the land and its creatures and seasons; he observes the effects of the years and puts into words his feelings: about love and loss, faith, spirituality, justice and injustice. He is a storyteller who draws from wherever he is and whoever he is with, absorbing and reflecting texture, colour, nuance, shades of light and dark. Like Maui, he enjoys a good joke, and the joy and comedy of life are ever present.' - Janet Hunt, Tuwhare: a biography 'The last Maori Modernist ...he bestrides two worlds: his work bends and shapes the English language with impressive virtuosity, while at the same time being rich in the lexicon of Maoritanga . ..Tuwhare is a dancing heavyweight, able to deliver a verbal knockout with a flourish.' - David Eggleton, New Zealand Listener ...Show more