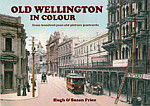 $34.00
NZD
Category: NZ - Pictorial
Old picture-postcards of Wellington strike a soft spot because many of the views are recognisable despite the hundred-year gap, offering a glimpse of a half-familiar past. The charm and distinctive look of these pictures comes from their delicate colouring. They started life as black and white prints an d were transformed by skilled European printers. ...Show more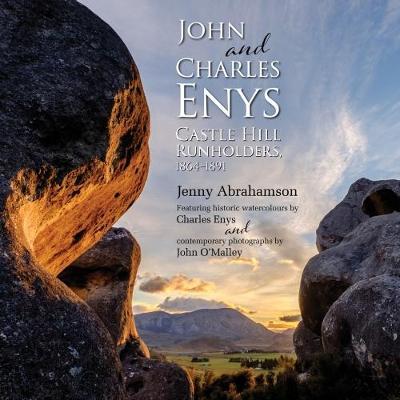 $50.00
NZD
Category: NZ - Pictorial
John and Charles Enys: Castle Hill Runholders (1864-1891) records the story of two Cornish brothers who ran the Castle Hill sheep run for more than 25 years in the late 19th century. Extracts from letters by both brothers and paintings by Charles that they sent to their family at Enys in Cornwell give a fascinating insight into a lost way of life. This book records the story of these neglected pioneers who painted and wrote about their adventures. The paintings by Charles Enys now mainly in the National Library of Australia are matched by photographs taken John O'Malley of today's Castle Hill. Historic photographs complement the paintings (some of which Charles painted using photographs). Other John O'Malley photographs feature the stunning scenery of Castle Hill. Pioneer sheep farmers, John and Charles Enys, enjoyed an adventurous life. While at times busy mustering and shearing they also hunted, fished, rode, went boating. As well they explored the hills and valleys collecting interesting specimens of rocks, fossils, moa bones, plants and insects. This book tells of the importance of John Enys in the early Canterbury settlement. He served on many committees, including the Selwyn County Council and the Canterbury Provincial Council. He shared an interest in nature with Julius von Haast, and was involved in founding of Canterbury Museum and the public library. He was a great collector of species and wrote academic papers about them. Charles sketched images of the views around their home and neighbouring homesteads, such as Craigieburn, Grasmere, Cora Lynn and Mt White. His paintings included landscape features such as waterfalls, mountains, rivers, lakes and the limestone rocks characteristic of Castle Hill. Unpublished letters from Enys and Porter family members add to the story. ...Show more
$15.00
NZD
Category: NZ - Fiction | Series: Popular Penguins Ser. | Reading Level: very good
Heart of Darknessby Joseph ConradIn Conrad's haunting tale, Marlow, a seaman and wanderer, recounts his physical and psychological journey in search of the enigmatic Kurtz. Travelling to the heart of the African continent, he discovers how Kurtz has gained his position of power and influence over the lo cal people. Marlow's struggle to fathom his experience involves him in a radical questioning of not only his own nature and values but the nature and values of his society. ...Show more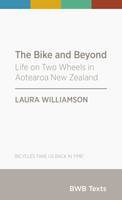 $14.99
NZD
Category: NZ - Biography | Series: BWB Texts | Reading Level: very good
'The bicycle is a time machine, a link to the past. But sometimes the bicycle also feels like a link to the future - not the future we once imagined, the one with flying cars and replicators, but more like the one the Victorians might have pictured: streets crowded with bikes, strange ones of all kinds. 'The bicycle - cheap, healthy and little-changed in more than a century - is, for Laura Williamson, more than just about sport or transport. Riding a bike brings moments of joy, liberation, revolution and change. From cycling suffragists to the Christchurch rebuild, life on two wheels spins us out beyond well-trod paths to a fresh and fast-moving take on New Zealand. ...Show more

$19.00
NZD
Category: NZ - Childrens Picture Books | Reading Level: good
Grandma wakes up one Monday morning and decides she doesn't want to be a boring old Grandma any more. So she throws her knitting out the window and embarks on a week of fun-filled adventures, including bungy jumping, hang-gliding, parachuting, and eventually taking a rocket to the moon.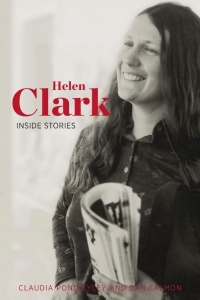 $39.99
NZD
Category: NZ - Biography | Reading Level: Very Good
New Zealand's first elected woman prime minister; nine years in power through the foreshore and seabed, Afghanistan and Iraq, Corngate and Paintergate; head of the UN Development Program and ranked among the most powerful women in the world. Helen Clark's public life is well known. But what about the in side stories? During 2012-2013, documentary-makers Claudia Pond Eyley and Dan Salmon interviewed a host of participants about the life of Helen Clark: from her father George Clark to friend Cath Tizard, Richard Prebble to Jim Anderton, Winston Peters to Don Brash, Jacinda Ardern to John Key, Helen Clark and her contemporaries bring to life the tumultuous life and times of one of our most important political leaders. Through the words of the players themselves, sometimes raw, sometimes angry, we find ourselves taken inside the major political developments of the last fifty years. This is a frank, revealing account of Helen Clark and her world. ...Show more
$19.99
NZD
Category: NZ - Childrens Picture Books
The little Kiwi is fast asleep in her burrow. A beam of moonlight shines right down into her burrow. She wakes, and realises it is time. Hurrying out into the night, she wakes each of her friends from their mid-winter slumber. 'Kia tere! Hurry!' she urges them.
$19.99
NZD
Category: NZ - Childrens Picture Books
A rhyming picture book about the Tui, a New Zealand native bird. "Louie the Tui wanted to sing - but he couldn't quite start. With a little help from a friend, who loved music and feeding the birds, Louie discovered tht if you try hard enough you can do anything! New Zealand author and illustrator, prin ted in New Zealand. Included is a printed music score. ...Show more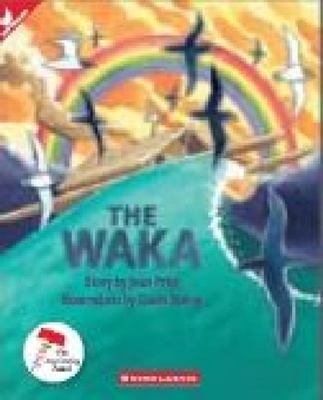 $22.00
NZD
Category: NZ - Childrens Picture Books
Based on the traditional counting rhyme of the animals boarding Noah's ark, this version offers a New Zealand perspective, with some of the native animals of Aotearoa being called aboard the waka, a large Maori canoe.
$17.00
NZD
Category: NZ - Childrens Picture Books | Series: Hairy Maclary and Friends
Hairy Maclary heard a strange sound, a yowling, a wailing that echoed around . . . What could be causing the caterwauling cacophony that brings Hairy Maclary and his friends running?' A child's best introduction to books' - The Timeswww.hairymaclary.com
$60.00
NZD
Category: NZ - Biography
A biography of Te Rauparaha by his son Tamihana, published for the first time in a bilingual Māori/English edition. Kaore kau he kaumatua hei rite ma Te Rauparaha te mahio ki te whawhai, me te toa hoki, me te tino tangata ki te atawhai tangata. There has never been a man equal to Te Rauparaha in terms of knowledge of warfare and prowess in battle, and in being so dedicated to looking after people.-Tamihana Te Rauparaha Te Rauparaha is most well known today as the composer of the haka 'Ka Mate', made famous the world over by the All Blacks. A major figure in nineteenth-century history, Te Rauparaha was responsible for rearranging the tribal landscape of a large part of the country after leading his tribe Ngati Toa to migrate to Kapiti Island. He is venerated by his own descendants but reviled with equal passion by the descendants of those tribes who were on the receiving end of his military campaigns in the musket-war era. He Pukapuka Tataku i nga Mahi a Te Rauparaha Nui is a 50,000-word account in te reo Maori of Te Rauparaha's life, written by his son Tamihana Te Rauparaha between 1866 and 1869. A pioneering work of Maori (and, indeed, indigenous) biography, Tamihana's narrative weaves together the oral accounts of his father and other kaumatua to produce an extraordinary record of Te Rauparaha and his rapidly changing world. Edited and translated by Ross Calman, a descendant of Te Rauparaha, He Pukapuka Tataku i nga Mahi a Te Rauparaha Nui makes available for the first time this major work of Maori literature in a parallel Maori/English edition. ...Show more
$15.00
NZD
Category: NZ - Childrens Picture Books
Following on from the acclaimed Whose Beak is This? and Whose Feet are These?, author Gillian Candler and illustrator Fraser Williamson turn to looking at homes. Whose Home is This? includes native birds and sea creatures, such as the yellow-eyed penguin, octopus and crabs. While having fun guessing wh ich native animal lives in the different homes or habitats pictured, young children will learn how animals have different strategies for keeping themselves (and their young) safe. Being encouraged to look closely at the pictures teaches observation skills and children will start to learn more about what makes each animal unique. ...Show more