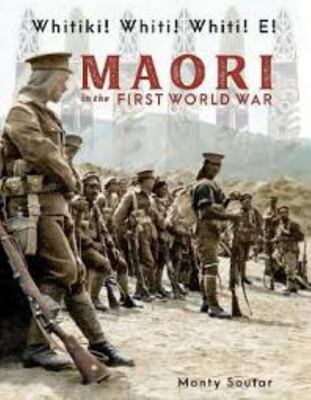 $70.00
NZD
Category: Military
This major publication about Maori participation in the First World War is written by NZ's leading Maori military historian Dr Monty Soutar, author of the award-winning Nga Tama Toa C Company, Maori Battalion. A fascinating look at the Pioneer Battalion (the Battalion created for Maori to serve) that wi ll shed light on the reasons why some men signed on to serve, and others staunchly resisted the call to join the imperial conflict. As with Dr Soutar's first book, it combines the story of the war and the role of Maori in it, with the words and thoughts of the men themselves, as well as those back home. Over 300 images, many from family collections and not published before. ...Show more
$23.00
NZD
Category: NZ - Childrens Picture Books
In this story about being true to oneself, a boy searches for the secret to doing the perfect bomb into the water. With training from Nan, an expert and former champion, and by listening to his own voice, he finds his unique style and pulls off a wonderful, acrobatic, truly awe-inspiring bomb.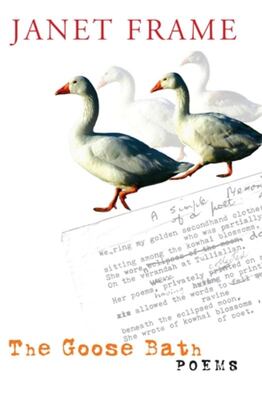 $39.99
NZD
Category: NZ - Poetry / Plays | Reading Level: very good
'The sweet daily bread of language. Smell it rising in its given warmth taste it through the stink of tears and yesterdays and eat it anywhere with any angel in sight.' Janet Frame used to keep geese, using the base of an old garden fountain as their bath. In later years the geese went but the bath was brought indoors as a receptacle into which Janet piled her poems and jottings as she reworked and developed them. Over time the goose bath overflowed with paper, including hundreds of unpublished poems. By the time Janet died she had named her hoped-for but elusive new selection "The Goose Bath". From this treasure trove, Pamela Gordon, Denis Harold and Bill Manhire have selected over a hundred poems that illustrate the shape of her life: her childhood and the subsequent difficult years in mental hospitals; her travels around the world; her life as a writer and return to New Zealand; and growing older and facing illness and death. The poems reveal her love for words, for cats, for the changing seasons, the arts and for this country. There are love poems, meditations on mortality, flashes of humour and startling imagery. And always she celebrates the power of the human imagination. This selection is beautiful and thought-provoking, a lasting legacy from one of this country's most acclaimed writers. ...Show more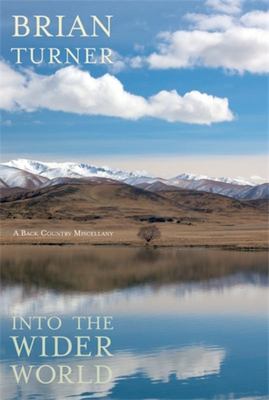 $50.00
NZD
Category: NZ - Poetry / Plays | Reading Level: Very Good
Brian Turner is one of this country's best known and best-loved poets and also one of its most determined conservationists. In this beautifully illustrated anthology he brings together both old and new essays, columns, articles and poetry that concentrate on the wild places and outdoor pursuits he loves and of which he is such an unabashed, articulate and passionate champion. ...Show more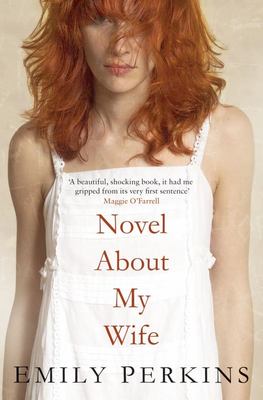 $24.99
NZD
Category: NZ - Fiction | Reading Level: good
Tom Stone is madly in love with his wife Ann. Pushing forty and expecting their first child, they buy a semi-derelict house in Hackney. Despite their spiralling money troubles, they believe this is their settled future. But Ann becomes convinced she's being shadowed by a homeless man whose presence seem s like a terrible omen. As their child grows, Ann's behaviour becomes increasingly erratic, feverish and disturbed. On the verge of losing everything, Tom makes a decision that he hopes will save their lives. Novel About My Wife is a taut, sensuous and chilling portrait of a marriage beset by paranoia and obsession. ...Show more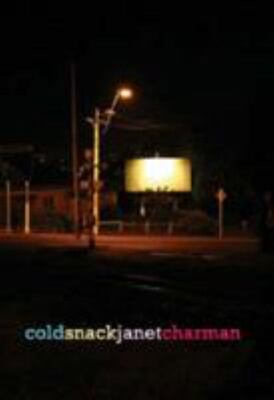 $25.00
NZD
Category: NZ - Poetry / Plays | Reading Level: Near Fine
Winner of the Montana 2008 Poetry Award. This immensely readable collection is among the most accessible well loved poet Janet Charman has written. Her poems always emerge out of ordinary daily experience, the life with which her readers are only too familiar. By illuminating this world she broadens per ceptions and understandings without romance or melodrama. The stunning first part of Cold Snack explores the pains and pleasures (mostly the pains) of becoming a schoolteacher in midlife; the second, a single long sequence, 'Televisioner', recalls a period spent as receptionist for a television broadcaster. First published April 2007. ...Show more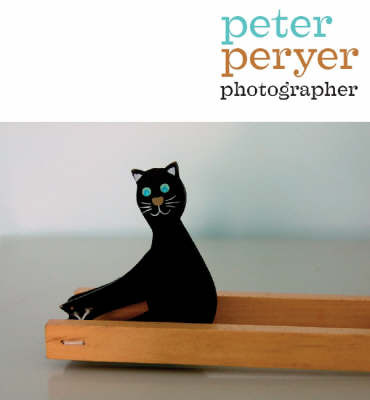 $59.99
NZD
Category: NZ - Art | Reading Level: very good
Peter Peryer is one of New Zealand's leading contemporary photographers. Peryer is also an innovative photographer, constantly refining his photographic practice, notably with his embrace of digital photography from 1998 and increasing interest in colour. Peter Peryer: Photographer includes a section of eighty photographs, the largest body of Peryer's work yet assembled, personally selected by the photographer. A wide-ranging introduction to Peryer's work, by Peter Simpson, and an illustrated autobiographical essay by Peryer himself are also included. Interested in doubles, pattern and repetition, problems of scale, the surreal and the grotesque, Peryer's work most often focuses on the 'thingness' of his subjects and objects. Here are whitebait, shells, two goats, a Meccano bus, a 'sand shark', planes and a windsock, as well as a Moeraki boulder, the trig on Rangitoto and the Alexandra clock. Rich in lovingly examined bits and pieces, and prompting a viewer always to think harder about their significance, this book is a quirky and intimate guide to Peryerland. ...Show more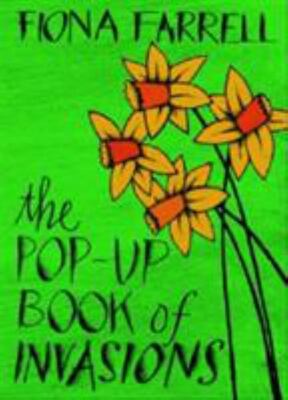 $28.00
NZD
Category: NZ - Poetry / Plays | Reading Level: near fine
A collection of poems which draw on the landscape, history and mythology of Ireland, sharing a sense of discovery. This title also makes connections with home, New Zealand, childhood.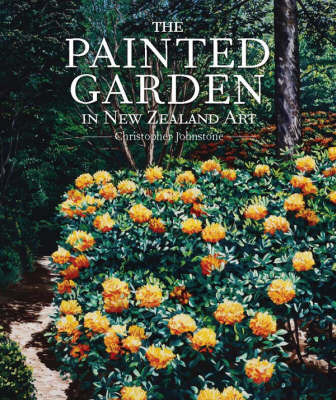 $75.00
NZD
Category: NZ - Art | Reading Level: near fine
From James Busby on, European settlers made gardens from the moment they set foot on New Zealand soil, and of course Maori had extensive cultivations of kumara around their kainga. Many settler gardens were matters of survival - kitchen gardens on which families were reliant - but as individual circumst ances allowed and prosperity spread, many gardens became increasingly ambitious and extensive. It is hardly surprising that artists were drawn to depicting them, as they have from the 1820s right through to the present day. This collection of 100 delightful works, selected by Christopher Johnstone, author of the highly successful LANDSCAPE PAINTINGS OF NEW ZEALAND: A JOURNEY FROM NORTH TO SOUTH, tells the story of our gardening history as it intersected with our cultural and artistic development. Beautifully packaged and carefully researched, it is a treasure trove of magnificent images, many of gardens now lost to the passage of time. ...Show more
$50.00
NZD
Category: NZ - Biography
This monumental work of scholarship is the first full biography of one of the key actors in the drama of 19 th-century New Zealand land dealing. It fills a gaping hole in NZ historiography, and will be an enormously valuable resource for future writers and researchers. Donald McLean was born in Tyree in the Scottish Hebrides in 1820 and came to New Zealand in 1840. His first government appointment was to the 'Protectorate of Aborigines' in 1843, and he was to have a major public role until his death in 1877, as Land Purchase Commissioner, Native Minister, and major landowner in his own right. McLean was highly respected by Maori for his knowledge of Te Reo and respect for rank and protocol, and was closely involved in land dealings in the Taranaki and elsewhere that still have repercussions today. Highly regarded by politicians and settlers for his ability to get things done, he was also denounced after his death for having failed to open up the King Country to settlement. ...Show more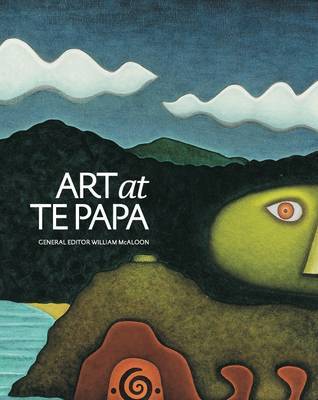 $110.00
NZD
Category: NZ - Art
Art at Te Papa reveals and illuminates New Zealand's vast national art collection. Reproductions of more than 400 individual artworks, personally selected by curators, are accompanied by brief essays giving expert and engaging commentary on each work. This book spans the entire collection, from the crea m of its early European prints holdings to its most exciting contemporary acquisitions. Here are international artworks by Rembrandt van Rijn, Albrechet Durer, Marcel Duchamp, Barbara Hepworth, Natalie Gontchorova and Robert Mapplethorpe, alongside masterpieces from some of New Zealand's most significant and best-loved artists - Charles Goldie, Rita Angus, Ralph Hotere, Colin McCahon, Frances Hodgkins, Bill Hammond, Shane Cotton and Yvonne Todd - as well as little-known artworks that will surprise and inform readers. From the iconic to the unknown, from printmaking to post-object art, the history of the national art collection is part of the story of Aotearoa New Zealand itself - its landscapes, its people and its developing national identity. The first to tell that story, Art at Te Papa is a significant resource and a genuine treasure for all New Zealanders and lovers of art. ...Show more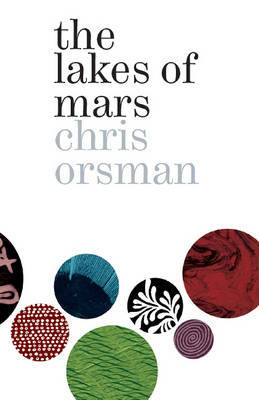 $27.00
NZD
Category: NZ - Poetry / Plays
The Lakes of Mars is a stunning new collection of poems by Chris Orsman that follow on from his most recent book, South: An Antarctic Journey, a sequence about Captain Scott's final expedition to Antarctica. These new poems are a characteristic mix of thoughtful reflection and precise imagery of landsca pe and object. ...Show more