Scenic Playground
by Peter Alsop; Dave Bamford; Lee Davidson
$80.00
NZD
Category: NZ - History | Reading Level: very good
This lavish book explores the story behind the promotion of New Zealand's mountains through posters, advertisements, hand-coloured photos and more. It explains how the country built its reputation as an alpine playground and, alongside, how mountains became central to belonging in Aotearoa.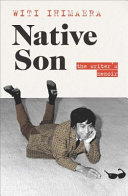 $40.00
NZD
Category: NZ - Biography | Reading Level: very good
This is the second memoir of a remarkable Maori writer and of the living myths that inspired him at the beginning of his career. Look at him, the young man on the cover. The year is 1972, he is 28, his first book is about to be published, and he has every reason to kick up his heels. But behind that joy ful smile, and the image of a writer footing it in the Pakeha world, there is another narrative, one that Witi has not told before. The story of a native son, struggling to find a place, a voice and an identity, and to put a secret past to rest. This sequel to the award-winning memoir Maori Boy picks up where it stopped, following Witi through his triumphs and failures at school and university, to experimenting sexually, searching for love and purpose and to becoming our first Maori novelist. It continues in the same vein described by a reviewer of the first volume- 'a rich, powerful, multi-layered and totally unique story . . . something every New Zealander should read'. ...Show more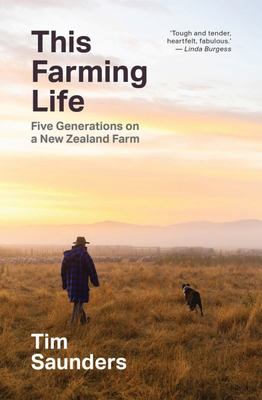 $37.00
NZD
Category: NZ - Biography
Farmer Tim Saunders manages to incorporate some writing into his days, and here he describes his life through the seasons: Summer, shearing, slaughter, crop harvest, conservation; Autumn, floods, trading stock, drenching, dagging; Winter, maize harvest, lambing; and Spring, docking, pet sheep, weaning. It's a tough life and through his powerful, poignant writing Tim tells of his connection to the land, why he loves farming, how he's also conflicted by it and what it is that keeps him tethered to that place. ...Show more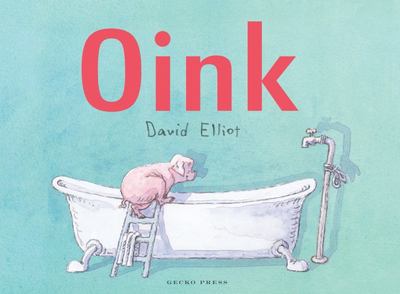 Oink
by David Elliot
$25.00
NZD
Category: NZ - Childrens Picture Books
A comical story about a very busy bath, from one of New Zealand's master author/illustrators. Pig is having a lovely bath. In come Sheep, Cow, Horse.... They are very noisy! What can Pig do to make them go away? Pig must think of something smart and quick. Oink!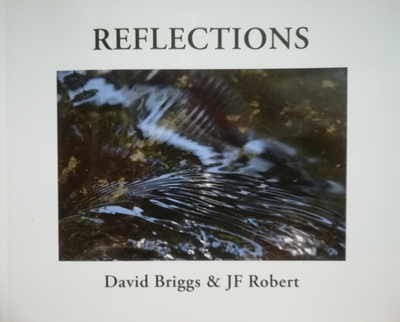 Reflections
by Dave Briggs, JF Robert
$25.00
NZD
Category: NZ - Poetry / Plays
Rooted in the landscape, Dave's poems aim to tease you with the ambiguities of life, and make you think again. Through the medium of water, untouched, true, JF's pictures take you to the borderland between reality and abstraction, and invite you to look deeper for understanding. In pictures and words, t he book is a gentle reflection on nature and art and life. ...Show more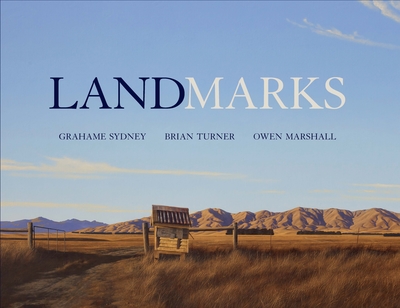 Landmarks
by Owen Marshall; Grahame Sydney; Brian Turner
$75.00
NZD
Category: NZ - Art | Reading Level: near fine
A handsome, landmark book celebrating the work of three of our literary and artistic heavyweights. The complementary work of artist Grahame Sydney, fiction writer Owen Marshall and poet Brian Turner was first brought together in the hugely successful Timeless Land in 1995. Its pages showed their shared, deep connection to Central Otago, to its vast skies, its wide plains punctuated by jagged ranges, its unique colours and its dwarfing effect on the people who pass through it. Twenty-five years later, this lavish new volume from these three long-time friends showcases a rich selection of their subsequent work, including recently written, previously unpublished pieces. Through their own marks about the land and its people, be it in ink or paint, they offer a love song to the South Island, in particular Central Otago. ...Show more
$25.00
NZD
Category: NZ - Children - 5 to 8
Bjorn lives in a cave. The walls are soft, the ground is comfortable, and just in front there is new grass and a rough tree, perfect for back-scratching. A Bear Named Bjorn takes us into the forest with Bjorn the bear and his friends. One day the animals have their eye exams and try on the humans' lost glasses. Another, they just sit, watching the leaves and playing cards on a tree stump. And on party night the animals borrow clothes hanging on the camping ground line--and return everything carefully in the morning, only a little bit used. Bjorn's thoughtful bear logic and small eccentricities are the heart of these mischievous chapters that are by turns contemplative and comical, odes to both nature and "human" nature. Winner of the coveted Pepite des Petits prize 2016,  the Montreuil Book Fair 'Small Ones' prize 2016 and a White Raven selection 2017. ...Show more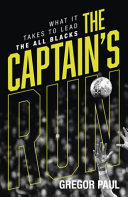 $40.00
NZD
Category: Sport | Reading Level: near fine
How the captains of the last 50 years have gone about leading the world's most successful rugby team. The job of All Blacks captain comes with a scrutiny that puts it alongside the prime minister in terms of profile and public expectation. It takes a strong, confident and assured personality to captain a team where failure is never tolerated. The Captain's Run is a behind the scenes journey into the world of All Blacks captaincy. It reveals how the great captains dealt with the pressure of the toughest job in world rugby, how they coped with failure, and what they would have done differently, if given their time again. ...Show more