$38.00
NZD
Category: NZ - Biography
Due April 2021 Two Shakes of a Lamb's Tail is the funny, illuminating diary of a year in the life of a New Zealand farm vet. With a husband and two children, 1200 sheep and 400 cattle, farm dogs and pet lambs, pigs bent on excavation and a goat bent on escape, country life is never dull. From calving cows to constipated dogs, weddings to weaning lambs, daffodils to ducklings to droughts, each season brings new challenges and delights. Sometimes it's exhausting but it's almost always a lot of fun - anyway, it's all part and parcel of the life of a Kiwi mother, farmer's wife and vet. ...Show more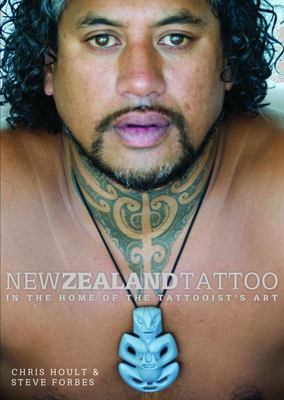 $75.00
NZD
Category: NZ - Art
We have tattooing in the blood in New Zealand, and styles worn with pride here in Aotearoa are appreciated worldwide by admirers of beautiful design. And in the early 2010s, tattooing is going through a renaissance. Chris Hoult immersed himself in the Kiwi tattoo scene from 2011 and 2012, and brought wr iter-musician Steve Forbes along for the ride.What they record in New Zealand Tattoo is the view from the studios of New Zealand now, with profiles of leading tattoists including Merv O'Connor, Gordon Hatfield, Monique Mataga, Jason Parkinson and Te Rangitu Netana. Combining stunning photography and snappy text, New Zealand Tattoo is a contemporary celebration of tattooing here in its three rich traditions: Ta Moko (Maori tattoo), Tatau (Pacific Islands tattoo) and Tattoo (European and Asian forms). ...Show more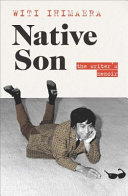 $40.00
NZD
Category: NZ - Biography | Reading Level: very good
This is the second memoir of a remarkable Maori writer and of the living myths that inspired him at the beginning of his career. Look at him, the young man on the cover. The year is 1972, he is 28, his first book is about to be published, and he has every reason to kick up his heels. But behind that joy ful smile, and the image of a writer footing it in the Pakeha world, there is another narrative, one that Witi has not told before. The story of a native son, struggling to find a place, a voice and an identity, and to put a secret past to rest. This sequel to the award-winning memoir Maori Boy picks up where it stopped, following Witi through his triumphs and failures at school and university, to experimenting sexually, searching for love and purpose and to becoming our first Maori novelist. It continues in the same vein described by a reviewer of the first volume- 'a rich, powerful, multi-layered and totally unique story . . . something every New Zealander should read'. ...Show more

Scenic Playground
by Peter Alsop; Dave Bamford; Lee Davidson
$80.00
NZD
Category: NZ - History | Reading Level: very good
This lavish book explores the story behind the promotion of New Zealand's mountains through posters, advertisements, hand-coloured photos and more. It explains how the country built its reputation as an alpine playground and, alongside, how mountains became central to belonging in Aotearoa.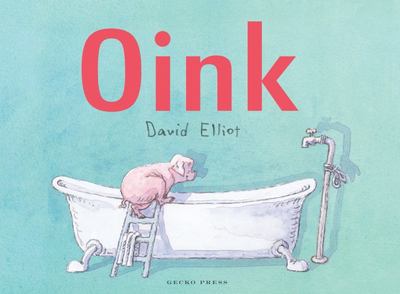 Oink
by David Elliot
$25.00
NZD
Category: NZ - Childrens Picture Books
A comical story about a very busy bath, from one of New Zealand's master author/illustrators. Pig is having a lovely bath. In come Sheep, Cow, Horse.... They are very noisy! What can Pig do to make them go away? Pig must think of something smart and quick. Oink!
$40.00
NZD
Category: NZ - Biography | Reading Level: near fine
An extraordinary memoir about family, love, belief, redemption and the power of forgiveness. Everything has a reason. Everything has a purpose. Stan Walker is one of the finest singers to emerge from Australia and New Zealand Aotearoa in a generation. When Stan won Australian Idol in 2009, he was thrown head-first into the deep end of the music industry. What followed were some of the highest highs, and the lowest of lows. Few knew about the darkness in Stan's past - the violent upbringing, the sexual abuse and the struggle to be more than just a survivor. Stan Walker: My Story is a personal reflection on life growing up in a family where love and violence were horribly entwined. It's a story about forgiveness and a journey to redemption. It's a tale of a young Maori boy from Tauranga finding his place on the world stage while never forgetting who he is and where he came from. Stan's is a story of survival against impossible odds. Abuse and addiction, poverty and excess, cancer and discrimination - Stan tells it all with startling honesty and insight, and with a wonderful sense of warmth and hope. It's an important and un-putdownable read. ...Show more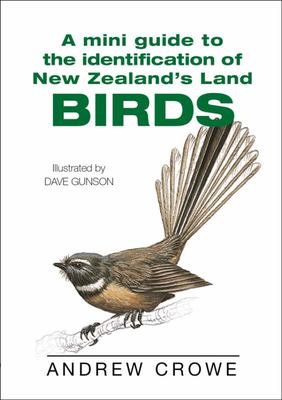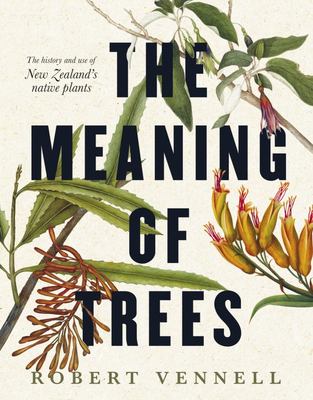 $55.00
NZD
Category: NZ - Natural History
A guide and gift book in equal measure, this treasure of a book pays homage to New Zealand's native plant species. The Meaning of Trees tells the story of plants and people in Aotearoa New Zealand. Beautifully illustrated with botanical drawings, paintings and photographs, it shows us how a globally uni que flora has been used for food, medicine, shelter, spirituality and science. From Jurassic giants to botanical oddballs - these are our wonderful native and endemic plants, in an exquisite hardback edition. ...Show more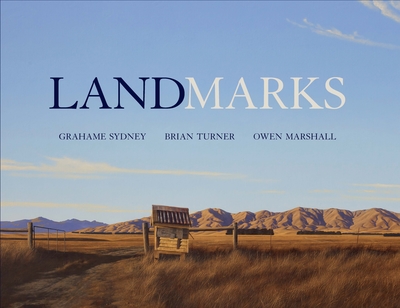 Landmarks
by Owen Marshall; Grahame Sydney; Brian Turner
$75.00
NZD
Category: NZ - Art | Reading Level: near fine
A handsome, landmark book celebrating the work of three of our literary and artistic heavyweights. The complementary work of artist Grahame Sydney, fiction writer Owen Marshall and poet Brian Turner was first brought together in the hugely successful Timeless Land in 1995. Its pages showed their shared, deep connection to Central Otago, to its vast skies, its wide plains punctuated by jagged ranges, its unique colours and its dwarfing effect on the people who pass through it. Twenty-five years later, this lavish new volume from these three long-time friends showcases a rich selection of their subsequent work, including recently written, previously unpublished pieces. Through their own marks about the land and its people, be it in ink or paint, they offer a love song to the South Island, in particular Central Otago. ...Show more
$35.00
NZD
Category: NZ - Biography
Twelve extraordinary tales of disappearance: a collection of true crime writing by New Zealand's award-winning master of non-fiction. Former journalist Murray Mason, found dead in the Auckland Domain; the mysterious death of Socksay Chansy, found dead in a graveyard by the sea; the tragic disappearance of backpacker Grace Millane, victim of public enemy #1; the enduring mystery of the Lundy family murders... These are stories about how some New Zealanders go missing - the wrong person in the wrong place at the wrong time. ...Show more
$20.00
NZD
Category: NZ - Childrens Picture Books
One night on Nadia Lim's Central Otago farm a little chick hatches out of its egg ..."My, oh my, you're MARVELLOUS!" Mama whispers happily. "Welcome Marvellous Marvin, to our little family." This adorable picture book, inspired by a true story, includes family photos, egg-citing farm and food facts and a collectable Nadia Lim fluffy pancakes recipe. ...Show more