Scenic Playground
by Peter Alsop; Dave Bamford; Lee Davidson
$80.00
NZD
Category: NZ - History | Reading Level: very good
This lavish book explores the story behind the promotion of New Zealand's mountains through posters, advertisements, hand-coloured photos and more. It explains how the country built its reputation as an alpine playground and, alongside, how mountains became central to belonging in Aotearoa.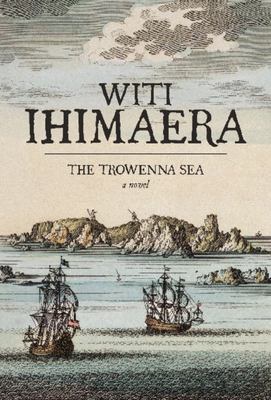 $55.00
NZD
Category: NZ - Fiction | Reading Level: very good
Hohepa Te Umuroa is with Te Rauparaha at the Wairau killings in the 1840s, and at Boulcotts Farm in the Hutt Valley when white settlers lose their lives. Convicted of insurrection, he and four companions are transported to the convict town of Hobart to serve their sentences. Ismay Glossop and her doctor husband Gower McKissock have also come to Tasmania, via Nelson, New Zealand. On Maria's Island near Hobart, their lives intersect with the five Maori, with unexpected consequences. Witi Ihimaera returns from rewriting his early books with this brand-new novel, a compelling historical drama that places one of New Zealand's master storytellers at the height of his powers. First published November 2009. ...Show more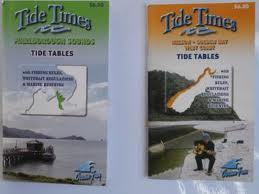 $8.50
NZD
Category: NZ - Reference
Handy for the tackle box, glove box or kitchen Handy pocket size Includes MAF Fishing Rules, DOC Whitebait Regs & Marine Reserves. Includes Best Fishing Times - when moon is overhead / underfoot Includes tide times, moon phases sun / moon rise and set times Super good value for money - priced from $ 5.95 Covers 13 months, Sept 2005 to Sept 2006 ...Show more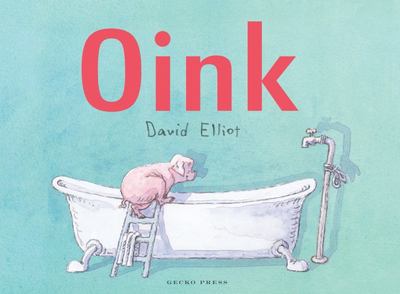 Oink
by David Elliot
$25.00
NZD
Category: NZ - Childrens Picture Books
A comical story about a very busy bath, from one of New Zealand's master author/illustrators. Pig is having a lovely bath. In come Sheep, Cow, Horse.... They are very noisy! What can Pig do to make them go away? Pig must think of something smart and quick. Oink!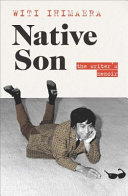 $40.00
NZD
Category: NZ - Biography | Reading Level: very good
This is the second memoir of a remarkable Maori writer and of the living myths that inspired him at the beginning of his career. Look at him, the young man on the cover. The year is 1972, he is 28, his first book is about to be published, and he has every reason to kick up his heels. But behind that joy ful smile, and the image of a writer footing it in the Pakeha world, there is another narrative, one that Witi has not told before. The story of a native son, struggling to find a place, a voice and an identity, and to put a secret past to rest. This sequel to the award-winning memoir Maori Boy picks up where it stopped, following Witi through his triumphs and failures at school and university, to experimenting sexually, searching for love and purpose and to becoming our first Maori novelist. It continues in the same vein described by a reviewer of the first volume- 'a rich, powerful, multi-layered and totally unique story . . . something every New Zealander should read'. ...Show more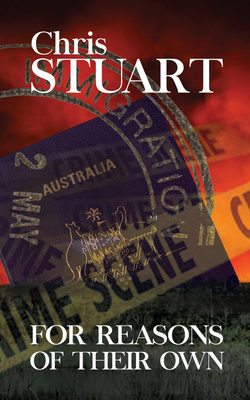 $35.00
NZD
Category: NZ - Fiction
Robbie Gray, a lesbian Detective Inspector living in fire ravaged Melbourne and falling foul of Police bureaucracy, gets called to a dead body lying in a wetland swamp alongside a rural train line. Under resourced, with no ID on the dead man and no missing reports she fails to make headway and the Feder al Police take over the investigation focusing on a terrorism angle. Convinced they are misinterpreting the evidence, she starts to do her own investigation. These two outsiders review the evidence and in the process discover an entirely different motive which involves international borders, humanitarian aid and political manipulation, all of which leads them to challenge their understanding of power and powerlessness and their interpretation of a murderer. ...Show more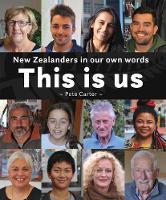 $40.00
NZD
Category: NZ - Biography
This is Us is a collection of over 200 brief interviews with New Zealanders, spanning the length and breadth of the country; from Cape Reinga to Stewart Island. It was written in response to the Christchurch terrorist attack but is not about it; it is instead a representation of the New Zealand people i n their own words. A celebration of the diverse, open, and inclusive communities that exist across New Zealand, This is Us inspires hope by showing the kindness and spirit of everyday people. Each interview provides a snapshot of the subject's life, accompanied by a photographic portrait. The joy interviewees felt in telling their stories shines from the page. Each of the interviewees has a unique story to tell, and to have them collected in one place creates an engaging and insightful reading experience that will delight anyone interested in finding out more about Kiwi society and culture. Carter spoke with characters from a variety of professions, age groups and cultural backgrounds. From a New Zealander with a long line of Kiwi ancestors, to a person with a Maori name but Italian and Brazilian parents, this collection reflects the ethnic diversity and cultural riches of New Zealand. This is Us is a tribute to the Kiwi spirit. ...Show more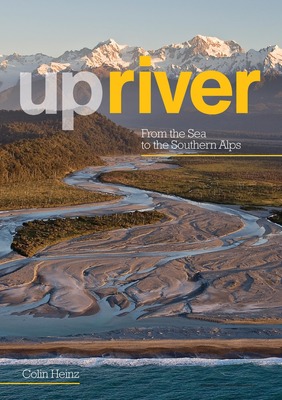 Upriver
by Colin Heinz
$50.00
NZD
Category: NZ - Guidebooks
Upriver will appeal to everyone who loves New Zealand's South Island/Te Waipounamu and wants to find out more about the formation of its diverse landscapes and the story of human settlement since the very first landings about eight centuries ago. It will also provide all the information needed by those wishing to retrace the author's footsteps, either in the easily accessible regions of the west or east coasts, or in the more challenging mountainous regions of the South Island/Te Waipounamu. An absorbing blend of trip descriptions laced with background notes about the meaning and significance of places that were encountered, it tells the story of the author's journeys to the principal sources of each of the 24 rivers that flow down to the sea from the Main Divide of the Southern Alps. Each of the 24 chapters in this book paints a full-length portrait of the water catchment areas of the 24 rivers that flow all the way down to the sea from the Main Divide of the Southern Alps/Kā Tiritiri o te Moana, including its highest peaks and lowest Main Divide passes. Those portraits fit together like the pieces of a jigsaw puzzle to form a comprehensive picture of this unique island. Safe backcountry trips require detailed knowledge of the terrain, situational awareness, teamwork, and contingency plans. The backcountry trips that are described in this book were spread over five decades, mainly in late summer-early autumn when weather conditions are usually more favourable. Only experienced, well-equipped parties should undertake them when they go further than river lowlands. ...Show more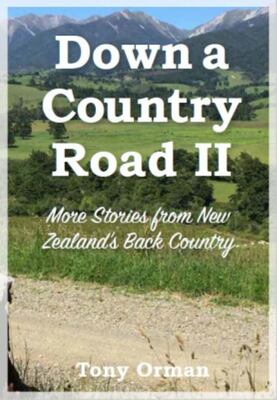 $35.00
NZD
Category: NZ - Biography | Reading Level: very good
'Down a Country Road Volume II is an evocative return to a way of life that has largely disappeared. From the explorer pioneers of the nineteenth century to those who continue to inhabit the harsh inland environment today, the wry humour and staunchness, determination and other admirable qualities of th e Kiwi characters and their tales of coping and surviving the harsh conditions are a revelation. ...Show more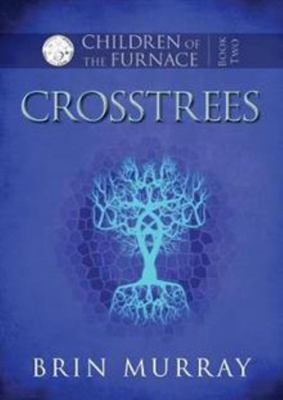 $26.00
NZD
Category: Young Adult | Series: Children of the Furnace
`What we won was a small battle,' says Jace flat. `They'll be coming, fore we can turn this into a war.' Wil and Leah saved Jace from the Revout's Fires - but find out now, that was just the beginning. The Revelayshun's soldiers are riding to hunt down the Midwife. Only she can lead them to Wil's siste r, and the Truth That Will Change Everything. While Revout Sachs secretly plans a cruelty so depraved, it will become known as the New Atrocity. Leah pulls away, and kisses me with soft lips, and whispers: `Ride, Wil. Save the Midwife.' And the world too, while I'm about it. ...Show more
$35.00
NZD
Category: NZ - Childrens Picture Books
This story is a large hardback format with great quality sound buttons. It features my favorite friends from my first book plus a few new ones. The Sound bottoms have high quality sounds from real native birds.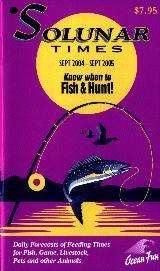 $8.50
NZD
Category: NZ - Reference
Save precious time by knowing when to go fishing or hunting, or predict the movement and/or feeding patterns of your pets or livestock. The Solunar Tables forecast the times of the day when animals are most active. Proven overseas, they are finally available in New Zealand. One book covers 13 months. If you have purchased the 2005/2006 Solunar times booklet, you can access the Solunar Tables online . You will need to have your booklet handy in order to answer one simple question in order to gain access to the tables. ...Show more