A great selection of books from local authors, photographers, historians etc...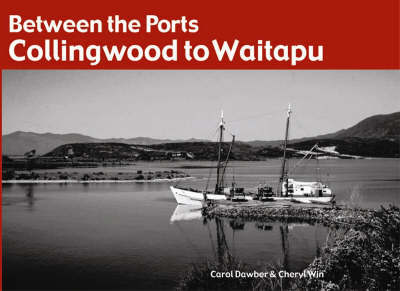 $60.00
NZD
Category: Nelson
A photographic history of Golden Bay. Includes full page photos with captions. Contents include: Collingwood;Parapara; Onekaka; Puramahoi; Waitapu.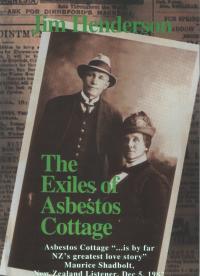 $30.00
NZD
Category: Nelson
This is a local reprint of Jim Henderson's famous book relating the romantic story of "the exiles of Asbestos Cottage, runaway lovers Henry and Ann Chaffey.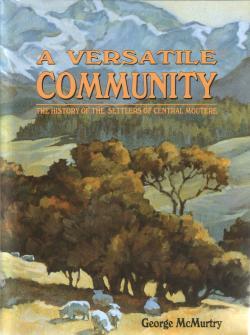 $75.00
NZD
Category: Nelson
The history of the settlers of Central Moutere Successive Maori tribes traversed the Moutere and used the area for seasonal food gathering. They found the wet, heavily bushed valley floors unattractive for permanent settlement. The the east, above the flats, the scrub covered hills were equally inhospit able. The area was sub-divided into 50 acre 'suburban' lots. Nobody wanted them. Some years passed before Governor Grey's cheap land policy became effective . At that time the way was opened for settlers with limited means to take up one or two sections. English, German and Scots, this new class of small farmers came from stubborn stock. This is their story. ...Show more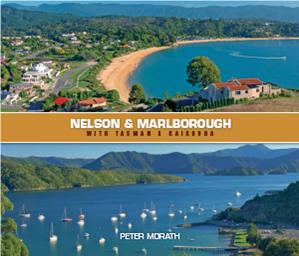 $25.00
NZD
Category: Nelson
In this book we travel to the two most northerly of the South Island's regions, Nelson and Marlborough. We also take a brief visit to Kaikoura, which has long associations with the Merlborough region.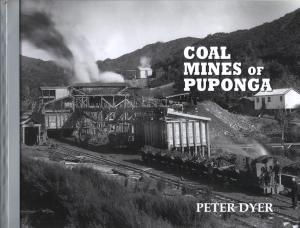 $59.99
NZD
Category: Nelson
180 pages Puponga, at the base of Farewell Spit in northwest Nelson, is now a quiet holiday settlement where seabirds wheel and call. But in 1919 the silence was regularly broken by the clanking of machinery, the laughter of school children and the whistle of the steam train as it pushed another rake o f wagons out along the wharf to the waiting scow. Three coal mines were worked in the area, totalling 76 years of industrial activity from the late 1890's to 1974. In its heyday the village had a hall, school, general store, bakery, post office and butcher's shop. From 1904 to 1943 there were more than350 adult residents who called Puponga home. Author Peter Dyer combines his lifelong interest in locomotives and his fascination with Puponga's industrial past in this detailed look at the Puponga, North Cape and Wharariki mines and the people who worked them. ...Show more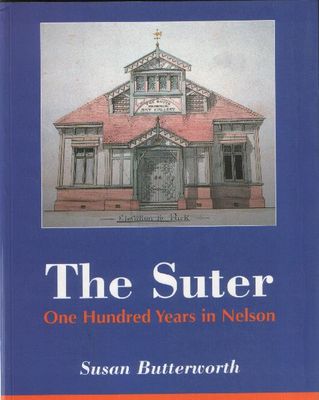 $119.95
NZD
Category: Nelson
200 pages This fascinating book published to celebrate the Suter Gallery's Centennial, set the Suter Gallery in the context of the wider New Zealand artistic scene,is also a valuable reference work on New Zealand and Nelson art. It is richly illustrated from the gallery's collection, many of the work s being supported by essays contributed by leading art authorities. Finally, it includes the entire catalogue of the gallery's permanent collection. ...Show more
$59.99
NZD
Category: Nelson
First published 1977 A facsimile reprint. A history of the Nelson area.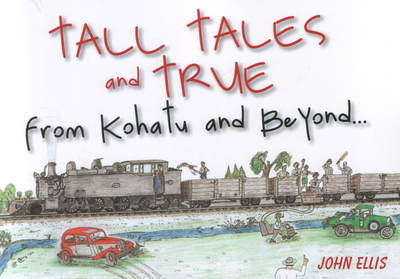 $26.00
NZD
Category: Nelson
This book rips the lid off sixty-odd years of life in New Zealand and Australia. Like all good stories there is something in it for everyone - sex, drugs,drink, violence, a hint of debauchery, nudity, extremes of flatuence, poaching, and even a little hanky panky from one of man's best friends. This se ries of short stories is literally a cross section, encompasing an Australian childhood in the fifties and later living and working in New Zealand, hopefully capturing some of the ambience and humour of those times, when life seemed to be a much simpler affair. ...Show more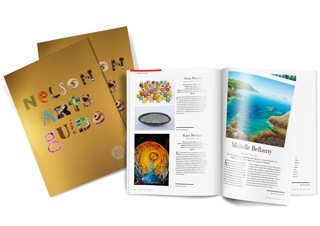 $20.00
NZD
Category: Nelson
Who's who, where's where and what's what in the arts in Nelson.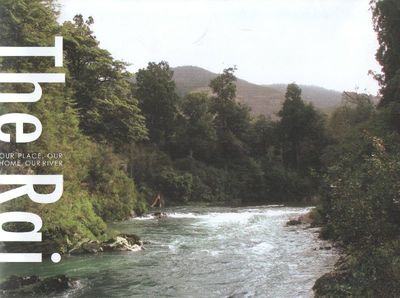 $16.00
NZD
Category: Nelson
A 31 page booklet covering the area's history, native animals, vegetation, communities and school. Rai Valley is a rural community situated between Pelorus Bridge and Nelson. The area originally known as Flat Creek, extends from the confluence of the Rai and Pelorus Rivers, to upstream of the Rai Val ley township and Northwards to the three main tributaries - the Ronga, the Tunakino and the Opouri. Other minor tributaries flow into the Rai Valley downstream of Carluke, with the Brown River being one of the largest. ...Show more