A great selection of books from local authors, photographers, historians etc...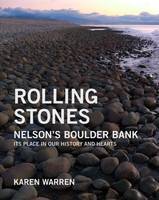 $75.00
NZD
Category: Nelson
A well-researched and lavishly illustrated account of our boulder bank - the largest in the world. Nelson author, Karen Warren, details its formation, natural history, Maori legend and use, the associated history of European settlement and Nelson City, and she makes suggestions on how it can be safeguar ded. ...Show more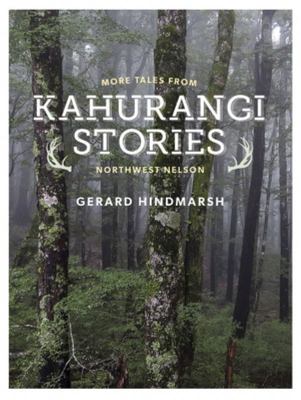 $45.00
NZD
Category: Nelson
More fascinating untold stories from the backcountry of Northwest Nelson. Building on the success of Kahurangi Calling, this new volume of stories from the Northwest Nelson backcountry, is a compelling blend of natural and social history. An area of astonishing ecological complexity, the area has gener ated a wonderfully rich and colourful human history. Gerard Hindmarsh tells the stories of the fascinating characters who have travelled and lived here, including early explorers, gold miners, flying crayfishers, early forest rangers, trampers and other adventurers. His stories are skillfully told and woven into the natural history of this captivating region, including geological, botanical and ecological treasures. For anyone who enjoys stories of New Zealand's backcountry, or social history, this new title is a must-read. '   ...Show more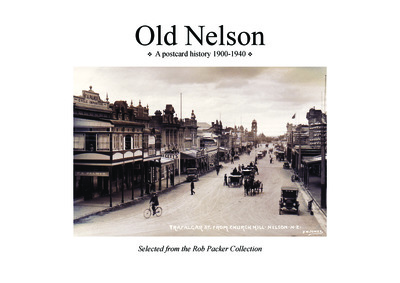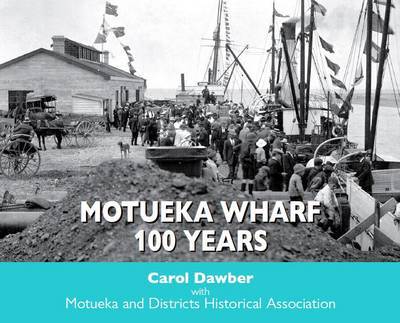 $45.00
NZD
Category: Nelson
The waterside town of Motueka has always been heavily dependent on its port. Over the years passenger services have operated between Riwaka, Motueka and Nelson, fishing fleets have worked the tides, fertiliser has come in shiploads and hops, tobacco, timber and livestock have gone out over the wharf. In 1955, when shipping was at its height, 276 vessels entered the harbour. There have been two wharves at Motueka and their history involves not only extremes of weather and tide but also intense local politics and a petition to Parliament to enable the formation of the Motueka Harbour Board. This book was commissioned to celebrate the centennial of the present Motueka wharf built in 1916, rebuilt and extended in ferro-cement in 1924 and now owned by Talley's Group Ltd. It records the ships that worked the Tasman Bay port, the people who provisioned, loaded and went to sea in them and the families whose lives were bound up with the wharf. ...Show more
$70.00
NZD
Category: Nelson
This book tells the stories behind the establishment of the historic churches throughout the Nelson countryside. The early European settlers, of all denominations, built places for worship that also served as focal points for their growing communities. A very high proportion of these predominantly woode n churches are still being used for their original purpose. Some have undergone modifications and modernisation, but still retain their essential character. 37 surviving country churches are included in this book. As well as detailing the origins of the churches and their acrhitectural features and layout, the founding families, some key personalities and other interesting historical information are also included. Annette Wells has combined her interests in writing and photography and she and her late husband Donald have contributed most of the colour photographs, many of which have featured in their photographic exhibitions. ...Show more
$80.00
NZD
Category: Nelson | Reading Level: near fine
Te Ara Hou - The New Society is the second volume in the history of Maori in Nelson and Marlborough. This history details Maori participation in the European settlement society, from commitment to Christianity to enthusiasm for commerce and relationships with Europeans. It shows how Maori fared under Eu ropean institutions, struggled to survive and how Maori culture and language were swamped by assimilation and Anglicisation. ...Show more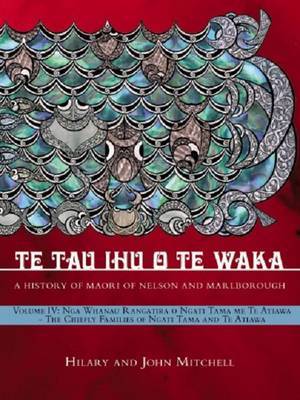 $110.00
NZD
Category: Nelson | Series: Te Tau Ihu o Te Waka
This volume consists of 28 biographies of chiefly whanau of Ngati Tama and Te Atiawa in Te Tau Ihu (Nelson-Marlborough). It ranges from northern Taranaki to the Kapiti coast and on to Te Tau Ihu, spanning the three or four generations in the 19th century. The book covers Maori conflicts and movements, e arly European contacts, conversion to Christianity, the New Zealand Company arrival, dealings with the Crown, gold rushes and the Taranaki Wars. As with all families, there were scandals and disasters as well as achievements and successes. The universal theme is whakapapa - underpinning taua and heke, the basis for kainga, and the reason for marriages. The material was gathered from whanau whakapapa books, Minutes of Native Land Court hearings, Maori letters, evidence in court cases and newspaper accounts, as well as official and unofficial European records and online resources. ...Show more
$50.00
NZD
Category: Nelson
The 3rd Volume of the "Te Tau Ihu o Te Waka" series. Published by Wakatu Incorporation and Huia Publishers Ltd. Contains Maori baptisms, Marriages, censuses, signatories, owners of occupation, tenths and landless native reserves etc. Invaluable for those with whakapapa connections to Te Tau Ihu (Nelson- Marlborough) Some baptism and census records of Ngai Tahu people. ...Show more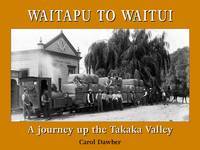 $62.00
NZD
Category: Nelson
This Golden Bay photo-history, the fourth to be published by River Press for the Bainham Reunion Committee, is a 192-page book of black and white photographs covering the Takaka Valley from Waitapu and Waikoropupu to Upper Takaka and Waitui. Shipping, sawmilling, farming and marble quarries are featured alongside homes, schools and businesses in a series of images chosen to portray the varied lifestyles of those who lived in the valley from the 1860s to the 1950s. ...Show more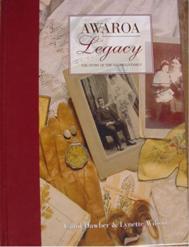 Awaroa Legacy
by Carol Dawber & Lynette Wilson
$55.00
NZD
Category: Nelson
The Story of the Hadfield Family Frederick Brown Hadfield arrived in Nelson in 1858 with his family. Two sons, Harry Roodhouse Hadfield and William Welby Hadfield, farmed at Awaroa Bay from 1863; this book centres on William and his wife Adele, nee Martha Adele Ann Snow, and their descendants.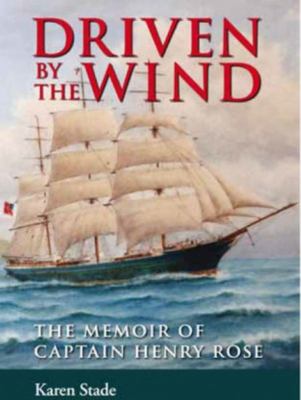 $50.00
NZD
Category: NZ - Biography
...Christmas Day 1847 we were in a gale of a wind in the Bay of Biscay, the ship being deeply laden made rather bad weather of it. One of the boats was struck by a heavy sea and smashed and the First Mate had his leg broken. The Cook... told me that I would never see my mother again... So began the adve ntures of Captain Henry Rose, who went to sea as a 14-year-old apprentice and rose through the ranks to command some of the fastest clipper ships in the world. He sailed the trade routes between England and China, the West Indies and the American seaboard, carrying soldiers and horses to the Crimea, slavesand coolies to American plantations and convicts to Australia. He was aboard the tea clipper Collinsburgh when she raced her rival Truce around Cape Horn from China to Gravesend, and in 1870 he captained the immigrant ship Merope on her record-breaking voyage across the Southern Ocean to New Zealand. ...Show more