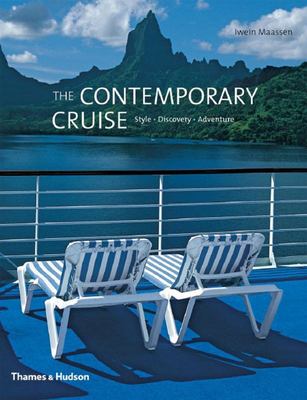 $19.99
NZD
Category: Nautical - Pictoral
Here is the first and indispensable guide to cruising in style. Brilliantly illustrated throughout and packed with practical information, it presents cruises to suit every taste, from the all-in fun and entertainment of the latest floating resorts, to the quiet elegance of a classic tall ship. Fun, luxu ry, relaxation and adventure - "The Contemporary Cruise" will open your eyes to the amazing possibilities of cruising today. ...Show more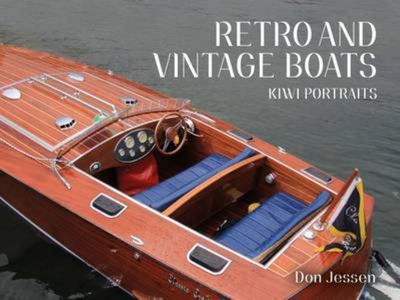 $40.00
NZD
Category: Nautical - Pictoral
Retro and vintage boats are a picturesque reminder of an elegant time past, when beauty, form and style ruled. They are the beautiful classic car or stunning hot rod of the lakes and sea, and they are becoming increasingly sought after by Kiwi boaties. Within these pages author Don Jessen presents a hig hly covetable selection of these beautiful boats, and their stories. ...Show more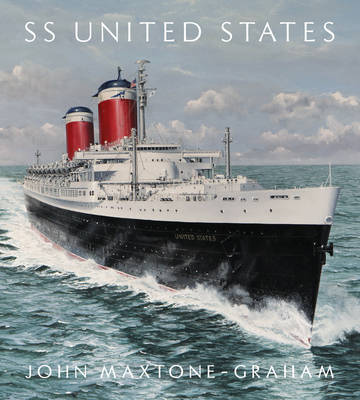 $125.00
NZD
Category: Nautical - Pictoral
Arguably the world's most articulate and authoritative maritime historian, John Maxtone-Graham documents SS United States, her design, construction, and seventeen years of impeccable service. He introduces us to dozens of U.S. passengers, famous and infamous, as well as captains and crew. The last great American ocean liner, SS United States could be converted to a 14,000-man troop carrier and was capable of attaining a speed of over 40 knots (although in her luxury Atlantic crossings the ship was much slower). Sadly, jet travel put an end to ocean crossings, and the all-aluminum ship rests in Philadelphia while groups of fans continue to try to repurpose it. ...Show more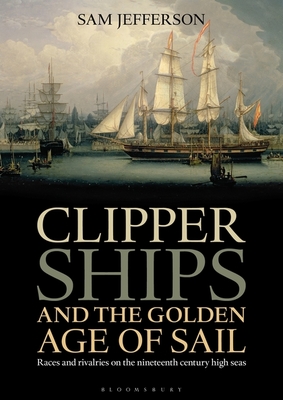 $60.00
NZD
Category: Nautical - Pictoral
In the era of commercial sail, clipper ships were the ultimate expression of speed and grace. Racing out to the gold fields of America and Australia, and breaking speed records carrying tea back from China, the ships combined beauty with breathtaking performance. With over 200 gorgeous paintings and ill ustrations, and thrilling descriptions of the adventures and races on the water, this beautiful book brings the era vividly to life. Chapters include: The origins of the clippers - from the gold rush to the tea trade A hell ship voyage with 'Bully' Waterman, one of the most successful and notorious captains of the era Marco Polo, the fastest ship in the world - her rise to prominence and subsequent decline Mary Patten's battle with Cape Horn - a lady captain takes charge in a very male world Mutiny aboard the 'wild boat of the Atlantic' The great China tea race of 1866 - an amazingly close race across the world, only decided in the final few miles The Sir Lancelot defies the odds - her eccentric captains and rivalry with the legendary Thermopylae The Cutty Sark's longest voyage First-hand accounts, newspaper reports and log entries add fascinating eyewitness detail, whilst the stunning images show how the designs of these thoroughbreds developed over the years. A wonderful read and worthy celebration of these racehorses of the sea. ...Show more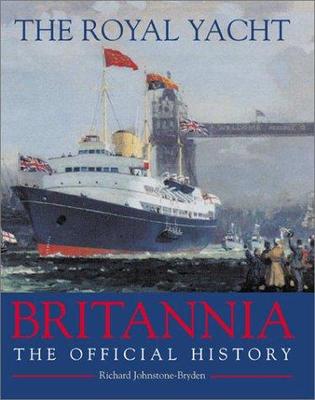 $59.95
NZD
Category: Nautical - Pictoral
This Official History of the Royal Yacht , written by Richard Johnstone-Bryden, has the full unprecedented support of Her Majesty the Queen and HRH Duke of Edinburgh. As part of his research the author has interviewed a cross section of those involved in the story of this great ship from members of the Royal Family through to the junior Royal Yachtsmen as well as those who built her and those involved in her preservation. Moreover, many of the photographs have been made available by the MOD and Royal Archives including a number of informal photographs of the Royal Family. The origins of HM Yacht Britannia date back to 1938 yet it was not until 5th February 1952 that the Clydeside yard John Brown & Co Ltd was awarded the building contract. She was launched by HM The Queen on 16th April 1953 and commissioned on 7th January 1954. During her 44 years of active service Britannia steamed a total of 1,087,623 nautical miles conducting 696 Royal visits overseas and 272 in home waters. Among her numerous deployments she sailed to the Antarctic in 1956/57. She was used to open the St Lawrence Seaway in 1959 and in January 1986 while on passage for the Queen ...Show more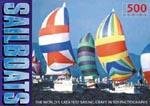 $39.95
NZD
Category: Nautical - Pictoral
Yachting and sailing boats has become an increasingly popular sport and pastime in recent years, especially in the US. This book will show the development of sailboats over the years, detailing construction methods, places and events of particular interest, and the most influential people involved. Spec tacular races such as the America ...Show more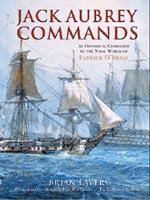 $79.95
NZD
Category: Nautical - Pictoral
No fiction writer of the modern period has captured the world of wooden walls, broadsides and the press gang in quite the same way as the late Patrick O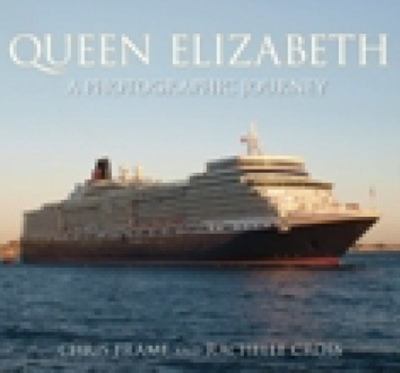 $79.99
NZD
Category: Nautical - Pictoral | Series: History Press Ser.
Queen Elizabeth: A Photographic Journey, the latest book from expert authors Chris Frame and Rachelle Cross, allows the reader to travel aboard Cunard's newest ship, the second largest ship to carry the Cunard colours. The ultimate in luxury cruising awaits aboard Queen Elizabeth.
$49.99
NZD
Category: Nautical - Pictoral
Cunard, the most famous name in shipping, turns 175 years old in 2015. Cunard began back in 1840 with paddlewheel steamers, but grew and progressed and created some of the largest, fastest and most luxurious liners in their time. The final 'golden age' on the Atlantic run between Europe and North Americ a was in the 1950s when the company slogan 'Getting there was half the fun' seemed so apt. Cunard had twelve liners running Atlantic crossings in 1958 but the same year saw the introduction of the speedy and efficient passenger jet that immediately stole transatlantic travellers. The Cunard 'cast' of the late 1950s includes such celebrated ocean liners such as Queen Mary and Queen Elizabeth as well as others like Mauretania, Caronia, Britannic, Saxonia and small ships including the Media and Parthia. Conquest of the Atlantic: Cunard Liners of the 1950s and 1960s is the story of these great ships that are all still remembered with much fondness and of the life onboard them. Cunard would face furious competition with jet aircraft and by 1969 be reduced to one Atlantic liner, the legendary and iconic Queen Elizabeth 2. ...Show more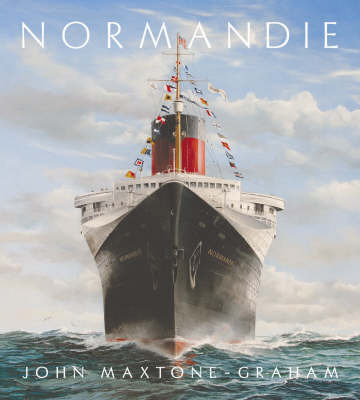 Normandie
by John Maxtone-Graham
$200.00
NZD
Category: Nautical - Pictoral
Normandie was unquestionably the most beautiful ocean liner ever built. The world's largest at the time, she also became the world's fastest. Her art deco interiors were unrivalled: capacious, elegant and chic, decorated by teams of France's most talented artists. Yet Normandie was plagued with frustrat ions-never attracting more passengers than the competition and tragically ending her days in flames at New York's Pier 88.Celebrated maritime historian John Maxtone-Graham confesses to a hypnotic fascination with Normandie. In this comprehensive volume, he documents every aspect of the vessel's decorative antecedents, design, construction and service. Always articulate, entertaining and devastatingly well informed, Maxtone-Graham has created the definitive Normandie panegyric, a comprehensive and at times, heartbreaking account of this fabled liner. ...Show more

$55.00
NZD
Category: Nautical - Pictoral
To see a clipper knife through wind-swept seas on a sprint from New York to San Francisco or between London and Hong Kong was to witness the quintessence of sailing. In winds that would cause others to reef sail, clipper captains flew every possible scrap of canvas, until the masts quivered at breaking point. Clippers rode tempests like sea birds, making some 400 miles a day and setting records that would last forever. ...Show more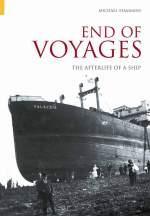 $49.95
NZD
Category: Nautical - Pictoral
Looking at ships over the past two millennia, this is the first book ever to consider the question of 'what happens to a ship when it's no longer needed for its original purpose?' Answered using the whole history of ships.