This is a personal enthusiasm in this shop and we can recommend any book that appears here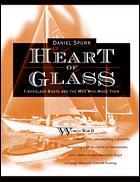 $69.95
NZD
$73.95
(5% off)
Category: Nautical - Boatbuilding
The story of the fiberglass boat, from the first ugly ducklings of the 1940s to the elegant sloops and sportfishermen of today, is a rich one, peopled with a colorful array of pioneers, visionaries, and entrepreneurs. It is a tale of triumph and ruin, scientific serendipity and engineering genius, a lov e of the art and a relentless quest for the next hot boat. And few authors are as qualified to tell the story as boating journalist and author Daniel Spurr. Spurr introduces us to the great fiberglass boat designers and builders, many of whose first-hand accounts appear throughout the book. We learn how men such as Charlie Morgan, Everett Pearson, Dick Bertram, Hobie Alter, and Rod Johnson, working on a shoestring, often out of their garages, gave birth to the vessels that revolutionized boating. Most got by, but some went bankrupt. Few found the pot of gold at the end of the rainbow. And of course, there are the boats themselves, the landmark designs. We get the complete inside stories of the Pearson Triton, the Boston Whaler, the Bermuda 40, the Cals, the Hobie Cat, the Morgan Out Island 41, the Bertram 31, the Magnum 27, the Grand Banks trawlers, the J/24, and the other enduring classics that built an industry and remain the most popular used boats to this day. Illustrated with 220 rare photographs, many never before published, Heart of Glass is a must-read--a fascinating story of fiberglass boats and the mavericks 400 pages 220 illus ...Show more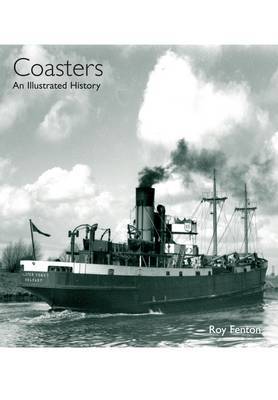 $105.00
NZD
Category: Nautical - Boatbuilding
John Masefields dirty British coaster with a salt-caked smoke stack, butting through the Channel in the mad March days has become a ship type of universal appeal, both for its simple, functional beauty and its faithful toil before the advent of universal road haulage.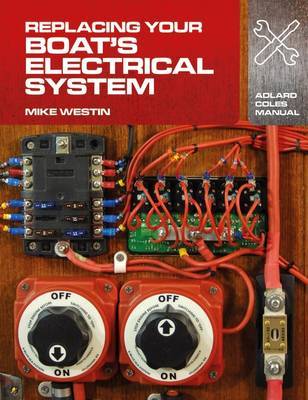 $55.00
NZD
Category: Nautical - Boatbuilding | Series: Adlard Coles Manuals
The third in a series of highly practical, hands on, step-by-step photographic manuals, Replacing Your Boat's Electrical System fills a gap in the market for the DIY boat builder and repairer. It is a subject covered only in piecemeal fashion by the yachting press, which, like general boat repair manual s, can't go into the level of detail Mike Westin does in this superlative volume. This is a visual, hand-holding guide, dwelling on the details as it explains each procedure rather than focusing on the theory (which is relegated to an appendix, for those who wish to go further). ...Show more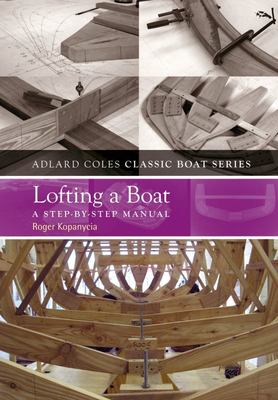 $59.99
NZD
Category: Nautical - Boatbuilding | Series: The\Adlard Coles Classic Boat Ser.
A clear, step-by-step guide to the tricky art of lofting: turn a boat's design into a building plan. Aimed at traditional boat lovers, amateur DIY builders and restorers, this manual from Adlard Coles' Classic Boat series offers clear, step-by-step diagrams to enable anyone to build a boat of any size, whether power or sail. Lofting is an essential stage in the transition between designing and building a boat in order to turn the design plans into boat lines plans to measure off and build the full-size boat. The author has been teaching lofting to boatbuilding students for over 10 years, and has found that the key to understanding is visualization--hence the plethora of step-by-step diagrams in this book to assist the reader to grasp the concepts. Lofting a Boat will be welcomed by budding boatbuilders everywhere. ...Show more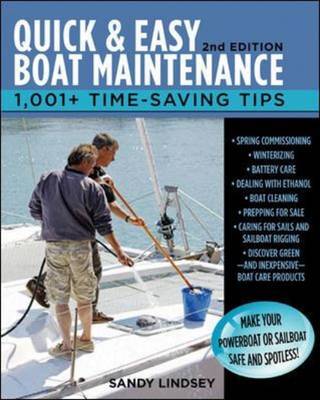 $35.00
NZD
Category: Nautical - Boatbuilding
Tips to improve and quicken your boatkeeping, so you can stop working on your boat and go boating! "Quick and Easy Boat Maintenance" is perfect for boatowners who want simple, quick, cost effective ways to take care of their pride and joy. This bestselling resource is now updated to include green soluti ons, information about dealing with ethanol in fuel, how to maintain the new batteries, and an all-new chapter on maintenance aspects of sailboats (sail care, winches, lines, and wire rigging). Inside you'll find the latest on: On-deck and hull work Cabin issues Specialty boating Winterizing and spring commissioning and more! Leave the stress behind and hit the water with these fast, simple, creative, and cost-effective maintenance tips. ...Show more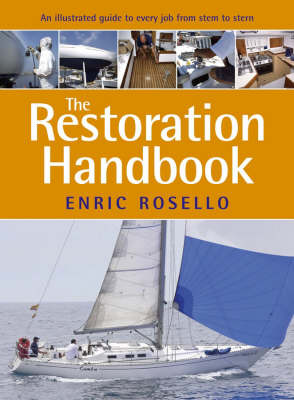 $79.99
NZD
Category: Nautical - Boatbuilding
This is an essential guide to yacht restoration and repair with sequential photographs for step by step guidance. This book is a beautifully presented guide to how to completely overhaul a fibreglass cruising yacht. It is filled with colour photo sequences, which detail how to replace the engine, hatche s and rigging for example. It discusses how to restore a cruising yacht. It includes colour photo sequences for easy use. It describes restoration which is a key topic in the sailing world. It covers every aspect of restoration in detail, e.g. deck repair, the galley, electrics, engine, the bow. It is highly illustrated with more than 1000 sequential photographs to show each stage. ...Show more