This is a personal enthusiasm in this shop and we can recommend any book that appears here

$38.00
NZD
Category: Nautical - Boatbuilding
Second-hand. Book is out of print. Fantastic computer graphics systematically explain how to tune-your-yacht, keelboat or dinghy. This beautifully illustrated and well-organised book shows the reader step by step, how to trim their sails and rig for maximum performance. Ivar Dedekam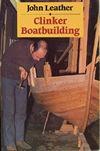 $51.95
NZD
Category: Nautical - Boatbuilding
Illustrations 8 Pages of Photographs, 100 Line Drawings. A practical guide covering clinker and cold-moulded construction methods for boats up to 20 feet in length.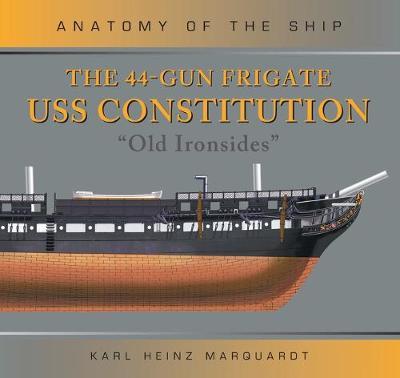 $53.00
NZD
Category: Nautical - Boatbuilding | Series: Anatomy of The Ship
The Constitution was one of the US Navy's first six original frigates, ordered as a counter to the Barbary corsairs in the Mediterranean. Fast and heavily built, she was nominally rated as a 44 but mounted thirty 24-pdr and twenty-two 12-pdr cannon. Her most famous encounter, after which she became nick named 'Old Ironsides' due to British shot being seen bouncing off her hull, involved HMS Guerriere, which she smashed; the same treatment was meted out to HMS Java four months later. Now the oldest commissioned warship afloat in thw world, she is berthed in Boston Harbor. The 'Anatomy of the Ship' series aims to provide the finest documentation of individual ships and ship types ever published. What makes the series unique is a complete set of superbly executed line drawings, both the conventional type of plan as well as explanatory views, with fully descriptive keys. These are supported by technical details and a record of the ship's service history. ...Show more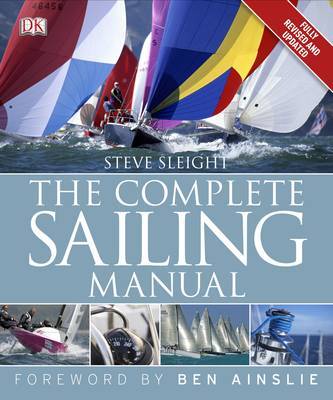 $70.00
NZD
Category: Nautical - Boatbuilding
A practical step-by-step guide to sailing that every sailor needs on board. It enables you to learn every aspect of sailing. It includes the latest developments in technology, design and sailing procedures as well as advice and information on types of craft, from dinghies to large cruisers and over 1,00 0 photographs and full-colour diagrams. ...Show more
$55.00
NZD
Category: Nautical - Boatbuilding
Boatbuilding has been a traditional skill in Cornwall for many hundreds of years. In the more sheltered waters of Carrick Roads, on the leeward side of the Lizard peninsula, this tradition has flourished almost since the dawn of time to the present day. Pasco's Boatyard at St Just in Roseland has been i n the forefront of this tradition of boatbuilding, repairing, mooring and storing boats for well over a quarter of a millennium. So much so that it is part of the fabric of the south-west area of Cornwall. As a strong commercial fishing area, Carrick Roads has led the way in providing good quality seafood for the area and the wider nation as a whole. Then as the move to larger mechanised fishing methods gathered pace, the skills of the craftsmen at St Just were turned towards the ever growing leisure and sporting section of the sailing and boating community. Thanks to these skills and the enthusiasm of the craftsmen at Pasco's, this tradition looks set to continue for many decades to come. ...Show more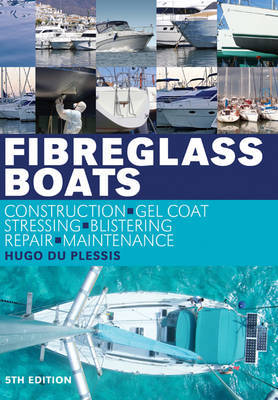 $75.00
NZD
Category: Nautical - Boatbuilding
This masterly work will continue to be an invaluable source of reference for anyone wanting practical advice on working with GRP, in order to make repairs and improvements correctly and thus extend the life of their boat. Since it was first published 45 years ago, Hugo du Plessis' Fibreglass Boats ha s become a classic, relied upon by owners, surveyors and boat builders keen to understand how fibreglass behaves, and obtain practical advice on working with GRP. In a deliberately non-technical manner, he explains the peculiar nature of fibreglass, its durability, its weaknesses, where its likely to fail, the effects of use and the weather, plus the latest research into causes of the biggest worry for owners - blistering and osmosis. 'One of the most respected works on the subject...thorough and its scope is vast' Yachting Monthly 'A long-established classic' Kelvin Hughes ...Show more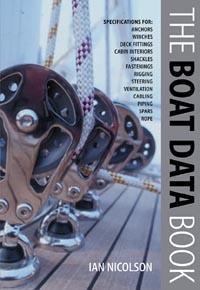 $69.95
NZD
Category: Nautical - Boatbuilding
The Boat Data Book is a treasure trove of invaluable technical information for builders, designers, surveyors, owners and anyone maintaining their own boat. This is the essential reference for anyone wanting to know the breaking strength of stainless steel rigging wire, the correct height for a galley t op, the recommended size for seacocks, or what length a mooring rope should be. A must-have reference for owners and professionals. ...Show more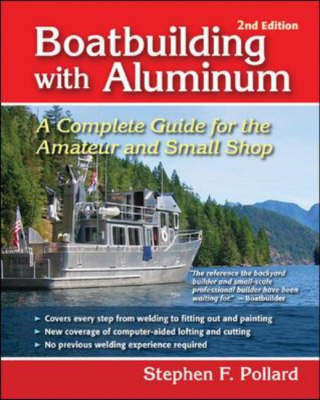 $69.99
NZD
Category: Nautical - Boatbuilding
Make your boat dreams come true with aluminum Aluminum is the ideal boatbuilding material - light, economical, maintenance-free, and easy to work with. This second edition offers you everything you need to know about working with this material, from welding to fitting out and painting.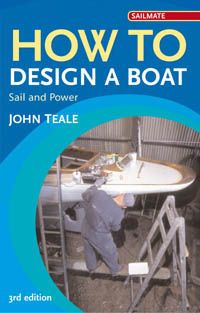 $39.99
NZD
Category: Nautical - Boatbuilding | Series: Sailmate
This straightforward guide is designed to take the novice step-by-step through the stages of designing both power and sailing boats, explaining the reasons behind the procedures and using typical lines plans and working drawings to help understanding. Since it was first published, How to Design A Boat h as proved itself to be a bestseller. ...Show more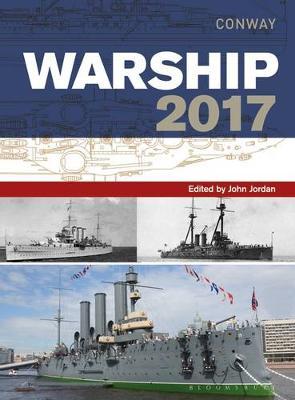 $80.00
NZD
Category: Nautical - Boatbuilding
Warship 2017 is devoted to the design, development and service history of the world's combat ships. Featuring a broad range of articles from a select panel of distinguished international contributors, this latest volume combines original research, new book reviews, warship notes, an image gallery and mu ch more to maintain the impressive standards of scholarship and research from the field of warship history. This 39th edition features the usual range of diverse articles spanning the subject by an international array of expert authors. ...Show more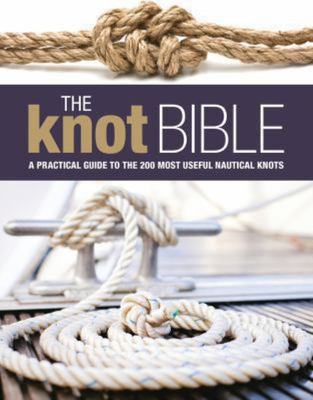 $50.00
NZD
Category: Nautical - Boatbuilding
The complete and definitive bible of knots for seafarers. Featuring all the knots, hitches, bends, splices, whipping and decorative knotwork that you would find on a boat, this comprehensive bible of knots will help those who go to sea master every knot they will need. Over 200 knots are scored for stre ngth, reliability, ease of tying (and untying) and usefulness. Step by step photographs show how to tie each knot, and demonstrate how they can be used, such as in the rigging or for tying boats up. Interesting knot know-how sections give extra information about the knot's history, plus helpful tips and techniques, including choosing the right rope for the right task and using the right knot. As well as all the old standards the book also features quirky new knots like the Apple Pie knot. With a beautiful modern design, and highly illustrated with full colour photographs and instructive diagrams throughout, The Knot Bible remains accessible to all sailors of all levels of experience whilst still being the king of knot books. ...Show more