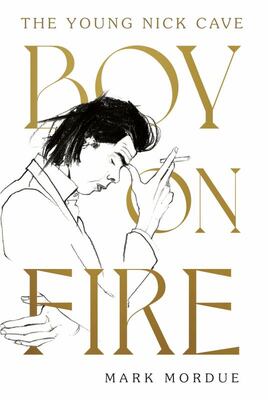 $45.00
NZD
Category: Music History & Biography
 The first volume of the long-awaited, near-mythical biography of Nick Cave, by award-winning writer, Mark Mordue. A deeply beautiful, profound, profane and poetic biography of the early formative years of the dark prince of Australian rock 'n' roll, Boy on Fire is Nick Cave's creation story. This is th e story of the artist first as a boy, then as a young man. A deeply insightful work which charts his family, friends, influences, milieu and, most of all, his music, it reveals how Nick Cave shaped himself into the extraordinary artist he would become. As well as a powerfully compelling biography of a singular, uncompromising artist, Boy on Fire is also a fascinating social and cultural biography, a vivid and evocative rendering of a time and place, from the fast-running dark river and ghost gums of Wangaratta, to the nascent punk scene which hit staid 1970s Melbourne like an atom bomb, right through to the torn wallpaper, sticky carpet and the manic, wild energy of nights at the Crystal Ballroom.  Boy on Fire is a stunning biographical achievement. ...Show more
$65.00
NZD
Category: Music History & Biography
The lyrics to the songs of the Beatles read like poetry. This book treats them as such, and illustrates each track artistically, paying careful attention to detail and high design standards. The stories, themes and ideas behind nearly 200 songs are explored in this beautiful book that includes photogra phs, artwork and illustration to bring the Fab Four's lyrics to life as never before. ...Show more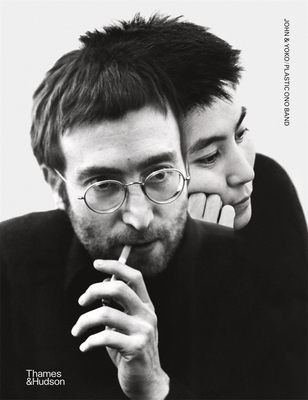 $90.00
NZD
Category: Music
Described by Lennon as 'the best thing I've ever done', and widely regarded by critics as his best solo album, John Lennon/Plastic Ono Band was released on 11 December 1970. With first-hand commentary by Lennon, Ono and other members of the Plastic Ono Band, and packed with previously unseen photographs by those who documented their lives, this incisive volume offers new insights into the raw emotions and open mindset of Lennon after marriage to Ono and the break-up of the Beatles. Following their wedding in March 1969, Lennon and Ono decided that their future musical endeavours should be credited to a conceptual vehicle, the Plastic Ono Band. The band featured an ever-changing line-up of musicians, including Eric Clapton, Klaus Voormann, Ringo Starr, Alan White, George Harrison, Billy Preston and Jim Keltner, all of whom played live with Lennon and Ono, and contributed to their recordings. This period of intense personal soul-searching and fearless honesty that John & Yoko inspired in one another had a huge impact on Lennon's song writing, resulting in the creation of tracks that are intensely personal and unlike anything previously heard in popular music, including 'Mother', 'Working Class Hero' and 'God'. This book takes those lyrics as a starting point and explores Lennon's life, career and world view. ...Show more
$30.00
NZD
Category: Children - Reference
Take a visual journey through the world of music and learn the science behind it too. Budding music fans will love discovering musical geniuses of every era, from Mozart and classical music to Bowie and pop, as well as finding out how music is created and what links it all together. The book explains ho w music is made using rhythm and melody. It covers genres from folk and classical to the modern music phenomena of hip hop and electronica. Instruments and music from across the world are featured, with "playlists" of key pieces encouraging kids to look up the music to hear for themselves. STEAM spreads delve into the psychology and maths behind music, from how it affects our mood to how it can improve our minds. Covering Jamaica's reggae, the USA's country, Korea's K pop, and more, this book will help children discover a love of music. ...Show more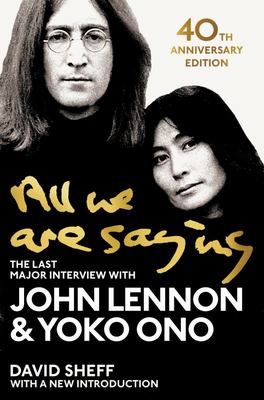 $25.00
NZD
Category: Music History & Biography
The last major interview with John Lennon and Yoko Ono, conducted by New York Times bestselling author David Sheff, featuring a new introduction that reflects on the fortieth anniversary of Lennon's death.Originally published in Playboy in 1981 just after John Lennon's assassination, All We Are Saying i s a rich, vivid, complete interview with Lennon and Yoko Ono, covering art, creativity, the music business, childhood beginnings, privacy, how the Beatles broke up, how Lennon and McCartney collaborated (or didn't) on songs, parenthood, money, feminism, religion, and insecurity. Of course, at the heart of the conversation is the deep romantic and spiritual bond between Lennon and Ono.Sheff's insightful questions set the tone for Lennon's responses and his presence sets the scene, as he goes through the kitchen door of Lennon and Yoko's apartment in the Dakota and observes moments at Lennon's famous white piano and the rock star's work at the stove, making them grilled cheese sandwiches. Sheff's new introduction looks at his forty-year-old interview afresh, and examines how what he learned from Lennon has resonated with him as a man and a parent. This is a knockout interview: unguarded, wide-ranging, alternately frisky and intense. ...Show more
$45.00
NZD
Category: Music History & Biography
'An absolutely masterly work' - Stephen Fry Alex Ross, renowned author of the international bestseller The Rest Is Noise, reveals how Richard Wagner became the proving ground for modern art and politics - an aesthetic war zone where the Western world wrestled with its capacity for beauty and violence. For better or worse, Wagner is the most widely influential figure in the history of music. Around 1900, the phenomenon known as Wagnerism saturated European and American culture. Such colossal creations as The Ring of the Nibelung, Tristan und Isolde, and Parsifal were models of formal daring, mythmaking, erotic freedom, and mystical speculation. A mighty procession of writers, artists, and thinkers, including Charles Baudelaire, Virginia Woolf, Isadora Duncan, Vasily Kandinsky, and Luis Buñuel, felt his impact. Anarchists, occultists, feminists, and gay-rights pioneers saw him as a kindred spirit. Then Adolf Hitler incorporated Wagner into the soundtrack of Nazi Germany, and the composer came to be defined by his ferocious anti-Semitism. His name is now almost synonymous with artistic evil. Wagnerism restores the magnificent confusion of what it means to be a Wagnerian. A pandemonium of geniuses, madmen, charlatans, and prophets do battle over Wagner's many-sided legacy. The narrative ranges across artistic disciplines, from architecture to the novels of Philip K. Dick, from the Zionist writings of Theodor Herzl to the civil-rights essays of W. E. B. Du Bois, from O Pioneers! to Apocalypse Now. In many ways, Wagnerism tells a tragic tale. An artist who might have rivalled Shakespeare in universal reach is implicated in an ideology of hate. Still, his shadow lingers over twenty-first century culture, his mythic motifs coursing through superhero films and fantasy fiction. Neither apologia nor condemnation, Wagnerism is a work of intellectual passion, urging us toward a more honest idea of how art acts in the world. ...Show more

$30.00
NZD
Category: Music History & Biography | Series: Pop, Rock and Entertainment Ser.
Influenced by Bessie Smith, Janis Joplin became a rock star in San Francisco's Big Brother & The Holding Company, and enjoyed a meteoric solo career before her untimely death from a drug overdose in Los Angeles. She was the most compelling female blues singer of the 1960s with a thrilling, emotional depth and a fiery stage presence that dominated albums such as Big Brother & The Holding Company's Cheap Thrills (1968) and the posthumous, chart-topping Pearl (1971). She became the voice of a generation with her weary, cynical tone, one that still resonates with the curious and wistful youth of today who are faced with a music scene saturated by rap. Janis Joplin sadly passed away in time to join the infamous 27 club of artists and musicians who died in their 27th year. She joined, amongst others, Robert Johnson, Jim Morrison and Brian Jones. The 50th anniversary of Joplin's death was in October 2020. This new book in the Flame Tree Rock Icons series covers her life, recordings and live performances, accompanied by a wide range of posters and photos. ...Show more
$30.00
NZD
Category: Music History & Biography
As lead guitarist of the Rolling Stones, Keith Richards created the riffs, the lyrics, and the songs that roused the world. A true and towering original, he has always walked his own path, spoken his mind, and done things his own way. Now at last Richards pauses to tell his story in the most anticipate d autobiography in decades. And what a story Listening obsessively to Chuck Berry and Muddy Waters records in a coldwater flat with Mick Jagger and Brian Jones, building a sound and a band out of music they loved. Finding fame and success as a bad-boy band, only to find themselves challenged by authorities everywhere. Dropping his guitar's sixth string to create a new sound that allowed him to create immortal riffs like those in "Honky Tonk Woman" and "Jumpin' Jack Flash." Falling in love with Anita Pallenberg, Brian Jones's girlfriend. Arrested and imprisoned for drug possession. Tax exile in France and recording Exile on Main Street. Ever-increasing fame, isolation, and addiction making life an ever faster frenzy. Through it all, Richards remained devoted to the music of the band, until even that was challenged by Mick Jagger's attempt at a solo career, leading to a decade of conflicts and ultimately the biggest reunion tour in history. In a voice that is uniquely and unmistakably him--part growl, part laugh--Keith Richards brings us the truest rock-and-roll life of our times, unfettered and fearless and true. Richards' rich voice introduces the audiobook edition of LIFE and leads us into Johnny Depp's performance, while fellow artist Joe Hurley bridges the long road traveled before Richards closes with the final chapter of this incredible 23-hour production, which includes a bonus PDF of photos. ...Show more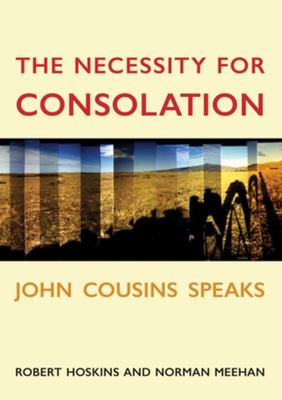 $40.00
NZD
Category: Music History & Biography
John Psathas has said that, of all New Zealand composers, John Cousins has 'thrown the spear furthest', meaning he is one of our most original artists, going beyond the edge. Provocative and penetrating and fundamentally true, Cousins remains absorbed and energised in and by creative work. On the conver sations, talks and reflections gathered in this volume, John Cousins speaks of landscape, family, himself, and shares a musical vision of consolation and hope. John Cousins was born in Wellington, New Zealand, in 1943. He received training as a musician, graduating with an honours degree in music from the University of Canterbury in 1965, and taught there from 1967 to 2004. Over the years his work has evolved from conventional musical composition to sculptural performance, mixed-media and sonic art, and has been performed, broadcast and exhibited in New Zealand, Australia, Britain, Europe, Russia and the USA. ...Show more
$55.00
NZD
Category: Music History & Biography
Upon first publication, this book was the first to examine and assess all of John Lennon's solo work. This updated edition includes lyrics and is released on the 40th anniversary of his death and the 80th anniversary of his birth.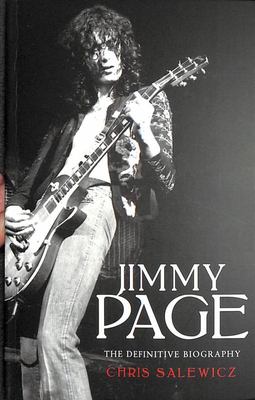 $28.00
NZD
Category: Music History & Biography
Founder of one of the most influential and successful rock bands of all time, legendary Led Zeppelin guitarist Jimmy Page has nevertheless remained an enigma. In this definitive and comprehensive biography of his life so far, Chris Salewicz draws on his own interviews with Page and those closest around him to unravel the man behind the mystery. Having sold over 300 million copies worldwide, Led Zeppelin was the biggest band of the '70s and has been loved by the legions ever since. From his own conversations with Jimmy, the rest of Led Zeppelin, old girlfriends, tour managers and session musicians to name but a few, Salewicz reveals the many trials and tribulations which transformed the middle class boy from the Surrey suburbs into one of rock's most enigmatic frontmen. Detailed, thrilling and expertly researched, Salewicz discovers a man who was prepared to die for his art; who justified heroin use so he could harness its narcotic focus whilst making albums, and who overcame numerous death threats during this time. A warrior magician, Salewicz delves into the many skeletons and eccentricities in Page's closet, contextualising him against a background of London gangsters, deaths, and power struggles which Page has continued to rail against to this day, even within his own band. As entertaining as it is insightful, and from a writer who experienced first-hand the Led Zeppelin furore, this promises to be as close to a Jimmy Page autobiography as fans can get. ...Show more
$24.00
NZD
Category: Music History & Biography
_________ 'Hepworth's knowledge and understanding of rock history is prodigious ... [a] hugely entertaining study of the LP's golden age' The Times _________ The era of the LP began in 1967, with 'Sgt Pepper'; The Beatles didn't just collect together a bunch of songs, they Made An Album. Henceforth, e verybody else wanted to Make An Album. The end came only fifteen years later, coinciding with the release of Michael Jackson's 'Thriller'. By then the Walkman had taken music out of the home and into the streets and the record business had begun trying to reverse-engineer the creative process in order to make big money. Nobody would play music or listen to it in quite the same way ever again. It was a short but transformative time. Musicians became 'artists' and we, the people, patrons of the arts. The LP itself had been a mark of sophistication, a measure of wealth, an instrument of education, a poster saying things you dare not say yourself, a means of attracting the opposite sex, and, for many, the single most desirable object in their lives. This is the story of that time; it takes us from recording studios where musicians were doing things that had never been done before to the sparsely furnished apartments where their efforts would be received like visitations from a higher power. This is the story of how LPs saved our lives. ...Show more