$35.00
NZD
Category: Music | Series: Penguin Modern Classics Ser.
Steven Patrick Morrissey was born in Manchester on May 22nd 1959. Singer-songwriter and co-founder of the Smiths (1982-1987), Morrissey has been a solo artist for twenty-six years, during which time he has had three number 1 albums in England in three different decades. Achieving eleven Top 10 albums (p lus nine with the Smiths), his songs have been recorded by David Bowie, Nancy Sinatra, Marianne Faithfull, Chrissie Hynde, Thelma Houston, My Chemical Romance and Christy Moore, amongst others. An animal protectionist, in 2006 Morrissey was voted the second greatest living British icon by viewers of the BBC, losing out to Sir David Attenborough. In 2007 Morrissey was voted the greatest northern male, past or present, in a nationwide newspaper poll. In 2012, Morrissey was awarded the Keys to the City of Tel-Aviv. It has been said 'Most pop stars have to be dead before they reach the iconic status that Morrissey has reached in his lifetime.' Autobiography covers Morrissey's life from his birth until the present day. "Five stars. With typical pretension, Morrissey's first book has been published as a Penguin Classic. It justifies such presentation with a beautifully measured prose style that combines a lilting, poetic turn of phrase and acute quality of observation, revelling in a kind of morbid glee at life's injustice with arch, understated humour...It is recognisably the voice of the most distinctive British pop lyricist of his era". (Neil McCormick, Daily Telegraph). "A brilliant and timely book...What is so refreshing about Morrissey's Autobiography is its very messiness, its deliriously florid, overblown prose style, its unwillingness to kowtow to a culture of literary formula and commercial pigeon-holing...Autobiography is a true baggy monster, a book in which a distinctive prose style is allowed to develop...A rococo triumph...Overwhelmingly this is a book to be thankful for...In the ways that matter, Autobiography reads like a work of genuine literary class". (Alex Niven, Independent). "Sharply written, rich, clever, rancorous, puffed-up, tender, catty, windy, poetic, and frequently very, very funny. Welcome back, Morrissey". (Michael Bonner, Uncut Magazine). "Rancorous, rhapsodic, schizophrenic: Autobiography delivers a man in full' Andrew Male, Mojo 'If one is willing to accept that a Morrissey book could be a classic, then the book justifies its status remarkably early on..."As a work of prose Autobiography is a triumph of the written word". (Louder than war). "Funnier than the Iliad...A triumph". (Colin Paterson, Today Programme, BBC Radio 4). "One of the autobiographies of this or any year...A wonderfully entertaining read. He's as witty, acerbic and opinionated as you'd expect, but there's a welcome self-awareness throughout that makes the dramatic flourishes and hyperbolic dismay all the more hilarious. He may have more flaws than Manchester's Arndale Centre but he's just brilliantly, uniquely Morrissey". (Daily Mirror). "Morrissey's Autobiography is brilliant and relentless. Genius, really". (Douglas Coupland). "Well, so far Morrissey's book is an absolute masterpiece; no doubt the whole stinking country will hate it". (Frankie Boyle). "This is the best book ever. Like ever". (Wonderland). "Carried along on quite extraordinary prose". (Time Out). "The Best Music Biog Ever ...In the world of rock autobiographies, Morrissey's is nigh-on perfect". (NME). ...Show more
$40.00
NZD
Category: Music
How Music Works is David Byrne's buoyant celebration of a subject he has spent a lifetime thinking about. Drawing on his work over the years with Talking Heads, Brian Eno, and myriad collaborators--along with journeys to Wagnerian opera houses, African villages, and anywhere music exists--Byrne shows ho w music emerges from cultural circumstance as much as individual creativity. It is his magnum opus, and an impassioned argument about music's liberating, life-affirming power. ...Show more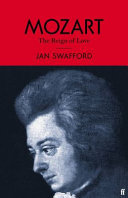 $70.00
NZD
Category: Music History & Biography
From his celebrated early childhood, Mozart has been caught up in myths: the superhuman prodigy, the adult who was still a child, the neglect, the pauper's grave. None of these myths are true, at least not at face value. Wolfgang Amadè Mozart is not primarily a myth-busting book, but in the process of b ringing to vivid life the man and composer absorbed in writing for his public rather than for posterity, the myths topple en route. Swafford portrays a man who had his sorrows like everybody else, but who was a high-spirited, high-living bon vivant fond of games of skill, well-read and thoughtful if also at times playing the clown: in the end fundamentally a happy and happily married man who had a wide circle of friends. ...Show more

$40.00
NZD
Category: Music
In 1969 a determined 14-year-old Beatles fanatic named Jerry Levitan, armed with a reel-to-reel tape deck, snuck into John Lennon's hotel room in Toronto during his famous Vietnam protest bed-in with Yoko One, and convinced John to do an interview about peace. Four minutes of this exclusive 40-minute in terview, in which John speaks candidly on war, politics, what it means to be a peacenik, the scandalous Two Virgins album, and the supposed subliminal messages in his music, is the basis for the recent 2008 Academy Award nominated short film, "I Met The Walrus". Here for the first time in book form is Jerry's full contextualized and illustrated account of his experience with John, with all new illustrations from the film's acclaimed illustrator James Braithwaite, never-before-seen candid photographs of John and Yoko, and a DVD keepsake featuring exclusive video footage and the complete 40-minute soundtrack of the interview with John. A complete annotated typescript of the interview is also included plus Jerry's memorabilia from that day - notes from John and Yoko, drawings and doodles from John and more. The result is a spell-binding package, an immortalized up-close one-on-one moment with John, a tribute to his extraordinary voice, boundless wit and timeless message. ...Show more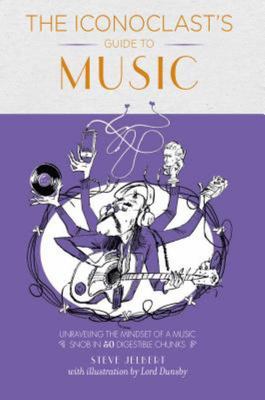 $26.00
NZD
Category: Music
Bored of your music tastes being belittled by your music-snob friends? Well read on...The music snob is one of life's most belligerent characters, forever embroiled in a game of acoustic one-upmanship with fellow fans in the quest to become the ultimate music bore. For this type of person the constant d esire to assert musical superiority over everyone they encounter is an all-consuming labour of love, but for the rest of us it's just plain irritating! The Iconoclast's Guide to Music takes a flippant look at these music fans and attempts to explain what it is that makes them the way they are. There are 50 entries - such as an eternal obsession with heavy metal, the enduring relationship between musicians and drugs, the belief that vinyl is the only format worth listening to, and the opinion obscure equals better - explaining all the various genres and things that make a music fan tick. So if you've ever wondered what your friend or family member sees in wasting hours with their head stuck in a laptop reading about obscure bands from Rejkjavik, spending the budget of a small country on rare imported blues albums, or travelling miles to see terrible bands in the pouring rain at festivals, then these words will hopefully shed some light on the situation. ...Show more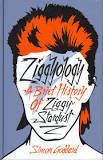 $28.00
NZD
Category: Music History & Biography
The most ambitious and important book on Ziggy Stardust ever written, released to mark the 40th anniversary of Bowie's notorious Ziggy 'retirement concert.'      He came from Outer Space. It was the greatest invention in the history of pop music -- the rock god who came from the stars -- which struck a young David Bowie like a lightning bolt from the heavens. When Ziggy the glam alien messiah fell to Earth, he transformed Bowie from a prodigy to a superstar who changed the face of music forever. But who was Ziggy Stardust? And where did he really come from?      In a work of supreme pop archaeology, Simon Goddard unearths every influence that brought Ziggy to life -- from HG Wells to Holst, Kabuki to Kubrick, and Elvis to Iggy. Ziggyology documents the epic drama of the Starman's short but eventful time on Planet Earth... and why Bowie eventually had to kill him. ...Show more
$55.00
NZD
Category: Music History & Biography
A panoramic experience that tells the story of Beastie Boys, a book as unique as the band itself--by band members ADROCK and Mike D, with contributions from Amy Poehler, Colson Whitehead, Spike Jonze, Wes Anderson, Luc Sante, and more.   Formed as a New York City hardcore band in 1981, Beastie Boys st ruck an unlikely path to global hip hop superstardom. Here is their story, told for the first time in the words of the band. Adam "ADROCK" Horovitz and Michael "Mike D" Diamond offer revealing and very funny accounts of their transition from teenage punks to budding rappers; their early collaboration with Russell Simmons and Rick Rubin; the debut album that became the first hip hop record ever to hit #1, Licensed to Ill--and the album's messy fallout as the band broke with Def Jam; their move to Los Angeles and rebirth with the genre-defying masterpiece Paul's Boutique; their evolution as musicians and social activists over the course of the classic albums Check Your Head, Ill Communication, and Hello Nasty and the Tibetan Freedom Concert benefits conceived by the late Adam "MCA" Yauch; and more. For more than thirty years, this band has had an inescapable and indelible influence on popular culture.   With a style as distinctive and eclectic as a Beastie Boys album, Beastie Boys Book upends the typical music memoir. Alongside the band narrative you will find rare photos, original illustrations, a cookbook by chef Roy Choi, a graphic novel, a map of Beastie Boys' New York, mixtape playlists, pieces by guest contributors, and many more surprises.   Advance praise for Beastie Boys Book   "This entertaining look at Beastie Boys history is as innovative and raucous as the band's music."--Publishers Weekly (starred review)   "Beastie Boys fans will devour this book, as will anyone interested in the early days of hip-hop, the art/music/street life of New York City in the 1980s, and the alternative-nation zeitgeist of the '90s."--Kirkus Reviews ...Show more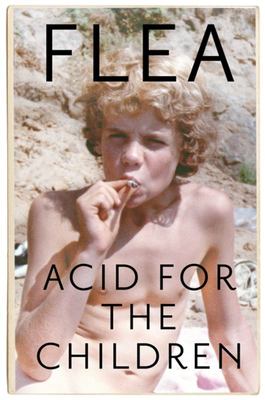 $38.00
NZD
Category: Music History & Biography | Reading Level: very good
Michael Peter Balzary was born in Melbourne, Australia, on October 16, 1962. His more famous stage name, Flea, and his wild ride as the renowned bass player for the Red Hot Chili Peppers was in a far and distant future. Little Michael from Oz moved with his very conservative, very normal family to Westc hester, New York, where life as he knew it was soon turned upside down. His parents split up and he and his sister moved into the home of his mother's free-wheeling, jazz musician boyfriend - trading in rules, stability, and barbecues for bohemian values, wildness, and Sunday afternoon jazz parties where booze, weed, and music flowed in equal measure. There began Michael's life-long journey to channel all the frustration, loneliness, love, and joy he felt into incredible rhythm. When Michael's family moved to Los Angeles in 1972, his home situation was rockier than ever. He sought out a sense of belonging elsewhere, spending most of his days partying, playing basketball, and committing petty crimes. At Fairfax High School, he met another social outcast, Anthony Kiedis, who quickly became his soul brother, the yin to his yang, his partner in mischief. Michael joined some bands, fell in love with performing, and honed his skills. But it wasn't until the night when Anthony, excited after catching a Grandmaster Flash concert, suggested they start their own band that he is handed the magic key to the cosmic kingdom. Acid for the Children is as raw, entertaining and wildly unpredictable as its author. It's both a tenderly evocative coming of age story and a raucous love letter to the power of music and creativity. ...Show more
$55.00
NZD
Category: Music History & Biography
Immerse yourself in the world of musicals, and fall in love all over again with the songs, stories, characters, and legendary stars from every era.From Show Boat and The Wizard of Oz to Les Miserables and Hamilton, discover the story of musical theatre and film and see the world's best-loved musicals br ought to life.This beautifully illustrated book is the perfect gift for musical fans everywhere, covering the complete history of the genre, from its earliest origins in dance halls and vaudeville, to the record-breaking West End musicals and spectacular Broadway shows of today. Discover the history, plots, and stars of musical theatre and movie musicals, go backstage to find out more about choreography and set and costume design, and delve into profiles of successful creators such as Andrew Lloyd Webber in this illustrated celebration.Experience all the excitement of a trip to the theatre with Musicals- The Definitive Visual Guide - a showstopping, visual celebration. ...Show more
$35.00
NZD
Category: Music History & Biography | Series: The\Field Guide Ser.
This book is your gateway to the pop-rock-y, disco-esque, electronic and mod-tastic movement that was (and is) New Wave.   What makes New Wave... New Wave? It's the catchall name of punk's poppy offshoot, born in the 70s, simultaneously born in the United States and United Kingdom. But how would you d escribe New Wave's context in the zeitgeist of the time, or explain how this new electro-rock made people feel? Well, that's precisely what DJ and author Steve Wide explains in this handy book.   In these pages, Steve explains the social and music industry climates of the 70s and 80s, unpacking the influence of the punk genre on NYC-based groups like the Velvet Underground and New York Dolls. There's also a timeline on the usage of the term New Wave - for a long chunk of the 70s it was used almost interchangeably with punk. There are breakdowns on the key record labels, DJs, producers, engineers and magazines - all of which stitched their own layer on the New Wave patchwork. There are deep dives into controversies, rivalries, and messy band breakups. And lastly, there's a dissection of how ripples of New Wave are still felt today, in recorded music and across wider pop culture. ...Show more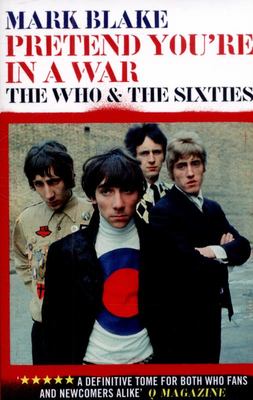 $25.00
NZD
Category: Music History & Biography
'A definitive tome for both Who fans and newcomers alike' ***** Q Magazine Pete Townshend was once asked how he prepared himself for The Who's violent live performances. His answer? 'Pretend you're in a war.' For a band as prone to furious infighting as it was notorious for acts of 'auto-destructive art ' this could have served as a motto. Between 1964 and 1969 The Who released some of the most dramatic and confrontational music of the decade, including 'I Can't Explain', 'My Generation' and 'I Can See For Miles'. This was a body of work driven by bitter rivalry, black humour and dark childhood secrets, but it also held up a mirror to a society in transition. Now, acclaimed rock biographer Mark Blake goes in search of its inspiration to present a unique perspective on both The Who and the sixties. From their breakthrough as Mod figureheads to the rise and fall of psychedelia, he reveals how The Who, in their explorations of sex, drugs, spirituality and class, refracted the growing turbulence of the time. He also lays bare the colourful but crucial role played by their managers, Kit Lambert and Chris Stamp. And - in the uneasy alliance between art-school experimentation and working-class ambition - he locates the motor of the Swinging Sixties. As the decade closed, with The Who performing Tommy in front of 500,000 people at the Woodstock Festival, the 'rock opera' was born. In retrospect, it was the crowning achievement of a band who had already embraced pop art and the concept album; who had pioneered the power chord and the guitar smash; and who had embodied - more so than any of their peers - the guiding spirit of the age: war. ...Show more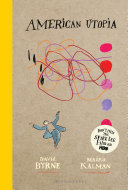 $53.00
NZD
Category: Music
A joyful collaboration between old friends David Byrne and Maira Kalman, American Utopia offers readers an antidote to cynicism, bursting with pathos, humanism, and hope--featuring his words and lyrics brought to life with more than 150 of her colorful paintings. The text is drawn from David Byrne's Am erican Utopia, which has become a hit Broadway show and now a documentary from Spike Lee*. The four-color artwork, by Maira Kalman, which she created for the Broadway show's curtain, is composed of small moments, expressions, gestures, and interactions that together offer a portrait of daily life and coexistence. With their creative talents combined, American Utopia is a salvo for kindness and a call for jubilation, a reminder to sing, dance, and waste not a moment. Beautifully designed and edited by Alex Kalman, American Utopia is a balm for the soul from two of the world's most extraordinary artists. *Don't miss the Spike Lee film of the American Utopia on HBO. ...Show more