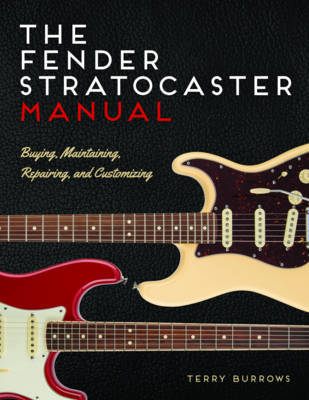 $37.00
NZD
Category: Music - Instruments
This is the ultimate owner's manual for the world's most popular guitar! This is a step-by-step, heavily illustrated guide to everything about the legendary Fender electric guitar, the Stratocaster! It shows owners and dreamers the basics of selecting and buying Strats; maintenance and repairs such as t uning, setting intonation, tremolo alignment, fret repairs, and bridge and nut adjustments; electrical troubleshooting; spur-of-the-moment stage-side fixes; and some basic "performance" enhancements such as adding "hot rod" Fender and aftermarket pickups, locking-tremolo nuts, and more. Let world-renowned guitar expert Terry Burrows be your guide to this awesome instrument. Gorgeous shots of Fender guitars and guitar parts and images of well-known musicians playing Stratocasters make this a book no fan will want to miss. ...Show more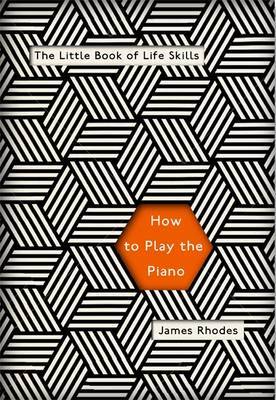 $30.00
NZD
Category: Music - Instruments
An accessible and inspiring guide by the pianist and international bestselling writer James Rhodes, who promises that this book gives anyone with two hands, a piano or an electric keyboard and just 45 minutes a day the tools they need to learn to play Bach's Prelude No. 1 in C Major in 6 weeks, even if they know nothing about music and have never even touched a piano before. How often do we convince ourselves that it's just too late - too late to learn how to ride a bike, too late to know how to meditate, too late to travel the world...As we get older and time slips through our fingers like water, we become resigned, almost defeatist, about abandoning our dreams. For James Rhodes, after the inevitable "How many hours a day do you practice?" and "Show me your hands", the most common thing people say to him when they hear he's a pianist is "I used to play the piano as a kid. I really regret giving it up". Where does this mourned and misplaced creativity go? For Rhodes, it's still there to be tapped into by all of us, at any point. This inspirational book gives us the means to do this, by breaking up Bach's seminal Prelude No. 1 from the Well-Tempered Clavier into manageable segments, teaching us the basics of piano playing - how to read music, the difference between the treble and the bass clef, sharp and flat notes, how to practice etc. - and encouraging personal interpretation in a way that is guaranteed to soothe the mind, feed the soul and unleash creative powers we didn't know we still had. All of this will culminate in an ability to perform one of Bach's masterpieces. "If listening to music is soothing for the soul, then playing music is achieving enlightenment. It's going from kicking a ball around with a few pals to playing alongside Ronaldo." ...Show more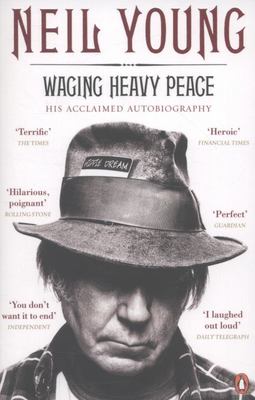 $29.99
NZD
Category: Music - Instruments
Waging Heavy Peace is the remarkable memoir of rock icon Neil Young. Neil Young is a singular figure in the history of rock and pop culture in the last four decades, inducted not once but twice into the Rock and Roll Hall of Fame. Reflective, insightful and disarmingly honest, Waging Heavy Peace is his long-awaited memoir. From his youth in Canada to his crazy journey out to California, through Buffalo Springfield and Crosby, Stills & Nash, to his massively successful solo career and his re-emergence as the patron saint of grunge on to his role today as one of the last uncompromised and uncompromising survivors of rock 'n' roll - this is Neil's story told in his own words. Young presents a kaleidoscopic view of personal life and musical creativity; it's a journey that spans the snows of Ontario to the LSD-laden boulevards of 1966 Los Angeles to the contemplative paradise of Hawaii today. Along the way he writes about the music, the victims, the girls and the drugs; about his happy family life but also about the health problems he and his children have experienced; about guitars, cars and sound systems; about Canada and California and Hawaii. ...Show more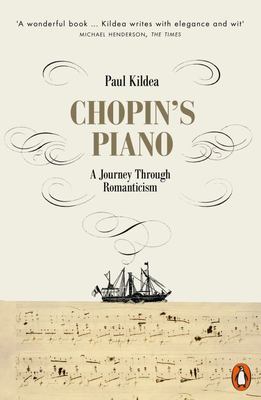 $28.00
NZD
Category: Music - Instruments | Reading Level: near fine
'Beguiling ... Limpidly written, effortlessly learned' William Boyd, TLS, Books of the Year In November 1838 Frédéric Chopin, George Sand and her two children sailed to Majorca to escape the Parisian winter. They settled in an abandoned monastery at Valldemossa in the mountains above Palma, where Chopin finished what would eventually be recognised as one of the great and revolutionary works of musical Romanticism - his 24 Preludes. There was scarcely a decent piano on the island (these were still early days in the evolution of the modern instrument), so Chopin worked on a small pianino made by a local craftsman, which remained in their monastic cell for seventy years after he and Sand had left. This brilliant and unclassifiable book traces the history of Chopin's 24 Preludes through the instruments on which they were played, the pianists who interpreted them and the traditions they came to represent. Yet it begins and ends with the Majorcan pianino, which during the Second World War assumed an astonishing cultural potency as it became, for the Nazis, a symbol of the man and music they were determined to appropriate as their own. The unexpected hero of the second part of the book is the great keyboard player and musical thinker Wanda Landowska, who rescued the pianino from Valldemossa in 1913, and who would later become one of the most influential musical figures of the twentieth century. Kildea shows how her story - a compelling account based for the first time on her private papers - resonates with Chopin's, while simultaneously distilling part of the cultural and political history of Europe and the United States in the central decades of the century. Kildea's beautifully interwoven narratives, part cultural history and part detective story, take us on an unexpected journey through musical Romanticism and allow us to reflect freshly on the changing meaning of music over time. ...Show more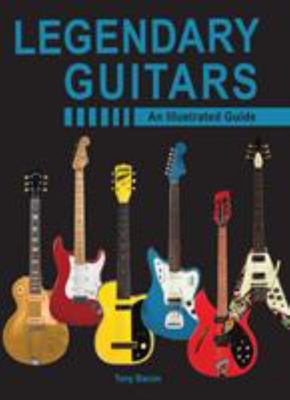 $40.00
NZD
Category: Music - Instruments
Electric Guitar Evolution guides you through the electric guitars of the 1950s and '60s and the culture, styles, and music that shaped them. "Finding ways to use the same guitar people have been using for 50 years, to make sounds no one has heard before, is truly what gets me off." --Jeff BeckElectric G uitar Evolution: Classic 50s & 60s Models From Past To Present illustrates how the great instruments created and produced between 1950 and 1969 went on to define the design, looks, and playability of today's electric guitars. Electric Guitar Evolution draws direct lines between the mid-century originals and many of today's most highly-prized instruments. Alongside classic originals, you'll see great examples of more recent instruments, showing how today's guitar makers have produced fresh interpretations that draw on the venerable '50s and '60s templates. The guide details everything from highly accurate (and highly priced) vintage remakes and artist models to the broader influences and mashup qualities of modern retro creations. The 1950s marked the birth of so many now-classic electric guitars: from the Gibson Les Paul and the Fender Telecaster (as seen with Bill Haley & His Comets and with Little Richard's band) to the Gretsch 6120 and the Gibson Flying V (twanged by Duane Eddy and touted by Albert King). In the 1960s, players pushed the sound of the electric guitar--bending, distorting, and overloading the instrument to within an inch of its life--all to fire some of the most extraordinary music ever created, not least by Jimi Hendrix with an upside-down Fender Stratocaster, Eric Clapton with a psychedelic Gibson SG, and George Harrison with a 12-string Rickenbacker. The work of more than 50 guitar brands--past and present--is highlighted, including Airline, Ampeg, Antoria, Aria, Baldwin, Bigsby, Burns, Coral, Danelectro, Eko, Epiphone, Fender, Framus, Futurama, Gibson, Goya, Gretsch, Grimshaw, Guild, Guyatone, Hagstrom, Harmony, Hofner, Hopf, Ibanez, Kawai, Kay, Kent, Kustom, La Baye, Magnatone, Messenger, Micro-Frets, Mosrite, National, Rickenbacker, Silvertone, Stratosphere, Supro, Teisco Del Rey, Tokai, Vega, Vox, Wandre, Watkins, and Yamaha. Alongside the eye-popping guitar photographs is a unique collection of classic advertisements, period catalogs, and other rare memorabilia. Electric Guitar Evolution: Classic 50s & 60s Models From Past To Present also contains a chronological narrative of world events that places these remarkable instruments in the context of two decades of mesmerizing contrasts and revolutionary invention.Electric Guitar Evolution takes you on an illustrated journey through the guitars and culture that drove the sound of rock 'n' roll, blues, and country, from 1950 to present day. ...Show more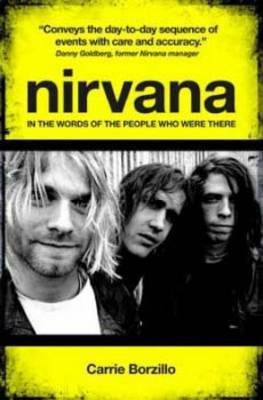 $37.00
NZD
Category: Music - Instruments
This unique telling of the story of Kurt Cobain's years with Nirvana is made up of quotes and interviews from the people who were there as the story was unfolding. Written by a leading journalist, it's as near as possible to a day-by-day log of every significant event from the band's inception right thr ough to Kurt Cobain's tragic early death. Spawned in the intensely fertile music scene that blossomed in and around Seattle in the late 1980s, Nirvana instantly distinguished itself by virtue of the singular passion that drove its leader, Kurt Cobain. The singer was imbued with incredible personal magnetism, as well as an uncommon gift for articulating the chaotic emotions of what has been called a lost generation, but his extreme distaste for the attention attracted by those talents proved overwhelming. Nirvana's influence is certain to be felt for many years to come, and this book looks for the reasons behind their seismic impact. ...Show more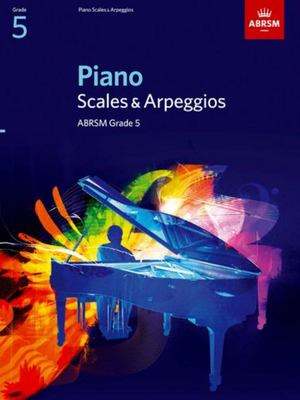 $26.00
NZD
Category: Music - Instruments | Series: ABRSM Scales and Arpeggios Ser.
This edition contains all the scales and broken chords required for the Grade 6 ABRSM Piano exam. Provides suggested fingering and a helpful introduction including advice on preparing for the exam.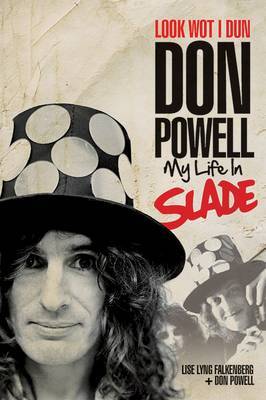 $29.99
NZD
Category: Music - Instruments
Look What I Dun is the story of Slade told through the eyes of drummer Don Powell whose life was shattered when, in 1973 at the height of the group's fame, he was involved in a horrific car crash. Unflinching in his honesty, Powell deals frankly with the aftermath of the accident that took the life of h is girlfriend and left him with injuries that affect him to this day. Leaders of the glam rock movement, Slade were the UK's biggest singles band in the years 1971-74. Their many hits have become rock'n'roll standards, not least 'Merry Christmas Everybody', arguably Britain's all-time favourite Christmas song. For Don Powell, though, success came at a price. Lucky to survive, the aftermath of his accident included alcoholism, financial woes and a life of reckless promiscuity. Now sober and settled in Denmark with an adopted family of his own, Don Powell's story - as told to Lise Lyng Falkenberg - is a no-nonsense journey to the heights and depths of the rock world. ...Show more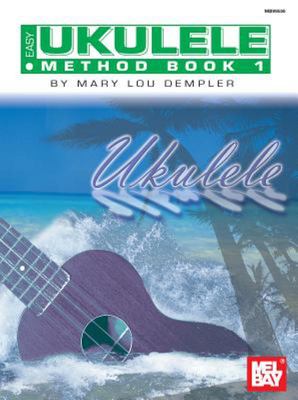 $36.00
NZD
Category: Music - Instruments
The Easy Ukulele Method books give you music at your fingertips! Using both notation and tablature, this method is so easy that in minutes you will be strumming your ukulele and singing along to familiar songs. Students of all ages will enjoy this book! The ukulele is an instrument for everyone and ever y type of music! So begin today using this tablature method and discover the wonders of this little instrument. ...Show more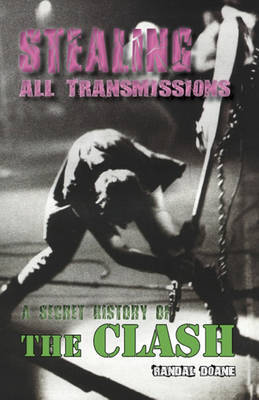 $39.99
NZD
Category: Music - Instruments
This is a love story. It's the story of how The Clash fell in love with America, and how America loved them back. The romance began in full in 1977, when select rock journalists and DJs aided the band's quest to depose the rock of indolence that dominated American airwaves. This history situates The Cla sh amid the cultural skirmishes of the 1970s, and culminates with their September 1979 performance at the Palladium, in New York City. This concert, broadcast live on WNEW, concluded with Paul Simonon treating his Fender bass like a woodsman's axe. The performance produced one of the most exhilarating Clash bootleg recordings, and the photo of Simonon's outburst - which graced the cover of the London Calling LP - was recently deemed the greatest rock 'n' roll photograph of all time. That night marked one of the last opportunities for American audiences to see The Clash as a punk band, vying between conviction and uncertainty, before they became a seriously brilliant rock group. ...Show more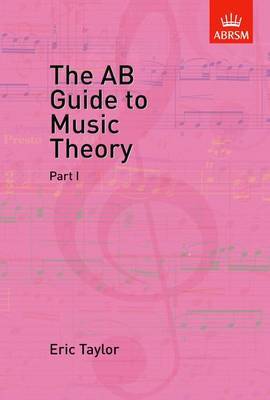 $25.00
NZD
Category: Music - Instruments | Reading Level: very good
Provides an introduction to the basic elements in harmony and musical structure. Covers the basics of rhythm and tempo, an introduction to pitch, intervals and transposition, articulation, ornaments, and reiterations.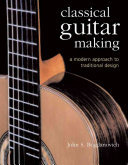 $79.99
NZD
Category: Music - Instruments
"Renowned luthier John S. Bogdanovich crafted the project shown inside for his own personal use. The design he presents is simple but elegant and is a composite of ideas borrowed from several different guitars admired for their tonal qualities and aesthetic details. In close-up photographs Bogdanovich i nvites you to stand by his side and follow the entire process from start to finish. He offers guidance through every step, and explains every decision, from the arrangement of his workbench and the selection of the wood, to tuning and setting up the instrument. Bogdanovich also provides a choice of alternative methods and materials -- to help you find your own style of working, and to enable you to add your personal touches to your project. By the time your instrument is finished, you'll have acquired a world of knowledge, from the difference between quartersawn and flat-sawn wood to the pros and cons of lacquer versus French polish. You'll have mastered dozens of skills, including bending and aminating wood and cutting and seating wire frets. Best of all, you'll have a beautiful instrument, designed to your own specifications, that will give pleasure to everyone who hears it." -- Book jacket. ...Show more