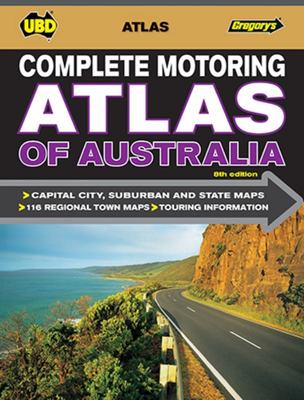 $39.99
NZD
Category: Maps
The Complete Motoring Atlas 8th edition is an excellent all-purpose motoring atlas, wherever you want to go throughout Australia. The 116 regional town maps are what really sets this atlas apart, and the marking of the visitor information centre locations helps the traveller access lots of vital informa tion once they hit town. For those wanting touring advice, city, state and Australia wide information is provided, as well as inter-city routes. Distance and fuel consumption charts are a great help when planning your journey, and ensure there are no unexpected 'stops' along the way. The attractive maps are clearly laid out and easy to read, and the comprehensive index makes it a breeze to find the location you are looking for.   ...Show more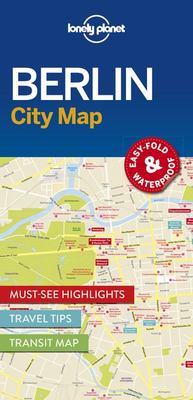 $14.99
NZD
Category: Maps | Series: Travel Guide | Reading Level: General Adult
From Lonely Planet, the world's leading travel guide publisher Durable and waterproof, with a handy slipcase and an easy-fold format, Lonely Planet Berlin City Map is your conveniently-sized passport to traveling with ease. Get more from your map and your trip with images and information about top city attractions, walking tour routes, transport maps, itinerary suggestions, extensive street and site index, and practical travel tips and directory. With this easy-to-use, full colour navigation tool in your back pocket, you can truly get to the heart of Berlin, so begin your journey now! *Durable and waterproof *Easy-fold format and convenient size *Handy slipcase *Full colour and easy-to-use *Extensive street and site index *Images and information about top city attractions *Handy transport maps *Walking tour routes *Practical travel tips and directory *Itinerary suggestions *Covers Prenzlauer Berg, Scheunenviertel, Friedrichshain, Schoneberg, Tiergarten, Museumsinsel, Kreuzberg, Western Kreuzberg, Kreuzkolln, Treptow Check out Lonely Planet Berlin, our most comprehensive guidebook to the city, covering the top sights and most authentic off-beat experiences. Or check out Lonely Planet Pocket Berlin, a handy-sized guide focused on the can't-miss experiences for a quick trip. About Lonely Planet: Since 1973, Lonely Planet has become the world's leading travel media company with guidebooks to every destination, an award-winning website, mobile and digital travel products, and a dedicated traveller community. Lonely Planet covers must-see spots but also enables curious travellers to get off beaten paths to understand more of the culture of the places in which they find themselves. The world awaits! Lonely Planet guides have won the TripAdvisor Traveler's Choice Award in 2012, 2013, 2014, 2015, and 2016. 'Lonely Planet. It's on everyone's bookshelves; it's in every traveller's hands. It's on mobile phones. It's on the Internet. It's everywhere, and it's telling entire generations of people how to travel the world.' -- Fairfax Media 'Lonely Planet guides are, quite simply, like no other.' - New York Times ...Show more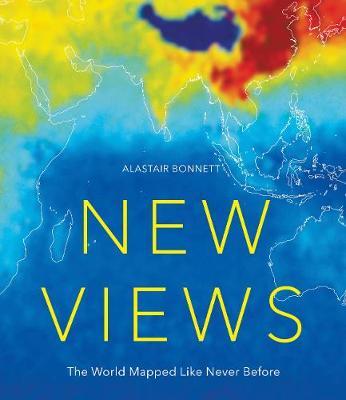 $55.00
NZD
Category: Maps
Modern satellite and geographical technology has enabled the world to be researched in new and incredible detail. From measuring species diversity to monitoring land shifts, our physical and sociological world is mapped like never before. New Views includes 50 specially commissioned maps that examine ou r world in a beautifully visual and fascinating way. Alastair Bonnett accompanies each map with a vivid essay that provides detailed insight into how the planet has changed and what it may look like in the future. From examining new deserts and charting airspace, to revealing emerging lands and measuring each continent's natural treasures. Each map showcases an important part of our world's history, sociology and of course, geography. New Views is an exciting, insightful and beautiful exploration of our world. ...Show more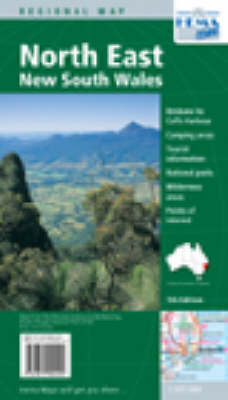 $14.95
NZD
Category: Maps | Series: Regional Maps S.
The map covers the east coast from just south of Coffs Harbour north to Brisbane and west to Inverell. Extensive tourist information and photographs are provided on the area, every point of interest highlighted, and a matrix details all of the facilities available in the National Parks. Scale: 1:500 000 ...Show more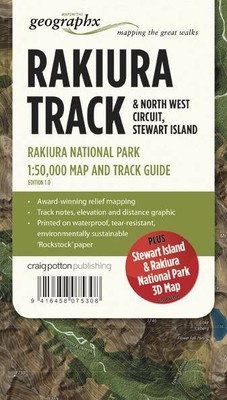 $27.99
NZD
Category: Maps | Series: Great Walks of New Zealand Map Series
This map is 1 of 9 in the new high-quality outdoor map series, featuring:- Award-winning relief mapping, with contours. Printed on waterproof, tear-resistant paper. Track notes. Elevation and distance graphic. Useful information. 3D map of related area on reverse of each map.