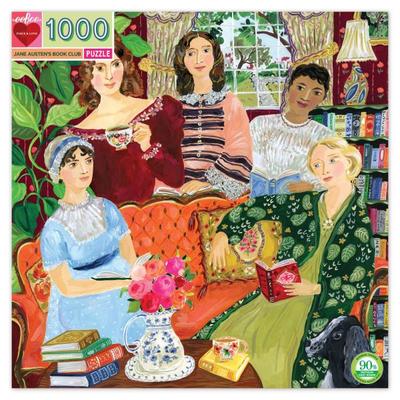 $48.00
NZD
Category: Jigsaw puzzles
The person, be it gentleman or lady, who has not pleasure in a good novel, must be intolerably stupid. – Jane Austen Who better to discuss a book you're lost in Than Mary Shelley or the wise Jane Austen? Eliot's mind and Hurston's hear Understand what is human, as does their art. Virginia Woolf too , will be helpful indeed… These women inform everything that we read! Puzzle your way through eeBoo's Jane Austen's Book Club 1000 Piece Puzzle, featuring notable novelists responsible for some of the world's greatest stories. Jigsaw puzzles are a great activity for the whole family to enjoy. Featuring art by Jennifer Orkin Lewis (@augustwren). Great for groups Full color insert Puzzle: 23" x 23" Box: 11" x 2" x 11" Featuring Jane Austen, Mary Shelley, George Eliot, Zora Neale Hurston, and Virginia Woolf. ...Show more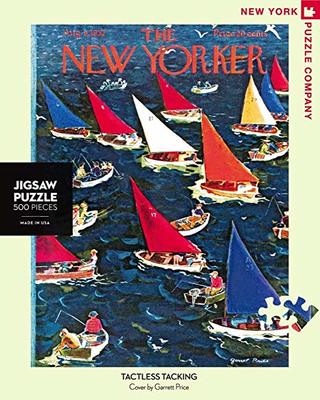 $48.00
NZD
Category: Jigsaw puzzles
Sit back and enjoy this puzzle of lounging Cats relaxing on the beautiful Amalfi Coast, illustrated by Anisa Makhoul,  These stunning artist-designed 1000-piece jigsaw puzzles are great for groups and families.     This puzzle is made of 90% recycled greyboard, printed with vegetable-based inks and desi gned with both beauty and skill development in mind Puzzle Size:58 x 58 cm ...Show more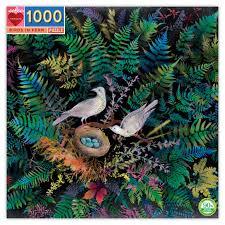 $30.00
NZD
Category: Jigsaw puzzles
Piece together the world of Shakespeare in this art jigsaw puzzle depicting the London of his day. Spot a huge cast of contemporary extras as A Midsummer Night's Dream is rehearsed at the Globe and fellow actors wander the streets, along with local characters who may well have provided the Bard with ins piration. From lovers ascending ladders and bears being baited to tavern brawls and summer fairs, there is something to delight in every detail. ...Show more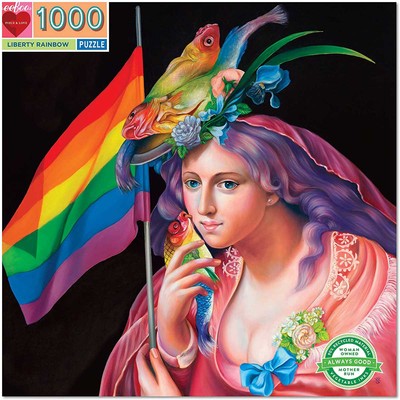 $48.00
NZD
Category: Jigsaw puzzles
1000 piece jigsaw Why is she snuggling a fish? We don't know, but we love the vibrancy and fun of this image!
$30.00
NZD
Category: Jigsaw puzzles
Don your deerstalker and immerse yourself in Holmes' London, complete with bodies, boat chases, and, of course, 221B Baker Street. Once you've assembled the puzzle, the game is afoot! Hunt for Conan-Doyle's most memorable characters, from the hound at Baskerville Hall to Moriarty, Dr. Watson, Mycroft, a nd more, as well as real historical figures from the era. ...Show more
$37.00
NZD
Category: Jigsaw puzzles | Series: New York Botanical Garden Ser.
This elegant, 1000-piece puzzle portrays a magnificent collection of roses, the flower world's most iconic bloom. As you piece the puzzle together you will see fabled roses in hues of crimson, peach, lemon and ivory blossom under your hands.
$23.00
NZD
Category: Jigsaw puzzles | Series: Usborne Book and Jigsaws
This pack contains a beautifully illustrated 200-piece jigsaw of the Solar System and a richly detailed double-sided fold-out that forms one continuous picture of the Solar System, featuring the Sun, planets, and various moons and spacecraft. The reverse features the same image, annotated with facts abo ut each of the objects shown. ...Show more