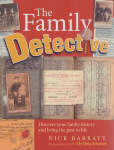 $49.99
NZD
Category: Genealogy
The market for family history has never been stronger. The phenomenally successful television series "Who Do You Think You Are?" made many people consider the subject for the first time. Nick Barratt, the man behind the interactive strand of the series, now brings his expertise to this practical, live ly and well-researched book, which will open the door to the fascinating world of genealogy. Accessible and clearly presented, and underpinned by a wealth of knowledge and experience, this book gives you everything you need to know to get cracking. From how to get started (talking to relatives, gathering clues, assembling a family tree), through to accessing and understanding and understanding the main sources (certificates, censes, probate and family registers), to how to flesh out your family tree, including tracing immigrant and emigrant relatives, tracking down military ancestors and how to cope if you uncover family secrets. Throughout the book, there are case histories and real-life examples to help and inspire every reader. ...Show more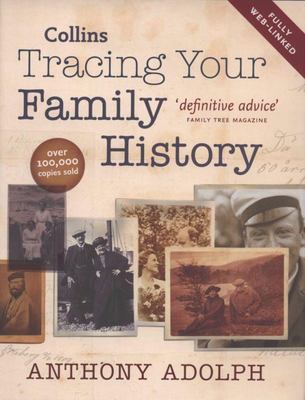 $69.99
NZD
Category: Genealogy
The new, fully-updated edition of Collins Tracing Your Family History is the definitive handbook for anyone interested in tracing their family's past.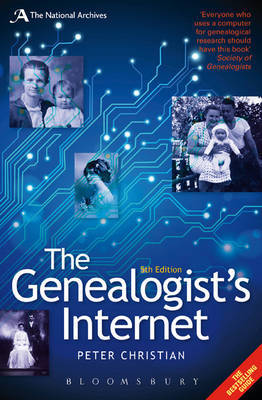 $45.00
NZD
Category: Genealogy
This practical guide identifies the major websites and online sources of data available to family historians. It is ideal for both beginners and more experienced researchers as it explores the most useful sources and helps readers to navigate each one. The Genealogist's Internet features fully updated U RLs and all of the recent developments in online genealogy. This fully updated fifth edition, endorsed by the National Archives, is the comprehensive guide for anyone researching their family history online. It covers: *Online census records and wills, including the 1911 Census *Civil registration indexes *Information on occupations and professions *DNA matching *New genealogy websites and search engines *Surname studies *Passenger lists and migration records *Information on digitised historical maps and photographs This book also includes the impact of blogging, podcasting and social networking on family history research, allowing family historians to find others with similar research interests and to share their results. Whether you want to put your family tree online, find distant relatives or access the numerous online genealogical forums, discussion groups and mailing lists, this book is a must-have. ...Show more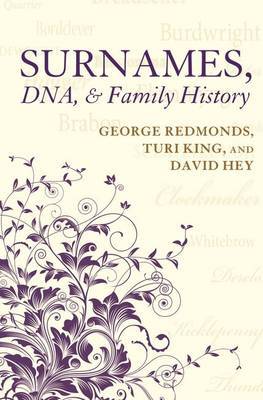 $59.99
NZD
Category: Genealogy
This book combines linguistic and historical approaches with the latest techniques of DNA analysis and show the insights these offer for every kind of genealogical research. It focuses on British names, tracing their origins to different parts of the British Isles and Europe and revealing how names ofte n remain concentrated in the districts where they first became established centuries ago. In the process the book casts fresh light on the ancient peopling of the British Isles. The authors consider why some names die out, and how others have spread across the globe. They use recent advances in DNA testing to discover whether particular surnames have a single, dual or multiple origins and whether various forms of a name have a common origin. They show how information from DNA can be combined with historical evidence and techniques to distinguish between individuals with the same name and different names with similar spellings and to identify the name of the same individual or family spelt in various ways in different times and places. Clearly written and illustrated with hundreds of examples, this book will be welcomed by all those engaged in genealogical research, including everyone seeking to discover the histories of their names and families. ...Show more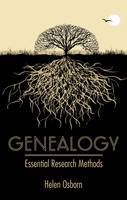 $59.99
NZD
Category: Genealogy | Reading Level: very good
This book is the ideal companion for anybody researching their family tree. It provides advice and inspiration on methods and problem-solving and helps the amateur family historian understand what successful professionals do to get results, and why we should copy them. Over ten chapters, it examines the various themes that affect the success or failure of all genealogy research. This begins with an overview of common challenges genealogists encounter and continues with an examination of how to both search effectively and find the right documentary sources. Using examples from her own family history as well as client work, teacher and professional genealogist Helen Osborn demonstrates how to get the most from documents, analyze problems and build research plans. These subjects lead on to recording results, how to ensure relationships are correctly proved, organizing information and presenting your findings. Although the book deals mainly with research in England and Wales, the skills taught are easily transferable to research in other countries. This book will be particularly valuable to anyone who is stuck with their research, in addition to those who are keen to learn about advanced skills and methods used by genealogists. ...Show more

$39.99
NZD
Category: Genealogy
Finding out about your ancestors and family history is now easier than ever. You can search on the internet, or employ a professional genealogist in to do all the digging for you But doing it yourself is often the most rewarding and fascinating method, but it can still be a confusing and complicated bus iness. Where is the best place to start? Which records are the most reliable? And where can you expect to find in formation about the history of your community or your home? Discovering more about family, ancestry or the area you grew up in can give a huge insight into how and why you are the person you are. In Discover your roots, Paul Blake and Maggie Loughran take readers through 52 brilliant ideas that will get them started on their road to discovery, with inspired techniques, clever tricks and insider secrets. ...Show more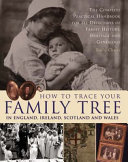 $29.99
NZD
Category: Genealogy
Have you ever wondered what the lives of your forefathers were like? This book will take you on an exciting voyage of discovery into your family's past, offering a complete introduction to the subject of genealogy. It begins with the basics of starting your own search and guides you through each develop ing stage. You'll learn what clues to look out for as you study old photographs, certificates and documents, and find out about the organizations and websites that will help you go further. As you step back in time and the lives of your forebears begin to unfold, you're guaranteed to be gripped as the links that connect you to the past are revealed. ...Show more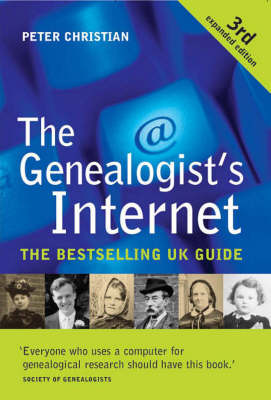 $55.00
NZD
Category: Genealogy
There is a wealth of data on the Web for those researching a family tree. However, the sheer volume of information and diversity of websites can make starting your search confusing and time-consuming. Help is at hand with this clear and authoritative guide from the National Archives.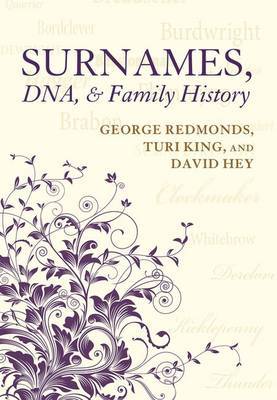 $35.00
NZD
Category: Genealogy
This book combines linguistic and historical approaches with the latest techniques of DNA analysis and shows the insights these offer for every kind of genealogical research. It focuses on British names, tracing their origins to different parts of the British Isles and Europe and revealing how names oft en remain concentrated in the districts where they first became established centuries ago. In the process the book casts fresh light on the ancient peopling of the British Isles. The authors consider why some names die out while others spread across the globe. They use recent advances in DNA testing to investigate whether particular surnames have single, dual, or multiple origins, and to find out if the various forms of a single name have a common origin. They show how information from DNA can be combined with historical evidence and techniques to distinguish between individuals with the same name and different names with similar spellings, and to identifty the name of the same individual or family spelt in various ways in different times and places. The final chapter of this paperback edition, looking at the use of genetics in historical research, has been updated to include new work on the DNA of Richard III. ...Show more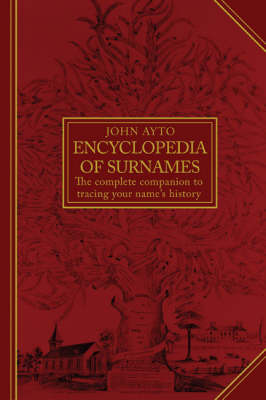 $49.99
NZD
Category: Genealogy
The Encyclopedia of Surnames is not just another dictionary! With entertaining coverage of more than 7,000 surnames listed alphabetically, it provides a complete and accessible companion to tracing the history of names. Written by John Ayto, a respected lexicographer and author of titles such as "Word O rigins", The Encyclopedia of Surnames is the ideal gift or research tool for historians, journalists, genealogists, researchers and anyone interested in tracing their family history. Broad coverage includes supplementary features on famous surnames, surnames of fictional characters, pseudonyms and names from abroad which are popular in the UK, including Celtic names. ...Show more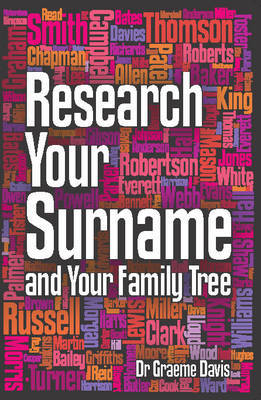 $45.00
NZD
Category: Genealogy
Find out what your surname means and trace your ancestors who share it too. Perhaps your surname is that of a Norman who came to Britain after the Battle of Hastings; or a Celtic clan name. Maybe it is an old English trade. It may be distinctive of a particular location. And just possibly you might be r elated to everyone who bears the name. Find out! Your surname is part of you - so use this book to discover what it really means. This comprehensive book will show you how to research your surname and your family tree, both in earliest and in more recent years. It provides practical activities to investigate the meaning of any British surname. You will discover: - The meaning of your surname - How old it is - Where it comes from - What associations it has today - How to use your surname to trace ancestors You may also be able to take part in a One Name Study or use DNA profiling to make contact with other people who bear your surname and with whom you share distant ancestors ...Show more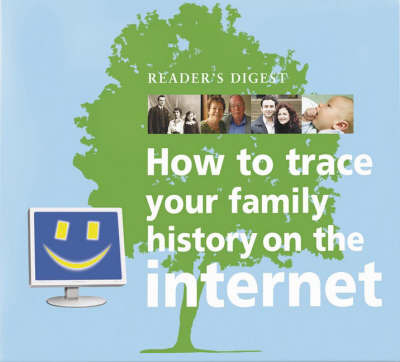 $0.00
NZD
Category: Genealogy
Have you ever wondered what surprises there are in your family tree? It's never been easier to become a detective and find out - thanks to technology. The internet is one of the most essential tools in the family historian's kit, but without the right know-how, it can be a bewildering experience. How to Trace Your Family History on the Internet guides you through the maze of online sources, directing you to the facts, figures, dates and stories relevant to your search. No matter how much - or how little - you already know about your ancestors, this practical, easy-to-use book will make finding out fascinating, fun and easy. ...Show more