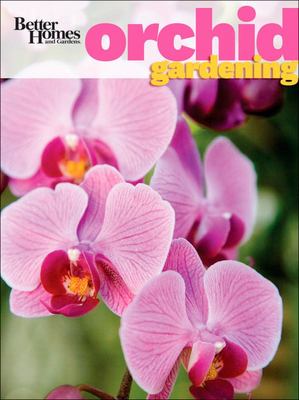 $29.99
NZD
Category: Gardening | Series: Better Homes and Gardens Gardening Ser.
A complete guide for planning, planting, and caring for orchids Better Homes and Gardens(r) Orchid Gardening makes it simple to grow and maintain gorgeous orchids year-in and year-out. Even if you've never grown an orchid, this straightforward and comprehensive guide for people of all gardening skill le vels will show you how to get it right the first and every time. With colorful diagrams, helpful checklists that make shopping and planning a breeze, and easy-to-follow directions for all kinds of projects, it's the perfect guide to planning and maintaining your dream orchid collection.* Chapters include a primer on understanding orchids, a glossary of orchid terminology, tips for selecting the best varieties for your region and situation, inspirational design ideas, and plant pairings* Includes more than 525 gorgeous color photos throughout, including an orchid encyclopedia featuring more than 200 varieties of orchids* Features Better Homes and Gardens Test Garden tips and advice from the Better Homes and Gardens Garden Doctor throughout Perfect for orchid lovers of any skill level, Orchid Gardening is the comprehensive, easy-to-use guide to selecting and caring for orchids. ...Show more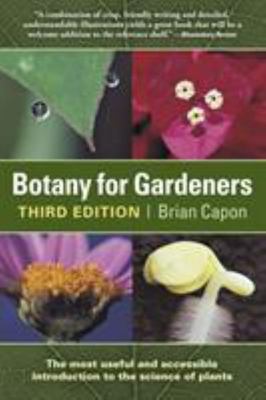 $49.99
NZD
Category: Gardening | Series: Science for Gardeners Ser.
For two decades readers around the world have been fascinated by Brian Capon's crystal-clear descriptions of how plants work. What happens inside a seed after it is planted? How do plants use each other - and animals - to survive? How do they reproduce, and how do they transform nutrients into growth? B otany for Gardeners is the most complete, compact and accessible introduction to the world of botany available. The new edition has been expanded with dazzling scanning electron microscope photographs and even more amazing facts about plants. Especially timely are new essays on food plants: what makes plants edible, the effects of climate change, and the role of genetic engineering. Whether it's the exotic behaviors of unusual seeds, the astounding weight-bearing capacity of the Victoria waterlily, or the ingenious existence of lichens, the third edition of Botany for Gardeners will be embraced by beginning gardeners and devoted plant-o-philes. ...Show more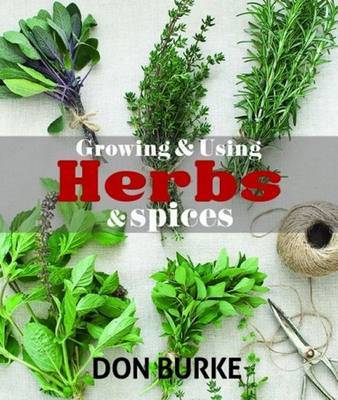 $39.99
NZD
Category: Gardening
Here we have a wonderful collection of herbs, and a few spices, that can be grown in your own garden. Herbs are by far the best and easiest of all edible plants to grow. Choosing what herb or spice is right for you is easy in this lovely illustrated guide to herbs and spice. Each herb listing has inf ormation on how to grow and harvest the herb as well as kitchen uses and health benefits. ...Show more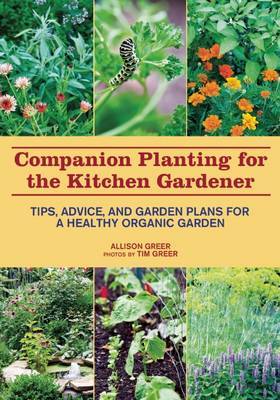 $29.99
NZD
Category: Gardening
Companion planting techniques have been used for centuries to facilitate better, more nutritious, and more abundant crops. Did you know that beets will grow better if surrounded by mint or garlic, but tomatoes should not be planted near cabbage? Flax helps protect some root vegetables from pests, and to matoes will thrive when planted near carrots (though the carrots may wind up stunted). Your celery will be happier if it's far away from corn, but broccoli and dill make a terrific garden pair. It's a lot to think about, but there's no reason to feel overwhelmed. With Companion Planting for the Kitchen Gardener, you'll have all the information you need in clear, concise terms and with charts and garden plans you can copy or modify to suit your family's needs.   Starting with the basics of organic gardening, such as how to prepare quality soil and the importance of cover crops and organic fertilizer, authors Allison and Tim Greer explain the principles of companion planting, how plants interact, and how you can use that information to your garden's benefit. There is an entire chapter devoted to each of the fifteen most popular vegetables, with charts, diagrams, and descriptions of each--a treasure for gardeners with busy lives who want an easy reference guide for planning their ideal kitchen garden. Full of gorgeous, full-color photographs and easy-to-follow diagrams, this is a beautiful, useful guide for the home organic gardener. ...Show more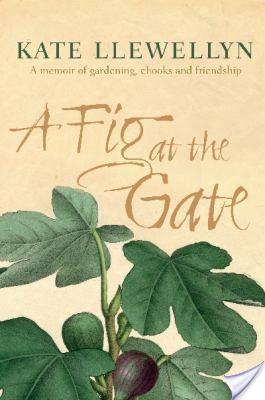 $37.00
NZD
Category: Gardening
In A Fig at the Gate, author Kate Llewellyn, now in her seventies, embraces a new phase in her life, asking the question, 'How does one live well?'Following the joyful crafting of her gardens in the Blue Mountains (The Waterlily) and north of Wollongong (Playing with Water), Kate creates a new garden ne ar the sea in Adelaide, planting olives, plums, limes and blood oranges, learning how to keep poultry, setting a duck on eggs. Delight and enrichment come with the learning of new skills, being close to family and old friends, long companionable beach walks, rediscovering old recipes, food and wine.Wise and joyful, accepting what she cannot change while relishing what she has, Kate shares the beauties and frailties of the human condition and shows us what the gifts of ageing can bring.'I strongly feel that A Fig at the Gate is a book that is needed as we all sift and sort these things in our lives.' Belinda Jeffery ...Show more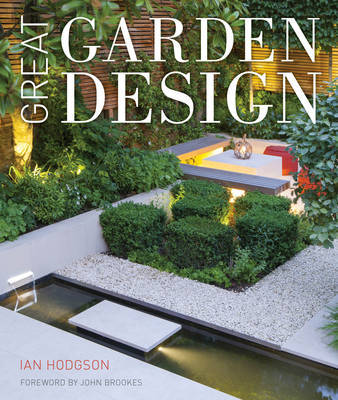 $59.99
NZD
Category: Gardening
This book presents the best garden designs of the last ten years from more than 50 top garden designers. It offers design solutions for every situation, every area, all tastes and budgets, and any size of garden. It draws on the talents of celebrated designers such as Tom Stuart Smith, Luciano Giubbilei , Charlotte Rowe, Ian Kitson, John Brookes, Cleve West, Dan Pearson and Andy Sturgeon. It also showcases the work of lesser-known designers whose innovating designs deserve wider recognition. The process of garden design requires many thousands of small decisions in the pursuit of the most appealing solutions for outdoor spaces. But this book makes the complex process simpler by offering ample choices of contemporary design for you to explore what's possible, what's practical and what's affordable. Comprising garden rooms, ornamental details, styles and planting ideas, this book will appeal to every garden owner, whether they manage a small or medium sized garden, a roof terrace, balcony or courtyard space. It offers cutting edge solutions for those seeking an entirely new look as well as key details that can make all the difference. ...Show more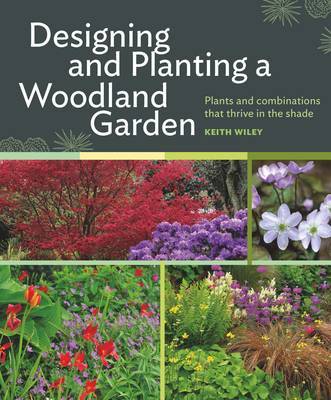 $69.99
NZD
Category: Gardening
The woods evoke a powerful response in people--we are moved by the moss-covered stones, the towering trees, and the pockets of quiet shade. A designed woodland garden can create the same effect. Keith Wiley, former head gardener for one of the most beloved woodland gardens, The Garden House, has spent h is entire career dedicated to woodland plants. In Designing and Planting a Woodland Garden he offers comprehensive information on hundreds of woodland plants and details how to use them in a well-designed garden. Information on planting a woodland garden includes design tips and instruction on how to create shade in a garden. Plant profiles for woodland trees, shrubs, perennials, bulbs, ferns, and grasses include complete growing information, along with the botanical and common name and zone requirements. ...Show more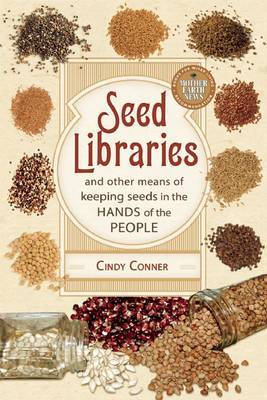 $29.99
NZD
Category: Gardening
Historically, seed companies were generally small, often family-run businesses. Because they were regionally based, they could focus on varieties well-suited to the local environment. A Pacific Northwest company, for example, would specialize in different cultivars than a company based in the Southeast. However the absorption of these small, independent seed businesses into large multinationals, combined with the advancement of biotechnology resulting in hybrids and GMO seeds, has led to a serious loss of genetic diversity. The public is now at the mercy of the corporations that control the seeds. In the past few years, gardeners have realized the inherent danger in this situation. A growing movement is striving to preserve and expand our stock of heritage and heirloom varieties through seed saving and sharing opportunities. Seed Libraries is a practical guide to saving seeds through community programs, including: * Step-by-step instructions for setting up a seed library * A wealth of ideas to help attract patrons and keep the momentum going * Profiles of existing libraries and other types of seed saving partnerships Whoever controls the seeds controls the food supply. By empowering communities to preserve and protect the genetic diversity of their harvest, Seed Libraries is the first step towards reclaiming our self-reliance while enhancing food security and ensuring that the future of food is healthy, vibrant, tasty, and nutritious. Cindy Conner is a permaculture educator, founder of Homeplace Earth and producer of two popular instructional gardening DVDs. She is also the author of Grow a Sustainable Diet. ...Show more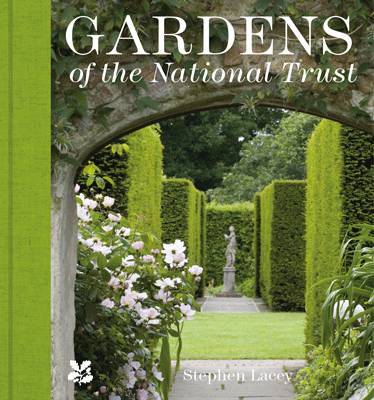 $69.99
NZD
Category: Gardening | Series: National Trust Home and Garden Ser.
The National Trust has the finest collection of gardens in the United Kingdom. In this book Stephen Lacey paints a vivid historical and horticultural picture of the individual gardens, placing them firmly within the context of gardening history in Britain. All the major periods and styles of garden desi gn are represented, ranging from the formality of early gardens such as Hanbury Hall and Ham House, magnificent 18th-century landscapes like Stowe and Croome Park and the heady Victorian creations of Biddulph Grange and Waddesdon Manor to the famous plantsmen's gardens of the last century, such as Nymans, Hidcote Manor and Sissinghurst Castle. Much has happened in the gardens of the National Trust since the last revision of this book, and this edition has been revised to embrace recent restorations, to introduce recently acquired properties, and to showcase superb new photography. New entries featured include Dyffryn Gardens, a magnificent example of Edwardian garden design, Tredegar House, situated in its 90 acres of beautiful gardens and parkland, and the Arts and Crafts charm of Stoneywell. The book serves as a practical guide as well as a source of inspiration. Each entry gives details of soil type and climate and an appendix includes many other gardens to visit. In addition, there are practical features on different aspects of gardening, written by National Trust head gardeners. Glorious colour photographs illustrate the entries, complementing the text to bring the gardens to life. ...Show more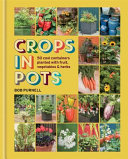 $30.00
NZD
Category: Gardening
There are few things more rewarding than picking your own homegrown ingredients for a salad, pasta dish or stew. The flavour of freshly harvested produce is far superior to anything you can buy in the supermarket. What's more, you have the satisfaction knowing that it was your own handiwork, and you're able to control whether or not to use chemicals. You don't need a huge amount of space in order to get a worthwhile crop. A wide range of edible plants can be grown successfully in containers and many are just as much a delight to the eye as to the tastebuds. This book has 50 great ideas for growing fruit and vegetables in containers. Your hanging baskets, window boxes and pots will be colourful, beautiful to look at and produce plentiful crops. ...Show more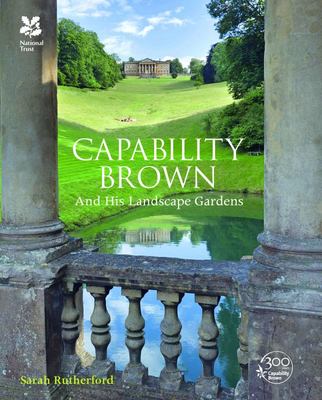 $45.00
NZD
Category: Gardening | Series: National Trust History & Heritage
One of the most remarkable men of the 18th century, Lancelot 'Capability' Brown was known to many as 'The Omnipotent Magician' who could transform unpromising countryside into beautiful parks that seemed to be only the work of nature. His list of clients included half the House of Lords, six Prime Minis ters and even royalty. Although his fame has dimmed, we still enjoy many of his works today at National Trust properties such as Croome Park, Petworth, Berrington, Stowe, Wimpole, Blenheim Palace, Highclere Castle (location of the ITV series Downton Abbey) and many more. In Capability Brown, author and garden historian Sarah Rutherford tells his triumphant story, uncovers his aims and reveals why he was so successful. Illustrated throughout with colour photographs of contemporary sites, historical paintings and garden plans, this is an accessible book for anyone who wants to know more about the man who changed the face of the nation and created a landscape style which for many of us defines the English countryside. ...Show more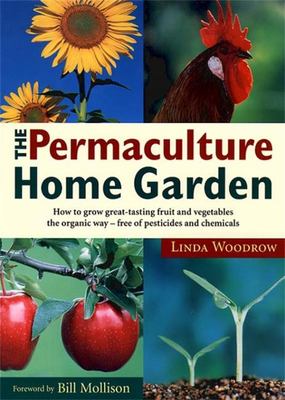 $49.99
NZD
Category: Gardening
Inspired by her own training in permaculture, Linda Woodrow has devised a totally integrated organic system of gardening that combines science with common sense. In The Permaculture Home Gardenshe draws us into a warmly welcoming household where everyone shares the planting, helps to tend the hens, and relaxes after a satisfying day's work. Step-by-step instructions and helpful diagrams make it easy to plan and plant a garden to suit your taste and space - a garden that not only looks wonderful but also yields bountiful fruit, herbs and vegetables. ...Show more