$39.99
NZD
Category: Fitness
Stride out with confidence! Done correctly, power walking revs up your energy levels and gets you on the fast track to fitness in just 30 minutes a day.Step-by-step sequences explain the correct technique for this easy, low-impact, aerobic workout.Detailed programmes for a range of abilities, everyday f itness regimes, and competitive walking events.Expert guidance from Nina Barough, who organises research and care, for the charity Walk the Walk Worldwide. ...Show more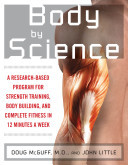 $39.00
NZD
Category: Fitness
In "Body By Science," bodybuilding powerhouse John Little teams up with fitness medicine expert Dr. Doug McGuff to present a scientifically proven formula for maximizing muscle development in just 12 minutes a week. Backed by rigorous research, the authors prescribe a weekly high-intensity program for i ncreasing strength, revving metabolism, and building muscle for a total fitness experience. First published 2009. ...Show more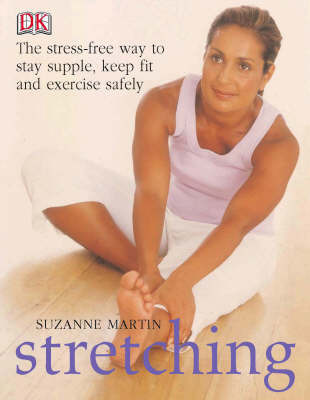 $34.95
NZD
Category: Fitness
The stress-free way to stay supple, keep fit and exercise safely. This practical head-to-toe guide to stretching will remodel your body in just 21 days through quick home exercises that will improve your posture and counter the effects of ageing. Step-by-step photography show stretches for every part of your body and also includes mini-routines when you are short of time or if you have space restrictions, such as when stuck in the car in a traffic jam. Discover how to help relieve pain, ease everyday stresses and enjoy sport without injury. ...Show more

$130.00
NZD
Category: Fitness
This new second edition concentrates on the various ways in which an athlete, whether the average participant or the elite competitor, can modify technique to achieve optimal performance. Its emphasis on athletic assessment and physical capacity modification provides a unique perspective that will help coaches and other sport professionals appraise the body structure of their athletes so that strengths can be fully utilised and weaknesses inproved. The book relies on current research findings and proven methods in developing physical athletic performance and to help readers learn to recognise and use appropriate methods to develop optimal physical qualities for skilled performance. The text categorises 30 international sports into nine distinct groups organised by common features, e.g. racket sports; aquatic sports; gymnastics and power sports. Within each group, techniques that improve performance are analysed with specific examples given from a variety of international coaches. Using this text, readers can integrate and apply the elements of body structure, body composition, assessment, physiology and biomechanics to assess current capabilities and enhance the performance of athletes. ...Show more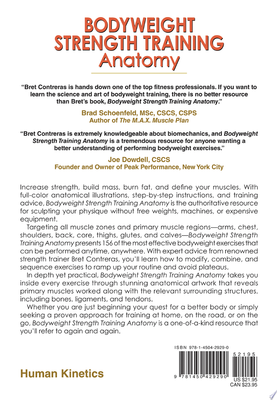 $45.00
NZD
Category: Sport | Series: Anatomy Ser.
Going far beyond standard pull-ups, push-ups, and squats, Bodyweight Strength Training Anatomy presents 156 unique exercises that work every muscle in the body. Detailed anatomical artwork accompanies step-by-step instructions for performing each exercise anytime, anywhere, without the need for equipmen t or machines.  ...Show more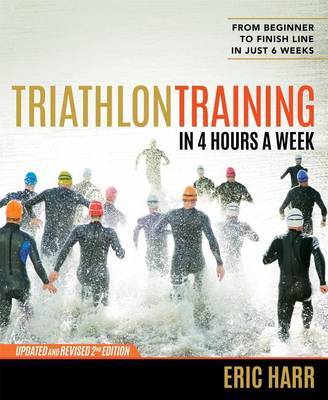 $35.00
NZD
Category: Sport
Triathlons are more popular now than ever. In this updated, revised version of his successful 2003 edition, triathlon champion Eric Harr provides the most up-to-date, cutting edge advice and research to inform and motivate today's many budding triathletes. The epitome of a specific, clear, reliable trai ning guide, Triathlon Training's chapters include four separate training programs to accommodate every fitness level; a comprehensive gear guide; a complete menu plan including nutritional options for vegan, paleo, and gluten-free athletes; strategies to stay motivated; and a guide to race day; among other subjects. Athletes will be eager to integrate the wealth of information into their training. ...Show more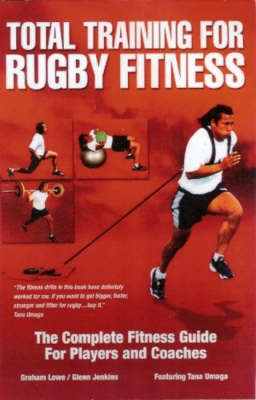 $39.99
NZD
Category: Fitness
Total Training For Rugby Fitness is the new authoritive guide to rugby fitness training. Written by New Zealand's most respected and successful professional rugby trainer this book gives you all you need to know to stay ahead of the pack! Learn the most up to date training secrets of New Zealand's most successful international players including superstar Tana Umaga's speed training routine. This easy to follow educational guide is stacked full of clear photographic exercises with specific guidelines on fitness testing, strength, speed, power, endurance, cross training, and flexibility. The guidelines offer direction for beginner, intermediate and advanced levels of fitness. ...Show more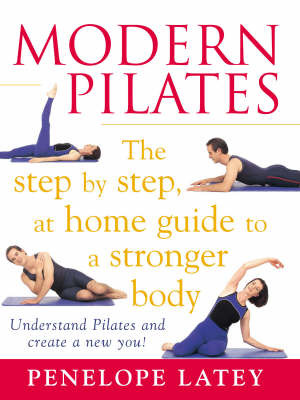 $45.00
NZD
Category: Fitness
An easy-to-use illustrated guide to help you understand what Pilates is, how it works and why it will make you look and feel wonderful. Forget making time in your busy schedule for classes, do this in your own space at the time of your choice.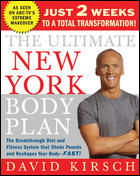 $39.95
NZD
$42.00
(4% off)
Category: Fitness
A fast and proven two-week program for the ultimate body transformation. David Kirsch, personal trainer and a fitness guru of the TV show "Extreme Makeover," has whipped into shape some of the most famous bodies in America. Supermodels Heidi Klum and Linda Evangelista, as well as celebrities such as Liv Tyler, have turned to David Kirsch for his foolproof training regimen when they needed to get to their level of optimum fitness - fast. Now in The Ultimate New York Body Plan, Kirsch shows you how to burn fat and get fit in only two weeks - just in time for that class reunion or anniversary cruise. ...Show more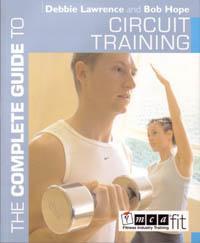 $54.95
NZD
Category: Fitness
Circuit training improves three key components of physical fitness: cardio-respiratory fitness, muscular strength and endurance. This guide provides coaches and enthusiasts with everything they need to know in order to set up and participate in safe and effective circuits.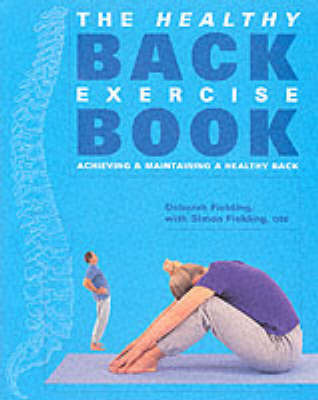 $39.95
NZD
Category: Fitness
A guide both to help speed recovery from back problems, and simply to maintain a healthy back. Illustrated throughout, it uses step-by-step photography to lead readers through a series of carefully graded exercise programmes, specifically designed to meet your needs and ability. Also contains advice on how to prevent back problems. ...Show more