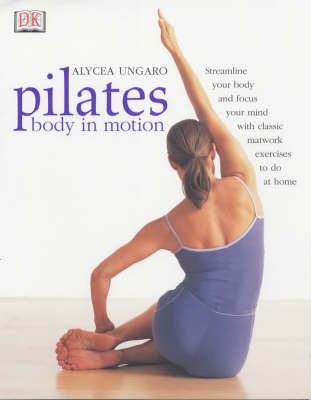 $39.99
NZD
Category: Fitness
Pilates is a unique exercise system that gives rapid, yet lasting results: a leaner, sculpted body, increased abdominal and lower back strength and improved posture. Pilates Body in Motion shows you how to achieve these remarkable results at home. Expert Guidance from Alycea Ungaro, who teaches the a uthentic Pilates technique at her New York City studio - Tribeca Bodyworks. Full-colour step-by-step photographs of the complete matwork programme, plus a selection of standing exercises. Annotated "Self-Corrections" highlight common mistakes and show how to avoid them when performing the exercises. Suitable for all ages and levels of fitness. Paperback (Large Format) First published 2002. ...Show more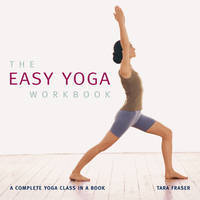 $29.99
NZD
Category: Fitness
This book brings all the benefits of a personal yoga trainer into the home. It includes everything the reader needs to perform a complete 60-minute yoga workout using the 20 yoga postures explained in the book. "The Easy Yoga Workbook" includes specially commissioned exercise photographs, and analyses t he most common problems associated with the postures, giving specific instructions on how to overcome them. It also features guided meditations, relaxations and breathing exercises. In the book each posture is accompanied by clear advice on its benefits for body and mind; and each has its own 'solutions' and 'variations' page. All the poses have been selected because they help overcome common health problems caused by modern lifestyles, such as poor posture, back, neck and shoulder pain, poor concentration, and so on. The postures in this fully interactive yoga workout can be practised by anyone of any age and any level of fitness. ...Show more
$69.99
NZD
Category: Fitness
From elite bodybuilding competitors to gymnasts, from golfers to fitness gurus, anyone who works out with weights must own this book--a book that only Arnold Schwarzenegger could write, a book that has earned its reputation as "the bible of bodybuilding."   Inside, Arnold covers the very latest advanc es in both weight training and bodybuilding competition, with new sections on diet and nutrition, sports psychology, the treatment and prevention of injuries, and methods of training, each illustrated with detailed photos of some of bodybuilding's newest stars. Plus, all the features that have made this book a classic are here:   -Arnold's tried-and-true tips for sculpting, strengthening, and defining each and every muscle to create the ultimate buff physique   -The most effective methods of strength training to stilt your needs, whether you're an amateur athlete or a pro bodybuilder preparing for a competition   -Comprehensive information on health, nutrition, and dietary supplements to help you build muscle, lose fat, and maintain optimum energy   -Expert advice on the prevention and treatment of sports-related injuries   -Strategies and tactics for competitive bodybuilders from selecting poses to handling publicity   -The fascinating history and growth of bodybuilding as a sport, with a photographic "Bodybuilding Hall of Fame"   -And, of course, Arnold's individual brand of inspiration and motivation throughout   Covering every level of expertise and experience, The New Encyclopedia of Modern Bodybuilding will help you achieve your personal best. With his unique perspective as a seven-time winner of the Mr. Olympia title and all international film star, Arnold shares his secrets to dedication, training, and commitment, and shows you how to take control of your body and realize your own potential for greatness. ...Show more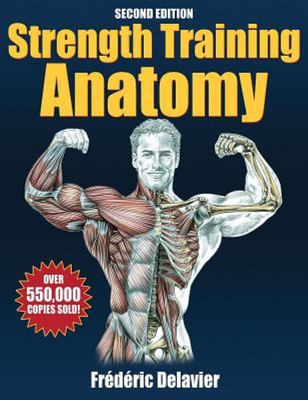 $59.99
NZD
Category: Fitness
The number one reference for a wide audience, ranging from gym users to personal trainers, athletes to coaches, through to PE teachers, physiotherapists and academics. Over 400 unique full-colour illustrations reveal the primary muscles worked along with all the relevant surrounding structures, includin g bones, ligaments, tendons and connective tissue. Like having an x-ray for each exercise, the depth of anatomical information includes superficial and deep anatomical layers, and how different set-up positions affect muscle recruitment and the emphasis on underlying structures. The first edition of "Strength Training Anatomy" has been a phenomenal global success. Originally translated from French into 20 languages including German, Spanish, Italian, Japanese, Korean and Dutch. ...Show more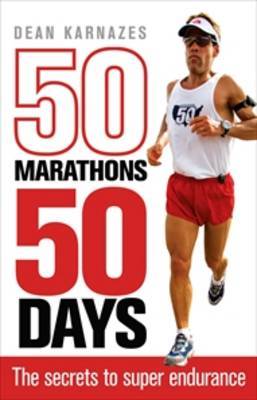 $29.99
NZD
Category: Fitness
The ultrarunning legend takes on the ultimate test of endurance. Men's Fitness magazine has hailed Dean Karnazes the fittest man on the planet. Time claimed that he is no mere mortal and Wired declared him the perfect human! Now, Dean proves them right - again - by conquering what no man has undertaken before: 50 marathons in 50 days. That's 2092 kilometers. And five pairs of shoes, 18 pairs of socks, 1,374,721 heartbeats, and three lost toenails. In 50 Marathons 50 Days, Dean shares his secrets for super endurance. How to adapt quickly to extreme conditions, prevent muscle cramps and overheating, pace yourself when you hit the wall, recover after a gruelling race, and how to stay motivated - against all odds. There's also expert nutrition advice, and a 26-week beginner's marathon training plan. But the essence of this book goes well beyond the incredible story of those 50 races. Above all, 50 Marathons 50 Days is a fascinating first-hand account of what it's like to push the limits of strength and motivation. It's an inspiring how-to book for anyone looking to go further than ever before towards their goals. ...Show more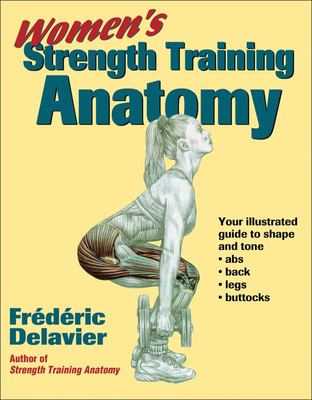 $49.99
NZD
Category: Fitness | Series: Anatomy Ser.
Full-colour, detailed anatomical drawings show each exercise while it's being performed and exactly what muscles are being used (it's like having an x-ray of each exercise!). Exercises for women to use for shaping and toning the buttocks, abs, legs and back are included and a colour-coded key shows the reader exactly what muscles are isolated for each exercise. Exercise variations also feature with explanations of how they affect muscles, so readers can target certain muscles and customise their strength training regimes. The anatomical differences between men and women (relative to strength training) are also illuminated and the way that muscles interact with joints and skeletal function is described. ...Show more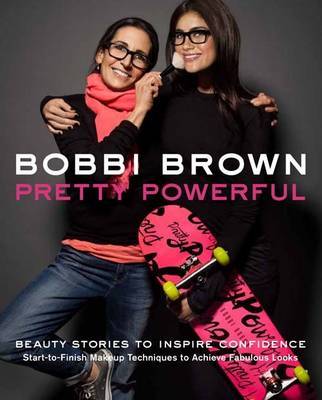 $49.99
NZD
Category: Health
From best-selling author and global makeup mogul Bobbi Brown, this beautiful guide presents Bobbi's Pretty Powerful philosophy and inspires women to use makeup to be their best selves. With step-by-step application instructions, face charts breaking down the different looks, and personal stories from re al women and celebrities, this book outlines the best tricks and techniques Bobbi has culled from her remarkable career in the beauty industry. ...Show more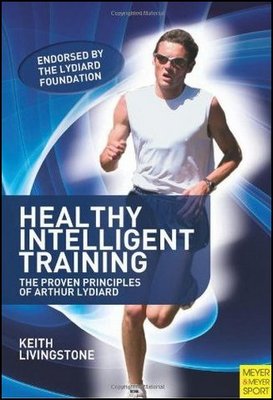 $49.00
NZD
Category: Fitness
The biggest dream of every ambitious athlete is to win an Olympic Medal. Healthy Intelligent Training is the ultimate training guide for athletes and their coaches on their way to Olympic Gold. Athletes and coaches find straightforward answers to all training issues such as training intensity, overtra ining and nutrition. The successful middle distance training program is based on the proven principles of the outstanding coach Arthur Lydiard. ...Show more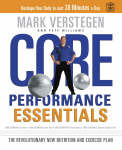 $39.99
NZD
Category: Fitness
If you only have 30 minutes to exercise, this is the training programme for you! Fitness guru Mark Verstegen is often asked what you can do to get the best possible workout in just 30 minutes. This book is his answer to that question. Building on the success of his widely praised first book, Core Perfo rmance, Core Performance Essentials takes the principles Mark uses to train elite athletes and applies them here to ordinary people living busy lives. Allowing you no excuses for not working out, it boils down fitness essentials into a quick, easy-to-follow routine that requires minimal equipment and can be done anywhere - bedroom, hotel room, even in the office. It offers the benefits of yoga - flexibility, joint stability and balance - together with strength moves that just use body weight. Step-by-step colour photographs illustrate the moves throughout. An ideal workout for beginners as well as for those who haven't exercised in years, Core Performance Essentials will also benefit bodybuilders looking for flexibility, athletes searching for core stability, back pain sufferers and all busy men and women desperate to fit exercise into a crowded daily schedule. ...Show more

$32.95
NZD
Category: Fitness
People over the age of 55 are these days generally much fitter than their parents and grandparents - and are very interested in remaining so. Newspapers and magazines up and down the country regularly feature stories about older people achieving recognition for taking on outdoor physical challenges - an d this is where 'Older and Bolder' comes in with author Judith Doyle's positive message about not allowing age to dictate one's interests and activities. Each chapter includes the author's personal experience in undertaking a particular activity, along with useful information so that readers who are inspired to follow suit can easily make enquiries/arrangements to do so. ...Show more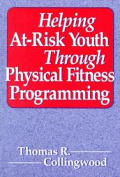 $49.99
NZD
Category: Fitness
Based on the First Choice fitness programme that has been used successfully in the USA, this book explains how a physical training programme works and how it can benefit youth. It outlines how to deliver a physical training programme by describing each of the five programme components.

$33.00
NZD
Category: Fitness
Mike Stroud, polar explorer, practising hospital physician and recently adviser to the Ministry of Defence on survival, sets out in this fascinating book the genetics, diet and exercise that enable humans to perform at their peak. Based soundly in medical science, Dr Stroud analyses individual feats of survival and athletic prowess that illustrate the way the body functions at its best. He dissects his own challenging experiences of crossing Antarctica with Ranulph Fiennes, running marathons in the Sahara and participating in gruelling cross-country endurance races in the United States and gives some tips on how to stay fit for life for those of us who find walking the dog and endurance challenge - First published to great acclaim in 1998, this fully updated edition now includes a chapter on the Global 7 Marathons in 7 Days with Sir Ranulph Fiennes. ...Show more