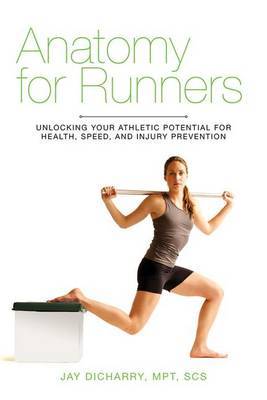 $29.99
NZD
Category: Sport
Running has become more and more popular in recent years, with thousands of people entering marathons, buying new running shoes with the latest technology, and going for a daily jog, whether on the track or on a treadmill. Unfortunately, with running comes injuries, as a result of wrong information and improper training. Author Jay Dicharry was tired of getting the same treatments from doctors that didn't heal his joint and muscle pain from running, so he decided to combine different fields of clinical care, biomechanical analysis, and coaching to help you avoid common injuries and become the best runner you can be. Along with clear and thorough explanations of how running influences the body, and how the body influences your running, this book answers many of the common questions that athletes have: Do runners need to stretch? What is the best way to run? What causes injuries? Which shoes are best for running? Is running barefoot beneficial? The mobility and stability tests will assess your form, and the corrective exercises, along with step-by-step photos, will improve your core and overall performance, so that you can train and run with confidence, knowing how to avoid injuries! ...Show more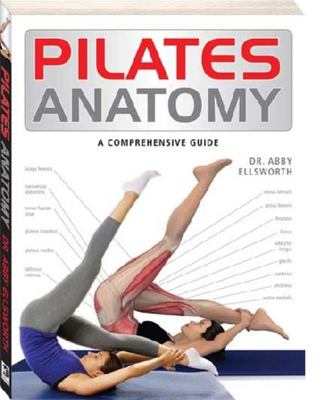 $25.00
NZD
Category: Fitness | Series: Anatomy of... Ser.
Two new titles in this ground-breaking series, each featuring amazing computer-generated 3D anatomical images highlighting key muscle groups.Massage Anatomy takes you on a journey of relaxation and wellness that progresses from mastering the basic movements to learning how to put together a complete mas sage plan.Pilates Anatomy takes you into a new dimension of this world-renowned exercise system that develops muscle synergy and body alignment. Photographs and illustrations demonstrate how target muscles work in each exercise.Highlights:Full colour throughout.Perfect for at-home use or for professional librarieshe ultimate anatomy reference set. ...Show more

Yoga
by Michele Picozzi
$39.95
NZD
Category: Fitness
Yoga addresses all of the basics of the discipline, including health benefits, different styles of yoga and which one to follow, all of the basic postures, how to practice, breathing techniques, meditation, and much more. Two-color illustrations offer at-a-glance instruction, and inspiring photographs s et the mood. Packaged with a beautiful satin-bound cover and clasp. ...Show more
$39.99
NZD
Category: Fitness
Whether you suffer from aches, pains and creaky joints, or you simply feel old beyond your years, The Body In Action will help you achieve a better body and a healthier life. Sarah Key, renowned physiotherapist and author of The Back Sufferers' Bible and Back in Action, shows you how to keep your skelet on young with a series of stretches designed to combat stiffness and pain. Key shows you how to: * spot the tell-tale warning signs of imminent joint problems * take immediate action to reverse the trend * exercise to alleviate pain and restore full mobility Stretches derived from Iyengar yoga, which suit all levels of ability, are explained, and a 30-minute daily regime is outlined at the end of the book. Extensively illustrated, with easy to follow advice and exercises, The Body In Action will help you break the bad habits that come with our increasingly sedentary lifestyle. ...Show more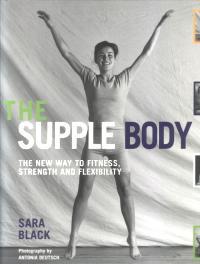 $44.95
NZD
Category: Fitness
Fed up with step-aerobics and feeling the burn? Do you wish for a world outside multi-purpose gyms?the Supple Body presents an exercise philosophy leading to fitness,firmness and strength without the sweat and the pain that we are often told are necessary for a healthy body.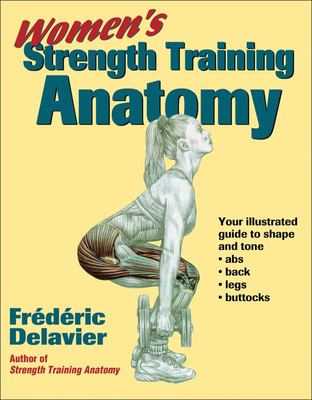 $49.99
NZD
Category: Fitness | Series: Anatomy Ser.
Full-colour, detailed anatomical drawings show each exercise while it's being performed and exactly what muscles are being used (it's like having an x-ray of each exercise!). Exercises for women to use for shaping and toning the buttocks, abs, legs and back are included and a colour-coded key shows the reader exactly what muscles are isolated for each exercise. Exercise variations also feature with explanations of how they affect muscles, so readers can target certain muscles and customise their strength training regimes. The anatomical differences between men and women (relative to strength training) are also illuminated and the way that muscles interact with joints and skeletal function is described. ...Show more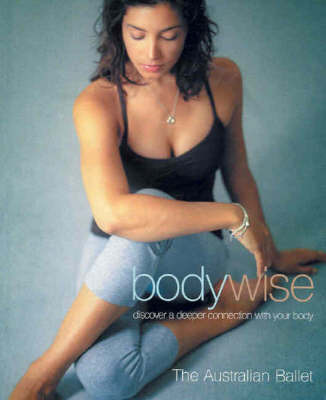 $46.95
NZD
Category: Fitness
Not everyone can have a body of a dancer, but many of the characteristics of dancers - well-balanced spine, dynamically stable mid-section, graceful posture and fluid movement - are within the grasp of us all with the help of this elegant and distinctive movement guide.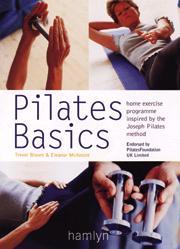 $24.95
NZD
Category: Fitness
Pilates - an alternative method of mental and physical fitness incorporating elements of yoga and classical dance is recommended by world-class dancers and athletes and has gained worldwide recognition as a form of controlled exercise. It can create a strong, flexible body and help develop a feeling of well being. This title enables experienced and novice Pilates practitioners to enjoy the benefits at home, at work or while traveling. It includes exercise plans, along with sections on posture, breathing, warm-ups and the use of weights. It also features tips on the prevention and treatment of common ailments. ...Show more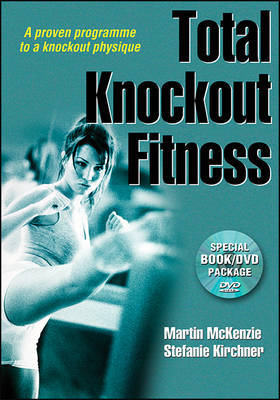 $39.99
NZD
Category: Fitness
This is the ultimate workout for a knockout physique. This unique exercise programme has produced amazing results for some of today's highest-profile athletes and stars. With full-colour photographs, step-by-step descriptions of essential punches and combinations, and a DVD of workouts, variations and t raining tips, Total Knockout Fitness contains everything needed in order to begin the programme. It shows how to incorporate high-tempo movements and engage the core and upper and lower-body muscles to burn fat and increase strength, flexibility, agility and cardio respiratory endurance. Ideal for home or gym, with routines that can be performed solo or with a partner, the blend of boxing, cardio and cross-training is a fun and challenging, yet unconventional, programme that really works. ...Show more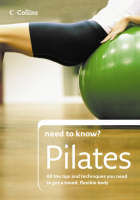 $22.00
NZD
Category: Fitness
This guide presents all the know-how and inspiration you need to practice pilates. Full of easy-to-follow expert advice, this introductory handbook uses clear step-by-step photography to show you how to master the techniques.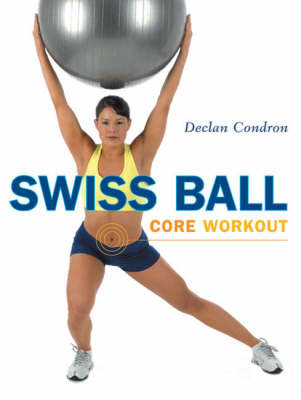 $45.00
NZD
Category: Fitness
Two inspired ideas join forces: the Swiss exercise ball and the concept of a workout for all the muscles of the body core. Working out while sitting or lying on the inflatable ball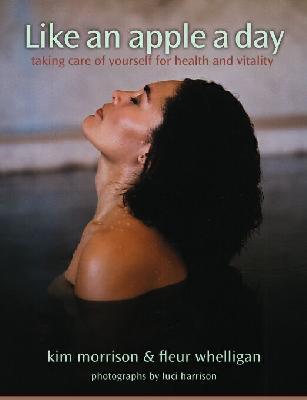 $39.99
NZD
Category: Fitness
Taking care of yourself is not selfish, it's essential.This simple message, presented in Kim Morrison and Fleur Whelligan's first book Like Chocolate for Women, has received overwhelming affirmation from women - from teenagers to grandmothers - and they want more. Their new book, Like an Apple a Day: t aking care of yourself for health and vitality, was inspired by this feedback from women who are seeking inspiration and a strategy for living healthy lives in an increasingly complex and hectic society.Kim and Fleur, both health therapists, passionately believe that health is our greatest asset but understand how difficult it is to maintain a healthy lifestyle and to make informed choices in this sophisticated, high-tech world. In Like an Apple a Day they have sifted through a mountain of nutritional and lifestyle science to provide the tools for women to make healthy choices - for the mind, the body and the skin.Reinforcing their holistic approach the authors start at the top with our incredibly powerful minds - how to get past the stumbling blocks of negative thoughts and emotions which can have a significant effect on our long-term commitment to making changes. They introduce a range of both established and innovative techniques.What we put into and onto our body is of prime importance in achieving and maintaining our health and that of our children. In the body section, there is down-to-earth advice on nutrition, inspiration for an achievable and enjoyable exercise program and enticing and practical skincare. ...Show more