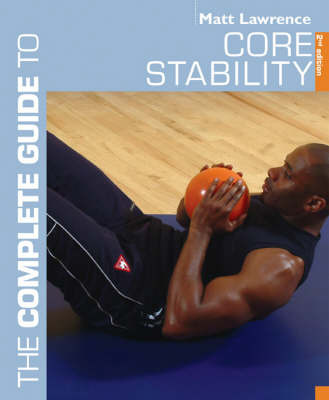 $59.99
NZD
Category: Fitness
"The Complete Guide" series is designed for the fitness professional, coach and student, packed with ready-made training programmes, tips and strategies. This is a new edition of the definitive 'core stability' training handbook for fitness leaders and other fitness professionals and enthusiasts in an ' all you need to know' format. 'Core Stability' is a relatively new concept, concentrating on core abdominal muscle strength to improve posture, strength and performance. This book looks at what core stability is, the muscles that are involved, and the benefits to improving your core stability. Packed with exercises, it also deals with specific exercises for different sports, and covers the use of equipment - from medicine balls to core boards. This new edition includes colour photography, new exercises and training programmes tailored to different sports. ...Show more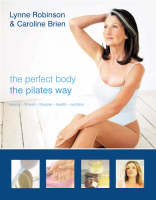 $59.95
NZD
Category: Fitness
As well as teaching you exactly how the Body Control Pilates system works to strengthen, tone and condition the body from within, this holistic guide includes simple skincare, aromatherapy, reflexology and massage techniques.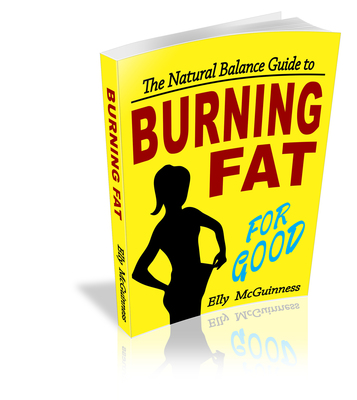 $36.00
NZD
Category: Diet and Nutrition
Have you exhausted your dieting options? Are you ready to commit to a new approach? One that treats your body with the respect it deserves? 'The Natural Balance Guide to Burning Fat for Good' is a holistic approach to sustainable fat loss. It's not about deprivation and it's not a quick-fix solution. In stead it's about empowering YOU to make decisions in six main areas of your life that will enable you to achieve the results you desire - for good. The book is written by Elly McGuinness, a health and fitness professional with 14 years of industry experience. She inspires people to make positive changes to their health, fitness and lifestyle and to sustain these changes for the rest of their lives. ...Show more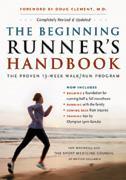 $34.95
NZD
Category: Fitness
Newly revised and expanded, this best-seller safely guides beginning runners from shoe selection to their first 10 Ks. More than 20 million North Americans run recreationally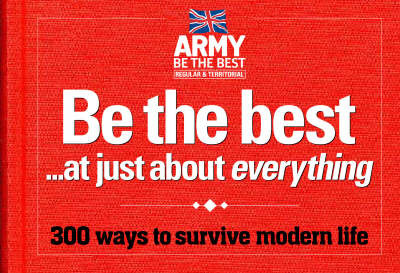 $39.99
NZD
Category: Fitness
Ever wondered how to gut a fish? Run on a broken leg? Disarm a knifeman? Survive at minus 30? This is the book that will tell you how. Brought to you by the British Army, this is the ultimate, real-deal survival guide. Forget imitations. Everything included has been road-tested by real soldiers in real world situations, making this guide indispensable. Whether you're an outdoor enthusiast who wants to learn how to light a smokeless fire or divine water, a budding sportsman and want to learn how to make a football from a goat's bladder, or even an urban warrior who needs to know how to make your own computer or communicate with a satellite, this is the book for you. ...Show more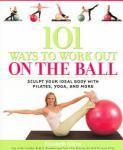 $55.00
NZD
Category: Fitness
Everyone loves the workout ball! You can use it in weight-training, Pilates, yoga and even cardio and stretching moves. This book is filled with moves that will stregthen, lengthen, tone. and stretch your body like no other form of exercise can, and includes workout plans and tips for progressing thro ugh all of the moves. ...Show more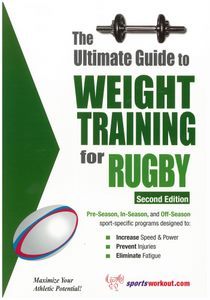 $29.99
NZD
Category: Fitness
The Ultimate Guide to Weight Training for Rugby is the most comprehensive and up-to-date rugby-specific training guide in the world today. It contains descriptions and photographs of over 80 of the most effective weight training, flexibility, and abdominal exercises used by athletes worldwide. This book features year-round rugby-specific weight-training programs guaranteed to improve your performance and get you results. No other rugby book to date has been so well designed, so easy to use, and so committed to weight training. This book will increase the players power and quickness resulting in more effectiveness in rucks and mauls. By using this program, you will make considerable gains in your strength, agility and stamina which will result in more success in scrums and have you competing strong until the final whistle. Both beginners and advanced athletes and weight trainers can follow this book and utilize its programs. From recreational to professional, thousands of athletes all over the world are already benefiting from this book and its techniques, and now you can too! ...Show more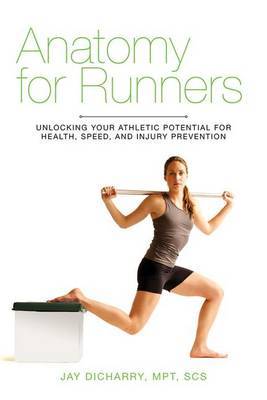 $29.99
NZD
Category: Sport
Running has become more and more popular in recent years, with thousands of people entering marathons, buying new running shoes with the latest technology, and going for a daily jog, whether on the track or on a treadmill. Unfortunately, with running comes injuries, as a result of wrong information and improper training. Author Jay Dicharry was tired of getting the same treatments from doctors that didn't heal his joint and muscle pain from running, so he decided to combine different fields of clinical care, biomechanical analysis, and coaching to help you avoid common injuries and become the best runner you can be. Along with clear and thorough explanations of how running influences the body, and how the body influences your running, this book answers many of the common questions that athletes have: Do runners need to stretch? What is the best way to run? What causes injuries? Which shoes are best for running? Is running barefoot beneficial? The mobility and stability tests will assess your form, and the corrective exercises, along with step-by-step photos, will improve your core and overall performance, so that you can train and run with confidence, knowing how to avoid injuries! ...Show more

Yoga
by Michele Picozzi
$39.95
NZD
Category: Fitness
Yoga addresses all of the basics of the discipline, including health benefits, different styles of yoga and which one to follow, all of the basic postures, how to practice, breathing techniques, meditation, and much more. Two-color illustrations offer at-a-glance instruction, and inspiring photographs s et the mood. Packaged with a beautiful satin-bound cover and clasp. ...Show more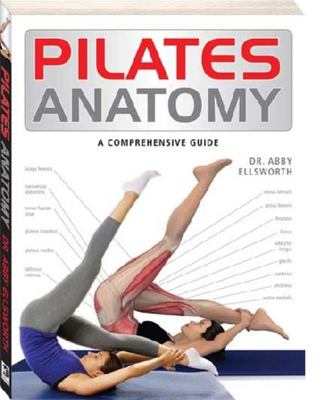 $25.00
NZD
Category: Fitness | Series: Anatomy of... Ser.
Two new titles in this ground-breaking series, each featuring amazing computer-generated 3D anatomical images highlighting key muscle groups.Massage Anatomy takes you on a journey of relaxation and wellness that progresses from mastering the basic movements to learning how to put together a complete mas sage plan.Pilates Anatomy takes you into a new dimension of this world-renowned exercise system that develops muscle synergy and body alignment. Photographs and illustrations demonstrate how target muscles work in each exercise.Highlights:Full colour throughout.Perfect for at-home use or for professional librarieshe ultimate anatomy reference set. ...Show more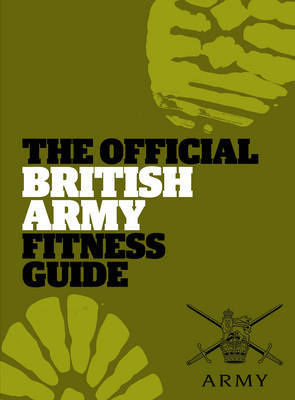 $45.00
NZD
Category: Fitness
The British Army is the fittest in the world, employing tried-and-tested training programmes that are guaranteed to build the levels of stamina, strength and flexibility that every soldier needs. In this official guide, developed with the Army Physical Training Corps, you can discover the exercises and activities that the Army uses and follow specially designed programmes to get yourself to the peak of physical fitness. This book contains three carefully planned twelve-week programmes; simple to follow illustrations that show you how to get the most out of each activity; and, assessment tests to help you track your progress. Whether you're a complete beginner who simply wants to be a bit healthier or a weekend warrior looking for the next challenge, this easy-to-use book will help take your fitness to the next level. ...Show more