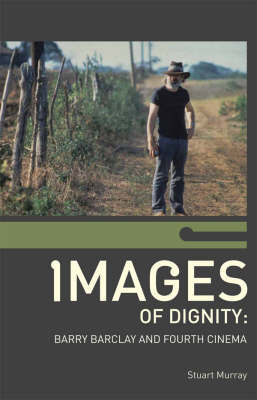 $50.00
NZD
Category: Film, TV and Theatre | Reading Level: Very Good
Images of Dignity is the first major study of the films of Barry Barclay, one of the most important film makers in New Zealand cinema history, and a major indigenous film maker world-wide. It analyses all Barclay's film and television work, including the groundbreaking Tangata Whenua television series a nd the feature films The Neglected Miracle, Ngati, Te Rua, The Feathers of Peace and The Kaipara Affair, establishing him as a figure who has made a radical contribution to New Zealand's understanding of both Maori community and the bicultural present. The book also draws parallels between Barclay's work and that of other indigenous film makers and activists working in the last 20 years. ...Show more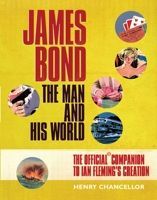 $42.95
NZD
Category: Film, TV and Theatre
For over half a century, the Bond novels have entertained millions around the world. 007 has been a cultural phenomenon since the first publication of Casino Royale in 1953. But no book has celebrated Fleming's literary Bond in his own right. This is an authoritative and entertaining journey thro ugh the world of the original James Bond, from Moscow to Mayfair, the bedroom to the war-room, the casino to the villain's lair. Ian Fleming's archive has released never-before seen documents and material to create this book. Sources include research notes and diaries to annotated manuscripts and ephemera from Fleming's files. Illustrated with classy, contemporary images, the book is a visual feast, but it is also engaging, with a rigorous and satisfying text. It recaptures the glamour of an age, and offers a new insight into the twentieth century's most thrilling literary hero. ...Show more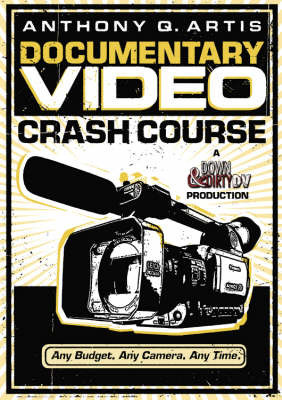 $79.99
NZD
Category: Film, TV and Theatre
So you want to make a documentary, but think you don't have a lot of time, money, or experience? It's time to get down and dirty! Down and dirty is a film making mindset. It's the mentality that forces you to be creative with your resources. It's about doing more with less. Get started now with this boo k and DVD set, a one-stop shop written by a guerrilla filmmaker, for guerrilla filmmakers. You will learn how to make your project better, faster, and cheaper. The pages are crammed with 500 full-color pictures, tips from the pros, resources, checklists and charts, making it easy to find what you need fast.The DVD includes: video and audio tutorials, useful forms, and interviews with leading documentary filmmakers like Albert Maysles ("Grey Gardens"), Sam Pollard ("4 Little Girls"), and others; 50+ crazy phat bonus pages with jump start charts, online resources, releases, storyboards, checklists, equipment guides, and shooting procedures. ...Show more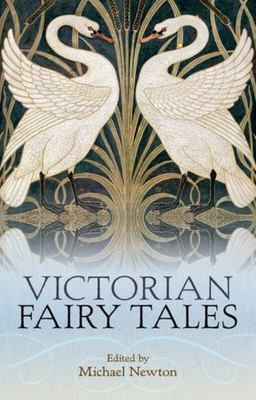 $45.00
NZD
Category: Film, TV and Theatre | Series: Oxford World's Classics Ser.
The Victorian fascination with fairyland is reflected in the literature of the period, which includes some of the most imaginative fairy tales ever written. They offer the shortest path to the age's dreams, desires, and wishes. Authors central to the nineteenth-century canon such as Thackeray, Oscar Wil de, Ford Madox Ford, and Rudyard Kipling wrote fairy tales, and authors primarily famous for their work in the genre include George MacDonald, Juliana Ewing, Mary De Morgan, and Andrew Lang. This anthology brings together fourteen of the best stories, by these and other outstanding practitioners, to show the vibrancy and variety of the form and its ability to reflect our deepest concerns. The stories in this selection range from pure whimsy and romance to witty satire and darker, uncanny mystery. Paradox proves central to a form offered equally to children and adults. Fairyland is a dynamic and beguiling place, one that permits the most striking explorations of gender, suffering, love, family, and the travails of identity. Michael Newton's introduction and notes explore the literary marketplace in which these tales appeared, as well as the role they played in contemporary debates on scepticism and belief. The book also includes a selection of original illustrations by some of the masters of the field such as Richard Doyle, Arthur Hughes, and Walter Crane. ...Show more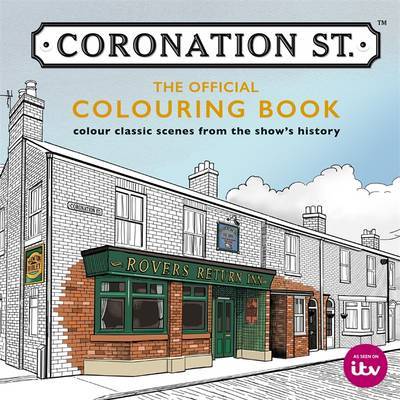 $20.00
NZD
Category: Colouring books
Lose yourself in the history of your favourite soap with this fun and fascinating colouring book, which is sure to delight Corrie fans old and new. Not just a relaxing and creative activity book, this also serves as a potted history of the show with your favourite characters from over 55 years of storyl ines and drama. The book is made up of 45 scenes to colour in, from Elsie Tanner in the very first show, through classic scenes and iconic title shots, and ending up with the stars of the current episodes. Coronation Street is Britain's longest-running and best-loved soap. Now you can pick up your colouring pencils and immerse yourself in the history of your favourite street. ...Show more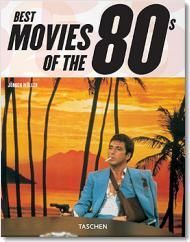 $39.95
NZD
Category: Film, TV and Theatre
Step right up and get your fill of 80s nostalgia with the movie bible to end all movie bibles. We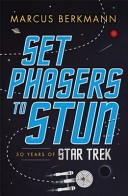 $39.99
NZD
Category: Film, TV and Theatre
Forty-seven years after NBC killed it off, Star Trek celebrates its half-century in a state of rude health. Boldly going where several other people have been before, Marcus Berkmann tells the story of this sturdy science fiction vehicle from its first five-year mission (rudely curtailed to three), throu gh the dark years of the 1970s, the triumphant film series and The Next Generation, to the current 'reboot' films, with a younger cast taking on the characters of Kirk, Spock, McCoy and co.With wit, insight and a huge pile of DVDs, he seeks to answer all the important questions. Why did Kirk's shirt always get torn when he had a fist fight? What's the most number of times Uhura said 'Hailing frequencies open, sir' in a single episode? (Seven.) And what's the worst imaginable insult in Klingon? (Your mother has a smooth forehead.) ...Show more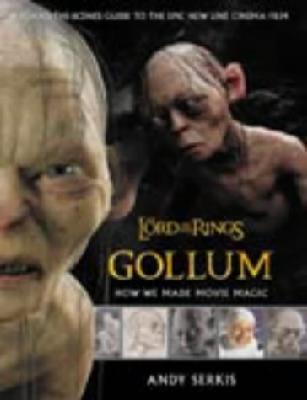 $24.95
NZD
$25.99
(4% off)
Category: Film, TV and Theatre | Series: The "Lord of the Rings"
Film-making history was made when, in The Two Towers, an actor's performance and digital animation were seamlessly integrated to create the world's first totally lifelike animated character. Now Andy Serkis tells his own story about how a three-week commission to provide a voiceover for Gollum grew into a four-year commitment to breathe life and soul into The Lord of the Rings' most challenging screen performance.Fully illustrated with more than 100 exclusive behind-the-scenes photos and drawings from The Return of the King and The Two Towers, and with contributions from the many designers and animators who brought Gollum to life, this book examines the transition to the big screen of one of Tolkien's most popular characters from The Hobbit and The Lord of the Rings. ...Show more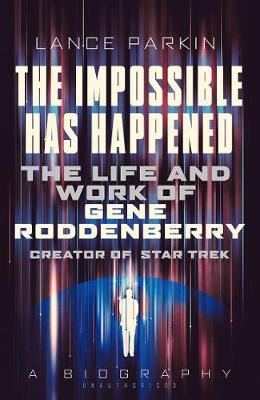 $28.00
NZD
Category: Biography / Memoir
8 September 2016 will mark the fiftieth anniversary of the debut of the world's most successful science fiction television series: Star Trek. In this new biography Lance Parkin, author of Aurum's acclaimed Magic Words: The Extraordinary Life of Alan Moore, will go in search of the show's creator, Gene R oddenberry. This book will reveal how an undistinguished writer of cop shows set out to produce 'Hornblower in space' and ended up with an optimistic, almost utopian view of humanity's future that has been watched and loved by hundreds of millions of people around the world. Along the way Lance will examine some of the great myths and turning points in the franchise's history, and Roddenberry's particular contribution to them. He will look at the truth in the view that the early Star Trek advanced a liberal, egalitarian and multi-racial agenda, chart the various attempts to resuscitate the show during it's wilderness years in the 1970s, explore Roddenberry's initial early involvement in the movies and spin-off Star Trek: The Next Generation (as well as his later estrangement from both), and shed light on the colourful personal life, self-mythologising and strange beliefs of a man who nonetheless gifted popular culture one if its most enduring narratives. ...Show more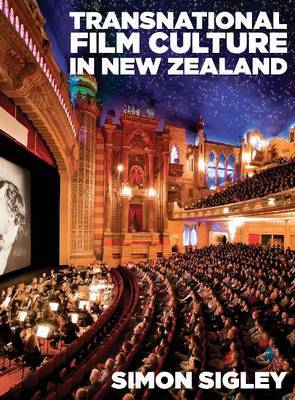 $62.00
NZD
Category: Film, TV and Theatre
In this innovative work of cultural history, Simon Sigley tells the story of film culture in New Zealand from the establishment of the Auckland Film Society in the 1920s to the present day. Rather than focusing on the work of individual filmmakers, Sigley approaches cinema as a form of social practice. He examines the reception of international film theories and discourses and shows how these ideas helped to shape distinct cultural practices, including new forms of reviewing; new methods of teaching; and new institutions such as film societies, art house cinemas, and film festivals. He goes on to trace the emergence in New Zealand of the full range of activities and institutions associated with a sophisticated film culture - including independent distribution and exhibition networks, film archives, university courses, a local feature film industry, and liberalized film censorship. In doing so, Sigley makes a significant contribution to our understanding of the myriad ways film can shape our thinking, our icons, our institutions, and our conversations. A fascinating case history of how a culture can develop, Transnational Film Culture in New Zealand will be a welcome addition to the bookshelves of anyone interested in film culture and cultural history. ...Show more
$115.00
NZD
Category: Film, TV and Theatre | Reading Level: very good
This much-anticipated new edition builds upon the achievements of the first, taking stock of the many recent exciting developments in the field while retaining the historical coverage and depth of the original. The text is supported by over 250 illustrations, selected reading guides, and full bibliograp hies. Another unique feature of The Cinema Book is its fifty-five sidebars that support the text with in-depth analysis and relevant information on over 350 films. This new edition will consolidate The Cinema Book's position as the leading teaching aid in the field. ...Show more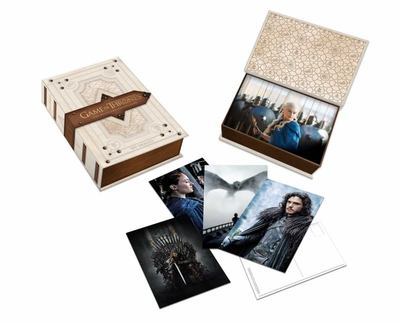 $35.00
NZD
Category: Gift | Series: Postcard Collections
Celebrate HBO's global phenomenon, Game of Thrones, with this deluxe postcard set featuring 100 unique images from the hit TV show.  From dazzling costumes to intricate set design and breathtaking filming locations, HBO's Game of Thrones features rich visual storytelling elements that bring the world o f Westeros to life. Collected in a deluxe keepsake box, Game of Thrones: The Postcard Collection includes 100 unique images from the series to be cherished and shared with family and friends. Featuring memorable moments and images of your favorite characters, including Daenerys Targaryen, Jon Snow, Arya Stark, and Jaime Lannister, this beautiful postcard collection is perfect for celebrating one of the most popular and visually compelling series on television.  ...Show more