$29.95
NZD
Category: Fiction - Contemporary | Series: The Asian Saga
Set in Changi, the most notorious prisoner of war camp in Asia, King Rat is an heroic story of survival told by a master story-teller who lived through those years as a young soldier. Only one man in fifteen had the strength, the luck, and the cleverness simply to survive Changi. And then there was King . ...Show more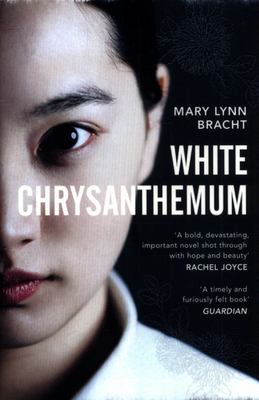 $26.00
NZD
Category: Fiction - Contemporary
Look for your sister after each dive. Never forget. If you see her, you are safe.' Hana and her little sister Emi are part of an island community of haenyeo, women who make their living from diving deep into the sea off the southernmost tip of Korea. One day Hana sees a Japanese soldier heading for wh ere Emi is guarding the day's catch on the beach. Her mother has told her again and again never to be caught alone with one. Terrified for her sister, Hana swims as hard as she can for the shore. So begins the story of two sisters suddenly and violently separated by war. Switch-backing between Hana in 1943 and Emi as an old woman today, White Chrysanthemumtakes us into a dark and devastating corner of history. But pulling us back into the light are two women whose love for one another is strong enough to triumph over the evils of war. A riveting, immersive read in the vein of The Kite Runnerand Memoirs of a Geisha. ...Show more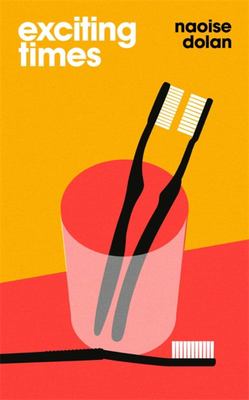 $45.00
NZD
Category: Fiction - Contemporary
'Droll, shrewd and unafraid - a winning debut' Hilary Mantel, author of Wolf Hall 'Fiercely intelligent, brutally funny' Nathan Filer, author of The Shock of the Fall 'Witty, compelling and with a razor-sharp social commentary. I guzzled it' Pandora Sykes 'Read if you like Animals by Emma Jane Unsworth, Trick Mirror by Jia Tolentino, The Bell Jar by Sylvia Plath' Sunday Times 'More than lives up to the hype ... Likely to fill the Sally-Rooney-shaped hole in many readers lives' Irish Times One of the observer's 10 best debut novelists of 2020 Naoise Dolan explodes onto the scene with Exciting Times, a slyly humorous and scorchingly smart modern love story about three cynics in Hong Kong When you leave Ireland aged 22 to spend your parents' money, it's called a gap year. When Ava leaves Ireland aged 22 to make her own money, she's not sure what to call it, but it involves: - a badly-paid job in Hong Kong, teaching English grammar to rich children; - Julian, who likes to spend money on Ava and lets her move into his guest room; - Edith, who Ava meets while Julian is out of town and actually listens to her when she talks; - money, love, cynicism, unspoken feelings and unlikely connections. Exciting times ensue. ...Show more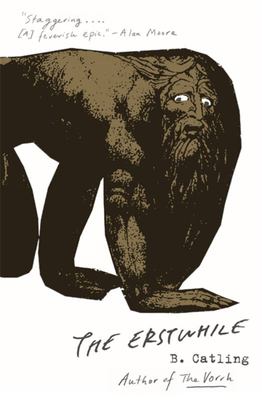 $28.00
NZD
Category: Fiction - Fantasy | Series: Vorrh Trilogy Ser.
The Erstwhile brings readers back to the singular world and mind of B. Catling, continuing the groundbreaking storytelling of his hit The Vorrh.In London and Germany, strange beings are reanimating themselves. They are the Erstwhile, the angels that failed to protect the Tree of Knowledge, and their rea wakening will have major consequences. In Africa, the colonial town of Essenwald has fallen into disarray because the timber workforce has disappeared into the Vorrh. Now a team of specialists are dispatched to find them. Led by Ishmael, the former cyclops, they enter the forest, but the Vorrh will not give them back so easily. To make matters worse, an ancient guardian of the forest has plans for Ishmael and his crew. Meanwhile a child of mixed race has been found abandoned in a remote cottage. Her origins are unknown, but she has powers beyond her own understanding. Conflict is coming, as the old and new, human and inhuman are set on a collision course. Once again blending the real and the imagined, The Erstwhile brings historical figures such as William Blake and places such as the Bedlam Asylum, as well as ingenious creations such as The Kin (a family of robots) together to create unforgettable novel of births and burials, excavations and disappearances. ...Show more
$29.99
NZD
Category: Fiction - Contemporary | Series: Calhoun Family Saga Ser.
A beautiful new edition of Nicholas Sparks's classic novel to celebrate the 10th Anniversary of the film adaptation starring Ryan Gosling and Rachel McAdams.   Every so often a love story so captures our hearts that it becomes more than a story-it becomes an experience to remember forever. The Notebo ok is such a book. It is a celebration of how passion can be ageless and timeless, a tale that moves us to laughter and tears and makes us believe in true love all over again...   At thirty-one, Noah Calhoun, back in coastal North Carolina after World War II, is haunted by images of the girl he lost more than a decade earlier. At twenty-nine, socialite Allie Nelson is about to marry a wealthy lawyer, but she cannot stop thinking about the boy who long ago stole her heart. Thus begins the story of a love so enduring and deep it can turn tragedy into triumph, and may even have the power to create a miracle... ...Show more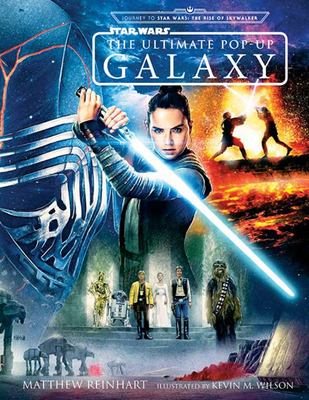 $140.00
NZD
Category: Film, TV and Theatre | Series: Star Wars
Blast into hyperspace for a thrilling pop-up journey through the entire Star Wars saga with pop-up legend Matthew Reinhart's new masterpiece. From the war-torn battlefields of the Clone Wars to the rebels' last stand over the Death Star and the Resistance's climactic clash with the First Order on Crait , this one-of-a-kind pop-up book takes fans on a unique interactive adventure that brings the Star Wars saga to life in a whole new way. Featuring the most iconic moments from the entire saga rendered as ingenious pop-up creations, Star Wars: The Ultimate Pop-Up Galaxy allows fans to interact with the action, launching rebel snowspeeders against AT-AT walkers, helping the Millennium Falcon escape First Order pursuers on Jakku, and more. Presented in a dynamic 360-degree format that enables the action to be viewed from all sides, the book also opens up to form a displayable 3D diorama of the entire saga. Packed with amazing Star Wars moments and hidden surprises to discover, Star Wars: The Ultimate Pop-Up Galaxy represents a whole new level of sophistication and interactivity in pop-up books and is guaranteed to thrill fans of all ages. ...Show more
$30.00
NZD
Category: Fiction - Fantasy
"Vimes ran a practised eye over the assortment before him. It was the usual Ankh-Morpork mob in times of crisis; half of them were here to complain, a quarter of them were here to watch the other half, and the remainder were here to rob, importune or sell hotdogs to the rest. Insurrection is in the air in Ankh-Morpork. The Haves and Have-Nots are about to fall out all over again. Captain Sam Vimes of the city s ramshackle Night Watch is used to this. It s enough to drive a man to drink. Well, to drink more. But this time, something is different the Have-Nots have found the key to a dormant, lethal weapon that even they don t fully understand, and they re about to unleash a campaign of terror on the city. Time for Captain Vimes to sober up." ...Show more
$20.00
NZD
Category: Fiction - Thriller
Red Earth by Tony Park, the author of An Empty Coast, is a full-throttle international thriller that will engross fans of Clive Cussler.On the run, with everything to lose . . .On the outskirts of Durban, Suzanne Fessey fights back during a vicious carjacking. She kills one thief but the other, wounded, escapes with her baby strapped into the back seat.Called in to pursue the missing vehicle are helicopter pilot Nia Carras from the air, and nearby wildlife researcher Mike Dunn from the ground.But South Africa's police have even bigger problems: a suicide bomber has killed the visiting American ambassador, and chaos has descended on KwaZulu-Natal.As Mike and Nia track the missing baby through wild-game reserves from Zululand to Zimbabwe, they come to realize that the war on terror has well and truly arrived . . . ...Show more
$32.99
NZD
Category: Fiction - Crime
Twenty-two-year-old Charlotte Ford reconnects with Danielle, her best friend from high school, a few days before Danielle is found bludgeoned to death in a motel room. In the wake of the murder, Charlotte's life unravels and she descends into the city's underbelly, where she meets the strippers, pornogr aphers and drug dealers who surrounded Danielle in the years they were estranged.Ginsburg's Houston is part of a lesser known south, where the urban and rural collide gracelessly. In this shadowy world, culpability and sympathy blur in a debut novel which thrillingly brings its three female protagonists to the fore. Scary, funny and almost unbearably sad, Sunset City is written with rare grace and empathy holding you transfixed, praying for some kind of escape for Charlotte. ...Show more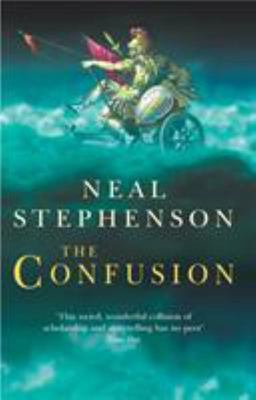 $35.00
NZD
Category: Fiction - Historical | Series: The\Baroque Cycle Ser.
Neal Stephenson continues his extraordinary 'Baroque Cycle' in this sequel to his bestselling Quicksilver, bringing to life a cast of unforgettable characters in a time of breathtaking genius and discovery. It is the late 1600s, on the high seas. A group of Barbary galley slaves plot as they ply the oar s of a pirate ship, hatching a daring scheme to find an enormous cache of Spanish gold. Amazingly, they succeed - leaving some very unhappy men behind who vow to hunt down the vagabonds and bring them to justice, no matter the cost. Meanwhile, back in France, the beautiful Eliza - toast of Versailles and spy extraordinaire - attempts to return to London with her baby, a child whose paternity is shrouded in mystery. Making her way home, her ship is stopped by a French privateer and she is returned to the Sun King's court. Thrown back into a web of international intrigue, Eliza must contend with all manner of characters, including buccaneers, poisoners, Jesuits, financial manipulators, and even a stray cryptographer or two... ...Show more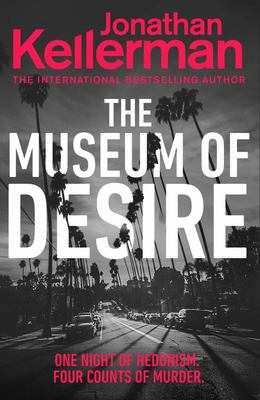 $37.00
NZD
Category: Fiction - Crime
__________________________ ONE WILD PARTY. FOUR COUNTS OF MURDER. A mansion in Beverly Hills is leased out to host an event wild enough to herald the end of days. The next day there isn't a living soul to be seen. But in the driveway sits a super-stretch limo, unlocked, with four bodies inside it. Not hing links the victims together. Each has been killed in a different way. Now it's up to brilliant psychologist Alex Delware and LAPD Lieutenant Milo Sturgis to begin their grisliest and most baffling case yet. As they struggle to make sense of the mass slaying, they will be forced to confront a level of evil that nothing can prepare them for. ...Show more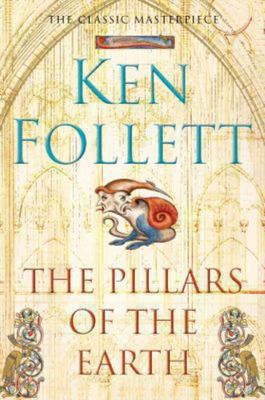 $34.00
NZD
Category: Fiction - Historical | Reading Level: very good
The Pillars of the Earth tells the story of Philip, prior of Kingsbridge, a devout and resourceful monk driven to build the greatest Gothic cathedral the world has known ...of Tom, the mason who becomes his architect - a man divided in his soul ...of the beautiful, elusive Lady Aliena, haunted by a secr et shame ...and of a struggle between good and evil that will turn church against state, and brother against brother. A spellbinding epic tale of ambition, anarchy, and absolute power set against the sprawling medieval canvas of twelfth-century England, this is Ken Follett's historical masterpiece. 'Enormous and brilliant ...this mammoth tale seems to touch all human emotion - love and hate, loyalty and treachery, hope and despair. This is truly a novel to get lost in' Cosmopolitan 'A historical saga of such breadth and density ...Follett succeeds brilliantly in combining hugeness and detail to create a novel imbued with the rawness, violence and blind faith of the era' Sunday Express ...Show more