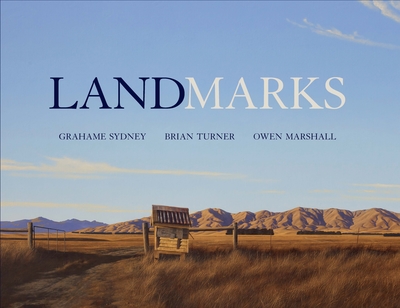 Landmarks
by Owen Marshall; Grahame Sydney; Brian Turner
$75.00
NZD
Category: NZ - Art | Reading Level: near fine
A handsome, landmark book celebrating the work of three of our literary and artistic heavyweights. The complementary work of artist Grahame Sydney, fiction writer Owen Marshall and poet Brian Turner was first brought together in the hugely successful Timeless Land in 1995. Its pages showed their shared, deep connection to Central Otago, to its vast skies, its wide plains punctuated by jagged ranges, its unique colours and its dwarfing effect on the people who pass through it. Twenty-five years later, this lavish new volume from these three long-time friends showcases a rich selection of their subsequent work, including recently written, previously unpublished pieces. Through their own marks about the land and its people, be it in ink or paint, they offer a love song to the South Island, in particular Central Otago. ...Show more
$35.00
NZD
Category: Fiction - Crime
Celebrated, bestselling, elusive...who is Maud Dixon? Florence Darrow wants to be a writer. Correction: Florence Darrow IS going to be a writer. Fired from her first job in publishing, she jumps at the chance to be assistant to the celebrated Maud Dixon, the anonymous bestselling novelist. The arrangeme nt comes with conditions - high secrecy, living in an isolated house in the countryside. Before long, the two of them are on a research trip to Morocco, to inspire the much-promised second novel. Beach walks, red sunsets and long, whisky-filled evening discussions...win-win, surely? Until Florence wakes up in a hospital, having narrowly survived a car crash. How did it happen - and where is Maud Dixon, who was in the car with her? Florence feels she may have been played, but wait, if Maud is no longer around, maybe Florence can make her mark as a writer after all... ...Show more
The Hunted
by Gabriel Bergmoser
$13.00
NZD
Category: Fiction - Thriller
Nowhere to run, nowhere to hide - an electrifying, heartpounding, truly unputdownable thriller - a bestselling debut from talented newcomer, Gabriel Bergmoser. 'A truly terrifying, breathlessly exciting novel. It gut punches you in the first few pages and doesn't let you recover until the final, thrill ing climax. An extraordinary book.' M W Craven 'An original and high-octane read, it makes Deliverance look like Picnic at Hanging Rock.' The Times/Sunday Times Crime Club Frank is a service station owner on a little-used highway who just wants a quiet life. His granddaughter has been sent to stay with him to fix her attitude, but they don't talk a lot. When a badly injured young woman arrives at Frank's service station with several cars in pursuit, Frank and a handful of unsuspecting customers are thrust into a life-or-death standoff.But who are this group of men and women who will go to any lengths for revenge? And what do they want? Other than no survivors ...? A ferociously fast-paced, filmic, visceral, tense and utterly electric novel, unlike anything you've read before. Set on a lonely, deserted highway, deep in the Australian badlands, The Hunted is white-knuckle suspense matched to the fast-paced adrenaline of a Jack Reacher novel and the creeping menace of Wake in Fright. This is unmissable reading. 'This slice of outback noir is .... at once exhilarating, gleefully vicious and totally, race-to-the-finish-line unputdownable' Observer 'An audacious walk on the wildest side of outback noir ... a vivid thriller.' Sydney Morning Herald 'A perfectly paced, thrilling read with an unrelenting sense of dread and menace ...building suspense at every turn of the page. Crime and thriller readers will love this savage Rottweiler of a novel that will clamp its jaws around their throat and shake them to the end.' Bookseller+Publisher 'Tough, violent, suspenseful and peopled with great characters,The Hunted could well be the Australian thriller of the year. This is Jack Reacher for adults.' Canberra Weekly   ...Show more
$35.00
NZD
Category: Fiction - Contemporary | Reading Level: near fine
A riotous novel about sex and money set in the electric world of Soho, featuring a group of sex workers, a billionaire Russian oligarch, a nearly over-the-hill actor, junkie vagabonds, a once far-right extremist and a very glamorous borzoi Pungent, steamy, insatiable Soho; the only part of London tha t truly never sleeps. Tourists dawdling, chancers skulking, addicts shuffling, sex workers strutting, punters prowling, businessmen striding, the homeless and the lost. Down Wardour Street, ducking onto Dean Street, sweeping into L'Escargot, darting down quiet back alleyways, skirting dumpsters and drunks, emerging on to raucous main roads, fizzing with energy and riotous with life. On a corner, sits a large townhouse, the same as all its neighbours. But this building hosts a teeming throng of rich and poor, full from the basement right up to the roof terrace. Precious and Tabitha call the top floors their home but it's under threat; its billionaire-owner Agatha wants to kick the women out to build expensive restaurants and luxury flats. Men like Robert, who visit the brothel, will have to go elsewhere. Those like Cheryl, who sleep in the basement, will have to find somewhere else to hide after dark. But the women won't go quietly. Soho is their turf and they are ready for a fight. ...Show more
$20.00
NZD
Category: Fiction - Fantasy | Series: The Lord of the Rings
The third part of J.R.R. Tolkien's epic adventure THE LORD OF THE RINGS The armies of the Dark Lord are massing as his evil shadow spreads even wider. Men, Dwarves, Elves and Ents unite forces to battle against the Dark. Meanwhile, Frodo and Sam struggle further into Mordor in their heroic quest to dest roy the One Ring. The devastating conclusion of J.R.R. Tolkien's classic tale of adventure, begun in The Fellowship of the Ring and The Two Towers. ...Show more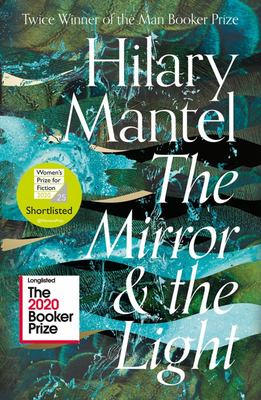 $38.00
NZD
Category: Fiction - Historical | Series: Wolf Hall Ser.
With The Mirror and the Light, Hilary Mantel brings to a triumphant close the trilogy she began with Wolf Hall and Bring Up the Bodies. She traces the final years of Thomas Cromwell, the boy from nowhere who climbs to the heights of power, offering a defining portrait of predator and prey, of a ferociou s contest between present and past, between royal will and a common man's vision: of a modern nation making itself through conflict, passion and courage.     ...Show more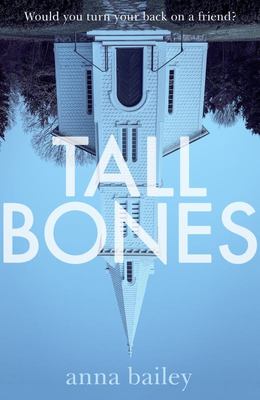 $37.00
NZD
Category: Fiction - Contemporary
'Anna Bailey's debut is irresistible, a compelling and nuanced psychological thriller suffused with small town prejudice and dark family secrets.' PAULA HAWKINS, author of The Girl on the Train 'Tall Bones is as atmospheric as it gets - a stunning debut that delivers on every level.' RENEE KNIGHT, auth or of Disclaimer 'Chilling and compulsive. Tall Bones is a dazzling debut.' KATE HAMER, author of The Girl in the Red Coat When seventeen-year-old Emma leaves her best friend Abi at a party in the woods, she believes, like most girls her age, that their lives are just beginning. Many things will happen that night, but Emma will never see her friend again. Abi's disappearance cracks open the façade of the small town of Whistling Ridge, its intimate history of long-held grudges and resentment. Even within Abi's family, there are questions to be asked - of Noah, the older brother whom Abi betrayed, of Jude, the shining younger sibling who hides his battle scars, of Dolly, her mother and Samuel, her father - both in thrall to the fire and brimstone preacher who holds the entire town in his grasp. Then there is Rat, the outsider, whose presence in the town both unsettles and excites those around him. Anything could happen in Whistling Ridge, this tinder box of small-town rage, and all it will take is just one spark - the truth of what really happened that night out at the Tall Bones.... '   ...Show more
$35.00
NZD
Category: Fiction - Crime | Series: Detective Varg Ser.
Perplexing, unfathomable and perhaps unimportant, the cases that Malmo's Department of Sensitive Crimes take on will test them to their limits. Life - and crime - is not always as it seems for Ulf Varg and the other fearless detectives in Malmo's Department of Sensitive Crimes. There are always surpris ing new cases to take on, and the latest batch is no exception. And that's not to mention Ulf's struggle to contain his feelings for his colleague Anna Bengsdotter. All in all, things are distinctly difficult in Malmo, and it seems up to Ulf and the Department to set them right. 'McCall Smith's continuing warm-heartedness makes Ulf such unfailingly good company' Reader's Digest 'Like AA Milne meets Karl Ove Knausgaard' Financial Times 'Wonderfully soothing and relaxing' Daily Telegraph ...Show more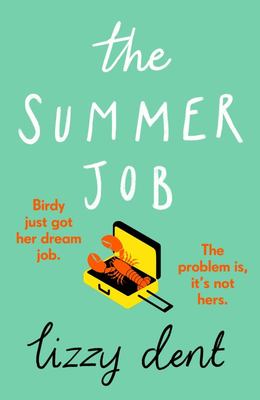 $37.00
NZD
Category: Fiction - Contemporary
Warning- this is not your typical rom com. Have you ever imagined running away from your life? Well Birdy Finch didn't just imagine it. She did it. Which might've been an error. And the life she's run into? Her best friend, Heather's. The only problem is, she hasn't told Heather. Actually there are a fe w other problems... Can Birdy carry off a summer pretending to be her best friend (who incidentally is a world-class wine expert)? And can she stop herself from falling for the first man she's ever actually liked (but who thinks she's someone else)?   ...Show more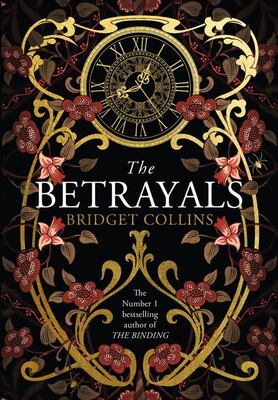 $35.00
NZD
Category: Fiction - Historical
From the Number 1 bestselling author of The Binding. If everything in your life was based on a lie Would you risk it all to tell the truth? At Montverre, an exclusive academy tucked away in the mountains, the best and brightest are trained for excellence in the grand jeu: an arcane and mysterious conte st. Léo Martin was once a student there, but lost his passion for the grand jeu following a violent tragedy. Now he returns in disgrace, exiled to his old place of learning with his political career in tatters.   Montverre has changed since he studied there, even allowing a woman, Claire Dryden, to serve in the grand jeu's highest office of Magister Ludi. When Léo first sees Claire he senses an odd connection with her, though he's sure they have never met before. Both Léo and Claire have built their lives on lies.  And as the legendary Midsummer Game, the climax of the year, draws closer, secrets are whispering in the walls... ...Show more
$20.00
NZD
Category: Fiction - Fantasy | Series: The Lord of the Rings
The first part of J. R. R. Tolkien's epic adventure THE LORD OF THE RINGS In a sleepy village in the Shire, a young hobbit is entrusted with an immense task. He must make a perilous journey across Middle-earth to the Cracks of Doom, there to destroy the Ruling Ring of Power - the only thing that preve nts the Dark Lord Sauron's evil dominion. Thus begins J. R. R. Tolkien's classic tale of adventure, which continues in The Two Towers and The Return of the King. ...Show more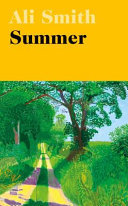 Summer
by Ali Smith
$34.00
NZD
Category: Fiction - Contemporary | Series: Seasonal Quartet
The unmissable conclusion to Ali Smith's dazzling, Man Booker-shortlisted, Seasonal Quartet. In the present, Sacha knows the world's in trouble. Her brother Robert just is trouble. Their mother and father are having trouble. Meanwhile, the world's in meltdown­—and the real meltdown hasn't even started yet. In the past, a lovely summer. A different brother and sister know they're living on borrowed time. This is a story about people on the brink of change. They're family, but they think they're strangers. So: Where does family begin? And what do people who think they've got nothing in common have in common? Summer.   ...Show more