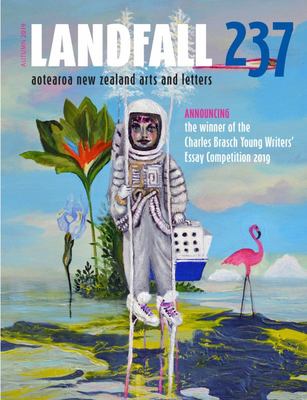 $30.00
NZD
Category: Short Stories | Series: Landfall Ser.
Featured artists: Sharon Singer, Ngahuia Harrison, Peter Trevelyan. Awards & Competitions: Results and winning essays from the 2019 Charles Brasch Young Writers Essay Competition, and judges report by Emma Neale. Writers: John Adams, Peter Bland, Laura Borrowdale, Bill Bradford, Iain Britton, Medb C harleton, Stephen Coates, Carolyn DeCarlo, John Dennison, Lynley Edmeades, David Eggleton, Joan Fleming, Jasmine Gallagher, John Gallas, Brett Gartrell, John Geraets, Tim Grgec, Michael Hall, Rebecca Hawkes, Joy Holley, Aaron Horrell, Gail Ingram, Claudia Jardine, Sam Keenan, Erik Kennedy, Arihia Latham, Jessica Le Bas, Wes Lee, Tina Makereti, Ria Masae, Cilla McQueen, Zoë Meager, Robynanne Milford, Sean Monaghan, Art Nahill, Kavita Nandan, Rachel ONeill, Maris ORourke, Claire Orchard, Joanna Preston, essa may ranapiri, Anna Rankin, Jeremy Roberts, Leanne Radojkovich, Carrie Rudzinski, Kerrin P. Sharpe, Sarah Shirley, Rachel Smith, Elizabeth Smither, Catherine Trundle, Kirsteen Ure, Tam Vosper, Tom Weston, Anna Woods, Kirby Wright Reviews: Landfall Review Online: books recently reviewed, John Dennison on Collected Poems by Allen Curnow, eds Elizabeth Caffin and Terry Sturm Michael Hulse on Allen Curnow by Terry Sturm, ed. Linda Cassells, Tracey Slaughter on Carolines Bikini by Kirsty Gunn, Philip Temple on Charles Brasch Journals 19581973, ed. Peter Simpson, Lynley Edmeades on louder, by Kerrin P. Sharpe; Enclosures 4 by Bill Direen; and Luxembourg by Stephen Oliver, Airhia Latham on Tāngata Ngāi Tahu /People of Ngāi Tahu (Vol. 1), eds Helen Brown and Takerai Norton ...Show more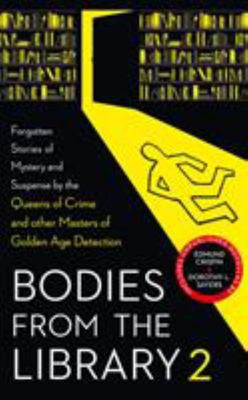 $28.00
NZD
Category: Short Stories | Series: Collins Crime Club Ser.
This anthology of rare stories of crime and suspense brings together 15 tales from the Golden Age of Detective Fiction for the first time in book form, including a newly discovered Gervase Fen novella by Edmund Crispin that has never previously been published. With the Golden Age of detective ficti on shining ever more brightly thanks to the recent reappearance of many forgotten crime novels, Bodies from the Library offers a rare opportunity to read lost stories from the first half of the twentieth century by some of the genre's most accomplished writers. This second volume is a showcase for popular figures of the Golden Age, in stories that even their most ardent fans will not be aware of. It includes uncollected and unpublished stories by acclaimed queens and kings of crime fiction, from Helen Simpson, Ethel Lina White, E.C.R. Lorac, Christianna Brand, Agatha Christie and Dorothy L. Sayers, to S.S. Van Dine, Jonathan Latimer, Clayton Rawson, Cyril Alington and Antony and Peter Shaffer (writing as Peter Antony). This book also features two highly readable radio scripts by Margery Allingham (involving Jack the Ripper) and John Rhode, plus two full-length novellas – one from a rare magazine by Q Patrick, the other an unpublished Gervase Fen mystery by Edmund Crispin, written at the height of his career. It concludes with another remarkable discovery: 'The Locked Room' by Dorothy L. Sayers, a never-before-published case for Lord Peter Wimsey! Selected and introduced by Tony Medawar, who also provides fascinating pen portraits of each author, Bodies in the Library 2 is an indispensable collection for any bookshelf. ...Show more
$18.00
NZD
Category: Short Stories
Virginia Woolf tested the boundaries of fiction in these short stories, developing a new language of sensation, feeling and thought, and recreating in words the 'swarm and confusion of life'. Defying categorization, the stories range from the more traditional narrative style of 'Solid Objects' through t he fragile impressionism of 'Kew Gardens' to the abstract exploration of consciousness in 'The Mark on the Wall'. ...Show more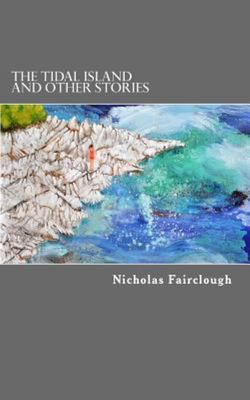 $5.00
NZD
Category: Short Stories
Fairclough's first book is a collection of his previously published short works that were written from his home in Masterton, Wairarapa, NZ during 2017 & 2018. His flash fiction, often allegorical, has a nice precision and a special ability to capture mood in such a short space. In this form, Faircl ough uses a combination of almost quotidian or matter-of-fact prose with overwhelming themes of metaphysical and existential desperation. His longer short stories are more located in reality. They have good rhythm and pacing while mixing a certain grittiness and drabness with mystery and wonder. The setting is crucial to these stories and it often seems more like one of the main characters. Overall, the main themes present in this collection include individual struggle, loneliness, human connection and meaning, and the individual's relationship with God and nature. ...Show more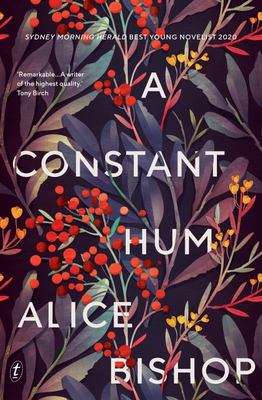 $37.00
NZD
Category: Short Stories | Reading Level: Adult
Before the bushfires--before the front of flames comes roaring over the hills--the ridges are thick with gums. After the fires, the birds have gone. There is only grey ash and melted metal, the blackened husks of cars. And the lost people: in temporary accommodation on the outskirts of the city, on the TV news in borrowed clothes, or remembered in flyers on a cafe wall. A Constant Hum grapples with the aftermath of disaster with an eye for telling detail. Some of these stories cut to the bone; others are empathetic stories of survival, even hope. All are gripping and beautifully written, heralding the arrival of an important new voice in literary fiction. ...Show more
$23.00
NZD
Category: Short Stories | Series: Collins Chillers Ser.
From the Queen of Crime, the first time all of her spookiest and most macabre stories have been collected in one volume. 'From behind the curtains there still sounded the terrible high long-drawn scream - such a scream as Raoul had never heard. It died away with a horrible kind of gurgle. Then there cam e the thud of a body falling...' For lovers of the supernatural and the macabre comes this collection of ghostly and chilling tales from Agatha Christie. Acknowledged the world over as the undisputed Queen of Crime, in fact she dabbled in her early writing career with mysteries of a more unearthly kind - stories featuring fantastic psychic visions, spectres looming in the shadows, encounters with deities, eerie messages from the Other Side, even a man who switches bodies with a cat... This haunting compendium gathers together all of Christie's spookiest and most macabre short stories, some featuring her timeless detectives Hercule Poirot and Miss Marple. Finally together in one volume, it shines a light on the darker side of Agatha Christie, one that she herself relished, identifying ten of them as 'my own favourite stories written soon after The Mysterious Affair at Styles, some before that'. 'Reading a perfectly plotted Agatha Christie is like crunching into a perfect apple: pure, crisp, absolute satisfaction.'TANA FRENCH ...Show more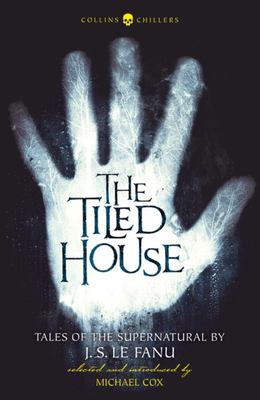 The Tiled House
by J. S. Le Fanu; Michael Cox (Introduction by)
$23.00
NZD
Category: Short Stories | Series: Collins Chillers Ser.
The very best of Le Fanu's supernatural fiction, including such classics as: 'Schalken the Painter', 'Squire Toby's Will', 'Mr Justice Harbottle', 'The Familiar', 'Green Tea', 'Madam Crowl's Ghost' and 'The Murdered Cousin', introduced by genre expert Michael Cox.'Sheridan Le Fanu, ' wrote S.M. Ellis in 1916, 'retains his own special place and fame as the Master of Horror and the Mysterious.'Today, Le Fanu's reputation is as high as ever amongst connoisseurs of supernatural and mystery fiction and well deserves the enthusiastic praise lavished on him by some of the most accomplished ghost fiction writers of the twentieth century - including E.F. Benson and M.R. James.Born in 1814, the son of an Anglo-Irish Protestant clergyman, Le Fanu single-handedly created a new kind of fictional ghost story. Gone are the sheeted spooks rattling rusty chains and the peripatetic headless ladies that infest Gothic fiction. In their place Le Fanu created formidably real supernatural presences that emerge from within, as well as invade from without.Le Fanu was the first writer to explore seriously the psychological dimensions of the ghost story; at the same time he was adept at invoking the physical presence of supernatural malevolence. The world in which his characters move is a hostile one, his stories surrounded by an infinity of outer darkness. Private anguish undoubtedly underlies these public fictions.And yet Le Fanu's stories - be they of ghosts or tales of mystery - are also of the good old-fashioned type, best enjoyed in the sort of setting he himself described - 'the old-fashioned parlour fire-side and its listening circle of excited faces, and, outside, the wintry blast and the moan of leafless boughs . . .' ...Show more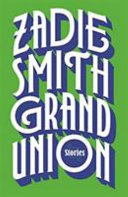 $35.00
NZD
Category: Short Stories | Reading Level: 1 Fiction
In the summer of 1959, an Antiguan immigrant in north west London lives the last day of his life. A mother looks back on her early forays into matters of the human heart, considering the ways in which desire is always an act of negotiation, destruction, and self-invention. A disgraced cop stands amid th e broken shards of his life, unable to move forward into a future that holds no place for him. A teenage scion of the technocratic elite chases spectres through a premium virtual reality, trailed by a little girl with a runny nose and no surviving family. We all take a much-needed break from this mess, on a package holiday where the pool's electric blue is ceaselessly replenished, while political and environmental collapse happen far away, to someone else. Interleaving ten completely new and unpublished stories with some of her best-loved pieces from the New Yorker and elsewhere, Zadie Smith presents a sharply alert and slyly prescient collection about time and place, identity and rebirth, the persistent legacies that haunt our present selves and the uncanny futures that rush up to meet us. ...Show more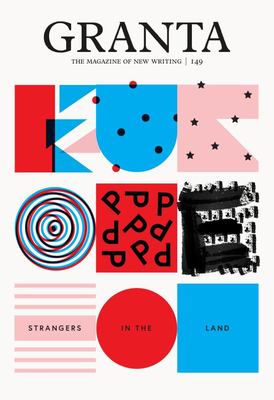 $28.00
NZD
Category: Short Stories | Series: The\Magazine of New Writing Ser.
Issue 149, 'New New Europe', marks the UK's departure from the EU, and features a range of commissioned pieces from respected writers on the state of Europe today. This harks back to the 1989 issue 'New Europe', which was themed around the response to the fall of the Berlin wall.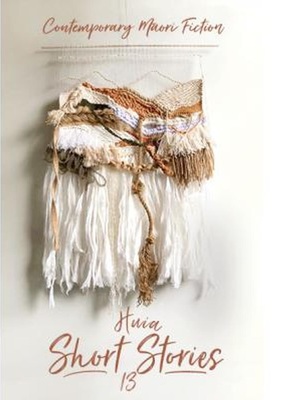 $25.00
NZD
Category: Short Stories | Reading Level: very good
Here are the best short stories from the Pikihuia Awards for Māori writers 2019 as judged by Scotty Morrison, Robyn Bargh, Tuehu Harris, Whiti Hereaka, Poia Rewi and Carol Hirschfeld. This competition, run by the Māori Literature Trust and Huia Publishers, is held every two years to promote Māori write rs and their work. This year, the awards sought short fiction from first-time, emerging and published writers in te reo Māori and English. The competition attracts several hundred entries each year from writers of all ages and those who are starting out to seasoned authors. This collection of finalists' fiction celebrates Māori writing, introduces new talent and gives an opportunity for Māori writers to shine. The stories are: Murray's Special Day by Tracey Andersen, Tunnelling by Cassandra Barnett, Botched by Marino-Moana Begmen, Para Pounamu by Pine Campbell, Tangaroa Pūkanohi Nui by Hineteahurangi Merenape Durie Ngata, Storked by Paipa Edmonds, Tiakina! Tiakina! by Tiahomarama Fairhall, Mumsy by Olivia Aroha Giles, Rocket Ship Pyjamas and Plum Jam by Olivia Aroha Gile,s Kokiri ki mua - Charge forward! by K M Harris, My Three Friends at School by Josh Hema, The Pledge by Nadine Hura, Dust by Kelly Joseph, The School of Life by Lauren Keenan, Tina's Coming on Tuesday by Lauren Keenan, Ko te Ao tō Marae by Hēmi Kelly, Just Holden Together by Colleen Maria Lenihan, One of the Good Ones by Moira Lomas, Aunty's Teeth by Annette Morehu, Te Kai a te Rangatira, he Mahi by Zeb Nicklin, Te Kurī Hīroki o te Āporo Nui by Zeb Nicklin, The Guises of Death Kahuru Pumipi, The Bartender by Michelle Rahurahu Scott, White Sheep by Penny Smits, Whakaurupā Taku Aroha by Amiria Stirling, No te uku - From the Clay by Bronwyn Te Koeti ...Show more