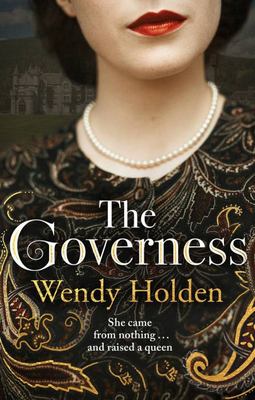 $33.00
NZD
Category: Fiction - Historical
As the royal governess, Marion Crawford played a major role in shaping the childhood and subsequent world-view of Queen Elizabeth II, but her story is largely unknown and has never been explored in much depth. The Governess brings 'Crawfie' to life.  
$40.00
NZD
Category: Short Stories
A stunning collection of new short stories originally commissioned by The New York Times Magazine as the COVID-19 pandemic swept the world, from twenty-nine authors including Margaret Atwood, Tommy Orange, Colm Toibin, Kamilia Shamsie, David Mitchell and more, in a project inspired by Boccaccio's The De cameron. When reality is surreal, only fiction can make sense of it. In 1353, Giovanni Boccaccio wrote "The Decameron": one hundred nested tales told by a group of young men and women passing the time at a villa outside Florence while waiting out the gruesome Black Death, a plague that killed more than 25 million people. Some of the stories are silly, some are bawdy, some are like fables. In March of 2020, the editors of The New York Times Magazine created The Decameron Project, an anthology with a simple, time-spanning goal: to gather a collection of stories written as our current pandemic first swept the globe. How might new fiction from some of the finest writers working today help us memorialize and understand the unimaginable? And what could be learned about how this crisis will affect the art of fiction? These twenty-nine new stories, from authors including Margaret Atwood, Tommy Orange, Edwidge Danticat, and David Mitchell vary widely in texture and tone. Their work will be remembered as a historical tribute to a time and place unlike any other in our lifetimes, and offer perspective and solace to the reader now and in a future where coronavirus is, hopefully, just a memory.   ...Show more
$35.00
NZD
Category: Fiction - Historical
The Four Winds is a deeply moving, powerful story about the strength and resilience of women and the bond between mother and daughter, by the multi-million-copy number one bestselling author Kristin Hannah. She will discover the best of herself in the worst of times . . . Texas, 1934. Elsa Martinelli had finally found the life she'd yearned for. A family, a home and a livelihood on a farm on the Great Plains. But when drought threatens all she and her community hold dear, Elsa's world is shattered to the winds. Fearful of the future, when Elsa wakes to find her husband has fled, she is forced to make the most agonizing decision of her life. Fight for the land she loves or take her beloved children, Loreda and Ant, west to California in search of a better life. Will it be the land of milk and honey? Or will their experience challenge every ounce of strength they possess? From the overriding love of a mother for her child, the value of female friendship and the ability to love again - against all odds, Elsa's incredible journey is a story of survival, hope and what we do for the ones we love. ...Show more
$38.00
NZD
Category: Fiction - Contemporary
From the Pulitzer Prize-winning author of A Thousand Acres, Jane Smiley, The Strays of Paris is a captivating story of three extraordinary animals - and one little boy - whose lives cross paths in Paris. Paras is a spirited young racehorse living in a stable in the French countryside. That is until one afternoon, when she pushes open the gate of her stall and, travelling through the night, arrives quite by chance in the dazzling streets of Paris.She soon meets a German shorthaired pointer named Frida, two irrepressible ducks and an opinionated crow, and life amongst the animals in the city's lush green spaces is enjoyable for a time. But everything changes when Paras meets a human boy, Étienne, and discovers a new, otherworldly part of Paris: the secluded, ivy-walled house where the boy and his nearly-one-hundred-year-old great grandmother live quietly and unto themselves. As the cold weather of Christmas nears, the unlikeliest of friendships bloom among humans and animals alike. But how long can a runaway horse live undiscovered in Paris? And how long can one boy keep her all to himself? Charming and beguiling in equal measure, Jane Smiley's novel celebrates the intrinsic need for friendship, love, and freedom, whomever you may be . . . ...Show more
$38.00
NZD
Category: Short Stories
A lavish gift edition of David Sedaris's best stories, spanning his spectacular bestselling career. Hand-picked by David himself, these are stories that will make you laugh and cry, sometimes at the same time, from "the funniest man alive" (Time Out New York). What could be a more tempting Christmas gif t than a compendium of David Sedaris's best stories, selected by the author himself? From a spectacular career spanning almost three decades, these stories have become modern classics and are now for the first time collected in one volume. For more than 25 years, David Sedaris has been carving out a unique literary space, virtually creating his own genre. A Sedaris story may seem confessional, but is a so highly attuned to the world outside. It opens our eyes to what is at absurd and moving about our daily existence, and it is almost impossible to read without laughing. Now, for the first time collected in one volume, the author brings us his funniest and most memorable work. In these stories, Sedaris shops for rare taxidermy, hitchhikes with a lady quadriplegic, and spits a lozenge into a fellow traveler's lap. He drowns a mouse in a bucket, struggles to say 'give it to me' in five languages and hand-feeds a carnivorous bird. But if all you expect to find in Sedaris's work is the deft and sharply observed comedy for which he became renowned, you may be surprised to discover that his words bring more warmth than mockery, more fellow-feeling than derision. Nowhere is this clearer than in his writing about his loved ones. ...Show more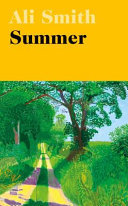 Summer
by Ali Smith
$34.00
NZD
Category: Fiction - Contemporary | Series: Seasonal Quartet
The unmissable conclusion to Ali Smith's dazzling, Man Booker-shortlisted, Seasonal Quartet. "A prose poem in praise of memory, forgiveness, getting the joke and seizing the moment." — Dwight Garner, The New York Times In the present, Sacha knows the world's in trouble. Her brother Robert just is trou ble. Their mother and father are having trouble. Meanwhile, the world's in meltdown­—and the real meltdown hasn't even started yet. In the past, a lovely summer. A different brother and sister know they're living on borrowed time. This is a story about people on the brink of change. They're family, but they think they're strangers. So: Where does family begin? And what do people who think they've got nothing in common have in common? Summer.   ...Show more
$38.00
NZD
Category: Fiction - Contemporary
The refreshingly original debut memoir of a guarded, over-achieving, self-lacerating young lawyer who reluctantly agrees to get psychologically and emotionally naked in a room of six complete strangers - her psychotherapy group - and in turn finds human connection, and herself. Christie Tate had just b een named the top student in her law school class and finally had her eating disorder under control. Why then was she driving through Chicago fantasising about her own death? Why was she envisioning putting an end to the isolation and sadness that still plagued her in spite of her achievements? Enter Dr. Rosen, a therapist who calmly assures her that if she joins one of his psychotherapy groups, he can transform her life. All she has to do is show up and be honest. About everything - her eating habits, childhood, sexual history, etc. Christie is skeptical, insisting that that she is defective, beyond cure. But Dr. Rosen issues a nine-word prescription that will change everything: "You don't need a cure, you need a witness." So begins her entry into the strange, terrifying, and ultimately life-changing world of group therapy. Christie is initially put off by Dr. Rosen's outlandish directives, but as her defenses break down and she comes to trust Dr. Rosen and to depend on the sessions and the prescribed nightly phone calls with various group members, she begins to understand what it means to connect. Group is a deliciously addictive read, and with Christie as our guide - skeptical of her own capacity for connection and intimacy, but hopeful in spite of herself - we are given a front row seat to the daring, exhilarating, painful, and hilarious journey that is group therapy - an under-explored process that breaks you down, and then reassembles you so that all the pieces finally fit. ...Show more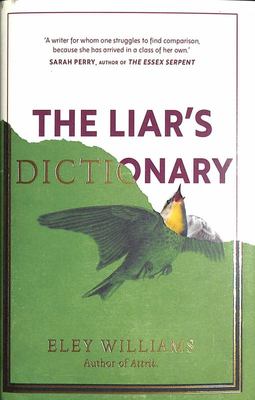 $35.00
NZD
Category: Fiction - Contemporary
mountweazel n. a fake entry deliberately inserted into a dictionary or work of reference. Often used as a safeguard against copyright infringement. It is the final year of the nineteenth century and Peter Winceworth has reached the letter 'S', toiling away for the much-anticipated and multi-volume Swans by's New Encyclopaedic Dictionary. He is overwhelmed at his desk and increasingly uneasy that his colleagues are attempting to corral language and regiment facts. Compelled to assert some sense of individual purpose and exercise artistic freedom, Winceworth begins inserting unauthorised, fictitious entries into the dictionary. In the present day, young intern Mallory is tasked with uncovering these mountweazels as the text of the dictionary is digitised for modern readers. Through the words and their definitions she finds she has access to their creator's motivations, hopes and desires. More pressingly, she must also field daily threatening anonymous phone calls. Is a suggested change to the dictionary's definition of marriage (n.) really that controversial? What power does Mallory have when it comes to words and knowing how to tell the truth? And does the caller really intend for the Swansby's staff to 'burn in hell'? As their two narratives combine, Winceworth and Mallory must discover how to negotiate the complexities of an often nonsensical, untrustworthy, hoax-strewn and undefinable life. The Liar's Dictionary explores themes of trust and creativity, naming the unnameable, and celebrates the rigidity, fragility and absurdity of language. It is an exhilarating debut novel from a formidably brilliant young writer.   ...Show more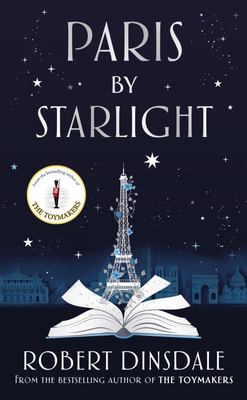 $37.00
NZD
Category: Fiction - Fantasy
A magical new novel from the critically acclaimed bestselling author of THE TOYMAKERS which will appeal to fans of Neil Gaiman and Erin Morgenstern. ______________________________________ Every city has its own magic... Every night on their long journey to Paris from their troubled homeland, Levon's gra ndmother has read to them from a very special book. Called The Nocturne, it is a book full of fairy stories and the heroic adventures of their people who generations before chose to live by starlight. And with every story that Levon's grandmother tells them in their new home, the desire to live as their ancestors did grows. And that is when the magic begins... Nobody can explain why nocturnal water dogs start appearing at the heels of every citizen of Paris-by-Starlight like the loyal retainers they once were. There are suddenly night finches in the skies and the city is transforming- the Eiffel Tower lit up by strange ethereal flowers that drink in the light of the moon. But not everyone in Paris is won over by the spectacle of Paris-by-Starlight. There are always those that fear the other, the unexplained, the strangers in our midst. How long can the magic of night rub up against the ordinariness of day? How long can two worlds occupy the same streets and squares before there is an outright war? ...Show more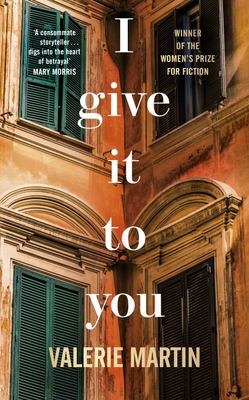 $33.00
NZD
Category: Fiction - Contemporary
A timeless story of family, war, art, and betrayal from bestselling novelist Valerie Martin.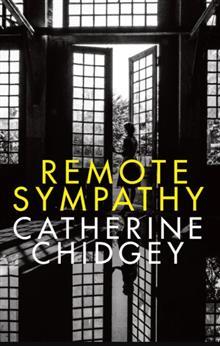 $35.00
NZD
Category: Fiction - Contemporary
Moving away from Munich isn't nearly as wrenching an experience for Frau Greta Hahn as she had feared. Their new home is even lovelier than the one they left behind, and best of all - right on their doorstep - are some of the finest craftsmen from all over Europe, prepared to make for her and the other officers' wives living in this small community anything they could possibly desire: new curtains from the finest silks, furniture designed to the most exacting specifications, execute a fresco or a mural even. The looming presence of the nearby prison camp - lying just beyond a patch of forest - is the only blot to mar what is otherwise an idyllic life in Buchenwald. Frau Hahn's husband, SS Sturmbannfuhrer Dietrich Hahn, has taken up a powerful new position as camp administrator. The job is all consuming as he wrestles with corruption that is rife at every level, inadequate supplies, and a sewerage system under ever-growing strain as the prison population continues to rise. Frau Hahn's obliviousness is challenged when she is forced into an unlikely alliance with one of Buchenwald's prisoners, Dr Lenard Weber. A decade earlier he invented a machine - the Sympathetic Vitaliser - that at the time he believed could cure cancer. Does the machine work? Whether it does or not, it might yet save a life. ...Show more
Mayflies
by Andrew O'Hagan
$33.00
NZD
Category: Fiction - Contemporary
An unforgettable coming-of-age novel that becomes a profound meditation on life, death, and lifelong friendship. Everyone has a Tully Dawson: the friend who defines your life. In the summer of 1986, in a small Scottish town, James and Tully ignite a brilliant friendship based on music, films and the reb el spirit. With school over and the locked world of their fathers before them, they rush towards the climax of their youth: a magical weekend in Manchester, the epicentre of everything that inspires them in working-class Britain. There, against the greatest soundtrack ever recorded, a vow is made: to go at life differently. Thirty years on, half a life away, the phone rings. Tully has news - news that forces the life-long friends to confront their own mortality head-on. What follows is an incredibly moving examination of the responsibilities and obligations we have to those we love. Mayflies is at once a finely-tuned drama about the delicacy and impermanence of human connection and an urgent inquiry into some of the most important questions of all: Who are we? What do we owe to our friends? And what does it mean to love another person amidst tragedy? ...Show more