V2
by Robert Harris
$37.00
NZD
Category: Fiction - Thriller
Victory is close. Vengeance is closer. On the brink of defeat, Hitler commissioned 10,000 V2s - ballistic rockets that carried a one-ton warhead at three times the speed of sound, which he believed would win the war. Dr Rudi Graf who, along with his friend Werner von Braun, had once dreamt of sending a rocket to the moon, now finds himself in November 1944 in a bleak seaside town in Occupied Holland, launching V2s against London. No one understands the volatile, deadly machine better than Graf, but his disillusionment with the war leads to him being investigated for sabotage. Kay Caton-Walsh, an officer in the WAAF, has experienced first-hand the horror of a V2 strike. When 160 Londoners, mostly women and children, are killed by a single missile, the government decides to send a team of WAAFs to newly-liberated Belgium in the hope of discovering the location of the launch sites. But not all the Germans have left and Kay finds herself in mortal danger. As the war reaches its desperate end, their twin stories play out, interlocked and separate, until their destinies are finally forced together. ...Show more
$33.00
NZD
Category: Fiction - Thriller | Reading Level: very good
An edge-of-your-seat debut thriller with identical twins, a crazy inheritance and a boat full of secrets. Who can you trust? Absolutely nobody! Identical twins only look the same… Beautiful twin sisters Iris and Summer are startlingly alike, but beyond what the eye can see lies a darkness that sets them apart. Cynical and insecure, Iris has long been envious of open-hearted Summer's seemingly never-ending good fortune, including her perfect husband, Adam. Called to Thailand to help sail the family yacht to the Seychelles, Iris nurtures her own secret hopes for what might happen on the journey. But when she unexpectedly finds herself alone in the middle of the Indian Ocean, everything changes. Now is her chance to take what she's always wanted - the idyllic life she's always coveted. But just how far will she go to get the life she's dreamed about? And how will she make sure no one discovers the truth? Written with the chilling suspense of The Girl on the Train and Before I Go to Sleep, The Girl in the Mirror is an addictive thriller about greed, lust, secrets and deadly lies. ...Show more
$38.00
NZD
Category: Fiction - Thriller
You will not recognise me, she thinks, when I find you. Mim's husband is missing. No one knows where Ben is, but everyone wants to find him – especially The Department. And they should know, the all-seeing government body has fitted the entire population with a universal tracking chip to keep them 'safe '. But suddenly Ben can't be tracked. And Mim is questioned, made to surrender her passport and threatened with the unthinkable – her two children being taken into care at the notorious BestLife. Cornered, Mim risks everything to go on the run to find her husband – and a part of herself, long gone, that is brave enough to tackle the journey ahead. From the stark backroads of the Australian outback to a terrifying sea voyage, Mim is forced to shuck off who she was – mother, daughter, wife, sister – and become the woman she needs to be to save her family and herself.   'A shattering lightning bolt of a book.' Karen Viggers, author of The Lightkeeper's Wife'A clarion call, wrapped in vivid prose, inside a truly thrilling read' Angela Savage, author of Mother of Pearl and Behind the Night Bazaar 'Shook me to my core. I could not put it down' Alice Robinson, author of Anchor Point and The Glad Shout 'Mildenhall has imagined a world as terrifying and visionary as Margaret Atwood's Gilead, with the pace of the best thrillers – and characters I'll never forget' J.P. Pomare, author of Call Me Evie and In the Clearing 'With The Mother Fault Mildenhall has achieved that rare thing – a book that at once tackles the big issues and is an addictive page-turner.' Melanie Cheng, author of Australia Day and Room for a Stranger 'Compelling and deeply human. The Mother Fault is an urgent call from a future which is at once terrifying and familiar.' Kristina Olsson, award-winning author of Shell and Boy, Lost 'Brilliant. A raw, urgent, white-knuckle ride through a world only a heartbeat away' James Bradley, author of Clade and Ghost Species 'Clever, political, pacy and exciting. The Mother Fault is pure diamond-edged propulsive power. Book of the year.' Chris Flynn, author of Mammoth   ...Show more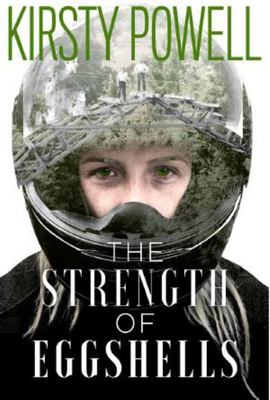 $30.00
NZD
Category: NZ - Fiction
She's six feet tall and handles a motorbike like a professional, but Kate has insecurities that match her height and she ignores her past by pushing her fingers into her ears. Why did her mother Jane only communicate through poetry? What became of her grandmother Meredith who travelled up the Whanganui River on a paddle steamer to marry a returned soldier in an ill-fated valley, beyond the Bridge to Nowhere? And what should Kate do about her own two-pointed love triangle? Somewhere out there are the answers; out where only her motorbike can take her. The Strength of Eggshells explores the lives of strong rural New Zealanders, set against the fragile isolation of a farm upbringing, two world wars and a landscape that is inevitably slipping beyond reach. ...Show more
$38.00
NZD
Category: Fiction - Thriller
'A rich, intricately-woven novel of childhood crime and adult redemption. I finished it with my heart in my mouth. Highly recommended' - Louise Candlish 'Dark, creepy and ultimately compassionate, When I Was Ten is a chilling look at the consequences of a childhood gone wrong' - JP Delaney 'Pacey, dar k and surprises to the bitter end. Loved it' - Fiona Barton Twenty-one years ago, Dr Richard Carter and his wife Pamela were murdered in what has become the most infamous double murder of the modern age. Ten-year-old Sara Carter - nicknamed the Angel of Death - spent eight years in a children's secure unit and is living quietly under an assumed name with a family of her own. Now, on the anniversary of the trial, a documentary team has tracked down her older sister Shannon Carter, compelling her to break two decades of silence. Her explosive interview sparks national headlines and journalist Brinley Booth, a childhood friend of the Carter sisters, is tasked with covering the news story. For the first time, the three women are forced to confront what really happened on that blood-soaked night - with devastating consequences for them all. When I Was Ten is a chilling page-turner by Fiona Cummins.  'Head and shoulders above most of the competition' - Val McDermid 'When writing from the perspective of ordinary people caught up in horrific events, Fiona Cummins is unbeatable' - Sunday Express 'Brilliant . . . dark, creepy and twisted' - C. J. Tudor 'A crime novel of the very first order' - David Baldacci 'An excellent read' - Martina Cole 'Creepy as hell' - Ian Rankin 'Fiona Cummins has a gift for tapping a rich seam of evil that underpins the surface of the every day. Suberbly sinister' - Sunday Mirror   ...Show more
Call of the Raven
by Wilbur Smith; Corban Addison (As told to)
$45.00
NZD
Category: Fiction - Thriller
The new novel by Wilbur Smith and the prequel to A Falcon Flies. 'The right of the cat over the mouse, of the strong over the weak. The natural law of existence.' Augustus Mungo St John, A Falcon Flies The son of a wealthy plantation owner and a doting mother, Augustus Mungo St John is accustomed to t he wealth and luxuries his privilege has afforded him. That is until he returns from university to discover his family ruined, his inheritance stolen and his childhood sweetheart, Camilla, taken by the conniving Chester Marion. Fuelled by anger, and love, Mungo swears vengeance and devotes his life to saving Camilla - and destroying Chester. Camilla, trapped in New Orleans and powerless to her position as a kept slave and Chester's brutish behaviour, must learn to do whatever it takes to survive. As Mungo battles his own fate and misfortune to achieve the revenge that drives him, and regain his power in the world, he must question what it takes for a man to survive when he has nothing, and what he is willing to do in order to get what he wants. ...Show more
$23.00
NZD
Category: Fiction - Thriller
Inside a Los Angeles church, on the altar steps, lies the blood-soaked, decapitated body of a priest. Carefully positioned, legs stretched out, arms crossed over the chest, the most horrifying thing of all is that the priest's head has been replaced by that of a dog. Later, the forensic team discover th at, on the victim's chest, the figure 3 has been scrawled in blood. At first, Detective Robert Hunter believes that this is a ritualistic killing. But as more bodies surface, he is forced to reassess. All the victims died in the way they feared the most. Their worst nightmares have literally come true. But how could the killer have known? And what links these apparently random victims? Hunter finds himself on the trail of an elusive and sadistic killer, somone who apparently has the power to read his victims' minds. Someone who can sense what scares his victims the most. Someone who will stop at nothing to achieve his twisted aim. ...Show more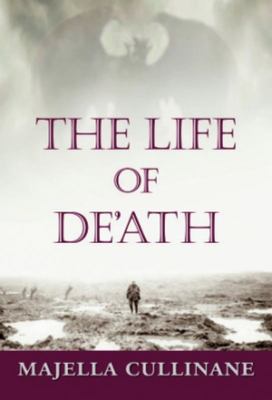 $35.00
NZD
Category: NZ - Fiction
In this accomplished first novel, the elusive narrator - no less than Mephistopheles - recounts Theodore De'Ath's life before and during the Great War. Traumatised by a family tragedy, Theodore immerses himself the Inferno, Paradise Lost and Faust and is captivated by the Underworld. The story, which be gins in thinly disguised Wellington and Otago settings, unfolds against the backdrop of New Zealand military involvement and anti-German sentiment during World War I. As he goes against the tide of social and family pressure, Theodore struggles to express his feelings for Elizabeth Paterson. Then he is obliged to join the New Zealand Division in France in 1916. Confronted with the obscenity of war, begins to understand what Hell truly means. ...Show more
$15.00
NZD
Category: Fiction - Thriller | Series: Gabriel Allon Ser.
"Heart-stopping."--WASHINGTON POST Legendary spy and art restorer Gabriel Allon is poised to become the chief of Israel's secret intelligence service. But on the eve of his promotion, events conspire to lure him into the field for one final operation. ISIS has detonated a massive bomb in the Marais dis trict of Paris, and a desperate French government wants Gabriel to eliminate the man responsible before he strikes again. They call him Saladin . . . He is a terrorist mastermind whose ambition is as grand as his nom de guerre, a man so elusive that even his nationality is not known. Shielded by sophisticated encryption software, his network communicates in total secrecy, leaving the West blind to his planning--and leaving Gabriel no choice but to insert an agent into the most dangerous terrorist group the world has ever known. She is an extraordinary young doctor, as brave as she is beautiful. At Gabriel's behest, she will pose as an ISIS recruit in waiting, a ticking time bomb, a black widow out for blood. ...Show more
$37.00
NZD
Category: Fiction - Thriller
FROM THE #1 BESTSELLING AUTHOR OF WORLD WAR Z ______________________________________ As the ash and chaos from Mount Rainier's eruption swirled and finally settled, the story of the Greenloop massacre has passed unnoticed, unexamined . . . until now. But the journals of resident Kate Holland, recovered from the town's bloody wreckage, capture a tale too harrowing - and too earth-shattering in its implications - to be forgotten. In these pages, Max Brooks brings Kate's extraordinary account to light for the first time, faithfully reproducing her words alongside his own extensive investigations into the massacre and the beasts behind it, once thought legendary but now known to be terrifyingly real. Kate's is a tale of unexpected strength and resilience, of humanity's defiance in the face of a terrible predator's gaze, and inevitably, of savagery and death. Yet it is also far more than that. Because if what Kate Holland saw in those days is real, then we must accept the impossible. We must accept that the creature known as Bigfoot walks among us - and that it is a beast of terrible strength and ferocity. Part survival narrative, part bloody horror tale, part scientific journey into the boundaries between truth and fiction, this is a Bigfoot story as only Max Brooks could chronicle it - and like none you've ever read before. ______________________________________ 'Devolution is one of the greatest horror novels I've ever read. The characters soar, the ideas sing, and it's all going to scare the living daylights out of you.' Blake Crouch, author of Dark Matter and Recursion 'Devolution is spell binding. It is a horror story about how anyone, especially those who think they are above it, can slowly devolve into primal, instinctual behaviour. I was gripped from the first page to the last!'Les Stroud, creator of Survivorman   ...Show more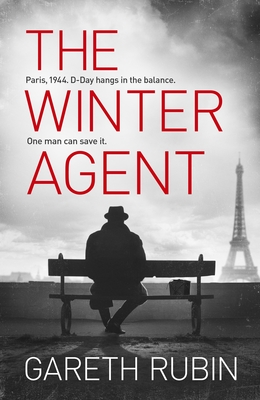 $37.00
NZD
Category: Fiction - Thriller
January, 1944. A bitter winter grips occupied France, where Marc Reece leads an SOE circuit facing deadly risks, operating in secret to sabotage the German war effort. But Marc has a second mission, secret from even his fellow agents - including Charlotte, the woman with whom he has ill-advisedly fallen in love. Everyone knows that D-Day is coming, and that the hours following the Allied landings will decide the war - and every last scrap of information he can provide might make all the difference in the fate of the western world. But when the circuit is ambushed - with deadly consequences - Marc realises there may be a spy in their ranks, putting at risk everything they've been fighting for. Then Charlotte goes missing. Marc faces an awful question - is she in peril, or has he been betrayed by the only woman he was sure he could trust? And if he risks everything in order to find her, what will become of his mission, and of the lives that depend on it? Gripping and atmospheric, this is the story of a man operating in the darkest of circumstances, and the unimaginable sacrifices war demands of those who fight it. ...Show more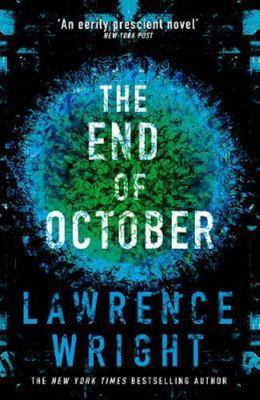 $37.00
NZD
Category: Fiction - Thriller
A riveting and prescient thriller - from Pulitzer Prize winner, Lawrence Wright - that shows one man's race against time to save the world from a killer virus . . .