The Road
by Cormac McCarthy
$25.00
NZD
Category: Fiction - Contemporary
So good that it will devour you. It is incandescent. - Daily Telegraph The Road is the astonishing post-apocalyptic novel by Cormac McCarthy, and winner of the Pulitzer Prize. With an introduction by novelist John Banville. A father and his young son walk alone through burned America, heading slowly for the coast. Nothing moves in the ravaged landscape save the ash on the wind. They have nothing but a pistol to defend themselves against the men who stalk the road, the clothes they are wearing, a cart of scavenged food - and each other. Winner of the Pulitzer Prize for Fiction, The Road is an incandescent novel, the story of a remarkable and profoundly moving journey. In this unflinching study of the best and worst of humankind, Cormac McCarthy boldly divines a future without hope, but one in which, miraculously, this young family finds tenderness. An exemplar of post-apocalyptic writing, The Road is a true modern classic, a masterful, moving and increasingly prescient novel. ...Show more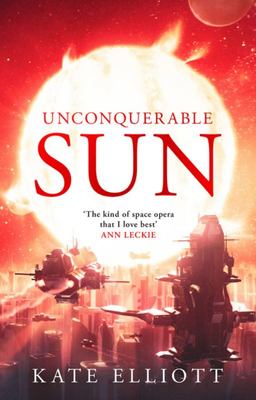 $35.00
NZD
Category: Fiction - Sci-Fi | Series: The\Sun Chronicles Ser.
"Non-stop action! Space battles! Intrigue! This is the kind of space opera that I love best--but Elliott does it even better."--New York Timesbestselling authorAnn Leckie New York Times bestselling author Kate Elliott brings us a thrilling new science fiction adventure set in a rich universe full of po litical intrigue withUnconquerable Sun. GENDER-SPUN ALEXANDER THE GREAT ON AN INTERSTELLAR SCALE Princess Sun has finally come of age. Growing up in the shadow of her mother, Eirene, has been no easy task. The legendary queen-marshal did what everyone thought impossible: expel the invaders and build Chaonia into a magnificent republic, one to be respected--and feared. But the cutthroat ambassador corps and conniving noble houses have never ceased to scheme--and they have plans that need Sun to be removed as heir, or better yet, dead. To survive, the princess must rely on her wits and companions: her biggest rival, her secret lover, and a dangerous prisoner of war. Take the brilliance and cunning courage of Princess Leia--add in a dazzling futuristic setting where pop culture and propaganda are one and the same--and hold on tight: This is the space opera you've been waiting for. ...Show more
$37.00
NZD
Category: Fiction - Thriller
FROM THE #1 BESTSELLING AUTHOR OF WORLD WAR Z ______________________________________ As the ash and chaos from Mount Rainier's eruption swirled and finally settled, the story of the Greenloop massacre has passed unnoticed, unexamined . . . until now. But the journals of resident Kate Holland, recovered from the town's bloody wreckage, capture a tale too harrowing - and too earth-shattering in its implications - to be forgotten. In these pages, Max Brooks brings Kate's extraordinary account to light for the first time, faithfully reproducing her words alongside his own extensive investigations into the massacre and the beasts behind it, once thought legendary but now known to be terrifyingly real. Kate's is a tale of unexpected strength and resilience, of humanity's defiance in the face of a terrible predator's gaze, and inevitably, of savagery and death. Yet it is also far more than that. Because if what Kate Holland saw in those days is real, then we must accept the impossible. We must accept that the creature known as Bigfoot walks among us - and that it is a beast of terrible strength and ferocity. Part survival narrative, part bloody horror tale, part scientific journey into the boundaries between truth and fiction, this is a Bigfoot story as only Max Brooks could chronicle it - and like none you've ever read before. ______________________________________ 'Devolution is one of the greatest horror novels I've ever read. The characters soar, the ideas sing, and it's all going to scare the living daylights out of you.' Blake Crouch, author of Dark Matter and Recursion 'Devolution is spell binding. It is a horror story about how anyone, especially those who think they are above it, can slowly devolve into primal, instinctual behaviour. I was gripped from the first page to the last!'Les Stroud, creator of Survivorman   ...Show more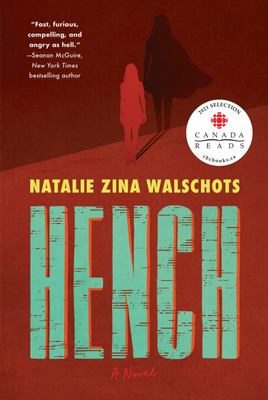 Hench
by Natalie Zina Walschots
$35.00
NZD
Category: Fiction - Sci-Fi
A smart, imaginative, and evocative novel of love, betrayal, revenge, and redemption, told with razor-sharp wit and affection, in which a young woman discovers the greatest superpower--for good or ill--is a properly executed spreadsheet. Anna does boring things for terrible people because even criminal s need office help and she needs a job. Working for a monster lurking beneath the surface of the world isn't glamorous. But is it really worse than working for an oil conglomerate or an insurance company? In this economy? As a temp, she's just a cog in the machine. But when she finally gets a promising assignment, everything goes very wrong, and an encounter with the so-called "hero" leaves her badly injured. And, to her horror, compared to the other bodies strewn about, she's the lucky one. So, of course, then she gets laid off. With no money and no mobility, with only her anger and internet research acumen, she discovers her suffering at the hands of a hero is far from unique. When people start listening to the story that her data tells, she realizes she might not be as powerless as she thinks. Because the key to everything is data: knowing how to collate it, how to manipulate it, and how to weaponize it. By tallying up the human cost these caped forces of nature wreak upon the world, she discovers that the line between good and evil is mostly marketing. And with social media and viral videos, she can control that appearance. It's not too long before she's employed once more, this time by one of the worst villains on earth. As she becomes an increasingly valuable lieutenant, she might just save the world. A sharp, witty, modern debut, Hench explores the individual cost of justice through a fascinating mix of Millennial office politics, heroism measured through data science, body horror, and a profound misunderstanding of quantum mechanics. ...Show more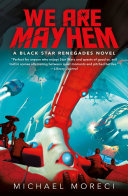 $33.00
NZD
Category: Fiction - Sci-Fi | Series: Black Star Renegades Ser.
Michael Moreci's We Are Mayhem is the second entry in the Star Wars-inspired series that Nerdist calls "the next big thing." Though the ragtag group of misfits known as the Black Star Renegades won a decisive battle by destroying Ga Halle's War Hammer, the war is far from over. In response to losing the crown jewel of its fleet, the evil Praxis empire has vengefully reinforced its tyranny across the galaxy--but its rule won't be had so easily. Led by hotshot pilot Kira Sen, a growing rebel force stands in the way of Praxis's might. Not only do they possess the will to fight for galactic freedom, they also possess the ultimate ace in the hole: The mythical Rokura, the most powerful weapon ever known.Too bad Cade Sura hasn't figured out to use it.As Kira wages an increasingly bloody war against Praxis, Cade is left with only once choice: With Ga Halle scouring every star system for the coveted weapon, Cade embarks on a dangerous mission into uncharted space to discover the Rokura's origins. Only then can he learn how it can be wielded. Because if he doesn't, all hope for the galaxy might be lost. ...Show more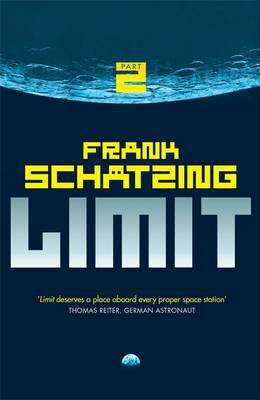 $27.99
NZD
Category: Fiction - Sci-Fi
2025. The Chinese and the Americans are going head to head on the Moon for helium-3, the rare mineral which will solve all the Earth's energy needs. But not everyone is happy about helium-3: the oil industry is collapsing and entire corporations are going under. Someone has even tried to assassinate EMC O manager Gerald Palstein, who's trying to save the Canadian oil company by getting into the helium-3 business himself. Billionaire Julian Orley's space-elevator technology has revolutionised space travel, but he's about to take another life-changing step. He has funded Gaia, the first hotel on the Moon, and his plan is to take a group of international investors up there and to use the trip to negotiate the finance for the construction of a second space elevator, to open up the universe to humanity. ...Show more
$24.99
NZD
Category: Fiction - Sci-Fi | Series: Transformation
One seeks judgement, another faces damnation and one man will have his revenge ...Thorvald Spear is losing his mind as he drowns in dark memories that aren't his own. Penny Royal, rogue artificial intelligence, has linked Spear with the stored personalities of those it's murdered. And whether the AI see ks redemption or has some more sinister motive, Spear needs to destroy it. He feels the anger of the dead and shares their pain. As Spear tracks the AI across a hostile starscape, he has company. Sverl, an alien prador, has been warped by Penny Royal and hungers to confront it. But will the AI's pursuers destroy each other or hunt it together? Sverl's prador enemies aren't far behind either. They plan to use his transition to prove human meddling, triggering a devastating new war. Clues suggest Penny Royal's heading for the defective war factory that made it. So allies and enemies converge, heading for the biggest firestorm that sector of space has ever seen. But will Spear secure vengeance for his unquiet dead? ...Show more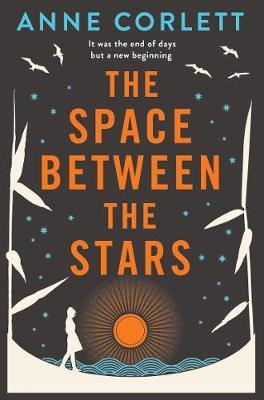 $25.00
NZD
Category: Fiction - Sci-Fi
The Space between the Stars by Anne Corlett is an enthralling novel of love, the choices we make, and what it means to be human. It's also a dramatic road-trip across the stars, as a woman journeys across a plague-ravaged universe to the place she once called home, and the man she once loved.How far wou ld you travel to find your way home?Jamie Allenby wakes, alone, and realizes her fever has broken. But could everyone she knows be dead? Months earlier, Jamie had left her partner Daniel, mourning the miscarriage of their baby. She'd just had to get away, so took a job on a distant planet. Then the virus hit. Jamie survived as it swept through our far-flung colonies. Now she feels desperate and isolated, until she receives a garbled message from Earth. If someone from her past is still alive - perhaps Daniel - she knows she must find a way to return. She meets others seeking Earth, and their ill-matched group will travel across space to achieve their dream. But they'll clash with survivors intent on repeating humanity's past mistakes, threatening their precious fresh start. Jamie will also get a second chance at happiness. But can she escape her troubled past, to embrace a hopeful future? ...Show more
$35.00
NZD
Category: Fiction - Sci-Fi
From award-winning author Ken Liu comes his much anticipated second volume of short stories. Ken Liu is one of the most lauded short story writers of our time. This collection includes a selection of his latest science fiction and fantasy stories over the last five years--sixteen of his best--plus a new novelette. In addition to these seventeen selections, The Hidden Girl and Other Stories also features an excerpt from book three in the Dandelion Dynasty series, The Veiled Throne. ...Show more
$24.99
NZD
Category: Fiction - Sci-Fi | Series: Foundation Ser.
In PRELUDE TO FOUNDATION, what happed in the many centuries before the events made famous in Asimov's other Foundation novels - hitherto only hinted at - is now revealed. The Key to the Future It is the year 12,020 G.E. and the last Galactic Emperor of the Autun dynasty, Cleon I, sits uneasily on the th rone. These are troubled times and Cleon is desperate to find a way to calm them. When young Outworld mathematician Hari Seldon arrives on Trantor to present a paper on psychohistory, his astounding theory of prediction, the emperor believes that his future security may rest on Seldon's prophetic powers. But Hari Seldon becomes the most wanted man in the Empire as he struggles desperately to keep his remarkable theory from falling into the wrong hands. At the same time he must he must forge the key to the future - a power to be known as the Foundation. ...Show more
$25.00
NZD
Category: Fiction - Sci-Fi | Series: The\Passage Trilogy | Reading Level: good
PRE LOVED - NEW YORK TIMES BESTSELLER - SOON TO BE A FOX TV SERIES - This thrilling novel kicks off what Stephen King calls "a trilogy that will stand as one of the great achievements in American fantasy fiction."   NAMED ONE OF THE TEN BEST NOVELS OF THE YEAR BY TIME AND ONE OF THE BEST BOOKS OF THE YE AR BY The Washington Post - Esquire - U.S. News & World Report - NPR/On Point - St. Louis Post-Dispatch - BookPage - Library Journal "It happened fast. Thirty-two minutes for one world to die, another to be born."   An epic and gripping tale of catastrophe and survival, The Passage is the story of Amy--abandoned by her mother at the age of six, pursued and then imprisoned by the shadowy figures behind a government experiment of apocalyptic proportions. But Special Agent Brad Wolgast, the lawman sent to track her down, is disarmed by the curiously quiet girl and risks everything to save her. As the experiment goes nightmarishly wrong, Wolgast secures her escape--but he can't stop society's collapse. And as Amy walks alone, across miles and decades, into a future dark with violence and despair, she is filled with the mysterious and terrifying knowledge that only she has the power to save the ruined world.   Look for the entire Passage trilogy: THE PASSAGE - THE TWELVE - THE CITY OF MIRRORS   Praise for The Passage   " A] blockbuster."--The New York Times Book Review   "Mythic storytelling."--San Francisco Chronicle   "Magnificent . . . Cronin has taken his literary gifts, and he has weaponized them. . . . The Passage can stand proudly next to Stephen King's apocalyptic masterpiece The Stand, but a closer match would be Cormac McCarthy's The Road: a story about human beings trying to generate new hope in a world from which all hope has long since been burnt."--Time   "The type of big, engrossing read that will have you leaving the lights on late into the night."--The Dallas Morning News   "Addictive."--Men's Journal   "Cronin's unguessable plot and appealing characters will seize your heart and mind."--Parade ...Show more
$35.00
NZD
Category: Fiction - Sci-Fi
From the author of The Three-Body Problem, a collection of award-winning short stories - a breathtaking selection of diamond-hard science fiction. Liu's writing takes the reader to the edge of the universe and the end of time, to meet stranger fates than we could have ever imagined. With a melancholic and keen understanding of human nature, Liu's stories show humanity's attempts to reason, navigate and, above all, survive in a desolate cosmos. Stories included are: 1. The Village Teacher. 2. The Time Migration. 3. 2018-04-01. 4. Fire in the Earth. 5. Contraction. 6. Mirror. 7. Ode to Joy. 8. Full Spectrum Barrage Jamming. 9. Sea of Dreams. 10. Cloud of Poems. 11. The Thinker. 'Cixin's trilogy is SF in the grand style, a galaxy-spanning, ideas-rich narrative of invasion and war' GUARDIAN. 'Wildly imaginative, really interesting ... The scope of it was immense' BARACK OBAMA, 44th President of the United States. ...Show more