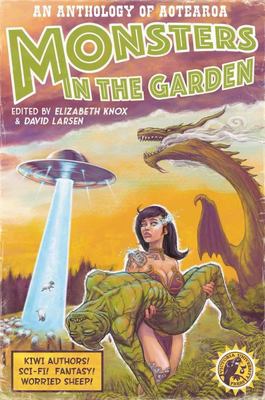 $35.00
NZD
Category: Fiction - Sci-Fi
Too stuffy inside? All those familiar social realist furnishings, all those comfortable literary tropes. Perhaps a stroll out under the trees, where things are breezier, stranger, more liable to break the rules. You may meet monsters out there, true. But that's the point. Casting its net widely, this a nthology of Aotearoa-New Zealand science fiction and fantasy ranges from the satirical novels of the 19th-century utopians – one of which includes the first description of atmospheric aerobreaking in world literature –to the bleeding edge of now. Spaceships and worried sheep. Dragons and AI. The shopping mall that swallowed the Earth. The deviant, the fishy and the rum, all bioengineered for your reading pleasure. Featuring stories by some of the country's best known writers as well as work from exciting new talent, Monsters in the Garden invites you for a walk on the wild side. We promise you'll get back safely. Unchanged? Well, that's another question. David Larsen is a Wellington-based writer and editor with a long-time love for science fiction, fantasy, and most adjacent genres or genre-like categories. Elizabeth Knox is the author of thirteen novels, three novellas, and a collection of essays. Her latest book is The Absolute Book. ...Show more
$20.00
NZD
Category: Fiction - Fantasy | Series: The Lord of the Rings
The second part of J.R.R. Tolkien's epic adventure THE LORD OF THE RINGS The company of the Ring is torn asunder. Frodo and Sam continue their journey alone down the great River Anduin - alone, that is, save for the mysterious creeping figure that follows wherever they go. This continues the classic tal e begun in The Fellowship of the Ring, which reaches its awesome climax in The Return of the King. ...Show more
$20.00
NZD
Category: Fiction - Fantasy | Series: The Lord of the Rings
The third part of J.R.R. Tolkien's epic adventure THE LORD OF THE RINGS The armies of the Dark Lord are massing as his evil shadow spreads even wider. Men, Dwarves, Elves and Ents unite forces to battle against the Dark. Meanwhile, Frodo and Sam struggle further into Mordor in their heroic quest to dest roy the One Ring. The devastating conclusion of J.R.R. Tolkien's classic tale of adventure, begun in The Fellowship of the Ring and The Two Towers. ...Show more
$20.00
NZD
Category: Fiction - Fantasy | Series: The Lord of the Rings
The first part of J. R. R. Tolkien's epic adventure THE LORD OF THE RINGS In a sleepy village in the Shire, a young hobbit is entrusted with an immense task. He must make a perilous journey across Middle-earth to the Cracks of Doom, there to destroy the Ruling Ring of Power - the only thing that preve nts the Dark Lord Sauron's evil dominion. Thus begins J. R. R. Tolkien's classic tale of adventure, which continues in The Two Towers and The Return of the King. ...Show more
$33.00
NZD
Category: Fiction - Fantasy | Series: A Court of Thorns and Roses
Sarah J. Maas's sexy, richly imagined A Court of Thorns and Roses series continues with the journey of Feyre's fiery sister, Nesta.Nesta Archeron has always been prickly – proud, swift to anger and slow to forgive. And since the war – since being made High Fae against her will – she's struggled to forge t the horrors she endured and find a place for herself within the strange and deadly Night Court. The person who ignites her temper more than any other is Cassian, the battle-scarred, winged warrior who is there at Nesta's every turn. But her temper isn't the only thing Cassian ignites. And when they are forced to train in battle together, sparks become flame. As the threat of war casts its shadow over them once again, Nesta and Cassian must fight monsters from within and without if they are to stand a chance of halting the enemies of their court. But the ultimate risk will be searching for acceptance – and healing – in each other's arms. ...Show more
$45.00
NZD
Category: Fiction - Fantasy | Series: Lord of the Rings Ser. | Reading Level: good
A PBS Great American Read Top 100 Pick One Ring to rule them all, One Ring to find them, One Ring to bring them all and in the darkness bind them In ancient times the Rings of Power were crafted by the Elven-smiths, and Sauron, the Dark Lord, forged the One Ring, filling it with his own power so that he could rule all others. But the One Ring was taken from him, and though he sought it throughout Middle-earth, it remained lost to him. After many ages it fell by chance into the hands of the hobbit Bilbo Baggins. From Sauron's fastness in the Dark Tower of Mordor, his power spread far and wide. Sauron gathered all the Great Rings to him, but always he searched for the One Ring that would complete his dominion. When Bilbo reached his eleventy-first birthday he disappeared, bequeathing to his young cousin Frodo the Ruling Ring and a perilous quest: to journey across Middle-earth, deep into the shadow of the Dark Lord, and destroy the Ring by casting it into the Cracks of Doom. The Lord of the Rings tells of the great quest undertaken by Frodo and the Fellowship of the Ring: Gandalf the Wizard; the hobbits Merry, Pippin, and Sam; Gimli the Dwarf; Legolas the Elf; Boromir of Gondor; and a tall, mysterious stranger called Strider. This new edition includes the fiftieth-anniversary fully corrected text setting and, for the first time, an extensive new index. J.R.R. Tolkien (1892-1973), beloved throughout the world as the creator of The Hobbit, The Lord of the Rings, and The Silmarillion, was a professor of Anglo-Saxon at Oxford, a fellow of Pembroke College, and a fellow of Merton College until his retirement in 1959. His chief interest was the linguistic aspects of the early English written tradition, but while he studied classic works of the past, he was creating a set of his own. ...Show more
$25.00
NZD
Category: Fiction - Fantasy | Series: A Song of Ice and Fire
#1 NEW YORK TIMES BESTSELLER - The history of the Targaryens comes to life in this masterly work, the inspiration for HBO's upcoming Game of Thrones prequel series House of the Dragon"The thrill of Fire & Blood is the thrill of all Martin's fantasy work: familiar myths debunked, the whole trope tabl e flipped."--Entertainment Weekly   Centuries before the events of A Game of Thrones, House Targaryen--the only family of dragonlords to survive the Doom of Valyria--took up residence on Dragonstone. Fire & Blood begins their tale with the legendary Aegon the Conqueror, creator of the Iron Throne, and goes on to recount the generations of Targaryens who fought to hold that iconic seat, all the way up to the civil war that nearly tore their dynasty apart.What really happened during the Dance of the Dragons? Why was it so deadly to visit Valyria after the Doom? What were Maegor the Cruel's worst crimes? What was it like in Westeros when dragons ruled the skies? These are but a few of the questions answered in this essential chronicle, as related by a learned maester of the Citadel and featuring more than eighty all-new black-and-white illustrations by artist Doug Wheatley. Readers have glimpsed small parts of this narrative in such volumes as The World of Ice & Fire, but now, for the first time, the full tapestry of Targaryen history is revealed.   With all the scope and grandeur of Gibbon's The History of the Decline and Fall of the Roman Empire, Fire & Blood is the the first volume of the definitive two-part history of the Targaryens, giving readers a whole new appreciation for the dynamic, often bloody, and always fascinating history of Westeros.   Praise for Fire & Blood   "A masterpiece of popular historical fiction." --The Sunday Times   "The saga is a rich and dark one, full of both the title's promised elements. . . . It's hard not to thrill to the descriptions of dragons engaging in airborne combat, or the dilemma of whether defeated rulers should 'bend the knee, ' 'take the black' and join the Night's Watch, or simply meet an inventive and horrible end."--The Guardian ...Show more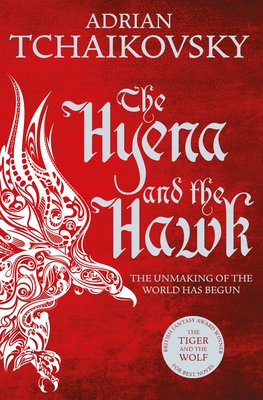 $25.00
NZD
Category: Fiction - Fantasy | Series: Echoes of the Fall Ser.
From the depths of the darkest myths, the soulless Plague People have returned. Their pale-walled camps obliterate villages, just as the terror they bring with them destroys minds. In their wake, nothing is left of the true people: not their places, not their ways. The Plague People will remake the worl d as though they had never been. The heroes and leaders of the true people--Maniye, Loud Thunder, Hesprec and Asman--will each fight the Plague People in their own ways. They will seek allies, gather armies and lead the charge. But a thousand swords or 10,000 spears will not suffice to turn back this enemy. The end is at hand for everything the true people know. ...Show more
$25.00
NZD
Category: Fiction - Fantasy | Series: Rivers of London | Reading Level: near fine
Peter Grant was just a probationary constable in the Metropolitan Police Service when one night, in pursuance of a murder inquiry, he tried to take a witness statement from someone who was dead but disturbingly voluble, thus bringing him to the attention of Inspector Nightingale, the last wizard in Engl and. Now Peter is a Detective Constable and a trainee wizard, the first apprentice in fifty years and his world has become somewhat more complicated: nests of vampires in Purley, negotiating a truce between the warring god and goddess of the Thames, digging up graves in Covent Garden and there's something festering at the heart of London, a malicious vengeful spirit that takes ordinary Londoners and twists them into grotesque mannequins to act out its drama of violence and despair. The spirit of riot and rebellion has awakened in the city and it falls to Peter to bring order out of chaos - or die trying. ...Show more
$23.00
NZD
Category: Fiction - Fantasy | Series: Crescent City
Think Game of Thrones meets Buffy the Vampire Slayer with a drizzle of E.L. James - Telegraph Perfect for fans of Jessica Jones and True Blood, this is a blockbuster modern fantasy set in a divided world where one woman must uncover the truth to seek her revenge. Half-Fae, half-human Bryce Quinlan love s her life. Every night is a party and Bryce is going to savour all the pleasures Lunathion also known as Crescent City has to offer. But then a brutal murder shakes the very foundations of the city, and brings Bryce's world crashing down. Two years later, Bryce still haunts the city's most notorious nightclubs but seeking only oblivion now. Then the murderer attacks again. And when an infamous Fallen angel, Hunt Athalar, is assigned to watch her every footstep, Bryce knows she can't forget any longer. As Bryce and Hunt fight to unravel the mystery, and their own dark pasts, the threads they tug ripple through the underbelly of the city, across warring continents, and down to the deepest levels of Hel, where things that have been sleeping for millennia are beginning to stir ... With unforgettable characters and page-turning suspense, this richly inventive new fantasy series by #1 New York Times bestselling author Sarah J. Maas delves into the heartache of loss, the price of freedom and the power of love.   ...Show more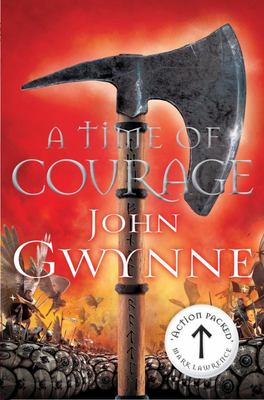 $25.00
NZD
Category: Fiction - Fantasy | Series: Of Blood and Bone Ser.
Battle the dark Reclaim the world The King of the Otherworld is finally free. Armed with fearsome new starstone weapons, Asroth prepares to lead his demonic war-host south. And with the help of his bride, Fritha, he plans to crush the warrior-angels and their allies for good. In the shadows of Forn For est, Riv and the surviving Ben-Elim hold a war council ­­- desperate to unite those who would stand against Asroth and his army. They decide to fly west, to join the Order of the Bright Star. But Drem and the Order are already under siege by a demon horde and their fragile defences may soon shatter. Across the Banished Lands, armies are gathering to settle ancient grudges and decide the fate of humanity. Drem, Riv and the Bright Star's warriors will need to call on all their courage as they face the final battle. But will it be enough, as their darkest hour draws near? In A Time of Courage, angels, demons and heroes face the ultimate fight for the Banished Lands. This is the epic conclusion to John Gwynne's mighty trilogy, Of Blood and Bone. 'Reminds me of why I became a fantasy enthusiast in the first place' - Robin Hobb on A Time of Dread 'This book is so damned good . . . John Gwynne writes fantasy with the heart of a hero and the inventiveness of a master mage' - Sebastien de Castell on A Time of Blood ...Show more
$38.00
NZD
Category: Fiction - Fantasy | Series: A\Chorus of Dragons Ser.
Could this life be their last?The city of Atrine lies in ruins. And now Relos Var has revealed his plan to free the monstrous god, Vol Karoth, the end of the world is closer than ever.To buy time for humanity, Kihrin and his friends need to convince a king to perform an ancient ritual. The power release d would imprison the god for an age to come. But this may come at too high a price for the King of the Vane, as the ritual would strip his people of their immortality. As a result, some will do anything to prevent this ritual - including assassinating those championing this solution. Worse, Kihrin must come to terms with a horrifying possibility. It seems his connection to Vol Karoth is growing in strength . . . but what does it mean? And how can Kihrin hope to save his world, when he might be the greatest threat of all?The Memory of Souls is the third book in A Chorus of Dragons by Jenn Lyons.'Everything epic fantasy should be: rich, cruel, gorgeous, brilliant, enthralling and deeply deeply satisfying. I loved it' - Lev Grossman on The Ruin of Kings'Lyons proves she is worthy of comparison to other masters of epic fantasy' - Booklist starred review on The Name of All Things ...Show more