The very best in crime fiction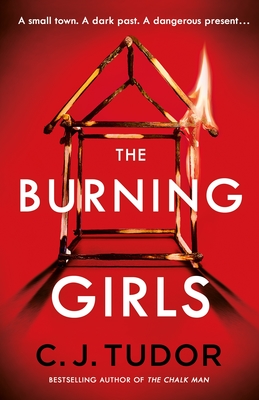 $37.00
NZD
Category: Fiction - Crime
Chapel Croft seemed like the perfect village for Reverend Jack Brooks and his daughter to make a fresh start and find some peace. But peace is the last thing they find. Because someone appears determined to keep Chapel Croft's bleak history alive; leaving Jack sinister messages. Meanwhile, Jack's daugh ter is troubled by visions of burning girls that seem all too real. When Jack learns that these things might be connected, he is drawn to uncover the truth. But that can be hard in a village where everyone has secrets to protect . . .   ...Show more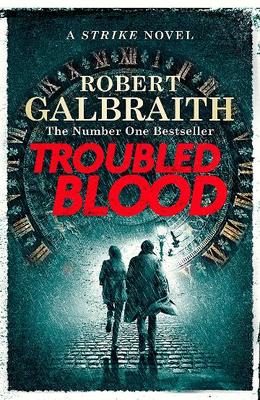 $35.00
NZD
Category: Fiction - Crime
TROUBLED BLOOD is the next thrilling instalment in the highly acclaimed, international bestselling series featuring Cormoran Strike and Robin Ellacott, written by Robert Galbraith, a pseudonym of J.K. Rowling. Private Detective Cormoran Strike is visiting his family in Cornwall when he is approached by a woman asking for help finding her mother, Margot Bamborough - who went missing in mysterious circumstances in 1974. Strike has never tackled a cold case before, let alone one forty years old. But despite the slim chance of success, he is intrigued and takes it on; adding to the long list of cases that he and his partner in the agency, Robin Ellacott, are currently working on. And Robin herself is also juggling a messy divorce and unwanted male attention, as well as battling her own feelings about Strike. As Strike and Robin investigate Margot's disappearance, they come up against a fiendishly complex case with leads that include tarot cards, a psychopathic serial killer and witnesses who cannot all be trusted. And they learn that even cases decades old can prove to be deadly . . . A breathtaking, labyrinthine epic, Troubled Blood is the fifth Strike and Robin novel and the most gripping and satisfying yet. Praise for the Strike series: 'The work of a master storyteller' Daily Telegraph 'A blistering piece of crime writing' Sunday Times 'Unputdownable' Daily Express 'Highly inventive storytelling' Guardian 'Superb . . . an ingenious whodunnit' Sunday Mirror 'Come for the twists and turns and stay for the beautifully drawn central relationship' Independent 'Outrageously entertaining' Financial Times   ...Show more
$35.00
NZD
Category: Fiction - Crime | Reading Level: very good
The compelling new novel from Jane Harper, the New York Times bestselling author of The Dry. Kieran Elliott's life changed forever on the day a reckless mistake led to devastating consequences.The guilt that still haunts him resurfaces during a visit with his young family to the small coastal town he on ce called home. Kieran's parents are struggling in a community which is bound, for better or worse, to the sea, that is both a lifeline and a threat. Between them all is his absent brother, Finn. When a body is discovered on the beach, long-held secrets threaten to emerge. A sunken wreck, a missing girl, and questions that have never washed away... ...Show more
$38.00
NZD
Category: Fiction - Crime
Sergeant Nick Chester has dodged the Geordie gangsters he once feared and is out of hiding and looking forward to the quiet life. But gold fever is creating ill feeling between prospectors, and a new threat lurks in the form of trigger-happy Americans preparing for doomsday by building a bolthole in the valley. As tensions simmer, Nick finds himself up against an evil that knows no borders and no depths.   ...Show more
Snow
by John Banville
$33.00
NZD
Category: Fiction - Crime
'The body is in the library,' Colonel Osborne said. 'Come this way.' Following the discovery of the corpse of a highly respected parish priest at Ballyglass House - the Co. Wexford family seat of the aristocratic, secretive Osborne family - Detective Inspector St John Strafford is called in from Dublin to investigate. Strafford faces obstruction from all angles, but carries on determinedly in his pursuit of the murderer. However, as the snow continues to fall over this ever-expanding mystery, the people of Ballyglass are equally determined to keep their secrets. ' The sinister and unnerving Snow has all the trimmings of a classic country house mystery - body in the library, closed circle of suspects, foul weather - all elevated by Banville's immaculate, penetrating prose.' Peter Swanson   ...Show more
$33.00
NZD
Category: Fiction - Crime
Miss Marple meets The Crown in this exciting new mystery series, Her Majesty The Queen Investigates, in which Queen Elizabeth II is a secret amateur detective. Windsor Castle, 2016. The morning after her ninetieth birthday celebrations, the Queen is shocked to discover that one of her guests has been f ound dead in his room. It quickly becomes clear that his death was no accident, but when MI5 begin to suspect her loyal servants, she knows that they are looking in the wrong place. For the Queen has been living a double life ever since she was a teenager: by day she upholds her royal duties, while secretly solving cases as an amateur detective. With the Crown's reputation on the line, her investigations must be kept under wraps - and she must always ensure that someone else gets the credit. With the help of her Assistant Private Secretary Rozie Oshodi, it's up to the Queen to find the real killer - before they strike again. ...Show more
$35.00
NZD
Category: Fiction - Crime
From the author of Lady in Waiting A storm. A disappearance. A race against time . . . Mustique is in a state of breathless calm as tropical storm Cristobal edges towards it across the Atlantic. Most villa owners have escaped the island but a few young socialites remain, unwilling to let summer's part ying end. American heiress Amanda Fortini is one such thrill-seeker - until she heads out for a morning swim and doesn't return. Detective Sergeant Samuel Wilton is just 28 years old and the island's only fully trained police officer. He quickly realises he needs to contact Lord and Lady Blake, who bought the island decades ago and have invested time, money and love creating a paradise. Jasper is in St Lucia designing a new village of luxury villas but Lady Veronica (Vee to her friends) catches a plane immediately. Her beloved god-daughter, Lily, is on the island and this disappearance has alarming echoes of what happened to Lily's mother many years ago. Lady Vee would never desert a friend in need, and she can keep a cool head in a crisis. When Amanda's body is found, a murder investigation begins. Wilton knows the killer must be an islander because flights and ferry crossings have stopped due to the storm warning, but the local community isn't co-operating. And then the storm hits, and someone else disappears . . .   ...Show more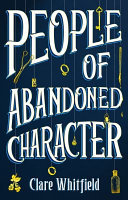 $35.00
NZD
Category: Fiction - Crime
'Astonishing ... I'd be amazed if it isn't dominating the shortlists come next year's awards season' M.W. CRAVEN. Marry in haste... Murder at leisure? London, 1888: Susannah rushes into marriage to a young and wealthy surgeon. After a passionate honeymoon, she returns home with her new husband wrapped around her little finger. But then everything changes. Thomas's behaviour becomes increasingly volatile and violent. He stays out all night, returning home bloodied and full of secrets. The gentle caresses she enjoyed on her wedding night are now just a honeyed memory. When the first woman is murdered in Whitechapel, Susannah's interest is piqued. But as she follows the reports of the ongoing hunt for the killer, her mind takes her down the darkest path imaginable. Every time Thomas stays out late, another victim is found dead. Is it coincidence? Or is her husband the man they call Jack the Ripper? ...Show more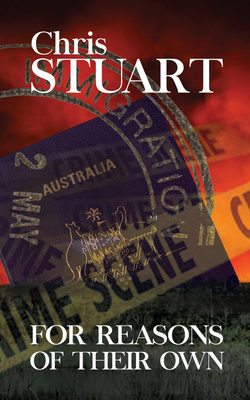 $35.00
NZD
Category: NZ - Fiction
Robbie Gray, a lesbian Detective Inspector living in fire ravaged Melbourne and falling foul of Police bureaucracy, gets called to a dead body lying in a wetland swamp alongside a rural train line. Under resourced, with no ID on the dead man and no missing reports she fails to make headway and the Feder al Police take over the investigation focusing on a terrorism angle. Convinced they are misinterpreting the evidence, she starts to do her own investigation. These two outsiders review the evidence and in the process discover an entirely different motive which involves international borders, humanitarian aid and political manipulation, all of which leads them to challenge their understanding of power and powerlessness and their interpretation of a murderer. ...Show more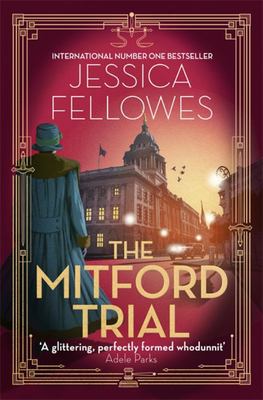 $35.00
NZD
Category: Fiction - Crime | Series: The\Mitford Murders Ser.
A timeless whodunnit with the fascinating Mitford sisters at its heart, The Mitford Trial is inspired by a real-life murder in a story full of intrigue, affairs and betrayal. It's former lady's maid Louisa Cannon's wedding day, but the fantasy is shattered shortly after when she is approached by a secre tive man asking her to spy on Diana Mitford - who is having an affair with the infamous Oswald Mosley - and her similarly fascist sister Unity. Thus as summer 1933 dawns, Louisa finds herself accompanying the Mitfords on a glitzy cruise, full of the starriest members of Society. But the waters run red when a man is found attacked, with suspects everywhere. Back in London, the case is taken by lawyer Tom Mitford, and Louisa finds herself caught between worlds: of a love lost to blood, a family divided, and a country caught in conflict. ...Show more
$25.00
NZD
Category: Fiction - Crime | Series: The\Cormoran Strike Ser. | Reading Level: very good
Now a major BBC drama: The Strike series When a mysterious package is delivered to Robin Ellacott, she is horrified to discover that it contains a woman's severed leg. Her boss, private detective Cormoran Strike, is less surprised but no less alarmed. There are four people from his past who he thinks co uld be responsible - and Strike knows that any one of them is capable of sustained and unspeakable brutality. With the police focusing on the one suspect Strike is increasingly sure is not the perpetrator, he and Robin take matters into their own hands, and delve into the dark and twisted worlds of the other three men. But as more horrendous acts occur, time is running out for the two of them... A fiendishly clever mystery with unexpected twists around every corner, Career of Evil is also a gripping story of a man and a woman at a crossroads in their personal and professional lives. You will not be able to put this book down. ...Show more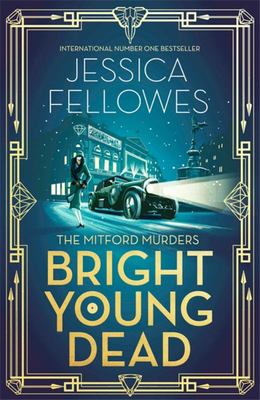 $35.00
NZD
Category: Fiction - Crime | Series: The\Mitford Murders Ser.
Set amid the legendary Mitford household, Bright Young Dead is the second in the thrilling, Golden Age-style Mitford Murders series by Jessica Fellowes, author of the New York Times bestselling Downton Abbey books.