The very best in crime fiction
$37.00
NZD
Category: Fiction - Crime | Series: Martin Scarsden
  The gripping new Martin Scarsden novel. She breathes deeply, trying to quell the rising sense of panic. A detective came to her home, drugged her and kidnapped her. She tries to make sense of it, to imagine alternatives, but only one conclusion is possible: it's the past, come to claim her.  Martin Scarsden's new life seems perfect, right up until the moment it's shattered by a voicemail: a single scream, abruptly cut off, from his partner Mandalay Blonde. Racing home, he finds an unconscious man sprawled on the floor and Mandy gone. Someone has abducted her. But who, and why? So starts a twisting tale of intrigue and danger, as Martin probes the past of the woman he loves, a woman who has buried her former life so deep she has never mentioned it. And for the first time, Mandy finds denial impossible, now the body of a mystery man has been discovered, a man whose name she doesn't know, a man she was engaged to marry when he died. It's time to face her demons once and for all; it's time she learned how to trust.  Set in a Sydney riven with corruption and nepotism, privilege and power, Trust is the third riveting novel from award-winning and internationally acclaimed writer Chris Hammer. 'The best Australian crime novel since Peter Temple's The Broken Shore.' - The Times on Silver   ...Show more
$37.00
NZD
Category: Fiction - Crime
Outside a small Texas town, a girl with one eye is found on the side of the highway in a sea of dandelions, making wishes. Years earlier, a teenager named Tru disappeared from a nearby farm. She was known for her kindness and for always wearing her hair up, sometimes with a wildflower tucked in it. A de cade after she disappeared, she is legend, and more alive than ever.Now, the town's youngest cop is desperate to solve both cases. She shares a wound with the mystery girl with one eye. She knew and loved Tru. And she has reasons to protect the leading suspect, a man the town is seething to tear apart. ...Show more
$37.00
NZD
Category: Fiction - Crime
'A little beacon of pleasure...SUCH FUN!' KATE ATKINSON -  THE FIRST BOOK IN THE GRIPPING THURSDAY MURDER CLUB SERIES BY TV PRESENTER RICHARD OSMAN In a peaceful retirement village, four unlikely friends meet up once a week to investigate unsolved murders. But when a brutal killing takes place on their very doorstep, the Thursday Murder Club find themselves in the middle of their first live case. Elizabeth, Joyce, Ibrahim and Ron might be pushing eighty but they still have a few tricks up their sleeves. Can our unorthodox but brilliant gang catch the killer before it's too late?    ...Show more
$35.00
NZD
Category: Fiction - Crime
The compelling new novel from Jane Harper, the New York Times bestselling author of The Dry. Kieran Elliott's life changed forever on the day a reckless mistake led to devastating consequences.The guilt that still haunts him resurfaces during a visit with his young family to the small coastal town he o nce called home. Kieran's parents are struggling in a community which is bound, for better or worse, to the sea, that is both a lifeline and a threat. Between them all is his absent brother, Finn. When a body is discovered on the beach, long-held secrets threaten to emerge. A sunken wreck, a missing girl, and questions that have never washed away... ...Show more
$38.00
NZD
Category: Fiction - Crime
 'He's gone...' When his daughter Samantha calls in the dead of night, John Rebus knows it's not good news. Her husband has been missing for two days. Rebus fears the worst - and knows from his lifetime in the police that his daughter will be the prime suspect. He wasn't the best father - the job always came first - but now his daughter needs him more than ever. But is he going as a father or a detective? As he leaves at dawn to drive to the windswept coast - and a small town with big secrets - he wonders whether this might be the first time in his life where the truth is the one thing he doesn't want to find... ...Show more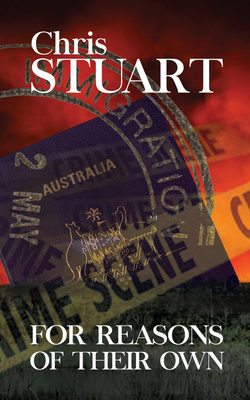 $35.00
NZD
Category: NZ - Fiction
Robbie Gray, a lesbian Detective Inspector living in fire ravaged Melbourne and falling foul of Police bureaucracy, gets called to a dead body lying in a wetland swamp alongside a rural train line. Under resourced, with no ID on the dead man and no missing reports she fails to make headway and the Feder al Police take over the investigation focusing on a terrorism angle. Convinced they are misinterpreting the evidence, she starts to do her own investigation. These two outsiders review the evidence and in the process discover an entirely different motive which involves international borders, humanitarian aid and political manipulation, all of which leads them to challenge their understanding of power and powerlessness and their interpretation of a murderer. ...Show more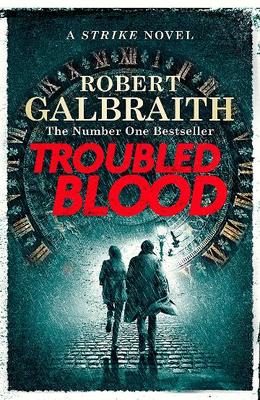 $35.00
NZD
Category: Fiction - Crime
TROUBLED BLOOD is the next thrilling instalment in the highly acclaimed, international bestselling series featuring Cormoran Strike and Robin Ellacott, written by Robert Galbraith, a pseudonym of J.K. Rowling. Private Detective Cormoran Strike is visiting his family in Cornwall when he is approached by a woman asking for help finding her mother, Margot Bamborough - who went missing in mysterious circumstances in 1974. Strike has never tackled a cold case before, let alone one forty years old. But despite the slim chance of success, he is intrigued and takes it on; adding to the long list of cases that he and his partner in the agency, Robin Ellacott, are currently working on. And Robin herself is also juggling a messy divorce and unwanted male attention, as well as battling her own feelings about Strike. As Strike and Robin investigate Margot's disappearance, they come up against a fiendishly complex case with leads that include tarot cards, a psychopathic serial killer and witnesses who cannot all be trusted. And they learn that even cases decades old can prove to be deadly . . . A breathtaking, labyrinthine epic, Troubled Blood is the fifth Strike and Robin novel and the most gripping and satisfying yet. Praise for the Strike series: 'The work of a master storyteller' Daily Telegraph 'A blistering piece of crime writing' Sunday Times 'Unputdownable' Daily Express 'Highly inventive storytelling' Guardian 'Superb . . . an ingenious whodunnit' Sunday Mirror 'Come for the twists and turns and stay for the beautifully drawn central relationship' Independent 'Outrageously entertaining' Financial Times   ...Show more
$37.00
NZD
Category: Fiction - Crime
There's a killer on the road, and nobody is safe. Michael and Megan Fitzgerald are siblings who share a terrifying past. Both adopted, and now grown - Michael is a long-haul truck driver, Megan a college student majoring in psychology -- they trust each other before anyone else. They've had to. When a young woman is found murdered in Michael's LA apartment, he becomes the chief suspect and is quickly apprehended. But then there's another killing that is strikingly similar. And another. And not just in LA - as the spree spreads across the country, the FBI become involved in a manhunt for a cold-blooded serial killer. The murders are clearly linked, but the killer is more ingenious than anyone could expect, and false leads will leave the LAPD and FBI completely baffled at how to prevent a string of murders that seem unstoppable.   ...Show more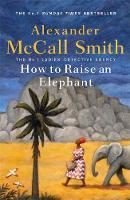 $35.00
NZD
Category: Fiction - Crime | Series: No. 1 Ladies' Detective Ser.
THE NEXT BOOK IN THE BELOVED THE NO. 1 LADIES' DETECTIVE AGENCY SERIES Catch up on the latest from Mma Ramotswe, Mma Makutsi and other favourites in this new instalment of Alexander McCall Smith's THE NO. 1 LADIES DETECTIVE AGENCY series. The twenty-first book in the series sees Precious Ramotswe call ing upon all her maternal instincts when she's faced with a two-ton case . . .   ...Show more
$35.00
NZD
Category: Fiction - Crime | Series: Vera Ser.
DCI Vera Stanhope returns in The Darkest Evening, the ninth novel in Sunday Times bestseller Ann Cleeves' enduringly popular series. Driving home during a swirling blizzard, Vera Stanhope's only thought is to get there quickly. But the snow is so heavy, she becomes disoriented and loses her way. Ploug hing on, she sees a car slewed off the road ahead of her. With the driver's door open, Vera assumes the driver has sought shelter but when she inspects the car she is shocked to find a young toddler strapped in the back seat. Afraid they will freeze, Vera takes the child and drives on, arriving at Brockburn, a run-down stately home she immediately recognizes as the house her father Hector grew up in. Inside Brockburn a party is in full swing, with music and laughter to herald the coming Christmas. But outside in the snow, a young woman lies dead and Vera knows immediately she has a new case. Could this woman be the child's mother, and if so, what happened to her? A classic country house mystery with a contemporary twist, Ann Cleeves returns with a brilliant Vera novel to savour.   ...Show more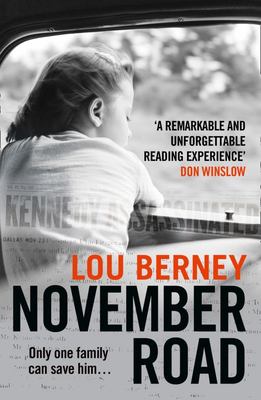 $23.00
NZD
Category: Fiction - Crime
'A great read, combining brutal action with a moving love story; gorgeous writing, too' Ian Rankin 'Exceptional' Stephen King A poignant and evocative crime novel - a story of unexpected connections, daring possibilities, and the hope of second chances. Frank Guidry's luck has finally run out... A loyal street lieutenant to New Orleans' mob boss Carlos Marcello, Guidry knows too much about the crime of the century: the assassination of President John F. Kennedy. Within hours of JFK's murder, everyone with ties to Marcello is turning up dead. Suspecting he's next, Guidry hits the road to Las Vegas. When he spots a beautiful housewife and her two young daughters stranded on the side of the road, he sees the perfect disguise to cover his tracks from the hit men on his trail. The two strangers share the open road west - and find each other on the way. But Guidry's relentless hunters are closing in on him, and now he doesn't want to just survive, he wants to really live, maybe for the first time. Everyone's expendable, or they should be, but Guidry just can't throw away the woman he's come to love. And it might get them both killed. ...Show more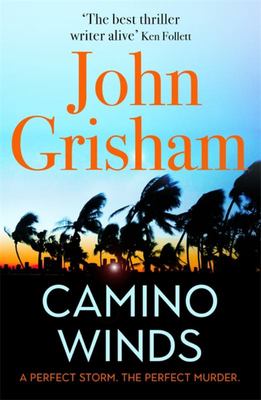 $35.00
NZD
Category: Fiction - Crime | Series: Camino
#1 New York Times bestselling author John Grisham returns to Camino Island in this irresistible page-turner that's as refreshing as an island breeze. In Camino Winds, mystery and intrigue once again catch up with novelist Mercer Mann, proving that the suspense never rests--even in paradise.