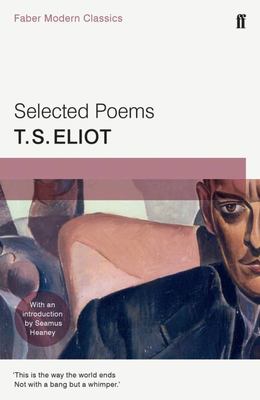 $15.99
NZD
Category: Faber Modern Classics | Series: Faber Poetry Ser.
T.S. Eliot - editor, poet, critic and publisher - was the greatest poet of his generation. The winner of the 1948 Nobel Prize for Literature, virtually every English language poet since owes him a debt of gratitude. Voted as Britain's favourite poet in a 2009 BBC poll, Eliot selected and designed this c ollection himself in 1954 as an introduction to his work for new readers. Containing 'The Waste Land' and 'The Love Song of J. Alfred Prufrock', Selected Poems is the perfect way to begin with one of the defining figures of the twentieth century. This edition also features an introductory essay by Seamus Heaney. ...Show more
$17.99
NZD
Category: Faber Modern Classics | Series: FABER MODERN CLASSICS
"In the summer of 1956, Stevens, the ageing butler of Darlington Hall, embarks on a leisurely holiday that will take him deep into the English countryside and into his past . . . A haunting tale of lost causes and lost love, The Remains of the Day, winner of the Booker Prize, contains Ishiguro's now cel ebrated evocation of life between the wars in a Great English House - within its walls can be heard ever more distinct echoes of the violent upheavals spreading across Europe." ...Show more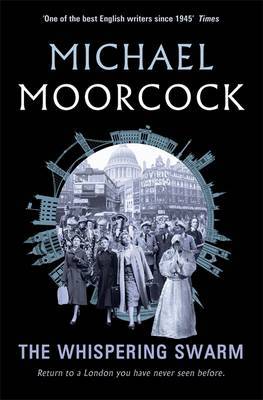 $35.00
NZD
Category: Faber Modern Classics
Almost anyone who has read or written science fiction or fantasy has been inspired by the work of Michael Moorcock. His literary flair and grand sense of adventure have been evident since his controversial first novel Behold the Man, from the stories and novels featuring his most famous character, Elric of Melnibone, to his fantasy masterpiece, Gloriana, winner of both the Campbell Memorial and World Fantasy awards for best novel. Neil Gaiman, Alan Moore, and Michael Chabon all cite Moorcock as a major influence; as editor of New Worlds magazine, he helped launch the careers of many of his contemporaries, including Harlan Ellison, Philip K. Dick, and J. G. Ballard. Moorcock's first independent novel in nine years is a tale both fantastical and autobiographical, a celebration of London and what it meant to be young there in the years after World War II. The Whispering Swarm is the first in a trilogy that will follow a young man named Michael as he simultaneously discovers himself and a secret realm hidden deep in the heart of London. ...Show more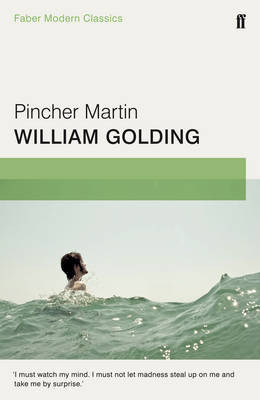 $15.99
NZD
Category: Faber Modern Classics
Christopher Martin, the sole survivor of a torpedoed destroyer, is stranded upon a rock in the middle of the Atlantic. Pitted against him are the sea, the sun, the night cold and the terror of his isolation. To drink there is a pool of rain water; to eat there are weeds and sea anemones. Through the lon g hours with only himself to talk to, Martin must try to assemble the truth of his fate, piece by terrible piece. While most readers are aware of William Golding as the writer of Lord of the Flies, it is Pincher Martin, his third novel, that speaks most directly to contemporary readers. This shocking, unusual bullet of a book is the definitive survival novel and has an ending that is guaranteed to leave you reeling. ...Show more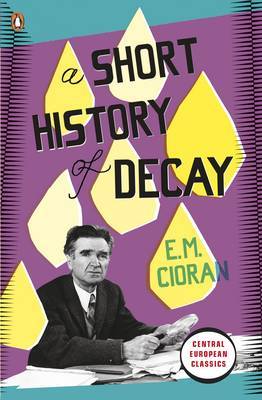 $32.00
NZD
Category: Faber Modern Classics
"A Short History of Decay (1949)" is E. M. Cioran's nihilistic and witty collection of aphoristic essays concerning the nature of civilization in mid-twentieth-century Europe. Touching upon Man's need to worship, the feebleness of God, the downfall of the Ancient Greeks and the melancholy baseness of al l existence, Cioran's pieces are pessimistic in the extreme, but also display a beautiful certainty that renders them delicate, vivid, and memorable. Illuminating and brutally honest, "A Short History of Decay" dissects Man's decadence in a remarkable series of moving and beautiful pieces. ...Show more
$18.00
NZD
Category: Faber Modern Classics
Winner of the Pen/Hemingway Award A modern classic, "Housekeeping" is the story of Ruth and her younger sister, Lucille, who grow up haphazardly, first under the care of their competent grandmother, then of two comically bumbling great-aunts, and finally of Sylvie, the eccentric and remote sister of the ir dead mother. The family house is in the small town of Fingerbone on a glacial lake in the Far West, the same lake where their grandfather died in a spectacular train wreck and their mother drove off a cliff to her death. It is a town "chastened by an outsized landscape and extravagant weather, and chastened again by an awareness that the whole of human history had occurred elsewhere." Ruth and Lucille's struggle toward adulthood beautifully illuminates the price of loss and survival, and the dangerous and deep undertow of transcience. ...Show more
$16.00
NZD
Category: Faber Modern Classics | Series: Faber Poetry Ser.
Ariel, first published in 1965, contains many of Sylvia Plath's best-known poems, written in an extraordinary burst of creativity just before her death in 1963. Including poems such as 'Lady Lazarus', 'Edge', 'Daddy' and 'Paralytic', it was the first of four collections to be published by Faber & Fa ber. Ariel is the volume on which Sylvia Plath's reputation as one of the most original, daring and gifted poets of the twentieth century rests. 'Since she died my mother has been dissected, analysed, reinterpreted, reinvented, fictionalized, and in some cases completely fabricated. It comes down to this: her own words describe her best, her ever-changing moods defining the way she viewed her world and the manner in which she pinned down her subjects with a merciless eye.' - from Frieda Hughes's introduction to Ariel ...Show more
$23.00
NZD
Category: Faber Modern Classics | Series: Knights of the Borrowed Dark
The first book in a new series about an orphan boy who discovers he is part of a secret army that protects the world from a race of shadowy monsters. Grey placed his finger in the middle of the shadow. 'What's this?' he asked. Denizen frowned. 'It's a shadow.' 'No, it isn't,' Grey said. 'It's a door.' Denizen Hardwick doesn't believe in magic - until he's ambushed by a monster created from shadows and sees it destroyed by a word made of sunlight. That kind of thing can really change your perspective. Now Denizen is about to discover that there's a world beyond the one he knows. A world of living darkness where an unseen enemy awaits. Fortunately for humanity, between us and the shadows stand the Knights of the Borrowed Dark. Unfortunately for Denizen, he's one of them... ...Show more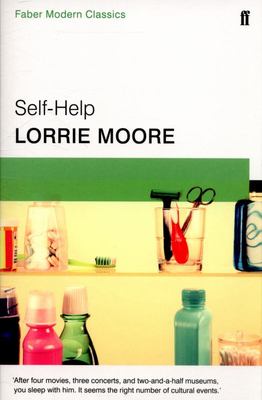 $15.99
NZD
Category: Faber Modern Classics
Complicated, awkward, funny, cruel, heartbroken, mysterious; Self-Help forms an idiosyncratic guide to female existence which is just as relevant today as it was 30 years ago. These stories are modern America at its most real, with characters sharing thoughts and experiences they could have borrowed fro m our own lives. This is how to deal with divorce, adultery, cancer, how to talk to your mother or become a writer, the Lorrie Moore way. ...Show more
$15.99
NZD
Category: Faber Modern Classics
Nightwood, Djuna Barnes' strange and sinuous tour de force, "belongs to that small class of books that somehow reflect a time or an epoch" (Times Literary Supplement). That time is the period between the two World Wars, and Barnes' novel unfolds in the decadent shadows of Europe's great cities, Paris, B erlin, and Vienna--a world in which the boundaries of class, religion, and sexuality are bold but surprisingly porous. The outsized characters who inhabit this world are some of the most memorable in all of fiction--there is Guido Volkbein, the Wandering Jew and son of a self-proclaimed baron; Robin Vote, the American expatriate who marries him and then engages in a series of affairs, first with Nora Flood and then with Jenny Petherbridge, driving all of her lovers to distraction with her passion for wandering alone in the night; and there is Dr. Matthew-Mighty-Grain-of-Salt-Dante-O'Connor, a transvestite and ostensible gynecologist, whose digressive speeches brim with fury, keen insights, and surprising allusions. Barnes' depiction of these characters and their relationships (Nora says, "A man is another persona woman is yourself, caught as you turn in panic; on her mouth you kiss your own") has made the novel a landmark of feminist and lesbian literature. Most striking of all is Barnes' unparalleled stylistic innovation, which led T. S. Eliot to proclaim the book "so good a novel that only sensibilities trained on poetry can wholly appreciate it." Now with a new preface by Jeanette Winterson, Nightwood still crackles with the same electric charge it had on its first publication in 1936. ...Show more
Items per page:
1 - 10 of 10