$40.00
NZD
Category: Diet and Nutrition | Series: Reader's Digest S.
Effective, all-natural plan to beat high blood pressure with delicious recipes that are easy to prepare. Based on a highly respected US dietary strategy which has been adapted for Australia and New Zealand and expanded to include a lifestyle program. The key is enjoying a low-salt diet with plenty of po tassium-rich fruit and vegetables. ...Show more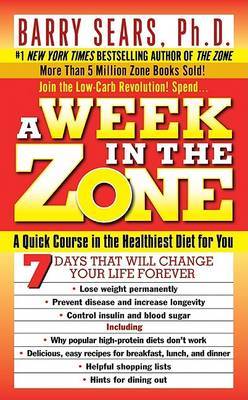 $21.95
NZD
$22.99
(4% off)
Category: Diet and Nutrition
A national bestseller for more than three years in hardcover, The Zone has introduced millions of people worldwide to a breakthrough approach to dieting based on Novel Prize-winning scientific research. Treating food as the most powerful drug available, The Zone plan shows how food, when used unwisely, can be toxic. Used wisely however, it will take anyone into the Zone, a state of exceptional health familiar to champion athletes. Now the benefits of Barry Searsß²evolutionary program can be experienced in just one week! With "A Week in the Zone," everyone can start on the path to permanent weight loss and learn how to burn body fat, and keep it off - without deprivation or hunger. They'll also discover how the Zone helps to both increase energy and fight heart disease, diabetes, PMS, chronic fatigue, depression, and cancer. ...Show more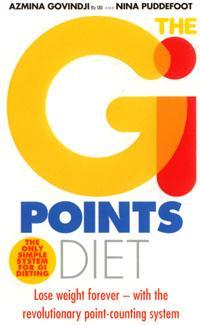 $29.95
NZD
Category: Diet and Nutrition
The glycaemic index (GI) is one of the hottest topics in weight loss today. Like Atkins, it's based on carbohydrates but unlike Atkins it's based on the quality of the carbs and allows much more flexibility for the dieter. This book uses GI in a groundbreaking fashion: simply by adding up the GI points of each food, and keeping to 30 points a day, it's possible to lose weight quickly, effortlessly, enjoyably- and permanently. Unlike other diet books, this is not about avoiding foods- it's about eating what you want within healthy boundaries. Importantly, it's about balancing your meal - by eating certain foods together, you can ensure you get a healthy, delicious and low- GI meal- and lose those kilos. ...Show more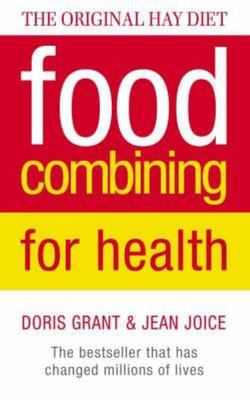 $19.95
NZD
Category: Diet and Nutrition
A fresh new cover design, more modern look and updated text bring this classic guide to food combining up to date for the 21st century. This is the classic guide to the health benefits of the Hay Diet, or food combining, from Doris Grant, a pioneer for the Hay Diet in the UK. The diet works by keeping s tarch foods separate from protein foods in the daily diet so foods can be digested more easily and general health is improved. This informative guide gives you an in-depth look at the wide range of health problems that food combining has been found to alleviate, including digestive disorders such as IBS and indigestion obesity ulcers arthritic pain persistent migraines and headaches skin problems such as psoriasis and eczema As well as practical advice on how to begin and then stick to the food combining system, this comprehensive book offers plenty of suggestions and over 90 recipes to show you how easy it is to stick to the plan. ...Show more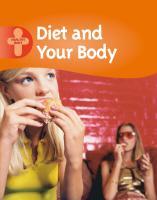 $39.99
NZD
Category: Diet and Nutrition | Series: Healthy Body S.
This clear and attractive book is the ideal choice for information on diet for top primary and secondary school pupils. With plenty of colourful photographs, illuminating diagrams and fascinating fact panels, it presents complex information in an easily understood way. Covering such topics as why we nee d food, what is a balanced diet, sources of energy, protein, fat, vitamins and minerals, it also explores the impact of food on conditions such as diabetes, vegetarianism, allergies, eating disorders and how to establish a healthy eating lifestyle. The book has been thoroughly checked by a PSHE consultant and includes a useful glossary, sources of further information and index. Healthy Body: Diet and Your Body is a differentiated (simplified) text edition of Health and Fitness : How Does My Diet Affect Me? ...Show more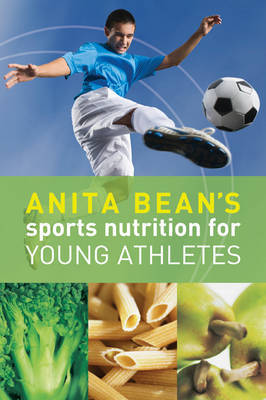 $45.00
NZD
Category: Diet and Nutrition
Young athletes, parents, coaches and PE teachers want to know how good nutrition can help young sportsmen and women fulfill their potential. As the government focuses on healthy eating for children, this is becoming even more important with the growing threat to their well-being from inactivity and obesity. With the 2012 Olympic Games approaching, the number of young people participating in sport is set to be the highest it has ever been. Around 85% regularly take part in sports activities outside lessons - swimming is the most common activity for girls, with football for boys. 43% spend between 1-5 hours per week doing sport outside lesons (Sport England). Carefully researched and satisfying the need for a nutrition book specifically for this age group, Sports Nutrition for Young Athletes offers clear advice to sports coaches, teachers and parents of young people wanting to maximise their sports performance through eating healthily and sensibly. The book covers issues such as: Weight, body composition and eating disorders Nutritional considerations for five categories (Track/running, swimming, gym/ice/dance, racquet sports, football/rugby) Practical nutrition tips Eating plans and competition eating strategies Easy delicious and nutritious recipes. ...Show more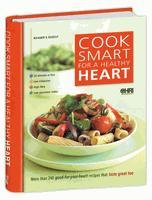 $59.95
NZD
Category: Diet and Nutrition
The brand new cookbook that keeps your heart healthy and lets you eat the foods you love. Using the latest medical and nutritional research, this book contains more than 240 eary-to-follow recipes that will keep your heart in good shape without compromising on flavour.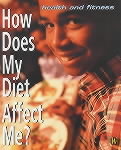 $19.99
NZD
Category: Diet and Nutrition | Series: Health & Fitness S. | Reading Level: From 11 To 14
This title looks at healthy eating and how it is essential for a healthy life. It starts by looking at nutrition and why we need food, before going on to explain the importance of having a balanced diet. It then covers the main nutritional needs (energy, protein, fat, vitamins and minerals) in deta il. The book finishes by describing various eating disorders and how food intolerances and allergies can affect a person's health. ...Show more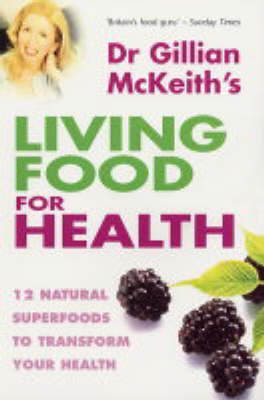 $34.95
NZD
Category: Diet and Nutrition
Overcooked, processed and 'dead' foods play a significant role in causing our poor health and lack of energy. Dr. Gillian McKeith, founder and director of London's prestigious Mc Keith clinic, has identified twelve miraculous 'superfoods', which are packed with powerful nutrients and enzymes which can i mprove our health. These vital nutrients and enzymes occur naturally but are lacking in Western diets. Dr. Mc Keith identifies nature's 12 most powerful living superfoods - from blue-green algae, the most nutrient-dense food on the planet, to flax, the most efficient provider of essential fatty acids to aloe vera leaves and their extraordinary healing power. These superfoods will heal, improve your digestion, stimulate internal cleansing, nourish your organs and spark cell renewal, to increase your mental and physical energy, balance your body's meridians, enhance sexual desire, improve stamina, boost your immunity - and much more. ...Show more

$0.00
NZD
Category: Diet and Nutrition
Oriental Traditions and Modern NutritionIn this book, healer, teacher, and nutrition researcher Paul Pitchford brings together Western nutritional science and Chinese medicine to create a comprehensive, one-volume diet resource. Valuable information on health, diet, alternative medicine, presentation an d preparation of foods, and delicious recipes are provided. ...Show more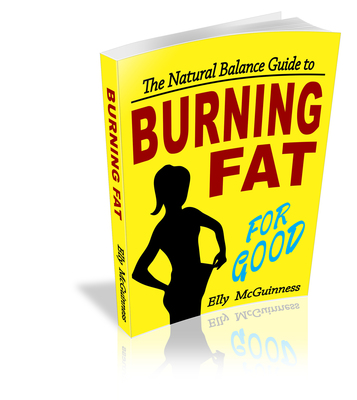 $36.00
NZD
Category: Diet and Nutrition
Have you exhausted your dieting options? Are you ready to commit to a new approach? One that treats your body with the respect it deserves? 'The Natural Balance Guide to Burning Fat for Good' is a holistic approach to sustainable fat loss. It's not about deprivation and it's not a quick-fix solution. In stead it's about empowering YOU to make decisions in six main areas of your life that will enable you to achieve the results you desire - for good. The book is written by Elly McGuinness, a health and fitness professional with 14 years of industry experience. She inspires people to make positive changes to their health, fitness and lifestyle and to sustain these changes for the rest of their lives. ...Show more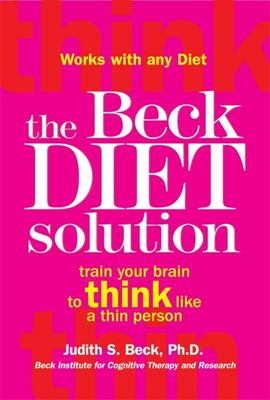 $40.00
NZD
Category: Diet and Nutrition
This time, its going to be different. This time, you are going to diet successfully, lose weight with confidence, and, most importantly, keep it off forever. That's because The Beck Diet Solution is the first book that teaches dieters how to apply the proven benefits of Cognitive Therapy to dieting and weight loss: how to think differently, change your eating behavior, and lose weight permanently. In fact, Cognitive Therapy is the only psychological method shown to help dieters keep off excess weight once they lose it.The Beck Diet Solution will change the way you think about eating and weight loss forever Written by world-expert Cognitive Therapist Dr. Judith S. Beck, The Beck Diet Solution is a remarkable six-week program that gives you all the tools you need to train your brain to think like a thin person. This breakthrough approach, which works in tandem with any nutritional diet plan shows you how to make the kinds of positive, long-term thinking and behavioral changes necessary to lose weight and to maintain your weight loss, not just for the short run but for the rest of your life Simply put: The Beck Diet Solution teaches you the skills you need to diet successfully and to keep the weight off permanently. You will discover Dr. Beck's strategies for ensuring long-term weight loss based on over 20 years of successfully coaching dieters in her practice including ways to: Learn to stick to any diet.Make cravings go away fast Resist tempting foods.Deal with trigger eating situations.Say, No, thank you, to food pushers.Put an end to emotional eating.Conquer every excuse to overeat.Find time to exercise.Lose weight and keep it off for a lifetime Give yourself the mental and emotional foundation you need to succeed with The Beck Diet Solution. ...Show more