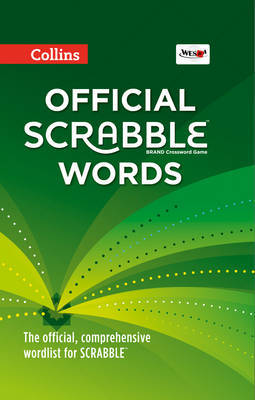 $49.99
NZD
Category: Dictionaries
Every Word Counts! Nearly every Scrabble player has been involved in a dispute over which words are acceptable on a Scrabble board. Now you can settle all those squabbles with the latest official wordlist from Collins - the authority on Scrabble. Compiled using the Collins corpus - the world's largest l anguage database - Collins Scrabble Words is the most comprehensive Scrabble wordlist ever, including World English from Australia, Canada, New Zealand, South Africa, UK, and USA brought together in a single list. With over a quarter of a million permissible words, including inflected forms. ...Show more
$39.99
NZD
Category: Dictionaries
With more than 1,300,000 answers, this volume contains more than twice as many words as any other crossword dictionary. Meticulously compiled by two crossword professionals with a combined fifty years in the field and based on a massive analysis of current crosswords, there has never been a crossword dictionary with the breadth, depth, and currency of this one. From Jim Carrey to Sister Carrie, Homer Simpson to Homer's Iliad, the wide-ranging entries include 500,000+ synonyms, 3,000+ literary works, 3,000+ films, 20,000+ famous people from all fields, and more than 50,000 fill-in-the-blank clues so popular in today's crosswords. Featuring an introduction by New York Times crossword editor Will Shortz, The Million Word Crossword Dictionary makes every other crossword dictionary obsolete. This updated edition offers thousands of new entries, including slang terms; brand names; celebrity names; and the latest films, novelists' works, sports Hall of Famers, automobile models, and more. The new, larger type size makes finding the answers easier than ever. ...Show more
$30.00
NZD
Category: Dictionaries
This is a major new edition of the Little Oxford English Dictionary, offering the most accurate and up-to-date coverage of essential, everyday vocabulary. Based on evidence from the Oxford English Corpus, a unique databank with hundreds of millions of words of English, it provides a fresh selection of 9 0,000 words, phrases, and definitions. Definitions are given in a clear, simple style, avoiding technical language, and are easier to understand than ever before, and there are hundreds of notes on spelling and grammar to help you get it right. A brand-new Factfinder centre section gives easy access to information on topics such as countries and their capitals, kings and queens, and weights and measures, as well as help with spelling and punctuation. A new, clear design makes the Little Oxford English Dictionary easy to use, and ideal for use at school, at home, and in the office. Find out more about our living language using oxford dictionaries.com Hear how words are spoken with thousands of audio pronunciations, and access over 1.9 million real English example sentences to see how words are used in context. Improve your confidence in writing with helpful grammar and punctuation guides, full thesaurus information, style and usage help, and much more. Explore our language resources on oxforddictionaries.com, Oxford's home for dictionaries and language reference. Updated regularly with the latest changes to words and meanings, the site provides hundreds of thousands of definitions, synonyms, and pronunciations in a range of languages. Access the highest quality language content, built from our extensive research, for free on your desktop or device. ...Show more
$38.00
NZD
Category: Dictionaries
A handy hardback volume for home, school, or work, the Pocket Oxford Thesaurus features synonyms and antonyms for everyday words, as well as language help. Updated with all the latest must-know vocabulary, and with a completely revised text, this second edition is an invaluable tool for anyone who write s for work, school, or pleasure, or anyone looking for the word on the tip of their tongue. The centre section of this thesaurus has been revised and now contains even more lists of nouns, such as insects, fruits, or drinks. This information can help you to broaden your knowledge, or to find the answer you are looking for in a quiz or a puzzle. The A-Z text of the thesaurus features usage notes to help you identify frequently confused words, such as affect and effect, or compliment and complement, so that you can avoid common pitfalls when you are writing. This thesaurus also contains Word Link features, helping you to find words that are closely associated with each other. For example, the Word Link at the entrylaw informs you that the words legal, judicial, and juridicial all relate to laws, and the Word Link at darkness reveals that the fear of darkness is called scotophobia. Packed with extra tips and help, and with a completely revised and up-to-date text, the Pocket Oxford Thesaurus is an ideal reference book for anyone who wants to improve their writing. The thesaurus includes 6 months' access* to Oxford's premium online dictionary and thesaurus service, Oxford Dictionaries Online, updated regularly with the latest developments to words and meanings, so you will have the most accurate picture of English available. Find out more about our living language using Oxford Dictionaries Online. Hear how words are spoken with thousands of audio pronunciations, and access over 1.9 million real English example sentences to see how words are used in context. Improve your confidence in writing with helpful grammar and punctuation guides, full thesaurus information, style and usage help, and much more. *Terms and conditions apply; please see www.oxforddictionaries.com/access for information. ...Show more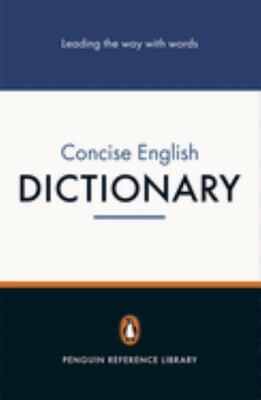 $29.95
NZD
Category: Dictionaries | Series: Penguin Reference Bks.
Compiled by leading British lexicographers, this dictionary should prove useful at home and in the office. It offers comprehensive coverage of the English language and contains a variety of features, including usage notes and essays on the history of words such as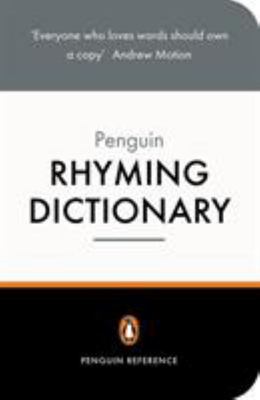 $0.00
NZD
Category: Dictionaries | Series: Dictionary, Penguin Ser.
An indispensable companion for poets, songwriters and any composer of verse offering an impressively wide range of both common and obscure rhyming words.
$45.00
NZD
Category: Dictionaries | Reading Level: General Adult
Now a Netflix original movie starring Machine Gun Kelly, Daniel Webber, Douglas Booth, and Iwan Rheon, directed by Jeff Tremaine. "Without a doubt, it is the most detailed account of the awesome pleasures and perils of rock & roll stardom I have ever read. It is completely compelling, and utterly r evolting, full of blood, leather, eyeliner, heroin, and, oh yes, the glam metal that made the Eighties...the Eighties."-Joe Levy, Rolling Stone   Celebrate thirty years of the world's most notorious rock band with the deluxe collectors' edition of The Dirt-the outrageous, legendary, no-holds-barred autobiography of Mötley Crüe. Fans have gotten glimpses into the band's crazy world of backstage scandals, celebrity love affairs, rollercoaster drug addictions, and immortal music in Mötley Crüe books like Tommyland and The Heroin Diaries, but now the full spectrum of sin and success by Tommy Lee, Nikki Sixx, Vince Neil, and Mick Mars is an open book in The Dirt. Even fans already familiar with earlier editions of the bestselling exposé will treasure this gorgeous deluxe edition. Joe Levy at Rolling Stone calls The Dirt "without a doubt . . . the most detailed account of the awesome pleasures and perils of rock & roll stardom I have ever read. It is completely compelling and utterly revolting." ...Show more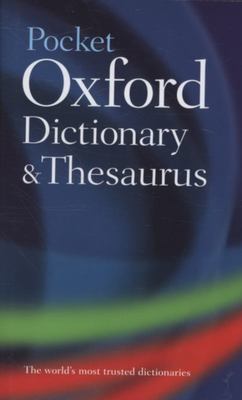 $35.00
NZD
Category: Dictionaries
Featuring a dictionary and thesaurus combined, the Pocket Oxford Dictionary and Thesaurus provides the essential language reference help you need in a single portable volume. The second edition of this reference book has been completely redesigned so that it is easier to use. The thesaurus entry for a w ord now immediately follows the dictionary entry, so that you do not need to hunt around the page for this information. We have also made the text more open and accessible, so that you can find the word you are looking for quickly and easily. New words and new meanings have been added to the text, so you can be sure that you are using a reference book that is up-to-date and reflects the developments of the English langauge. With over 90,000 words, phrases, and definitions, and 115,000 synonyms and antonyms, the Pocket Oxford Dictionary and Thesaurus provides all the everday language help you need. This edition also contains new Word Link features, helping you find words that are closely associated with each other. For example, the Word Link at environment tells you that the study of the natural world is called ecology, and the Word Link at cave informs you that the exploration of caves is known as speleology or potholing. The new centre section of the dictionary and thesaurus contains encyclopedic information such as lists of countries, capitals, and kings and queens, helping you to broaden your knowledge, and to find solutions for quizzes and puzzles. The Pocket Oxford Dictionary and Thesaurus is an invaluable tool for anyone who wants a portable quick reference tool useful both for general ready reference and for quizzes and crossword puzzles. The dictionary includes 6 months' access* to Oxford's premium online dictionary and thesaurus service, Oxford Dictionaries Online, updated regularly with the latest developments to words and meanings, so you will have the most accurate picture of English available. Find out more about our living language using Oxford Dictionaries Online. Hear how words are spoken with thousands of audio pronunciations, and access over 1.9 million real English example sentences to see how words are used in context. Improve your confidence in writing with helpful grammar and punctuation guides, full thesaurus information, style and usage help, and much more. *Terms and conditions apply; please see www.oxforddictionaries.com/access for information. ...Show more
$16.00
NZD
Category: Dictionaries | Series: Collins Gem Ser.
This new edition is an indispensable guide to the English language. Part of the Collins Gem range - the world's best-selling mini dictionaries - it provides dictionary definitions and thesaurus synonyms on the same page for incomparable quick and easy reference. This book provides the most up-to-date wo rds, clear definitions and accessible same-page dictionary and thesaurus texts - all in the handy and portable Gem format. In addition to the wide range of definitions and synonyms, it has a handy and practical supplement on punctuation and spelling rules. With its clear layout and matching dictionary and thesaurus entries on the same page, you can be confident to find all the latest words you need - and fast! ...Show more