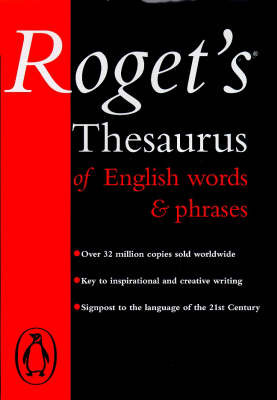 $79.95
NZD
Category: Dictionaries
An updated edition of this reference work which reflects the huge changes that language has undergone over the last decade. The original structure of the book is maintained, giving access to not only synonyms but related thoughts, feelings and topics. Originally published in 1852.

$69.99
NZD
Category: Dictionaries
The Compact Oxford English Dictionary of Current English third edition is a major new edition of the Compact Oxford English Dictionary of Current English second edition (2001, revised edition published 2003). This new edition has been completely revised to make it the perfect choice for general fami ly reference as well as for use in the office or secondary school: definitions are clearer and simpler to understand, there are thousands more examples showing words in use, and also lots of new usage notes and extra help with pronunciation of tricky words. In addition, there is a substantial new centre section, Effective English, which provides practical help on achieving good English in everyday situations such as writing CVs and letters of complaint. A new two-colour text design ensures that the dictionary is both accessible and attractive for the general user. ...Show more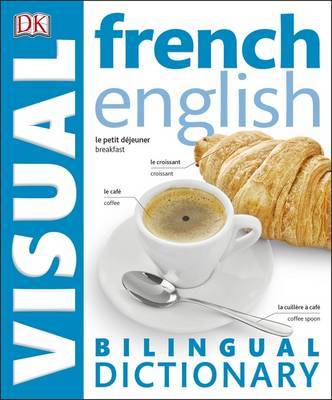 $28.00
NZD
Category: Dictionaries
The DK French-English Bilingual Visual Dictionary introduces the vocabulary of the modern world through themed chapters filled with full-colour photographs and artworks which display and label all elements of everyday life. With sections ranging from home and work to leisure and the environment, every i tem is clearly labelled in French with the translation directly below. The French-English Bilingual Visual Dictionary is a colourful and stimulating learning resource ideal for all levels and ages. With more than 6,000 terms annotated, the illustrations in the dictionary provide a quick and intuitive route to learning a language, defining the words visually so it is easier to remember them. Learning French has never been easier! ...Show more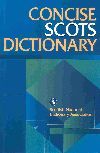 $99.99
NZD
Category: Dictionaries
The Concise Scots Dictionary contains: Meaning Spelling variants Pronunciation Information on when and where words are used Grammatical information Idioms and phrases Etymologies Details of Scottish life then and now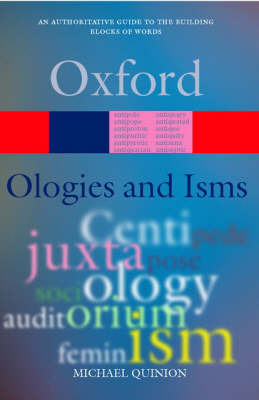 $35.00
NZD
Category: Dictionaries | Series: Oxford Paperback Reference
An authoritative guide to the building blocks of words. Over 1,250 entries and over 10,000 examples. First published 2002. Thise revised edition 2005.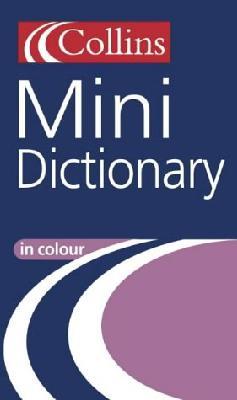 $15.99
NZD
Category: Dictionaries
The Collins English Mini Dictionary is the most up-to-date and user-friendly small dictionary available, with colour text in a durable vinyl cover. This new edition has been revised to include many new words and meanings, all concisely and clearly defined. Spelling help is provided with thousands of spe lling forms included. The use of colour makes all these key words easy to pick out. Pronunciations are also given for more difficult words. The Collins English Mini Dictionary provides ALL these helpful features in a very handy small format. ...Show more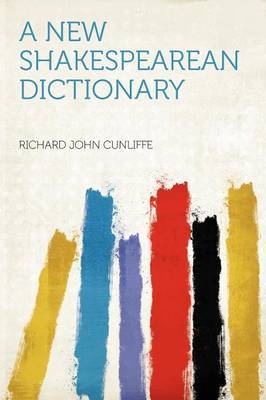 $69.99
NZD
Category: Dictionaries
Unlike some other reproductions of classic texts (1) We have not used OCR(Optical Character Recognition), as this leads to bad quality books with introduced typos. (2) In books where there are images such as portraits, maps, sketches etc We have endeavoured to keep the quality of these images, so they r epresent accurately the original artefact. Although occasionally there may be certain imperfections with these old texts, we feel they deserve to be made available for future generations to enjoy. ...Show more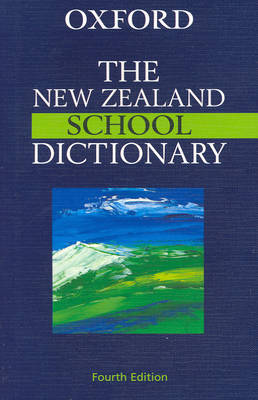 $29.99
NZD
Category: Dictionaries
Specifically designed for New Zealand intermediate and secondary school students, this new edition has been extensively revised and updated. Features include: -Over 20,000 headwords -Lists of common New Zealand abbreviations, acronyms and initialisms -New Zealand flora and fauna can be found in the stud y pages, together with numerals, days of the week and months of the year in te reo Maori Specific New Zealand content: headwords from te reo Maori and Pacific Island languages are included. ...Show more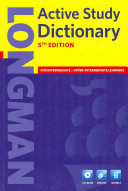 $69.99
NZD
Category: Dictionaries
*100,000 words, phrases and meanings, including the Academic Word List *40,000 corpus-based examples*Integrated Thesaurus explains 6000 synonyms, antonyms and related words*20,000 Collocations show typical word combinations* Clear definitions written using only 2000 common words Interactive CD-ROM featu ring the Longman Vocabulary Trainer * Full contents of the Longman Active Study Dictionary with all words and examples pronounced*Longman Vocabulary Trainer - the quickest way to learn and revise vocabulary*Pronunciation Trainer - improves pronunciation and intonation*Study Centre - interactive exercises to practise reading, writing, listening, grammar and vocabualry* Exam preparation for PET, KET, FCE and IELTS Free one-year online access to the Longman Dictionaries Online website with regualr updates and access to the very latest language support. Go mobile with the Longman Vocabulary Trainer that can be downloaded to your PDA or mobile phone. ...Show more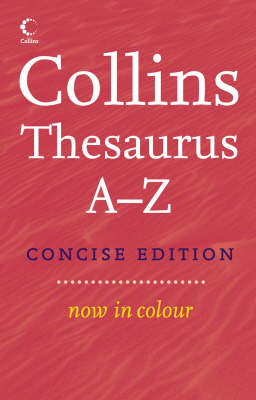 $69.99
NZD
Category: Dictionaries
As part of the Collins Family Reference range, the new COLOUR Collins Desktop Thesaurus is ideal for families and students alike. As well as having the most up-to-date words and a vast number of synonyms and antonyms, this thesaurus also provides illustrative examples from real English. Related words , fixed phrases and cross references are also included to help expand your vocabulary. Handy word power notes give advice on good English and subject word lists ensure you access the information you want in the quickest time possible. In this latest edition, hundreds of Internet links have been added to support online research and help develop a breadth of knowledge. Have confidence Unrivalled coverage of the most up-to-date words with all the latest alternatives Get it right Illustrated examples from real English demonstrate usage Get there fast Clear, colour layout for easy accessibility ...Show more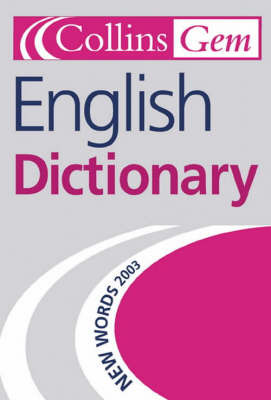 $17.95
NZD
Category: Dictionaries | Series: Collins GEM
Using the Bank of English, the world's largest language database, this dictionary offers: a user-friendly format; fuller definitions; help with spelling and pronunciation of difficult words; and more, including an up-to-date list of countries, capitals and currencies.