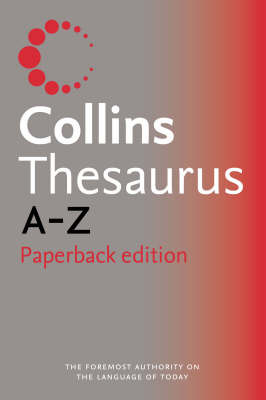 $29.95
NZD
Category: Dictionaries
This rebranded edition of the Collins Paperback Thesaurus gives the maximum choice of alternatives in the most helpful layout, making it ideal for everyday use in home and office. Since its first edition in 1986, the Collins Paperback Thesaurus has been a consistent bestseller. Now the new Fourth editio n offers the user a wider choice of alternatives than ever before, with a completely revised text and a layout designed for maximum ease of use. The most helpful synonyms in each entry are given first and highlighted so that they can be found instantly. Antonym lists are also included at many key entries to provide another way of expressing yourself. ...Show more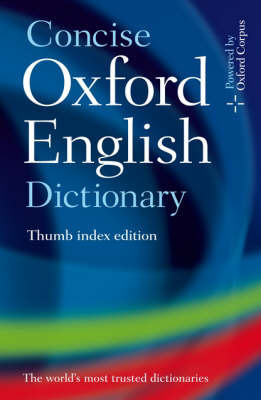 $120.00
NZD
Category: Dictionaries
Based on the authority of the Oxford English Corpus and the ongoing research of Oxford Dictionaries, this revised edition of the Concise Oxford English Dictionary, 11th Edition contains over 240,000 words, phrases, and definitions, and provides the most authoritative description of the English language. It offers rich vocabulary coverage, with full treatment of World English, rare, historical, and archaic terms, as well as scientific and technical vocabulary. This revised edition includes hundreds of new and up-to-date words, such as sudoku, agroterrorism, and bird flu, with a special focus on words and phrases used in business English eg. helicopter view, knowledge economy, and vulture fund. This edition retains such popular features as Word Histories, the Guide to Good English, and appendices on countries of the world, alphabets, and more. New to this edition is a compelling 'English Uncovered' supplement, which presents new findings from the Oxford English Corpus. Find out the most common words in our language, discover which words have the most meanings, and learn about the working of words beneath the surface. ...Show more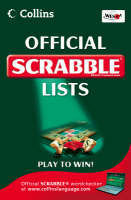 $39.99
NZD
Category: Dictionaries
Every word counts! Collins Scrabble(R) Lists will help you learn more words to improve your game, whether you're looking to become the next World Scrabble Champion or just to turn the tables on that friend or relation who always seems to beat you! Based on Collins Scrabble Tournament and Club Word List - the most comprehensive Scrabble wordlist ever - words are sorted by length and by type, providing a quick and easy reference point. There are also lists of useful suffixes, prefixes, anagrams, unusual letter combinations, and high-scoring words - all designed to help players get the most from their game. This invaluable tactics manual is clearly presented, helping players to learn groups of words easily and to spot every opportunity to maximise their Scrabble score. Collins Scrabble Lists is compiled by some of the world's top players and endorsed by Mattel, and is an essential reference for all keen Scrabble players. SCRABBLE(R) is a registered trademark of J. W. Spear & Sons Ltd, a subsidiary of Mattel, Inc. A(c) 2008 Mattel, Inc. All Rights Reserved. ...Show more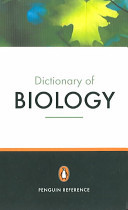 $35.00
NZD
Category: Dictionaries | Series: Dictionary, Penguin Ser.
The eleventh edition of the Penguin Dictionary of Biology has been fully revised and updated to include the latest developments in the field. An essential tool for A/ AS Level students, undergraduates and students of related disciplines, this dictionary offers clear explanations of biological concepts a nd processes, and the broadest coverage of the subject, from ecology to immunology and cytology. This will be an indispensable reference aid for would-be biologists and professionals alike. ...Show more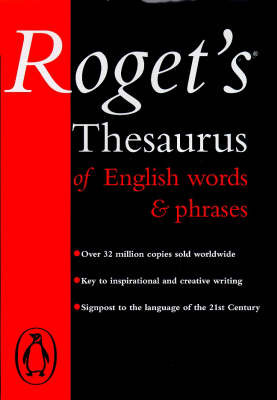 $79.95
NZD
Category: Dictionaries
An updated edition of this reference work which reflects the huge changes that language has undergone over the last decade. The original structure of the book is maintained, giving access to not only synonyms but related thoughts, feelings and topics. Originally published in 1852.

$69.99
NZD
Category: Dictionaries
The Compact Oxford English Dictionary of Current English third edition is a major new edition of the Compact Oxford English Dictionary of Current English second edition (2001, revised edition published 2003). This new edition has been completely revised to make it the perfect choice for general fami ly reference as well as for use in the office or secondary school: definitions are clearer and simpler to understand, there are thousands more examples showing words in use, and also lots of new usage notes and extra help with pronunciation of tricky words. In addition, there is a substantial new centre section, Effective English, which provides practical help on achieving good English in everyday situations such as writing CVs and letters of complaint. A new two-colour text design ensures that the dictionary is both accessible and attractive for the general user. ...Show more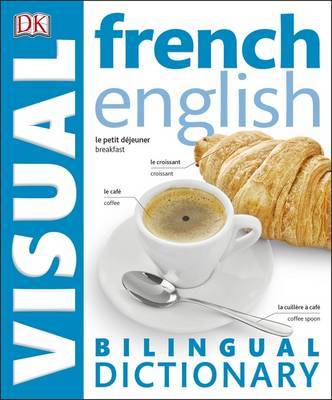 $28.00
NZD
Category: Dictionaries
The DK French-English Bilingual Visual Dictionary introduces the vocabulary of the modern world through themed chapters filled with full-colour photographs and artworks which display and label all elements of everyday life. With sections ranging from home and work to leisure and the environment, every i tem is clearly labelled in French with the translation directly below. The French-English Bilingual Visual Dictionary is a colourful and stimulating learning resource ideal for all levels and ages. With more than 6,000 terms annotated, the illustrations in the dictionary provide a quick and intuitive route to learning a language, defining the words visually so it is easier to remember them. Learning French has never been easier! ...Show more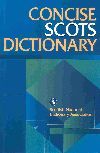 $99.99
NZD
Category: Dictionaries
The Concise Scots Dictionary contains: Meaning Spelling variants Pronunciation Information on when and where words are used Grammatical information Idioms and phrases Etymologies Details of Scottish life then and now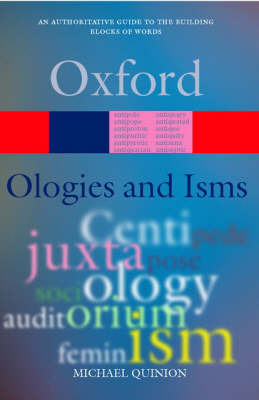 $35.00
NZD
Category: Dictionaries | Series: Oxford Paperback Reference
An authoritative guide to the building blocks of words. Over 1,250 entries and over 10,000 examples. First published 2002. Thise revised edition 2005.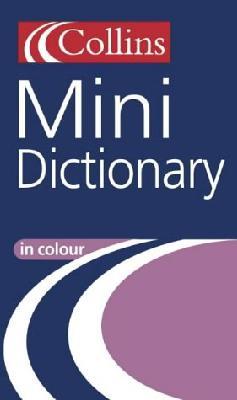 $15.99
NZD
Category: Dictionaries
The Collins English Mini Dictionary is the most up-to-date and user-friendly small dictionary available, with colour text in a durable vinyl cover. This new edition has been revised to include many new words and meanings, all concisely and clearly defined. Spelling help is provided with thousands of spe lling forms included. The use of colour makes all these key words easy to pick out. Pronunciations are also given for more difficult words. The Collins English Mini Dictionary provides ALL these helpful features in a very handy small format. ...Show more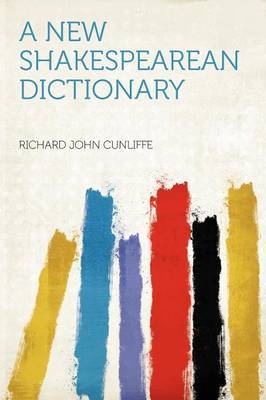 $69.99
NZD
Category: Dictionaries
Unlike some other reproductions of classic texts (1) We have not used OCR(Optical Character Recognition), as this leads to bad quality books with introduced typos. (2) In books where there are images such as portraits, maps, sketches etc We have endeavoured to keep the quality of these images, so they r epresent accurately the original artefact. Although occasionally there may be certain imperfections with these old texts, we feel they deserve to be made available for future generations to enjoy. ...Show more