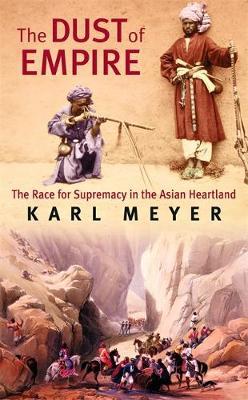 $39.95
NZD
Category: Current Affairs
When Charles de Gaulle was told that France's former colonies in Africa had chosen independence, the general shrugged dismissively: 'They are the dust of empire.' But, as the world has learnt, seemingly powerless countries can have a profound impact on international affairs. In The Dust of Empire, Karl Meyer examines the region and peoples of Central Asia, whose volatility is likely to continue to cause concern to the West in the twenty-first century, as it has done in the past. Valued for their oil, yet feared for the pockets of extremism they harbour, Russia, Iran, Pakistan, Afghanistan, the Caucasus and the five Central Asian republics have been blighted by Western intervention for hundreds of years. Opening with a brilliant assessment of the political climate and historical setting in the UK and the US that enabled the 2003 war in Iraq, this is a timely assessment of a fascinating and troubled area. ...Show more
$29.95
NZD
Category: Current Affairs
A superb, authoritatively written insider's account of Iran, one of the most mysterious but significant and powerful nations in the world.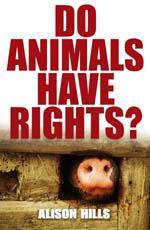 $32.95
NZD
Category: Current Affairs
Animal Rights is an emotive issue that is never far from the news. But it is often hard to know who to believe: radical animal rights protestors who claim that humans and animals should have equal rights; or scientists who argue that it is always legitimate to use animals for our benefit. In this superb ly accessible book, Alison Hills carefully examines the arguments for both sides and defends a practical, liveable idea of the ethics of animals, distinguishing ways in which animals are our equals from ways in which they are not.The Animal Rights arguments raise the deepest questions of all. In deciding how we should treat animals, we have to reflect not only on the value of animals, but also on fundamental issues about ourselves: on what it is to be human, and on the value of human life. ...Show more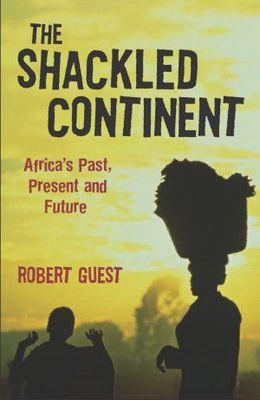 $29.95
NZD
Category: Current Affairs
Africa is the only continent to have grown poorer over the last three decades. Why?The Shackled Continent, Robert Guest's fascinating first book, seeks to diagnose the sickness that continues to hobble Africa's development. Using reportage, first-hand experience and economic insight, Robert Guest takes us to the roots of the problems.Two-fifths of African nations are at war, AIDS has lowered life expectancy to as young as forty years old and investment is almost impossible as houses that could be used as collateral do not formally belong to their owners. Most shocking of all is the evidence that the billions of dollars of aid, given to Africa has had little perceptible effect on the poor.The Shackled Continent, sometimes controversially, explanations for this state of affairs. In this magnificent and engaging book, Robert Guest provides an invigorating history and an inspired commentary on the enigma of modern Africa. ...Show more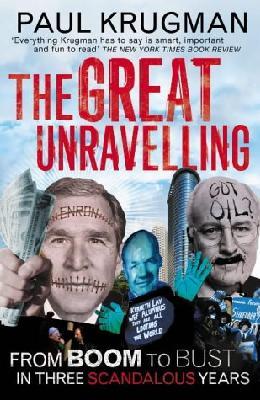 $39.95
NZD
Category: Current Affairs
Ever get the feeling you are being lied to by politicians - again and again? Paul Krugman does. But instead of keeping quiet, the man hailed as 'the most celebrated economist of his generation' has used his position as one of the most controversial and listened-to political commentators in the USA today to expose the financial crimes of the powerful. In this galvanising book he offers the most intelligent, sustained and impassioned critique of Bush's America to date. The Great Unravelling reveals why America's boom economy went bust between 2000 and 2003, how exuberance turned into pessimism, how the age of corporate heroes gave way to corporate scandals and how fiscal responsibility collapsed. This blistering work will set the terms of the economic and political debate, in America and around the world, for years to come. ...Show more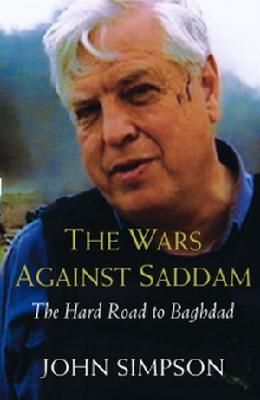 $39.95
NZD
Category: Current Affairs
A major work of serious reportage and essential reading for all.This riveting, important and timely new book is the summation of more than twenty years covering Saddam Hussein's Iraq. The War Against Saddam offers, in five acts, the full story of his rise to power and the West's relationship with Saddam throughout his dictatorship. The fifth act covers the war with Iraq and reports on its outcome and its consequences.Iraq's bloodstained historyThe invasion of KuwaitThe uprisings and US betrayal11 September: the fall-outWarJohn Simpson is the BBC's World Affairs Editor. He has twice been the Royal Television Society's Journalist of the Year and won countless other major television awards. He has written several books, including his three volumes of autobiography, Strange Places, Questionable People, A Mad World, My Masters and News from No Man's Land. ...Show more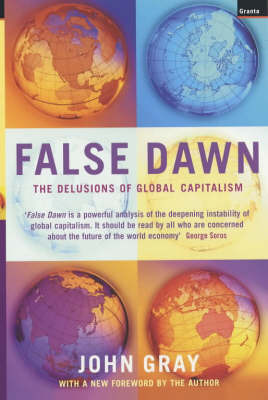 $32.95
NZD
Category: Current Affairs
A powerful analysis of the deepening instability of global capitalism.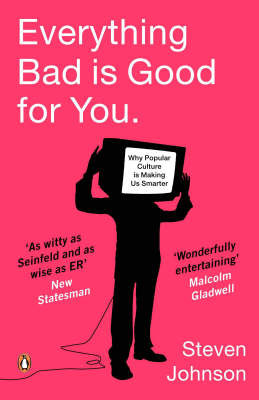 $34.00
NZD
Category: Current Affairs
From the bestselling author of Mind Wide Open comes a groundbreaking assessment of popular culture as it's never been considered before: through the lens of intelligence. Tune in, turn on and get smarter. "The Simpsons", "Desperate Housewives", "The Apprentice", "The Sopranos", "Grand Theft Auto": We're constantly being told that popular culture is just mindless entertainment. But, as Steven Johnson shows, it's actually making us more intelligent. Here he puts forward a radical alternative to the endless complaints about reality TV, throwaway movies and violent video games. He shows that mass culture is actually more sophisticated and challenging than ever before. When we focus on what our minds have to do to process its complex, multilayered messages, it becomes clear that it's not dumbing us down but smartening us up. First published 2005. ...Show more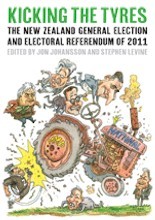 $50.00
NZD
Category: Current Affairs
The sequel to The Baubles of Office and Key to Victory, Kicking the Tyres covers New Zealand's 2011 general election and the referendum on whether or not to keep the MMP electoral system. It offers comprehensive discussion of the election and referendum, by both participants and experienced political co mmentators, and includes a DVD of election billboards, debates and advertisements from the campaign. ...Show more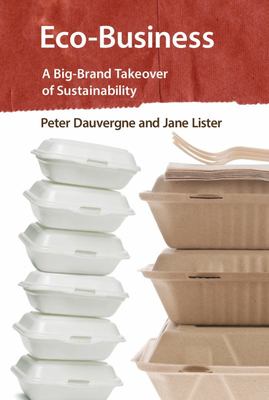 $49.99
NZD
Category: Current Affairs
McDonald's promises to use only beef, coffee, fish, chicken, and cooking oil obtained from sustainable sources. Coca-Cola promises to achieve water neutrality. Unilever seeks to achieve 100 percent sustainable agricultural sourcing by 2020. Walmart has pledged to become carbon neutral. Big-brand compani es seem to be making commitments that go beyond the usual "greenwashing" efforts undertaken largely for public-relations purposes. In Eco-Business, Peter Dauvergne and Jane Lister examine this new corporate embrace of sustainability, its actual accomplishments, and the consequences for the environment. For many leading-brand companies, these corporate sustainability efforts go deep, reorienting central operations and extending through global supply chains. Yet, as Dauvergne and Lister point out, these companies are doing this not for the good of the planet but for their own profits and market share in a volatile, globalized economy. They are using sustainability as a business tool. Dauvergne and Lister show that the eco-efficiencies achieved by big-brand companies limit the potential for finding deeper solutions to pressing environmental problems and reinforce runaway consumption. Eco-business promotes the sustainability of big business, not the sustainability of life on Earth. ...Show more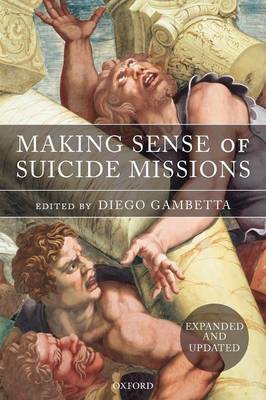 $85.00
NZD
Category: Current Affairs
Suicide attacks have become the defining act of political violence of our age. From New York City to Baghdad, from Sri Lanka to Israel, few can doubt that they are a pervasive and terrifying feature of an increasing number of violent conflicts. Since 1981, approximately thirty organizations throughout t he world - some of them secular and others affiliated to radical Islam - have carried out more than 500 suicide missions. Although a tiny fraction of the overall number of guerrilla and terrorist attacks occurring in the same period, the results have proved infinitely more lethal. This book is the first to shed real light on these extraordinary acts, and provide answers to the questions we all ask. Are these the actions of aggressive religious zealots and unbridled, irrational radicals or is there a logic driving those behind them? Are their motivations religious or has Islam provided a language to express essentially political causes? How can the perpetrators remain so lucidly effective in the face of certain death? And do these disparate attacks have something like a common cause? For more than two years, this team of internationally distinguished scholars has pursued an unprejudiced inquiry, investigating organizers and perpetrators alike of this extraordinary social phenomenon. Close comparisons between a whole range of cases raise challenging further questions: If suicide missions are so effective, why are they not more common? If killing is what matters, why not stick to 'ordinary' violent means? Or, if dying is what matters, why kill in the process? Making Sense of Suicide Missions contains a wealth of original information and cutting-edge analysis which furthers our understanding of this chilling feature of the contemporary world in radically new and unexpected ways. ...Show more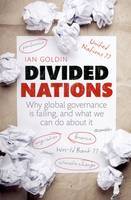 $39.99
NZD
Category: Current Affairs
With rapid globalization, the world is more deeply interconnected than ever before. While this has its advantages, it also brings with it systemic risks that are only just being identified and understood. Rapid urbanization, together with technological leaps, such as the Internet, mean that we are now p hysically and virtually closer than ever in humanity's history. We face a number of international challenges - climate change, finance, pandemics, cyber security, and migration - which spill over national boundaries. It is becoming increasingly apparent that the UN, the IMF, the World Bank - bodies created in a very different world, more than 60 years ago - are inadequate for the task of managing such risk in the 21st century. Ian Goldin explores whether the answer is to reform the existing structures, or to consider a new and radical approach. By setting out the nature of the problems and the various approaches to global governance, Goldin highlights the challenges that we are to overcome and considers a road map for the future. ...Show more