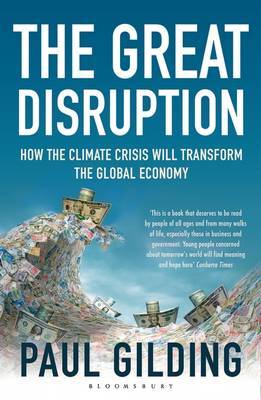 $25.00
NZD
Category: Current Affairs
It's time to stop just worrying about climate change, says Paul Gilding. Instead we need to brace for impact, because global crisis is no longer avoidable. The 'Great Disruption' started in 2008, with spiking food and oil prices and dramatic ecological change like the melting polar icecap. It is not sim ply about fossil fuels and carbon footprints. We have come to the end of Economic Growth, Version 1.0, a world economy based on consumption and waste, where we lived beyond the means of our planet's ecosystems and resources. The Great Disruption offers a stark and unflinching look at the challenge humanity faces - yet also a deeply optimistic message. The coming decades will see loss, suffering and conflict as our planetary overdraft is paid. However, they will also bring out the best humanity can offer: compassion, innovation, resilience and adaptability. Gilding tells us how to fight, and win, what he calls 'the One Degree War' to prevent catastrophic warming of the earth, and how to start today. The crisis we are in represents a rare chance to replace our addiction to growth with an ethic of sustainability, and it's already happening. It's also an unmatched business opportunity: old industries will collapse while new companies literally reshape our economy. In the aftermath of the Great Disruption, we will measure 'growth' in a new way. It will mean not quantity of stuff, but quality, and happiness, of life. And, yes, there is life after shopping. The Great Disruption is an invigorating and well-informed polemic by an advocate for sustainability and climate change who has dedicated his life to campaigning for a balanced use of Earth's limited resources. It is essential reading. ...Show more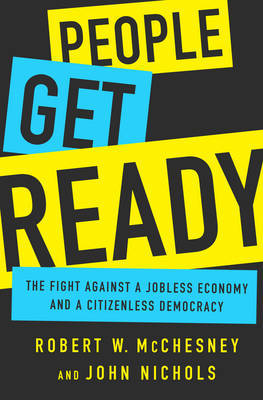 $54.99
NZD
Category: Current Affairs
Humanity is on the verge of its darkest hour-or its greatest moment The consequences of the technological revolution are about to hit hard: unemployment will spike as new technologies replace labor in the manufacturing, service, and professional sectors of an economy that is already struggling. The end of work as we know it will hit at the worst moment imaginable: as capitalism fosters permanent stagnation, when the labor market is in decrepit shape, with declining wages, expanding poverty, and scorching inequality. Only the dramatic democratization of our economy can address the existential challenges we now face. Yet, the US political process is so dominated by billionaires and corporate special interests, by corruption and monopoly, that it stymies not just democracy but progress. The great challenge of these times is to ensure that the tremendous benefits of technological progress are employed to serve the whole of humanity, rather than to enrich the wealthy few. Robert W. McChesney and John Nichols argue that the United States needs a new economy in which revolutionary technologies are applied to effectively address environmental and social problems and used to rejuvenate and extend democratic institutions. Based on intense reporting, rich historical analysis, and deep understanding of the technological and social changes that are unfolding, they propose a bold strategy for democratizing our digital destiny--before it's too late-and unleashing the real power of the Internet, and of humanity. ...Show more
$25.00
NZD
Category: Current Affairs
Clementine Ford reports that one of the questions she is most asked in person and online is 'how do I raise my son to be a feminist? How do I make sure he's a supporter rather than a perpetrator?' That is a question that many parents with sons are haunted by. Now that Clem is mother to a baby boy of he r own, it is a question that haunts her, too. How does a feminist raise a son in a world that conditions boys into entitlement, privilege and power at the expense not just of girls' humanity but also their own? All boys start innocent, but by the time they are adolescents many of them will subscribe to a view of masculinity that is openly contemptuous of women and girls. This explosive new work will look at toxic masculinity and the closed ranks of brotherhood that shape an entitled, disrespectful and potentially dangerous idea of manhood. In Boys Will Be Boys, bestselling and groundbreaking author of Fight Like a Girl Clementine Ford dismantles the age-old idea that entitlement, aggression and toxicity are natural realms for boys and reveals how the patriarchy we live in is as harmful to boys and men as it is to women and girls. ...Show more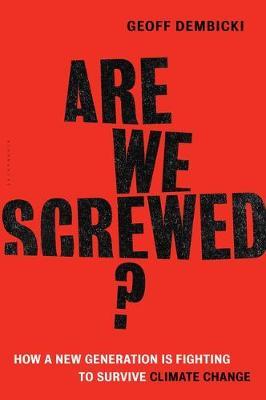 $28.00
NZD
Category: Current Affairs
A declaration of independence, and a call for systemic change, from the generation that will be most impacted by climate change. If anyone doubted the potential political power of the Millennial generation, Bernie Sanders' campaign put it in the spotlight. Are We Screwed? makes clear that the ardor for change defines this generation, especially when it comes to climate change, and they are willing to consider options that their elders might think naive and impractical, rejecting a capitalism that cares only about profit and a political system riven by false ideology. In telling the stories of his contemporaries around the globe, in describing how they think and the many ways they are already effecting change, Geoff Dembicki documents a historic shift in values and a corresponding re-thinking of how social change can happen.As of this year, the millennial generation (18- to 34-year-olds) will become North America's largest demographic. It is also the generation that has lived with the looming reality of global warming and will be most affected by its impacts. In vividly reported dispatches from Beijing to Paris, from San Francisco to New York, Dembicki examines what millennial responses to climate change look like and how they are shaping our future. He also provides an essential perspective on how climate change is intensifying generational tensions and shifts in society. In the process, a portrait of a generation emerges that goes a long way toward re-branding it in ways that are positive and full of hope for the future. ...Show more
$25.00
NZD
Category: Current Affairs
Personal and fearless - a call to arms for feminists new, old and as yet unrealised by one of our most outspoken feminist writers.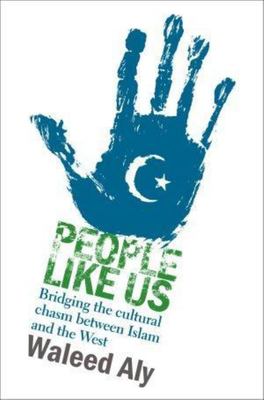 $38.00
NZD
Category: Current Affairs | Reading Level: very good
No two civilisations have spoken so many words about each other in recent years as those of Islam and the West. And no two seem to have communicated less. People Like Us confronts the themes that define this chasm head-on: women, jihad, secularism, terrorism, reformation and modernity. Its piercing exam ination of these subjects reveals our thoughtless and destructive tendency to assume that the world's problems could be solved if only everyone became more like us. The result is deep mutual ignorance and animosity, reinforced by both Muslim and Western commentators. As a Muslim born and raised in Australia, Waleed Aly stands at the intersection of these two civilisations. In this book, he draws on his knowledge of Western and Islamic intellectual traditions to present an analysis that is surprising and challenging, but always enlightening. ...Show more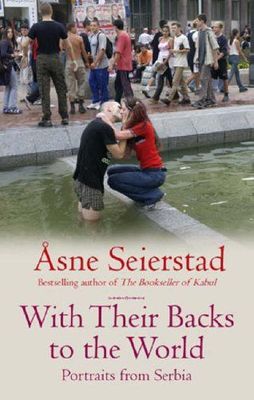 $35.00
NZD
Category: Current Affairs
From the award-winning author of The Bookseller of Kabul comes a remarkable insight into the lives of ordinary Serbs - under Milosevic, during the dramatic events leading up to his fall and finally in the troubled years that have followed. First published in Swedish 2004. This translation 2005.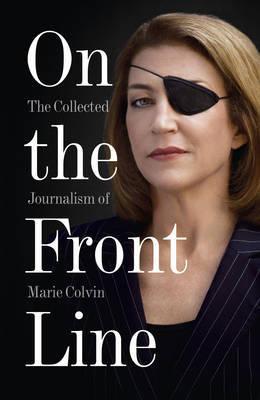 $39.99
NZD
Category: Current Affairs
A fearless, passionate veteran reporter of conflicts from around the world, Sunday Times journalist Marie Colvin was killed in February 2012, covering the uprising in Syria from the besieged city of Homs. On the Front Line is a collection of her finest work, a portion of the proceeds from which will go to the Marie Colvin Memorial Fund. Marie Colvin held a profound belief in the pursuit of truth, and the courage and humanity of her work was deeply admired. On the Front Line includes her various interviews with Yasser Arafat and Colonel Gadaffi; reports from East Timor in 1999 where she shamed the UN into protecting its refugees; accounts of her terrifying escape from the Russian army in Chechnya; and reports from the strongholds of the Sri Lankan Tamil Tigers where she was hit by shrapnel, leaving her blind in one eye. Typically, however, her new eye-patch only reinforced Colvin,s sense of humour and selfless conviction. She returned quickly to the front line, reporting on 9/11, Afghanistan, Iraq, Gaza and, lately, the Arab Spring. Immediate and compelling, On the Front Line is a street-view of the historic events that have shaped the last 25 years, from an award-winning foreign correspondent and the outstanding journalist of her generation. ...Show more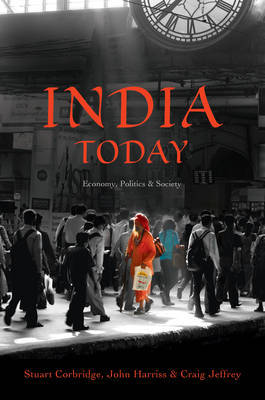 $45.00
NZD
Category: History | Series: Politics Today
Twenty years ago India was still generally thought of as an archetypal developing country, home to the largest number of poor people of any country in the world, and beset by problems of low economic growth, casteism and violent religious conflict. Now India is being feted as an economic power-house whi ch might well become the second largest economy in the world before the middle of this century. Its democratic traditions, moreover, remain broadly intact. How and why has this historic transformation come about? And what are its implications for the people of India, for Indian society and politics? These are the big questions addressed in this book by three scholars who have lived and researched in different parts of India during the period of this great transformation. Each of the 13 chapters seeks to answer a particular question: When and why did India take off? How did a weak state promote audacious reform? Is government in India becoming more responsive (and to whom)? Does India have a civil society? Does caste still matter? Why is India threatened by a Maoist insurgency? In addressing these and other pressing questions, the authors take full account of vibrant new scholarship that has emerged over the past decade or so, both from Indian writers and India specialists and from social scientists who have studied India in a comparative context. India Today is a comprehensive and compelling text for students of South Asia, political economy, development and comparative politics as well as anyone interested in the future of the world's largest democracy. ...Show more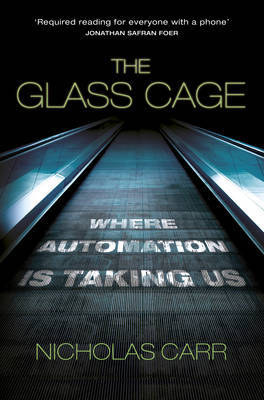 $39.99
NZD
Category: Current Affairs
In The Glass Cage, leading commentator on technology and culture Nicholas Carr exposes our profound dependence on digital automation to make our most important decisions and the radical effects this is having on our minds and lives. In May 2009 an Airbus A330 passenger jet equipped with the latest 'glas s cockpit' controls plummeted 30,000 feet into the Atlantic. The reason for the crash: the autopilot had routinely switched itself off. Faced with having to fly the plane themselves, the pilots 'suffered a total loss of cognitive control' and plunged all 228 passengers and crew to their deaths. Automation is everywhere - from the thermostat in our homes and the GPS in our phones to the algorithms of High Frequency Trading and self-driving cars. We now use it to diagnose patients, educate children, evaluate criminal evidence and fight wars. But psychological studies show that we perform best when fully involved in a task, while the principle of automation - that humans are inefficient - is self-fulfilling. As we become increasingly dependent on software to make decisions for us, the glass cockpit becomes a glass cage. In this utterly engrossing expose, bestselling writer Nicholas Carr uses remarkable case studies - from the navigation techniques of Inuit hunters to the errant trading of $7 billion on Wall Street by an algorithm gone rogue - to reveal how automation is changing us: our ability not just to read maps and drive cars but to solve problems, forge memories and acquire skills. Rather than rejecting technology, Carr argues that we must urgently rethink its role in our lives, using it to enhance rather than diminish the extraordinary abilities that make us human. ...Show more