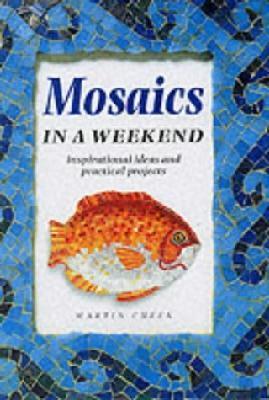 $29.95
NZD
Category: Craft - Mosaics | Series: Crafts in a Weekend S.
This is a collection of projects presenting ideas for both indoor and outdoor mosaics. Aimed at both experienced mosaic artists and beginners, it features mosaics created using a variety of glass and ceramic tiles, beads, shells, and other found objects. There are 18 step-by-step projects of various siz es, including picture and mirror framing, paving slabs, wall plaques and decorated plant pots. ...Show more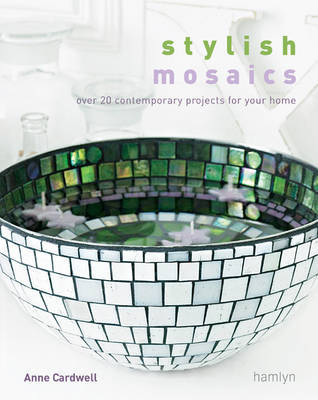 $39.99
NZD
Category: Craft - Mosaics
Customize your home and garden with these unique mosaic projects, created using everything from ready-made mosaic tiles in glass and ceramic to salvaged materials like old crockery or buttons for eco-friendly crafting. Step-by-step instructions and photography guide you through using a variety of techni ques and mosaic pieces to make 25 inspirational designs from decorative bowls to practical kitchen accessories and stunning garden ornaments. Ideal for all skill levels, "Stylish Mosaics" includes a comprehensive introductory section on mosaic materials, tools and basic techniques, and every design is graded in skill level so you can start simply and progress to the more difficult projects. ...Show more

$22.00
NZD
Category: Craft - Mosaics
This stylish and simple guide shows how to create colourful, original designs, and it includes over 80 step-by-step photographs and a selection of stunning finished pieces.

$69.95
NZD
Category: Craft - Mosaics
This book makes easy the seemingly daunting task of creating mosaics for your home. Here are creative ideas and stunning projects for both interior and exterior decoration, plus the information, inspiration, and tools you need to add the colorful and sophisticated art of mosaic to kitchens, bathrooms, f loors, walls, or porch and garden. Seventeen contemporary projects feature illustrated step-by-step instruction accompanied by a complete list of tools, materials, color palette suggestions, and professional tips to ensure perfect results. Each project also features a variation for adapting the pattern or palette choices, making it easy to customize the projects to your decor A gallery of twelve additional mosaic designs will give you inspiration for a myriad of other beautiful projects. Unique step-by-step mosaic projects that range from splendid floors and fountains to bright and bold accessories and garden ornaments New tile products for the home make mosaic crafts easier and more stunning than ever Special sections on how to use found objects, broken ceramics, and natural objects such as beach pebbles in your mosaic projects. Ceramic artist and color maven Doreen Mastandrea works inLexington, Massachusetts, where she runs Paint a Plate Studio. Her ceramicsculptures have been shown in various galleries. She has also creatednumerous mosaic installations and taught mosaic workshops at several schools in the Boston area. ...Show more

$49.95
NZD
Category: Craft - Mosaics
A complete guide to materials, tools, and techniques for creating fabulous mosaics.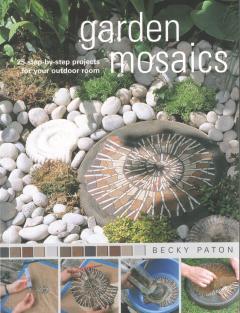 $36.95
NZD
Category: Craft - Mosaics
25 foolproof mosaic projects for the outdoor room, from planters to furniture and garden ornaments Projects range from simple decorative panels to a sparkle water feature and mosaic garden table top Extensive techniques section includes full instructions, templates, and a range of beginner's tilin g tips for a professional finish. Beautifully illustrated with over 150 specially- commissioned glossy photographs. ...Show more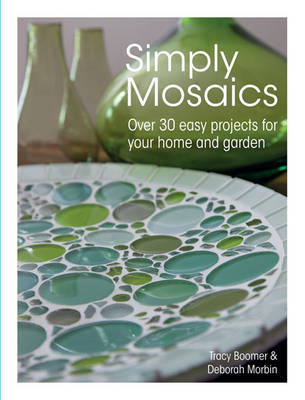 $22.00
NZD
Category: Craft - Mosaics
This is a stunning collection of over 30 easy mosaic projects for your home and garden. Choose from a wide range of attractive, functional mosaic project designs, including candle holders, table mats, flower pots and mirror frames. Easy to follow techniques and beautiful photography are perfect for the beginner or as inspiration for a busy expert. No fiddly tile cutting! Save time by using pre-cut tiles and gorgeous decorative embellishments for professional results. ...Show more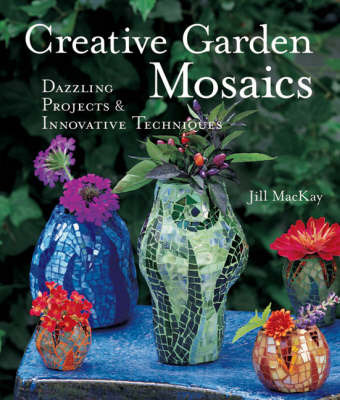 $44.95
NZD
Category: Craft - Mosaics
Go beyond the ordinary: these 22 garden-enhancing projects, from pillar planters and shrines to tabletops and flowerpots, all feature the most dazzling designs. Some use ceramic tile and pebbles, others stained glass and colored mirror, and still more showcase shimmering jewels. A richly illustrated sec tion on the fundamental tools, techniques (transferring patterns, cutting shapes, grouting), and materials (tesserae, glass tile) will get beginners started so they can experience the creative pleasure of constructing a variety of eye-catching items. An Onion Dome Birdhouse is a veritable palace, crowned with a gold-leaf dome. Surround a small bed of flowers with a Snake-in-the-Grass Border, made of shining iridescent glass. ...Show more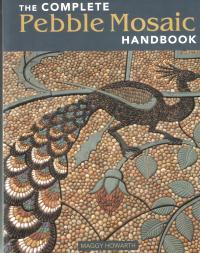 $55.00
NZD
Category: Craft - Mosaics
Both beautiful and durable, pebble mosaics are a wonderful addition to gardens, Patios and public spaces. The Complete Pebble Mosaic Handbook is the ideal and most complete sourcebook for enthusiasts and landscape designers - an accessible and illustated guide for creating basic to advanced projects fro m start to finish. It features Materials, tools and techniques How to choose stones and pebbles Step-by-step iinstructions for making mosaics Advice on successful design A survey of traditional and contemporary designs ...Show more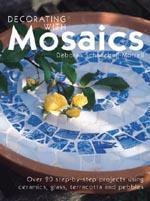 $39.95
NZD
Category: Craft - Mosaics
An easy-to-follow, step-by-step guide to creating mosaics, containing over 20 projects and with guidance for the beginner and ideas for the more experienced mosaicist. Projects use small glass and ceramic tiles (tesserae), broken china, stones and pebbles, and glass beads. Essential safety notes are inc luded. ...Show more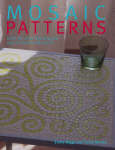 $59.99
NZD
Category: Craft - Mosaics
Decorating and designing with mosaics has been popular for centuries throughout the world, from Ancient Greece and Rome to Mexico. Mosaic is incredibly versatile and a whole range of effects can be achieved using ceramic, vitreous glass, marble, mirror or granite tiles. Mosaic lends itself naturally to pattern as patterns are built up from repeated elements - as is mosaic. This stunning new book explores the use of pattern in mosaic through 19 beautiful step-by-step projects. Each project is designed to illustrate the different types of pattern you can create. For example, pattern can be created through colour, tone or shape, and can be geometric or fluid. Mosaic patterns often draw inspiration from nature, so you often see plant or animal motifs repeated, either as the main part of the design or as background. With a comprehensive section on materials and techniques and with clear step-by-step photographs and instructions throughout, this is the perfect guide for the beginner, as well as experienced mosaic artists. ...Show more