$59.99
NZD
Category: Cooking
Broadsheet is the go-to arbiter of taste when it comes to where and what to eat in Melbourne. Here, for the first time, they present the recipes for their pick of the best dishes for breakfast, lunch and dinner from its cafes and restaurants. Featured cafes and restaurants include: * The Premises * Chez Dre * Supernormal * Huxtaburger * Mamasita * Pope Joan * Chin Chin * The European * The Everleigh * Cumulus * Tonka * Izakaya Den * Town Mouse * Vue de Monde * Dainty Sichuan * Ladro * The Estelle * Pierre Roelofs * Burch & Purchese * Gerald's Bar * ...Show more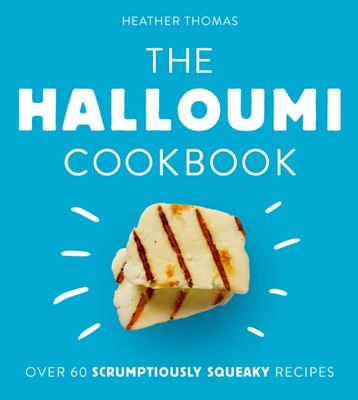 $27.00
NZD
Category: Cooking
Over 60 delicious recipes inspired by everyone's favourite cheese. Satisfyingly squeaky and deliciously moreish, halloumi is here to make every meal amazing. Grilled, barbequed, fried, baked, roasted, the possibilities are endless. Be everyone's favourite host and serve up halloumi fries with sticky chi lli or creamy yoghurt dipping sauce; whip up a fresh and filling weeknight salad or a comforting halloumi and sweet potato burger; take time over brunch with a decadent halloumi, harissa and honey toastie; and even master baked goods such as loaded halloumi flatbreads or herby halloumi scones. ...Show more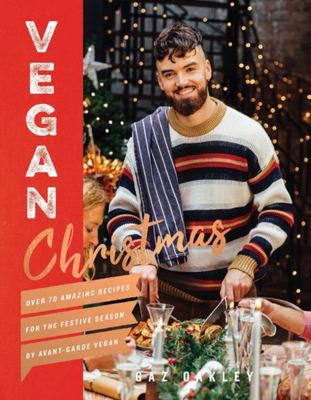 Vegan Christmas Cookbook
by Gaz Oakley; Peter O'Sullivan (Photographer); Simon Smith (Photographer)
$28.00
NZD
Category: Cooking
Vegans and vegetarians everywhere will have the best holiday period ever with Gaz Oakley's fantastic alternatives to the trad turkey and trimmings. Gaz is an expert in bold flavours and textures, so everyone can enjoy a spectacular centrepiece and amazing food throughout the festive season. Gaz talks y ou through the menus and the planning, from Christmas morning breakfast like Sweet Potato Waffles and Tofu Benedict, through to a show-stopping lunch with the likes of Ultimate Christmas Wellington, "Turkey" Roast and Festive Nut Roast Wreath served with all the trimmings: "No Pigs" in Blankets, Hasselback Potatoes and Fluffy Yorkshire Puddings - all rounded off with spectacular dairy-free puds including Boozy Tiramisu and Creme Brûlée Tarts. There are vegan versions of mince pies, Pavlova and the traditional Christmas Pudding with Custard, and even a "cheese" board for afters! And it's not just about the big day: Gaz offers a supreme spread of party food for when you're celebrating with guests - Mini Sausage Rolls, Sticky BBQ "Ribs" and Arancini, among many others, plus ideas for Boxing Day leftovers including Bubble & Squeak, Christmas Curry and Gyros.  Packed with suggestions for the festivities and advice on how to keep cool in the kitchen if you're cooking on the big day, Vegan Christmas offers every solution you'll ever need for what to cook for vegans and vegetarians at Christmas. ...Show more
$40.00
NZD
Category: Cooking
A kitchen groaning with full jars is the sign of a future well catered for. Gourmet farmer Matthew Evan's new book is an ode to the surplus of the seasons--a collection of more than 90 modern recipes for old-fashioned cooking methods. Not just for those who grow their own fruit and vegetables, Not Just Jam is also for the home cook who wants their dishes to resonate with the unparalleled flavor of freshly grown produce. And the best part is that it's easy Matthew's recipes show that anyone can pickle onions or make cherry jam to brighten morning toast. Lunch can be made all the better by spicing up your bacon sandwich with some wholegrain apple cider mustard and some real brown sauceNot Just Jam also extends to dessert; drizzle your ice-cream with gooseberry and sour cherry syrup crafted in your own kitchen, or pour delicious apple syrup over freshly made pancakes. ...Show more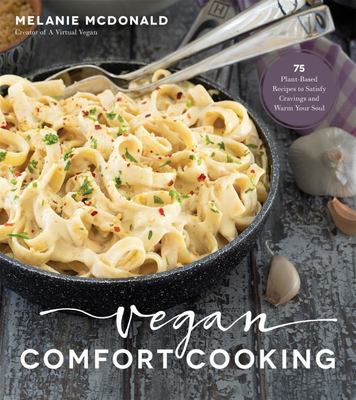 $35.00
NZD
Category: Cooking
Hearty Plant-Based Indulgences for Every Day of the Week When Melanie McDonald first became a vegan, she was disappointed in the lack of vibrant, flavorful vegan recipes available--so she created her own. Now, she shares all her favorite homey recipes, ensuring that everyone can enjoy tasty plant-based dishes. Pump up your mornings with Black Forest Breakfast Crepes or Rustic Skillet Potato and Greens Hash. Gather around the dinner table with family and friends to enjoy favorites like Soul-Warming Stew and Dumplings, Sticky Sweet-and-Sour Tofu and Rich and Saucy Bolognese. And satisfy all those between-meal cravings with sweets and snacks like Bangin' BBQ Cauliflower Wings and Sky-High Apple Pie. No matter the meal or occasion, Melanie's recipes prove that the vegan versions of familiar favorites leave you feeling nourished and satisfied. ...Show more
$95.00
NZD
Category: Cooking
The first and last word on meat written by a world-famous Aussie butcher.   'You hold the right book in your hands. Learning from it will be delicious.' Anthony BourdainAt a time when we need to be more thoughtful about our meat consumption, this landmark publication offers the most important ingredie nt: knowledge. Meat: The Ultimate Companion is designed to walk you through the topic from the eyes of the farmer, the butcher and the best cooks to help you with the questions you might want to ask before you buy your meat. Carefully curated by Anthony Puharich, legendary butcher and supplier to Australia's leading restaurants, together with accomplished food writer Libby Travers, this comprehensive and ambitious project covers the history of every major animal we raise for meat, international breed maps, cut diagrams and descriptions, as well as illustrated butchery techniques and expert tips on selecting, storing and cooking all kinds of meat. Over 110 recipes showcase the major cuts and draw on cuisines and chefs from around the world. Lavishly photographed and illustrated, it is sure to become a modern classic and a requirement for every kitchen. ...Show more
$25.00
NZD
Category: Cooking
Find out about the quick, easy way to make your diet healthy with Smoothie Power! Do you have problems with energy loss? Do you want to be more healthy but don't know how? Do you want to improve your health without much effort? Do you want to feel good in your own body? Smoothie Power will show you how you can improve your health and wellbeing in a very simple, fun, and low cost way. Eighty healthy and easy recipes are offered for the new generation of smoothie enthusiasts. The smoothie obsessed and the smoothie newbie will love the colorful recipes offered in this book. Included are a range of green smoothies, super nutrition-packed super food smoothies, healthy and delicious smoothies for kids, and amazing savory and sweet smoothie bowls. The recipes are all uniquely illustrated with photographic ingredients lists making recipes easy and fun to make. Chock full of berries, avocado, bananas, leafy greens, fruits, nuts, seeds and spices, this book celebrates the energy and fun that smoothies and all their ingredients can add to your healthy eating plan. ...Show more
$30.00
NZD
Category: Cooking | Series: Posh Ser.
Liven up your cooking with a POSH TART! Whether it's a delicious savoury seafood quiche, a sticky fruit crostata or a traditional tomato tart, tarts have the edge over pies any day. Posh Tarts offers over 70 amazing recipes covering breakfast tarts (pasteis de nata, English breakfast), meat tarts (Span ish omelette quiche, Shredded smokey chicken and sweet corn, Bacon, leek and cheese), fish tarts (Pissaladière, Tuna tonnata, Smoked salmon and watercress), vegetable tarts (Baked camembert in filo with cranberry, Roasted ratatouille, Butternut squash tarte Tatin with chestnut and sage), and sweet tarts (Jam tarts, Tarte au citron, Dutch apple tart and Linzertorte).  Simple to prepare, you can make a meal in moments with bought filo, puff or shortcrust pastry and a variety of topping ideas - or make your own pastry to be even more POSH. With easy-to-follow instructions and a photo for every recipe, Posh Tarts is a cut above the rest. ...Show more
$59.99
NZD
Category: Cooking | Series: The\Feed Zone Ser.
When Dr. Allen Lim left the lab to work with pro cyclists, he found athletes weary of processed bars and gels and the same old pasta. So Lim joined professional chef Biju Thomas to make eating delicious and practical. Their groundbreaking Feed Zone Cookbook brought the favourite recipes of the pros to e veryday athletes. In their new cookbook Feed Zone Portables, Chef Biju and Dr. Lim offers 75 all-new portable food recipes for cyclists, runners, triathletes, mountain bikers, climbers, hikers, and backpackers. Each real food recipe is simple, delicious, easy to make - and ready to go on your next ride, run, climb, or hike. Feed Zone Portables keeps all the most popular features of The Feed Zone Cookbook including quick and easy recipes for athletes, beautiful full-colour photographs of every dish, complete nutrition data, tips on why these are the best foods for athletes, and time-saving ways on how to cook real food every day. You can try out new rice cakes, two-bite pies, griddle cakes, waffles, baked eggs, sticky bites, rice balls, paninis, cakes, and cookies. Wherever you go, these real foods will nourish your best performance. ...Show more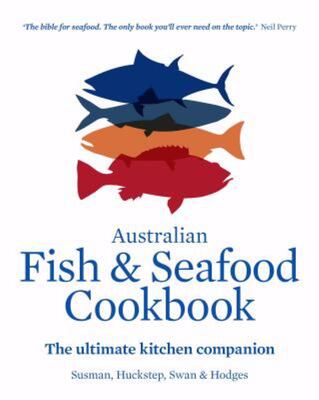 $95.00
NZD
Category: Cooking
The definitive culinary guide to the fish and seafood of Australia
Veneto
by Valeria Necchio
$45.00
NZD
Category: Cooking
Introducing Italy's best kept secret. The cuisine of the Veneto. Food-writer, cook and photographer Valeria Necchio shares the food and flavours at the heart of the Veneto region in North Eastern Italy. Veneto includes lovingly written recipes that capture the spirit of this beautiful and often unexplor ed region, and Valeria's memories of the people and places that make the Veneto so special. Packed with fresh ingredients and lively flavours, the recipes range from the dramatic black cuttlefish stew, through soups, pastas and risottos, a mouthwatering selection of Italian sweet treats, and sweet and savoury preserves for your pantry to ensure year-round deliciousness. ...Show more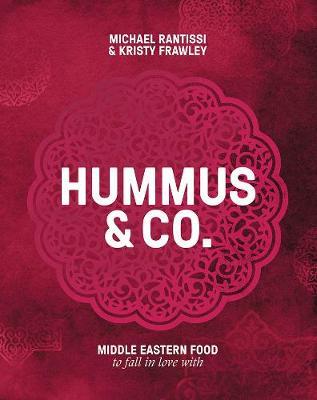 Hummus and Co
by Michael Rantissi; Kristy Frawley
$55.00
NZD
Category: Cooking
Let Hummus + Co invite you into its generous heart, full of love, laughter and great food for sharing with friends and family.