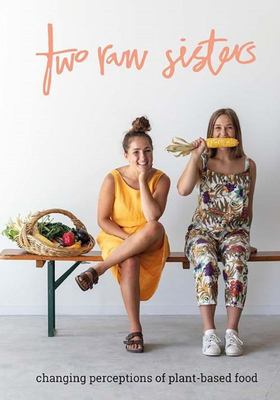 Two Raw Sisters
by Rosa Flanagan; Margo Flanagan
$40.00
NZD
Category: Cooking
It's no exaggeration to say that the Two Raw Sisters are visionaries of plant-based food in New Zealand. Rosa and Margo want to show you that plant-based food can be beautiful, creative, economical, healthy and above all, delicious. With stunning photography and over 100 easy-to-follow recipes, the Two Raw Sisters cookbook will inspire you to freshen up your food choices and give your health a boost. ...Show more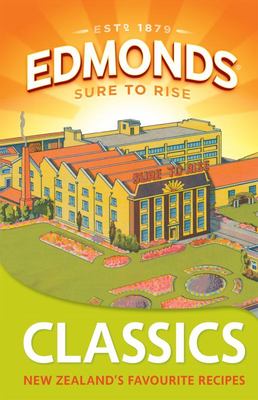 $35.00
NZD
Category: Cooking
The Edmonds Cookery Book has been loved and trusted by New Zealand families for almost 100 years. Everyone has an Edmonds recipe to which special memories are attached; we undertook a national quest to collect these special recipes. All your favourite recipes are included in Classic Edmonds, along with Edmonds famous 'handy hints'. Snippets of Edmonds history and recipe trivia are also presented. Not only a great piece of Kiwi kitchen nostalgia, but an invaluable collection of loved and reliable recipes. Classic Edmonds pays tribute to the recipes and memories of the New Zealand kitchen. ...Show more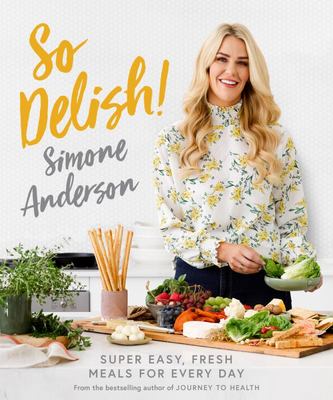 $40.00
NZD
Category: Cooking
Social media star and bestselling author of Journey to Health, Simone Anderson, serves up her favourite recipes.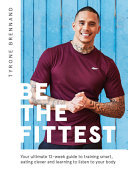 $33.00
NZD
Category: Cooking
Be The Fittest is a powerful, fun and inspirational guide that will change your life.   Tyrone is a personal trainer who turned his life around through fitness. In this, his first book, he shares his ground-breaking workout and meal plans so that anyone can learn to Be The Fittest in 12 weeks. Train the fittest: 12 weekly workout plans based on Tyrone's unique method of combining HIIT with yoga, with clear photographs of the exercises and easy-to-use weekly workout schedules to fit into busy lives Eat the fittest: 60 recipes with photographs and accompanying meal plans, using supermarket ingredients and including time-saving and/or healthy tips and tricks  Feel the fittest: essential yoga poses, with clear photographs, as well as breathwork exercises and self-care tips Be the fittest: motivational advice, goal-setting and encouragement to help you sustain the new, fittest you You'll need no special equipment or expensive ingredients to follow Tyrone's unbeatable fitness plan. And since the book offers questions to help you figure out what your current level of fitness is, you'll be able to start working out at a level that suits YOU.  Are you ready to Be The Fittest? ...Show more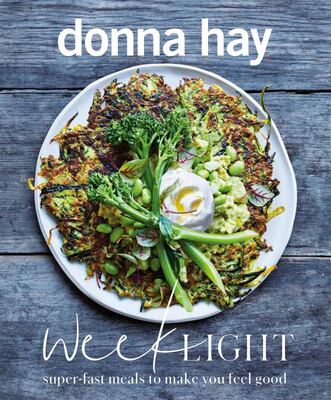 $50.00
NZD
Category: Cooking | Reading Level: 5 Cooking
Australia's bestselling cookbook author and most trusted home cook, Donna Hay, returns with a beautiful new cookbook that you'll want to use every night of the week. 'There are endless arguments out there for bringing more vegetables to your table - your own wellbeing, your budget, our environment, the list goes on. Whatever your personal reason, there's one that I think is universal - FLAVOUR. Gone are the days where a sad salad or soft steamed carrots were our only options. These recipes use vegetables in a whole new way, adding so much life to your weekly routine. Who knew broccoli (in my mind the superfood of all vegetables) could make such a delicious pizza base, flat-bread or tart shell? Often for lunch, or even a snack, I'll bake my super-green falafels in the oven and my studio team love them. As for my boys? Their current weeknight request is my crunchy raw pad thai - so yum. Inside Week Light, you'll find all these ideas and so much more. It's essentially my week in food, in a book - super-quick, family-friendly, fuss-free meals made REAL. Vegetables are at the forefront of nearly every recipe, with a few meat options thrown in, and there are lots of my all-time classics re-worked to include more goodness. This book is about using food to refuel and re-energise, while nurturing ourselves with flavour. Happy cooking!' ...Show more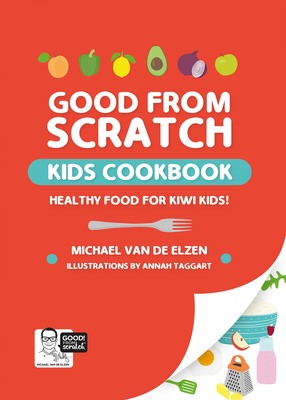 $35.00
NZD
Category: Cooking
The Good From Scratch Kids Cookbook is Michael's fifth cookbook, collating his favourite recipes that he cooks with his own children, for Hazel and Ivy, and that they cook for themselves. With two daughters of his own, he knows how important it is to have children thinking about making health food opti ons, without compromising on the most important thing – taste!  The recipes all stem from his 'Good From Scratch' philosophy; there is nothing better than a meal where you know what the ingredients are. Michael's all about creating recipes that produce dishes that are healthy, quick to prepare and…deeeeeelicious!  The cookbook covers all the essentials; breakfasts, lunchbox options, after-school snacks, dinners, sweet treats and the all-important party food. ...Show more
$65.00
NZD
Category: Cooking
New Zealand cook and editor of Dish magazine Sarah Tuck has produced a stylish book jammed-full of delicious recipes focussing on fresh, local and seasonal ingredients.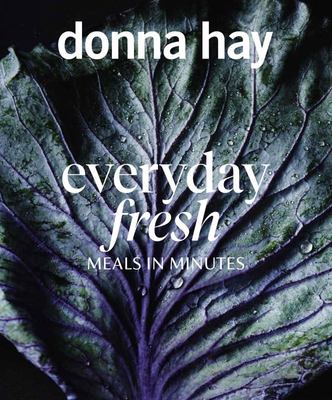 $50.00
NZD
Category: Cooking
From Australia's bestselling and most trust cook comes a stunning new book featuring super-fresh, super-fast recipes to help you feel nourished and energised ... and ready to savour life. 'One of the questions I get asked most frequently is if I still cook at home. The answer is yes. Absolutely. As oft en as possible.'There are days when it feels as though there's barely time to eat dinner, let alone prepare it. Donna knows on days like these, we all need a little Everyday Fresh in our lives. We all want to create delicious meals packed with flavour and everything that's good for us, with a minimum of fuss. And that's exactly what Donna Hay delivers. 'Simple made special' is the foundation of almost every recipe Donna has ever written. She's all about the classics, but also about a flexible, fresher approach to eating. She's constantly on the lookout for ways to make something easier, healthier, quicker or a little more on-trend - and she also loves a cheat, a quick-fix or anything that can be made in one bowl, that still tastes great. 'If I can create a dish that makes someone feel better because it's mouth-wateringly delicious, packed with nourishing vegetables, or helps them bring a little more balance to their life - that's success!' ...Show more
$60.00
NZD
Category: Cooking
Following the launch of her #1 New York Times bestselling cookbook, Magnolia Table, and seeing her family's own sacred dishes being served at other families' tables across the country, Joanna Gaines gained a deeper commitment to the value of food being shared. This insight inspired Joanna to get back in the kitchen and start from scratch, pushing herself beyond her comfort zone to develop new recipes for her family, and yours, to gather around. Magnolia Table, Volume 2 is filled with 145 new recipes from her own home that she shares with husband Chip and their five kids, and from the couple's restaurant, Magnolia Table; Silos Baking Co; and new coffee shop, Magnolia Press. From breakfast to dinner, plus breads, soups, and sides, Magnolia Table, Volume 2 gives readers abundant reasons to gather together. The book is beautifully photographed and filled with dishes you'll want to bring into your own home, including: Mushroom-Gruy re Quiche Pumpkin Cream Cheese Bread Grilled Bruschetta Chicken Zucchini-Squash Strata Chicken-Pecan-Asparagus Casserole Stuffed Pork Loin Lemon-Lavender Tart Magnolia Press Chocolate Cake   ...Show more
$30.00
NZD
Category: Cooking
Everyone knows you can cook a casserole in a crockpot, but this book offers so much more. There are recipes for: decadent crème brulee and pineapple upside-down cake; meltingly tender roasts, from whole chickens to pork shoulders; fragrant and exotic curries; soups; zingy accompaniments, from colourful chutney to fresh tomato juice; appetising and flavourful fresh fish dishes; side dishes, from dumplings to baked potatoes; comfort food; family favourites; and a new twist on traditional desserts. ...Show more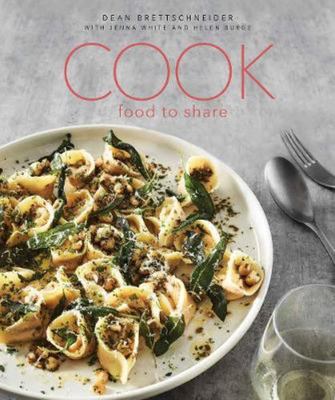 $40.00
NZD
Category: Cooking
* Features an exciting range of dishes with both Eastern and Western flavours and ingredients; some inspired by renowned guest chefs from around the world. * Utilises trending ingredients such as mixed seeds, quinoa, miso, freekeh and tempeh * Recipes include popular acai bowls and chai cups, hearty pas tas and risottos, refreshing veggie-packed salads, flavourful roasted meats and scrumptious desserts. * Recipes are tried-and-tested favourites and will appeal to home cooks for their ease of preparation and range of contemporary flavours. * Dean is the author of the bestselling PIE and BREAD. He is the founder and co-owner of the successful global bakery chain, Baker & Cook and he also runs the popular Brettschneider¿s Baking & Cooking School in Singapore. With nutrient-packed breakfasts, tasty light bites, hearty one-pot wonders and the best flavours from East and West, this collection of more than 70 tried-and-tested recipes is a must-have for anyone who enjoys cooking and eating good food. Carefully written with clear and detailed steps, the recipes will guide home cooks to recreate these dishes to share with family and friends. ...Show more