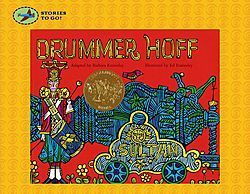 Drummer Hoff
by Barbara Emberley & Ed Emberly
$20.00
NZD
Category: Children - Picture Book
Ed Emberley won the 1968 Caldecott Medal for his bold illustrations for Barbara Emberley's jaunty adaptation of the cumulative folk song about seven soldiers who build a magnificent cannon and Drummer Hoff, who fires it off.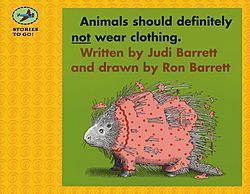 $9.99
NZD
Category: Children - Picture Book
There are a lot of reasons animals clothing (or lack of it) is just perfect, as Judi and Ron Barrett demonstrate in the hysterically funny Animals Should Definitely Not Wear Clothing.
$20.00
NZD
Category: Children - Picture Book | Reading Level: From 5 To 99
Filled with fun rhymes and make-believe stories, this wonderfully illustrated children's tale offers an imaginative view of a beach that includes swimming, surfing, and splashing. Imagine a perfect beach where you can swim, surf, splash through the waves, make sandcastles, hunt for treasures, explore ro ck-pools, muck about in boats, fish from the jetty, and build a bonfire under the stars. Imagine a beach where adventure begins. From sand castles and rock pools to boats and fish, the realistic scenes evoke images of a summer day along the waterfront where anything can happen. ...Show more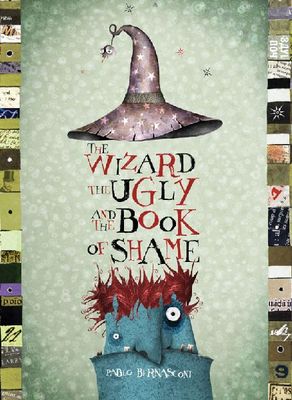 $19.95
NZD
Category: Children - Picture Book
Leitmeritz the wizard solves everyone's problems with the help of his Red Book of Spells. But he can't help his assistant, Chancery, the big blue man whom the villagers call the Ugly. One day, while the wizard is away, Chancery asks the Red Book of Spells to make him handsome, with unexpected consequenc es.In THE WIZARD, THE UGLY AND THE BOOK OF SHAME, Pablo Bernasconi uses a traditional fairytale structure to tell a witty and poignant story about perceptions of beauty, the importance of self-esteem, and the power of forgiveness. In the author's own words, "I think all my stories show the value of believing in yourself, the courage of finding a way to be comfortable with us, and the idea that difference can be good and should be good." ...Show more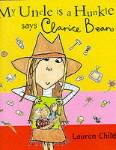 $16.95
NZD
Category: Children - Picture Book
The farmer is snoozing on the hay in his barn, surrounded by his dozy animals, when the fly buzzing about lands on his nose! Of course he sneezes, which sets off a chain of consequences, until finally the terrified donkey panics!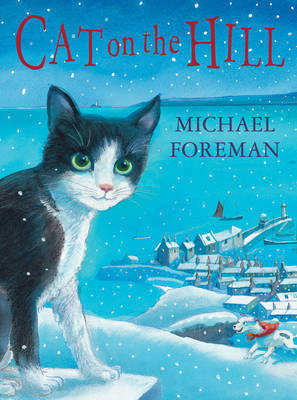 $20.00
NZD
Category: Children - Picture Book
Summer in St. Ives is a good time for the stray cat. Visitors give him titbits to eat, and it is warm on his hill. Then, in autumn the tourists start to leave, and food is more difficult to come by. But winter is worse: it is a cold, lonely time - full of danger and constant hunger. Appetizing smells fr om the village drift up the hill, enticing him to risk the notice of the fierce village cats. And come Christmas, who will remember the cat on the hill? Sure to be a family favourite throughout the year - and especially, perhaps, at Christmas ...Show more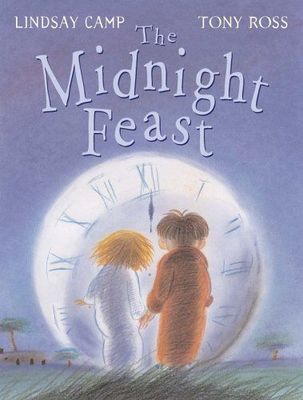 $19.95
NZD
Category: Children - Picture Book
Alice is planning a special midnight feast for a beautiful princess, and she sends her little brother, Freddie to collect the things they need: the pomegranates and lobsters, a golden cushion and an enchanted musical box. Using a little imagination, Freddie finds everything, without being discovered by their mum ...or so he thinks. ...Show more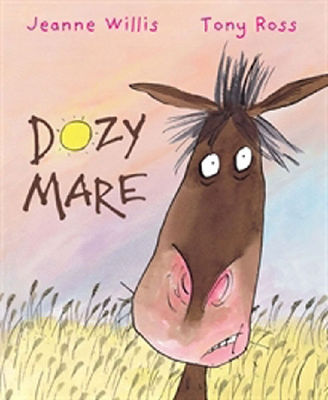 $18.00
NZD
$19.99
(9% off)
Category: Children - Picture Book
A lazy horse will do nothing except stand still - except on Sundays, when she sits down. She won't 'giddy up' for the farmer, nor 'trot off' for his wife, nor play cowboys for their son, nor jump for their daughter. There are no incentives that will work. Not carrots, oats, apples; not even a sugar lump ! So she gets sold to a tinker, and then to the circus - and then to a butcher. And then the dozy dobbin demonstrates that, though lazy, she isn't stupid: she runs like the wind! ...Show more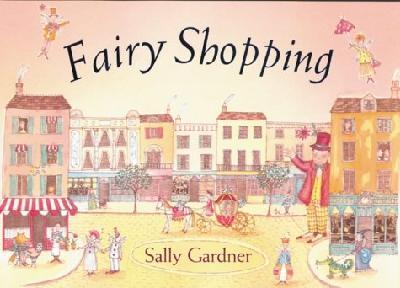 $19.95
NZD
Category: Children - Picture Book
Come shopping where the fairies shop! Take a walk through streets lined with fairy shops and bustling with shoppers - among them giants and elves, dragons, frogs and princesses. The text points out such shops as Sparks & Twinkle (wands and wings), Hubble Bubble (ingredients for the cauldron), Twinkl etoes (dancing shoes), Hats for Cats, Whoopsadaisy the flower shop, Dragon Dreams, where pets can choose their owners, Blossom's dress shop and Miss Prism's, where you can buy your wishes gift-wrapped. There are tiny windows to peer into, shop names and advertisements to read, interiors to explore, cafes where Mr Wolf has his breakfast fry-up and the fairies meet for elevenses, a market with stalls selling magic lamps and fairy bric-a-brac. And as dusk falls, you can see all the fairies going home laden with their purchases. ...Show more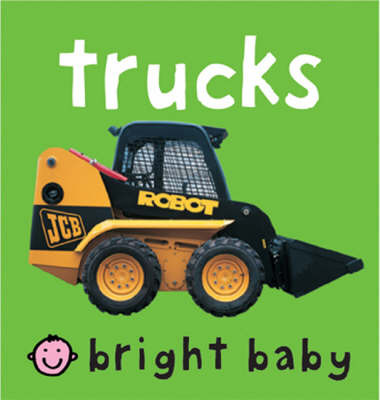 $9.99
NZD
Category: Children - Picture Book
This colourful book will increase your child's vocabulary, by associating words with pictures of trucks, such as 'tractor', 'fire truck' and ambulance'.