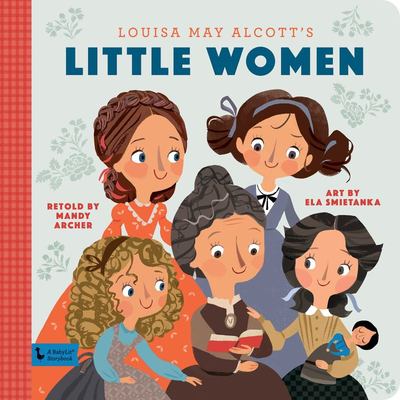 $25.00
NZD
Category: Children - Pre-School | Series: BabyLit Ser.
BabyLit Storybooks are a great way to introduce young readers to the classics, with easy to read storylines and bright illustrations. They are part of the bestselling BabyLit series, which provides a literary education for your brilliant children. BabyLit(R) primers have become the chic, smart way to i ntroduce babies to the most beloved and readable literature of our time. Gibbs Smith is now presenting a delightful collection of picture books, lovingly designed and crafted for young children. Each book retells a story from the literary canon, bringing a classic to life for an entirely new audience. In Little Women, preschoolers meet Meg, Jo, Beth, Amy, and Marmee, following the March family as they grow and learn. Easy-to-follow, engaging text combined with original quotes and beautiful artwork create a book to be treasured through childhood and beyond. Part of the BabyLit(R) Storybook Series. After training as an editor in London, Mandy Archer went on to become the Head of Children's Books for BBC Worldwide, nurturing such characters as Wallace & Gromit, Bob the Builder, and the Teletubbies. Since then she has written many titles, ranging from board books for babies right up to teen fiction. Mandy lives in England. Ela Smietanka is a freelance illustrator. She graduated from the Faculty of Graphics at the Academy of Fine Arts in Krak w, Poland, where she now lives with her husband, two sons, a cat named Zuzia. ...Show more
$30.00
NZD
Category: Children - Reference
Explore astonishing landscapes teeming with giant insects, dinosaurs, and giant mammals, and see the extraordinary creatures that lived in ancient seas, to discover life from ancient animals to early humans. In a series of stunning panoramic illustrations and lively, engaging text, this book tells the s tory of life on Earth through key evolutionary periods, from life's earliest origins to the first farmers. The amazing story of life's evolution begins in vast oceans and swamp forests, and is shaken by dramatic extinctions caused by ice, violent volcanic eruptions, and meteor impacts. Life Through Time explores geological time and the origins of species that still exist today in early fish, amphibians, birds, reptiles, and mammals. It takes readers through the years of dinosaurs and megafauna up to the appearance of our first human ancestors around six million years ago to the evolution of hunter-gathering Homo sapiens in the Ice Age and the first civilizations. Perfect for children and parents to read together and discover the incredible story of life on our planet. Open the book and let the 700-million-year journey begin! ...Show more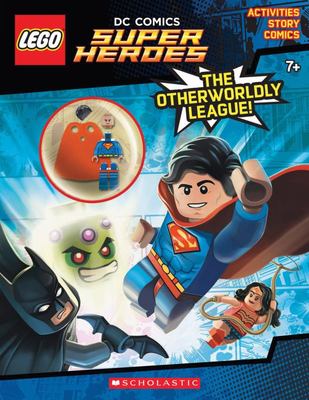 $15.00
NZD
Category: Children - Activity | Series: LEGO DC Super Heroes
The first ever LEGO® DC Super Heroes activity book, featuring a buildable SupermanT minifigure! Relive all of the humor and action of LEGO® DC Comics Super Heroes in this fun-filled activity book! Includes mazes, matching, code-breaking, puzzles, and more!
$22.99
NZD
Category: Children - 9 to 14
Do you know your riffle shuffle from your French drop? Can you make a bottle disappear or read someone's mind? Learn the greatest magic tricks around and astound your friends and family, all without buying fancy props or equipment. From coins to muffins, make magic with anything you can get your hands o n. Including over 50 step-by-step magic tricks of varying levels of difficulty, this book is a great insight into the popular world of 'street magic' - where magicians specialise in up-close, informal tricks to bamboozle their audiences. A mix of graphics and up-close photography, and with clear, easy-to-read text and fascinating facts, this book is guaranteed to keep you entertained for hours. ...Show more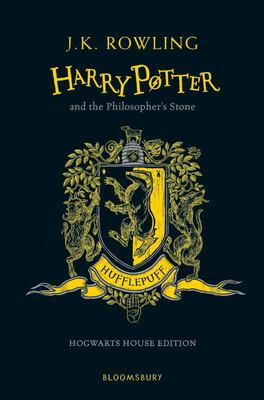 $30.00
NZD
Category: Children - 9 to 14 | Series: Harry Potter House Gift Editions | Reading Level: Children's - Grade 4-6, Age 9-11
Celebrate 20 years of Harry Potter magic with four special editions of Harry Potter and the Philosopher's Stone.Gryffindor, Slytherin, Hufflepuff, Ravenclaw . Twenty years ago these magical words and many more flowed from a young writer's pen, an orphan called Harry Potter was freed from the cupboard un der the stairs - and a global phenomenon started. Harry Potter and the Philosopher's Stone has been read and loved by every new generation since. To mark the 20th anniversary of first publication, Bloomsbury is publishing four House Editions of J.K. Rowling's modern classic. These stunning editions will each feature the individual house crest on the jacket and sprayed edges in the house colours. Exciting new extra content will include fact files, profiles of favourite characters and line illustrations exclusive to that house. Available for a limited period only, these highly collectable editions will be a must-have for all Harry Potter fans in 2017. ...Show more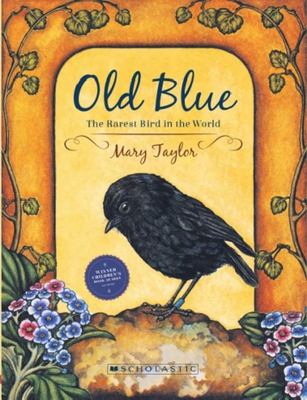 $22.00
NZD
Category: Children - Picture Book
At one time, not so very long ago, there remained only five black robins in the entire world. The story of Old Blue is a remarkable account of survival and conservation that never fails to inspire.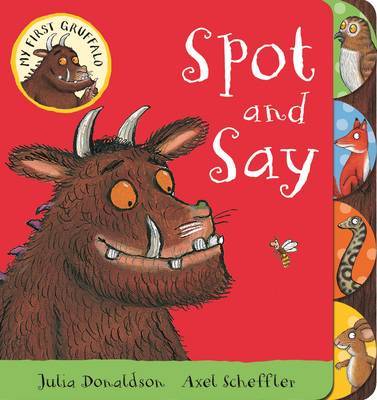 $17.00
NZD
Category: Children - Pre-School | Series: My First Gruffalo
Can you spot the Gruffalo and friends? Step inside the deep dark wood and keep your eyes peeled! A chunky, tabbed board book packed with things to spot and say! A brand new title in the My First Gruffalo pre-school and baby range - perfect for small paws. Publishing alongside My First Gruffalo: Who Liv es Here? a lift-the-flap board book. ...Show more
$16.00
NZD
Category: Children - Pre-School | Series: That's Not My... | Reading Level: Children's - Kindergarten, Age 5-6
A touchy-feely board book with simple, repetitive text, tactile patches and bold illustrations suitable for babies and toddlers.
$39.99
NZD
Category: Children - 9 to 14
The highly acclaimed, multi award-winning Tales from Outer Suburbiabeautifully presented as a book and jigsaw puzzle boxset.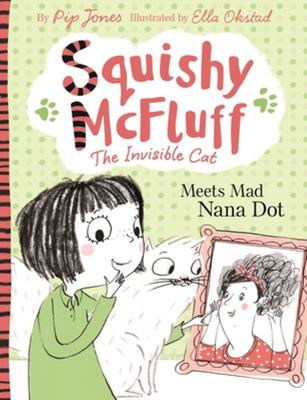 $16.00
NZD
Category: Children - 5 to 8 | Series: Squishy McFluff
Oh yippee! Young Ava is very excited To see Nana Dot (who's rather short-sighted). Nan's fun! And she's funny! And if that's not enough, Can Ava's Mad Nana SEE Squishy McFluff? Ava and Squishy are up to their normal no-good when Dad whisks them off to Nana Dot's - Mum's got to go to the hospital to brin g back Ava a baby sister! But Mad Nana Dot's lost her glasses so can't SEE Squishy McFluff ...and a trip to the hairdresser's, the post office, the fishmonger all end in adorable disaster. Told in full colour throughout, this is the perfect stepping stone from picture books to older fiction. ...Show more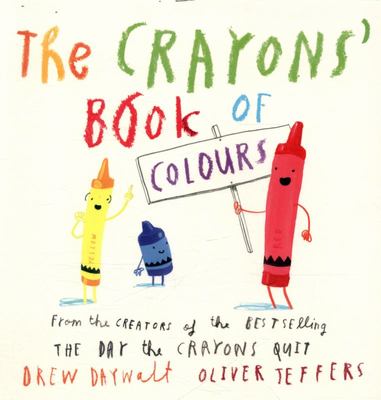 $16.99
NZD
Category: Children - Pre-School | Reading Level: Children's - Kindergarten, Age 5-6
Learning colours is fun in this entertaining book from the creators of the #1 New York Times Bestsellers, The Day the Crayons Quit and The Day the Crayons Came Home. It's Duncan's birthday, and the crayons all want to make him a card! With their fun and quirky illustrations of fire engines, dragons, eve n wheat, the creative crayons each have something special to contribute. But when they come together, they can create a truly spectactular celebration! From the creative minds behind the The Day the Crayons Quit and The Day the Crayons Came Home comes a colourful board book introducing young readers to numbers. ...Show more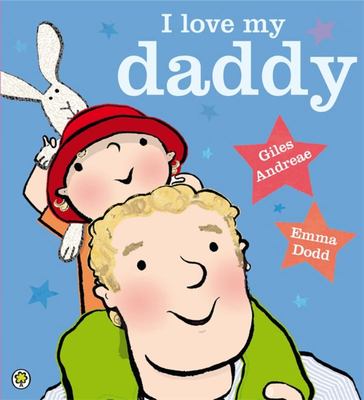 $19.00
NZD
Category: Children - Picture Book | Reading Level: Children's - Kindergarten, Age 5-6
A sweet, rhyming picture book about the special relationship between father and child. With a gentle, rhyming story and lovely illustrations, this is a book to be loved, shared and treasured. The perfect gift for every family, whether for new Fathers, on Father's Day, or at any time of the year. From t he author of picture book classic, Giraffes Can't Dance. "Simple but touching" Daily Mail A Sunday Times Top Ten Bestseller! ...Show more