$23.00
NZD
Category: Children - 9 to 14
Winner of the CILIP Amnesty Honour 2017. Shortlisted for the Guardian Children's Fiction Prize and the CILIP Carnegie Medal 2017. Perfect for fans of THE BOY IN THE STRIPED PYJAMAS. This is a beautiful, vivid and deeply moving story about a refugee boy who has spent his entire life living in a detentio n centre. This novel reminds us all of the importance of freedom, hope, and the power of a story to speak for anyone who's ever struggled to find a safe home. '...a special book' - Morris Gleitzman, author of the acclaimed ONCE series Born in a refugee camp, all Subhi knows of the world is that he's at least 19 fence diamonds high, the nice Jackets never stay long, and at night he dreams that the sea finds its way to his tent, bringing with it unusual treasures. And one day it brings him Jimmie. Carrying a notebook that she's unable to read and wearing a sparrow made out of bone around her neck - both talismans of her family's past and the mother she's lost - Jimmie strikes up an unlikely friendship with Subhi beyond the fence. As he reads aloud the tale of how Jimmie's family came to be, both children discover the importance of their own stories in writing their futures. ...Show more
$19.99
NZD
Category: Children - Picture Book | Reading Level: Children's - Kindergarten, Age 5-6
In this much-anticipated sequel to the internationally best-selling picture book Lost and Found, we re-visit the boy and the penguin after their trip to the South Pole... (This ebook is optimised for Kindle tablets and the Kindle App. It is not suitable for e-Ink kindle devices, such as the PaperWhite. We recommend you download a sample to your device before purchase if in doubt.) The boy and the penguin still enjoy spending all their time together... That is, until the penguin starts to dream of flying, ignoring the boy's advice that it is impossible. Running away, the penguin visits place after place, searching for a chance to get his feet off the ground. But will flying be everything he had hoped? And is the boy missing him as much as he is missing the boy? A heart-warming story about friendship, love and reaching for your dreams, from highly-regarded, multi-award-winning author-illustrator Oliver Jeffers. ...Show more
$14.99
NZD
Category: Children - 9 to 14 | Series: The Land of Stories
From bestselling author Chris Colfer comes a new book about a beloved character: Queen Red Riding Hood. The young queen gives us her take on politics, government, health, love, and of course, what it means to be royalty. A must-have for new and old fans alike.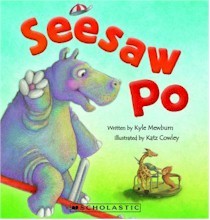 $19.99
NZD
Category: Children - Picture Book
Always be kind to others; you never know when it will pay off! A group of four animal friends go to the playground to have fun on the swing, the slide, the roundabout and the seesaw. Upon arriving at the swing, they notice an ant sitting on it. Shoo, ant! they say, but Po (the hippo) says no, he was t here first and gives him a push. Then all the friends have a turn; but when Po gets on, the swing refuses to budge. Then he gets stuck on the slide, and stops the roundabout. And as for the seesaw!!! The other three friends head off home and Po sits disconsolately on the seesaw. Then an amazing thing happens... ...Show more
$12.00
NZD
Category: Children - 9 to 14 | Series: Liars
THE TRUTH APP is the latest craze in the town of Kelton. It listens to everyone around you and tells you if they're lying. When the app goes viral, its teenage creator, Jarli, becomes famous overnight. But being a celebrity can be dangerous. Especially when you've just exposed everyone's deepest, darkes t secrets. Now everyone is out to get Jarli. Kids at school. Teachers. The police. Even his own family. And the secret network of criminals based in Kelton have just added Jarli to their hit list. The TRUTH doesn't always set you free... ...Show more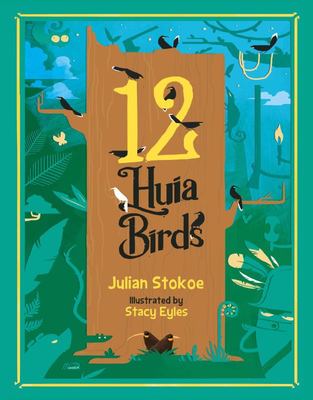 $24.99
NZD
Category: Children - Picture Book
12 beautiful huia birds play and sing in the forest. But is that a canoe arriving? A rat sniffling? A ship on the horizon? One by one, the huia start to disappear - what will remain? 12 Huia Birds is a captivating and uplifting celebration of one of our loveliest birds by an exciting author-illustrator team. Through gentle rhyme and colourful imagery it subtly conveys an environmental message - and includes links to a 12 Huia Birds app, educational resources and games. ...Show more
$20.00
NZD
Category: Children - 9 to 14 | Series: The Land of Stories
The epic conclusion to Chris Colfer's No.1 New York Times bestselling series The Land of Stories! In the highly anticipated finale, Conner and Alex must brave the impossible. All of the Land of Stories fairy tale characters - heroes and villains - are no longer confined within their world! With mayhem brewing in the Big Apple, Conner and Alex will have to win their biggest battle yet. Can the twins restore order between the human and fairy-tale world? Breathtaking action mixed with laugh-out-loud moments and lots of heart will make this a gripping conclusion for fans old and new. ...Show more
$17.00
NZD
Category: Children - 5 to 8 | Series: Peep Inside | Reading Level: Children's - Kindergarten, Age 5-6
With flaps and holes to peep underneath and through, life at the zoo is revealed.
$18.00
NZD
Category: Children - Pre-School | Series: Peep Inside
This lift-the-flap book is packed with holes to peep through, flaps to peep beneath and snippets of factual information about what happens when night falls.
$19.00
NZD
Category: Children - 9 to 14
Artie and his best friend Bumshoe have stumbled upon a Cave-of-Possibly-Stolen-Stuff, and along with it a gang of shady characters including scary Mary, fang-toothed Funnel-web and the devious Mayor Grime... Meanwhile, Artie's next-door neighbour Gladys's beloved tortoise Gareth has gone missing...and Artie suspects the cave has something to do with it... Artie and Bumshoe's attempt to catch the criminals in the act leads to a chaotic chain of events that involves kidnapping, puppy-dog cutlets, modern art and pioneering the sport of the bungee-wedgie... It's a sticky situation and if Artie's going to escape he might need help from family, friends and a little old lady with a bizarre inventory of weapons - including the Fartex 120Y. ...Show more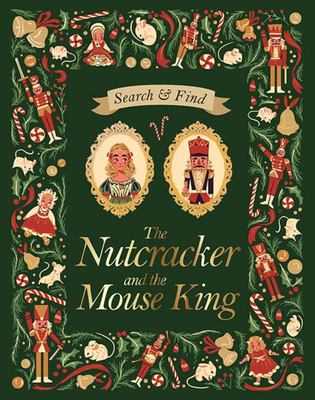 $30.00
NZD
Category: Children - Activity
Discover the world of E.T.A. Hoffmann with Search and Find The Nutcracker. The popular christmas tale is retold in beautifully illustrated search and find scenes where you can find the characters on the busy pages, and follow them through the story. Each page is full of characters to find and details to spot in the busy scenes, such as Marie and Fritz receiving gifts, the battle between the dolls and the mice and Marie's journey to Candyland. Beautiful illustrations are accompanied by abridged text, perfect for sharing with young readers, and introducing them to the festive classic. ...Show more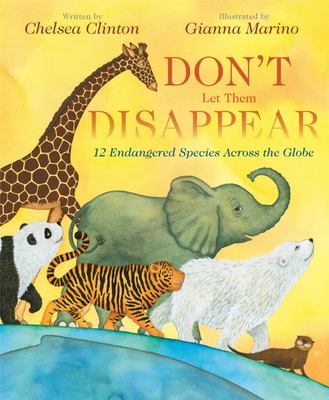 $30.00
NZD
Category: Children - Picture Book | Reading Level: 8.5 Kids Non Fiction
From the author of the #1 New York Times bestseller She Persisted comes a beautiful book about the animals who share our planet--and what we can do to help them survive. Did you know that blue whales are the largest animals in the world? Or that sea otters wash their paws after every meal? The world is filled with millions of animal species, and all of them are unique and special. Many are on the path to extinction. In this book, Chelsea Clinton introduces young readers to a selection of endangered animals, sharing what makes them special, and also what threatens them. Taking readers through the course of a day, Don't Let Them Disappear talks about rhinos, tigers, whales, pandas and more, and provides helpful tips on what we all can do to help prevent these animals from disappearing from our world entirely. With warm and engaging art by Gianna Marino, this book is the perfect read for animal-lovers and anyone who cares about our planet. Praise for Don't Let Them Disappear: "A winning heads up for younger readers just becoming aware of the wider natural world." --Kirkus Reviews ...Show more