$22.00
NZD
Category: Children - 5 to 8 | Series: The Dragon Defenders
The Dragon Defenders - Book Five: The Grand Opening is the fifth and final book in the best-selling Dragon Defenders series. It's all over - The Pitbull has won! He's captured every last dragon from The Island, and brought them to the mainland. The stage is now set for the grand opening of Dragon World. Meanwhile Flynn, Paddy, and Briar are stuck in their new school, powerless to do anything about it. That is, until they make a new friend... ...Show more
$30.00
NZD
Category: Children - Picture Book
A brand-new Crayons book from the #1 New York Times best-selling duo Drew Daywalt and Oliver Jeffers. This hilarious interactive book has letters, games, ornaments, a poster and even a pop-up Christmas tree - perfect for the festive season! ' Tis the season for all of us to write our Christmas wish list s. But everyone knows - even the Crayons - that the best presents are the ones that you give. In this unique book, readers join in as Duncan, the Crayons and their families celebrate the festive season. With real, folded letters to pull from their envelopes and read, games, press-out ornaments, a poster and a pop-up tree, this book is the perfect gift for fans of The Day the Crayons Quit and The Day the Crayons Came Home. ...Show more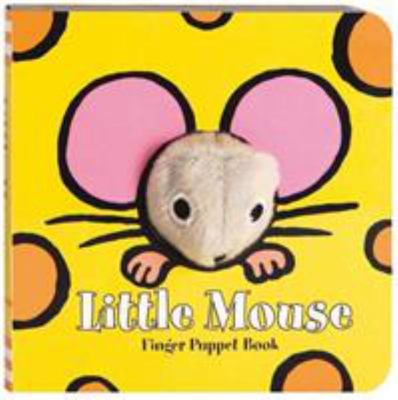 $16.00
NZD
Category: Children - Pre-School | Series: Little Finger Puppet Board Bks.
With a plush finger puppet permanently attached to the book and peek-a-boo holes in every page, this charming board book creates fun along the way as parents and children play and read together.
$16.00
NZD
Category: Children - Pre-School | Series: Little Finger Puppet Board Books
Meet Baby Bunny! What is Baby Bunny's favourite treat? Where does Baby Bunny take a nap? Follow along as she experiences her world, from playtime to snack time. An adorable finger puppet, warm illustrations, and a comforting story about the rhythms of a baby bunny's day make this perfect for the very yo ungest readers. ...Show more
$26.00
NZD
Category: Children - 9 to 14 | Series: The Trials of Apollo
It's time to face the final trial . . .The battle for Camp Jupiter is over. New Rome is safe. Tarquin and his army of the undead have been defeated. Somehow Apollo has made it out alive, with a little bit of help from the Hunters of Artemis.But though the battle may have been won, the war is far from ov er.Now Apollo and Meg must get ready for the final - and, let's face it, probably fatal - adventure. They must face the last emperor, the terrifying Nero, and destroy him once and for all.Can Apollo find his godly form again? Will Meg be able to face up to her troubled past? Destiny awaits . . . ...Show more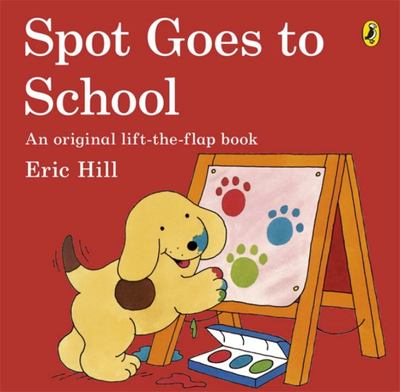 $18.00
NZD
Category: Children - Picture Book | Series: Spot - Original Lift the Flap | Reading Level: Children's - Kindergarten, Age 5-6
Spot Goes to School is a classic Spot book by Eric Hill Spot's first day at school turns out to be an exciting adventure as he and his friends take their first steps into the world of learning. This book is the perfect tool for parents readying themselves and their children for the concept of school, an d all the fun that can be had there. Young children can learn along with everyone's favourite puppy, Spot, and his friends. This new, bigger, edition, really brings this classic Spot story to life. Eric Hill was born in North London in 1927 and, apart from a brief period of evacuation, lived there for many years. His career as an artist began when he was employed as a messenger in an art studio and was encouraged to draw. Eric's son was born in 1976 and he began to write stories about a puppy to read to him at bedtime, and so Spot was born. Don't miss any of the other Spot lift-the-flap classics: Where's Spot?; Spot's First Walk; Spot's Birthday Party; Spot's First Christmas; Spot Goes to School; Spot Goes on Holiday; Spot Goes to the Circus; Spot Goes to the Farm; Spot's First Easter; Spot's Baby Sister; Spot Stays Overnight; Spot Goes to the Park; Spot Goes to a Party; Spot Bakes a Cake; Spot Visits his Grandparents; Spot Can Count; Who's There, Spot?; and Spot Says Goodnight. ...Show more

$19.99
NZD
Category: Children - Picture Book | Reading Level: very good
Take a trip through the zoo with this irrepressible pigeon, as she preens and poses alongside all the animals, right up to the sharp teeth of a grumpy lion...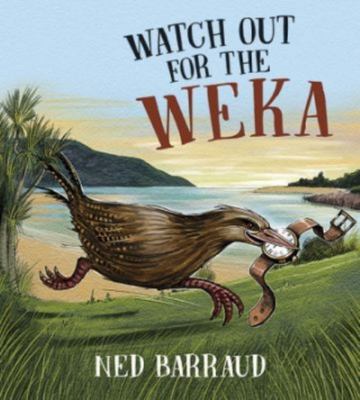 $21.00
NZD
Category: Children - Picture Book | Reading Level: near fine
While Alf, the DOC hut warden, is taking a swim, a curious weka steals his precious watch. He must get it back. That evening, Alf thinks up a cunning plan and eventually recovers his watch while also discovering the weka's treasure pile. Based on a true story, set at Awaroa in the Abel Tasman National P ark, this entertaining picture book will delight young and old alike as the inquisitive and curious nature of our native weka is revealed and they accompany Alf on his quest to get his watch back. ...Show more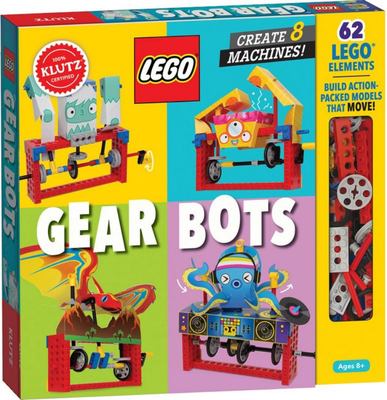 $30.00
NZD
Category: Children - Activity | Series: Klutz
Build kinetic sculptures with LEGO! Make up to 10 LEGO models and games using elemets included in the book and papercraft pieces around themes like a swimming shark, hungry praying mantis and robo game show. STEM content throughout the book shows how the models relate to topics from gear ratio to biomim icry in robotics design. ...Show more
$25.00
NZD
Category: Children - Activity
5 -12 Years Old. You'll have lots of creative fun with this book full of puzzles, quizzes and activities that explore Aotearoa New Zealand and its people. Based on Gavin Bishop's bestselling Aotearoa- The New Zealand Story and Wildlife of Aotearoa, this activity book is a place for you to tell your own story in words and pictures.You'll- learn to introduce yourself in Maori- solve puzzles and crack codes- play games- invent a superhero- draw your future home- make maps- curate your heroes in a wall of fame- design a flag- create a menuand much more!Packed with quizzes, mazes, colouring pages and activities designed to stimulate bright minds, this is the ideal activity book for creative children aged 5-12. ...Show more
$35.00
NZD
Category: Children - Activity
A must-have natural science activity book for young New Zealanders and their families.From experiments and observation to conservation and mindfulness, this appealing, activity-packed book stimulates curious minds and encourages children to relate to the natural world around them. Written by an expert m useum educator, its beautifully illustrated pages develop budding research skills, awareness of the environment, and understanding of the natural world. All sorts of learning styles are recognised here, with each activity being open to children who like to draw and those who like to write. The book's journal-like format and activities that range across the seasons make it a long-term and much treasured companion. Maori concepts and the themes present in Te Papa's award-winning Te Taiao | Nature natural history galleries are an integral part of the content. ...Show more