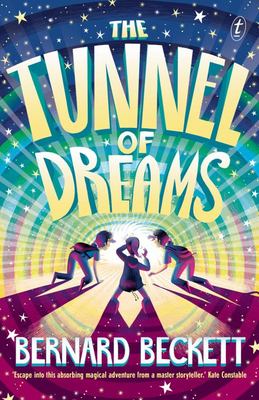 $21.00
NZD
Category: Children - 9 to 14
In an abandoned house at the end of their street, twin brothers Stefan and Arlo discover a young girl hiding in its dusty shadows. Alice needs their help - her twin sister is locked in a cage suspended high above a mysterious mine in a strange parallel world-and she asks an impossible favour. Will they meet her on the next full moon at the entrance to a tunnel they both know doesn't exist? Except that it does. And when they travel through it, Stefan and Arlo find themselves on a quest that will challenge all their ideas of who they are and what they can do. The Tunnel of Dreams is a delightful middle-grade fantasy adventure about friendship and loyalty, and about dreaming big and achieving the impossible. ...Show more
$26.00
NZD
Category: Children - Pre-School
The owl goes hoo hoo. The cat goes meow. The raindrop goes plop. The door goes knock knock. The baby goes waaa. Daddy goes shhh. The kiss goes mwahh. With over 100 pages, this unique board book is full of bright, bold illustrations and lots of noises to make. It's perfect to share with a baby or toddle r. ...Show more
$55.00
NZD
Category: Children - Poetry | Series: Poetry Collections
A breathtaking anthology featuring an animal poem for every day of the year illustated by award-winning artist, Britta Teckentrup. This lavishly illustrated gift book treasury of 366 animal poems ranges from unforgettable classics to contemporary works from around the world, including poetry in transla tion. The spectacular range of poems for children includes work by Roger McGough, William Blake, Dick King-Smith, Ted Hughes, Grace Nichols, Lewis Carroll, Christina Rossetti, Emily Dickinson. Britta Teckentrup's breathtaking illustrations bring together all the richness and wonder of the animal kingdom, making this poetry anthology a perfect gift that will be treasured by generations. With sumptuous finishes including cloth binding, full colour illustrations throughout, textured paper jacket, ribbon marker, and head and tail bands. ...Show more
$17.00
NZD
Category: Children - Activity | Series: Paper Planes | Reading Level: Children's - Grade 3-4, Age 8-9
Includes coverage that ranges from fighter planes to robots, dragons and sharks. This title features instructions on how to fold and throw the planes.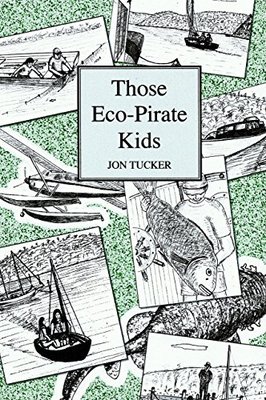 $23.00
NZD
Category: Children - 9 to 14 | Reading Level: Adult
Fin has always been passionate about fishing so when he discovers an illegal net full of undersized fish in Sydney's northern waterways his first reaction is to empty it. The subsequent events turn a joint Kiwi-Australian family holiday into a rather more complex experience. An Arthur-Ransome-inspired tale with an environmental message, complete with a map and black-and-white line drawing illustrations. ...Show more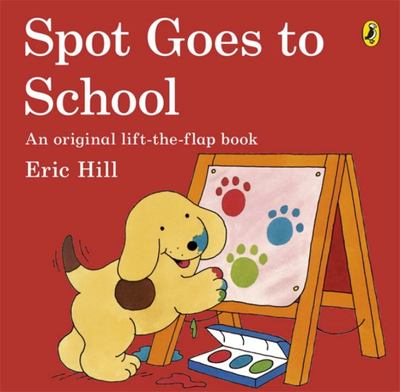 $18.00
NZD
Category: Children - Picture Book | Series: Spot - Original Lift the Flap | Reading Level: Children's - Kindergarten, Age 5-6
Spot Goes to School is a classic Spot book by Eric Hill Spot's first day at school turns out to be an exciting adventure as he and his friends take their first steps into the world of learning. This book is the perfect tool for parents readying themselves and their children for the concept of school, an d all the fun that can be had there. Young children can learn along with everyone's favourite puppy, Spot, and his friends. This new, bigger, edition, really brings this classic Spot story to life. Eric Hill was born in North London in 1927 and, apart from a brief period of evacuation, lived there for many years. His career as an artist began when he was employed as a messenger in an art studio and was encouraged to draw. Eric's son was born in 1976 and he began to write stories about a puppy to read to him at bedtime, and so Spot was born. Don't miss any of the other Spot lift-the-flap classics: Where's Spot?; Spot's First Walk; Spot's Birthday Party; Spot's First Christmas; Spot Goes to School; Spot Goes on Holiday; Spot Goes to the Circus; Spot Goes to the Farm; Spot's First Easter; Spot's Baby Sister; Spot Stays Overnight; Spot Goes to the Park; Spot Goes to a Party; Spot Bakes a Cake; Spot Visits his Grandparents; Spot Can Count; Who's There, Spot?; and Spot Says Goodnight. ...Show more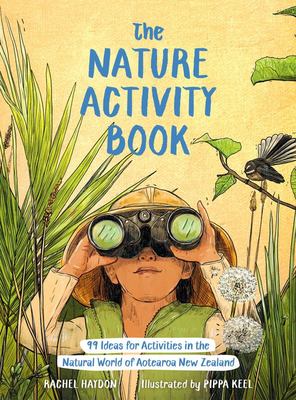 $35.00
NZD
Category: Children - Activity
A must-have natural science activity book for young New Zealanders and their families. From experiments and observation to conservation and mindfulness, this appealing, activity-packed book stimulates curious minds and encourages children to relate to the natural world around them. Written by an expert museum educator, its beautifully illustrated pages develop budding research skills, awareness of the environment, and understanding of the natural world. All sorts of learning styles are recognised here, with each activity being open to children who like to draw and those who like to write. The book's journal-like format and activities that range across the seasons make it a long-term and much treasured companion. Maori concepts and the themes present in Te Papa's award-winning Te Taiao | Nature natural history galleries are an integral part of the content. ...Show more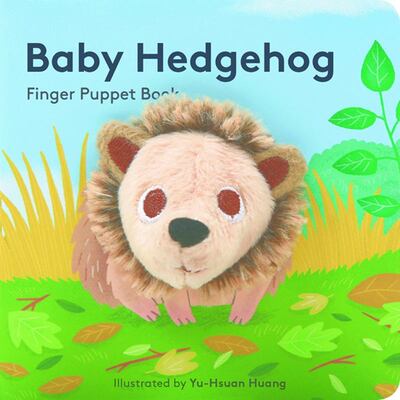 $16.00
NZD
Category: Children - Pre-School | Series: Little Finger Puppet
Meet Baby Hedgehog! Where does Baby Hedgehog live? How does Baby Hedgehog find a tasty treat? Follow along as he experiences his world, from playtime to bedtime. An adorable finger puppet, warm illustrations, and a comforting story about the rhythms of a baby hedgehog's day make this perfect for the v ery youngest readers. ...Show more
$17.00
NZD
Category: Children - Activity
A creative activity book which allows children to make a variety of Pterosaur themed paper airplanes from the fantastically designed pages in this book.
$20.00
NZD
Category: Children - Reference | Series: Explore & Discover
In the Bush is the fourth title in the popular and award-winning 'explore discover' series. The successful author and illustrator combination of Gillian Candler and Ned Barraud, turn their attention to the New Zealand bush and its iconic animals and plants. Young readers will be fascinated to learn more about familiar creatures as well as discover other intriguing plants and animals and see how they relate to each other in the forest ecosystem. Learn about pests and other dangers to our native wildlife and catch a glimpse of animals and plants that thrive in wildlife sanctuaries. In the Bush includes: insects and other invertebrates, fungi, ferns and mosses, birds, bats, introduced pests, vines, epiphytes, and trees. ...Show more
$22.00
NZD
Category: Children - Picture Book
Princess Elizabeth is beautiful and rich and about to marry Prince Ronald, until a dragon destroys her castle and flies off with Ronald. But Elizabeth is a resourceful girl and, left with nothing to wear but a paper bag, she sets out to find her prince.  
$23.00
NZD
Category: Children - Picture Book | Series: Wonky Donkey | Reading Level: good
"I was walking down the road and I saw . . .A donkey, Hee Haw And he only had three legs He was a wonky donkey." Children will be in fits of laughter with this perfect read-aloud tale of an endearing donkey. By the books final page, readers end up with a spunky, hanky-panky, cranky, stinky, dinky, lanky , honky-tonky, winky wonky, donkey Download the free song at www.scholastic.com/wonkydonkey ...Show more