$18.00
NZD
Category: Children - 5 to 8 | Series: Treehouse
The latest addition to Andy Griffiths and Terry Denton's internationally phenomenal Treehouse series.Andy and Terry live in the world's craziest treehouse. They like making books and telling jokes. And now they've made the world's funniest joke book. Again!From fairytale fun to classroom capers and movi e madness, there are jokes galore for the whole family. An especially perfect book for fans of the Treehouse series. Q: What did one ghost say to the other ghost? A: Do you believe in people? ...Show more
$17.00
NZD
Category: Children - Activity | Series: Paper Planes | Reading Level: Children's - Grade 3-4, Age 8-9
Includes coverage that ranges from fighter planes to robots, dragons and sharks. This title features instructions on how to fold and throw the planes.
$25.00
NZD
Category: Children - Reference
What do you think of when you hear the word 'hero'? Is it the wall-climbing, cape-wearing, villain-fighter you see in comics and films? Heroes can actually come in all forms, shapes and sizes. Some cook for the hungry. Some nurse the poorly back to health. Others raise money for important causes. From small acts of kindness to inventions that have saved the lives of hundreds of people, every person in this book has found their passion - or their superpower. No matter how big or small it might be, your power can be used to change the world for the better too. So put away the cape, climb down from that wall and discover how ordinary people can still do extraordinary things and become heroes. Written by Ben Brooks, the bestselling author of the Dare to Be Different books, and paired with vibrant comic-style illustrations throughout, this is the perfect guide for the budding superhero in your life!   ...Show more
$16.00
NZD
Category: Children - Pre-School | Series: Little Finger Puppet Board
Bursting with color and charm, this finger puppet book lets babies and inquisitive toddlers touch, feel, and explore their growing world.   Newborns will love snuggling up with Baby Kitten Baby Kitten wakes up, purrs with mama, plays, climbs, meets a butterfly, and drifts off to bedtime with his brot her and sister. Featuring a plush finger puppet that peeks into each lovingly illustrated page, Baby Kitten will delight infants and parents alike.   - Baby Kitten's bright and colorful cloth finger puppet is ideal for little hands to grow and engage their motor skills.- A sweet and simple new baby gift--just the thing for baby showers and birthdays- Easy sentences and charming illustrations make Baby Kitten a perfect bedtime story.   Recommended for fans of Kitten and friends and Baby Touch and Feel: Kittens.   - Family Read Aloud Books- Newborn and Toddler Board Books Ages 0-3- Baby Animal Books   Yu-Hsuan Huang, also known as Smallx2, is an illustrator and artist from Taichung City, Taiwan, where she lives with her family and cats. ...Show more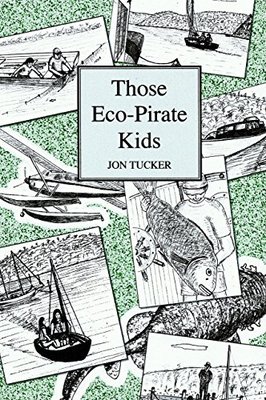 $23.00
NZD
Category: Children - 9 to 14 | Reading Level: Adult
Fin has always been passionate about fishing so when he discovers an illegal net full of undersized fish in Sydney's northern waterways his first reaction is to empty it. The subsequent events turn a joint Kiwi-Australian family holiday into a rather more complex experience. An Arthur-Ransome-inspired tale with an environmental message, complete with a map and black-and-white line drawing illustrations. ...Show more
$18.00
NZD
Category: Children - Picture Book | Series: Spot - Original Lift the Flap | Reading Level: Children's - Kindergarten, Age 5-6
Spot Goes to School is a classic Spot book by Eric Hill Spot's first day at school turns out to be an exciting adventure as he and his friends take their first steps into the world of learning. This book is the perfect tool for parents readying themselves and their children for the concept of school, an d all the fun that can be had there. Young children can learn along with everyone's favourite puppy, Spot, and his friends. This new, bigger, edition, really brings this classic Spot story to life. Eric Hill was born in North London in 1927 and, apart from a brief period of evacuation, lived there for many years. His career as an artist began when he was employed as a messenger in an art studio and was encouraged to draw. Eric's son was born in 1976 and he began to write stories about a puppy to read to him at bedtime, and so Spot was born. Don't miss any of the other Spot lift-the-flap classics: Where's Spot?; Spot's First Walk; Spot's Birthday Party; Spot's First Christmas; Spot Goes to School; Spot Goes on Holiday; Spot Goes to the Circus; Spot Goes to the Farm; Spot's First Easter; Spot's Baby Sister; Spot Stays Overnight; Spot Goes to the Park; Spot Goes to a Party; Spot Bakes a Cake; Spot Visits his Grandparents; Spot Can Count; Who's There, Spot?; and Spot Says Goodnight. ...Show more
$20.00
NZD
Category: Children - Reference | Series: Explore & Discover
In the Bush is the fourth title in the popular and award-winning 'explore discover' series. The successful author and illustrator combination of Gillian Candler and Ned Barraud, turn their attention to the New Zealand bush and its iconic animals and plants. Young readers will be fascinated to learn more about familiar creatures as well as discover other intriguing plants and animals and see how they relate to each other in the forest ecosystem. Learn about pests and other dangers to our native wildlife and catch a glimpse of animals and plants that thrive in wildlife sanctuaries. In the Bush includes: insects and other invertebrates, fungi, ferns and mosses, birds, bats, introduced pests, vines, epiphytes, and trees. ...Show more
$17.00
NZD
Category: Children - Activity
A creative activity book which allows children to make a variety of Pterosaur themed paper airplanes from the fantastically designed pages in this book.
$55.00
NZD
Category: Children - Poetry | Series: Poetry Collections
A breathtaking anthology featuring an animal poem for every day of the year illustated by award-winning artist, Britta Teckentrup. This lavishly illustrated gift book treasury of 366 animal poems ranges from unforgettable classics to contemporary works from around the world, including poetry in transla tion. The spectacular range of poems for children includes work by Roger McGough, William Blake, Dick King-Smith, Ted Hughes, Grace Nichols, Lewis Carroll, Christina Rossetti, Emily Dickinson. Britta Teckentrup's breathtaking illustrations bring together all the richness and wonder of the animal kingdom, making this poetry anthology a perfect gift that will be treasured by generations. With sumptuous finishes including cloth binding, full colour illustrations throughout, textured paper jacket, ribbon marker, and head and tail bands. ...Show more
$22.00
NZD
Category: Children - Picture Book
Princess Elizabeth is beautiful and rich and about to marry Prince Ronald, until a dragon destroys her castle and flies off with Ronald. But Elizabeth is a resourceful girl and, left with nothing to wear but a paper bag, she sets out to find her prince.  
$26.00
NZD
Category: Children - Pre-School
The owl goes hoo hoo. The cat goes meow. The raindrop goes plop. The door goes knock knock. The baby goes waaa. Daddy goes shhh. The kiss goes mwahh. With over 100 pages, this unique board book is full of bright, bold illustrations and lots of noises to make. It's perfect to share with a baby or toddle r. ...Show more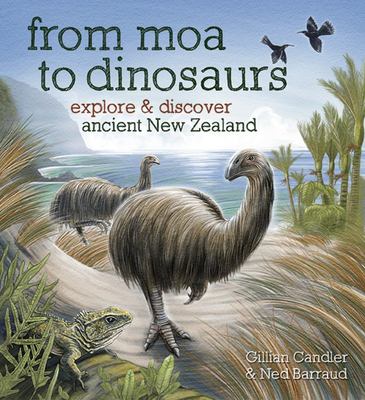 $20.00
NZD
Category: Children - Reference
From Moa to Dinosaurs, the fifth title in the acclaimed 'explore & discover' series for children, looks back in time to reveal what lived in ancient New Zealand. The book begins with a glimpse of the animals that lived in New Zealand just before people arrived. It then goes back in time, providing s napshots of particular periods, as far back as 180 million years ago. The range of animals covered in this book is remarkable: moa and other extraordinary birds that are now extinct; crocodilians and turtles; the shark-toothed dolphin and giant penguins; dinosaurs such as sauropods and theropods; as well as those resilient survivors who can still be found in New Zealand today, such as kiwi, native bats, giant weta and tuatara. Beautifully illustrated and impeccably researched, this is a wonderful and intriguing way for children to learn something about the origins of New Zealand. ...Show more